Roblox is a popular platform for playing a variety of games, especially among children. The fact that you can play almost every game for free is a huge advantage for children considering they don't have access to money like adults.
But choosing a game that is actually good and has a good player base can be a bit troublesome when there are hundreds of new games being released every single day. So to make your life a bit easier, we have prepared a list of all the games that are currently popular in Roblox.
Blox Fruits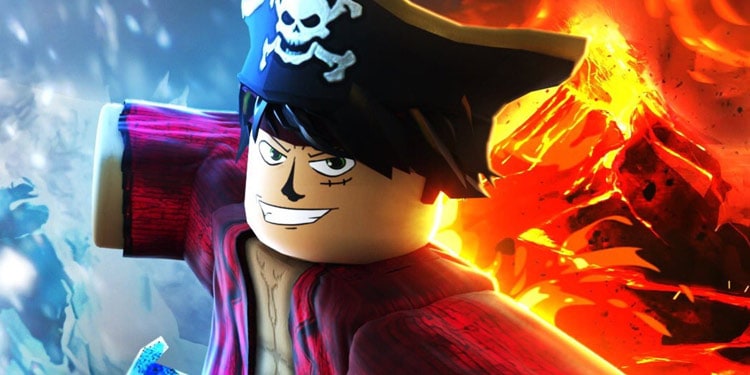 Blox Fruits is the most popular game in Roblox currently. It takes its concept from the One Piece anime and is pretty fun to play. At the start of the game, you can either choose to be a Pirate or a Marine. If you choose to become a pirate, you can form your own pirate crew, travel across oceans, and earn exp by taking different quests.
However, you will be playing solo if you choose to become a Marine. The only task of Marines is to hunt Pirates for their bounty. You can get powerful weapons and abilities as you progress through the game. The game involves a lot of grinding but is actually one of the most entertaining games in Roblox.
Brookhaven RP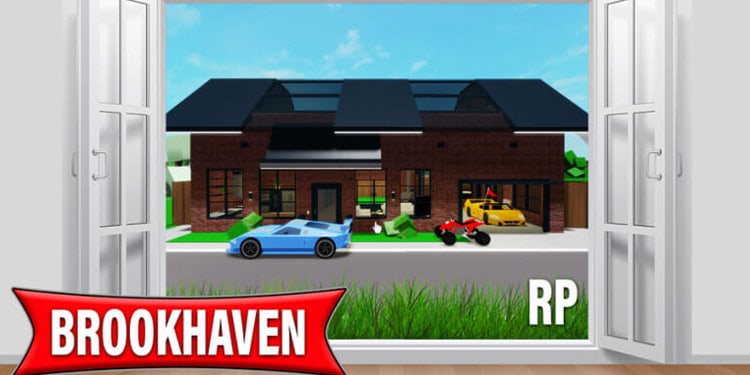 Brookhaven RP is a roleplaying game where you can meet all sorts of people. From 9-year-old kids to fully grown-up adults, you can meet people from all age groups who have their own idea of roleplays.
You will meet some kids who want to play houseparty, or some who want to spread their agenda, while some take their role a little bit too seriously.
The game provides you with everything from the moment you step into the game. You don't have to grind anything and get access to almost everything the game offers right from the beginning.
You want to spawn a racing car? You can do it with a click of a button. You want to change how your hair looks? You can do that as well. Or maybe you want your own house? You can have that as well. You can have everything you want for free.
Adopt Me!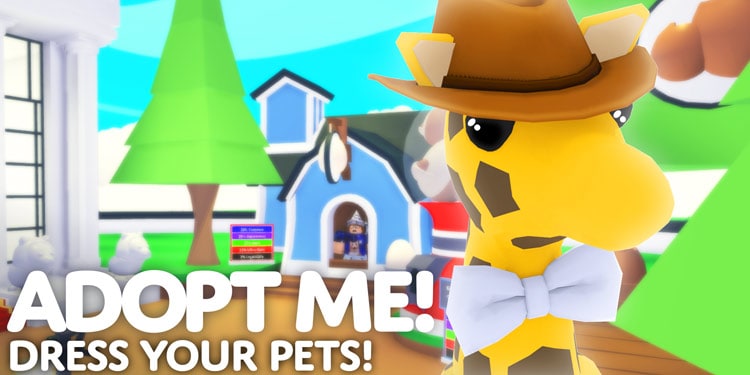 Adopt Me! is another roleplaying game where you can adopt pets or babies and take care of them. You can meet people with similar interests as you and perform trades with them. The game provides you with different things you can interact with.
You can feed your pet, walk with them and take care of their hygiene until they grow up. You can also interact with other players and NPCs and have all sorts of fun while you're in the game.
You can have all types of pets ranging from rats and cats to flying dragons. It is one of the most popular games in Roblox and is filled with people who love the game.
[Anime] Pet Simulator X!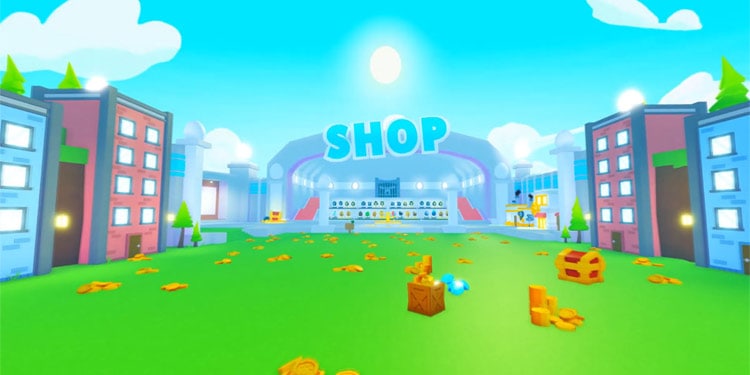 Pet Simulator X! is a virtual pet simulator game where you can buy pets and trade them with other players. It is updated every week with different themes, and the latest theme is the anime theme.
This game is all about collecting unique pets. To get a pet, you can either purchase them or trade them with other players.
There are more than a thousand pets in the game, and collecting all of them takes a while. You can also interact with other players and chat with them about different things.
Doors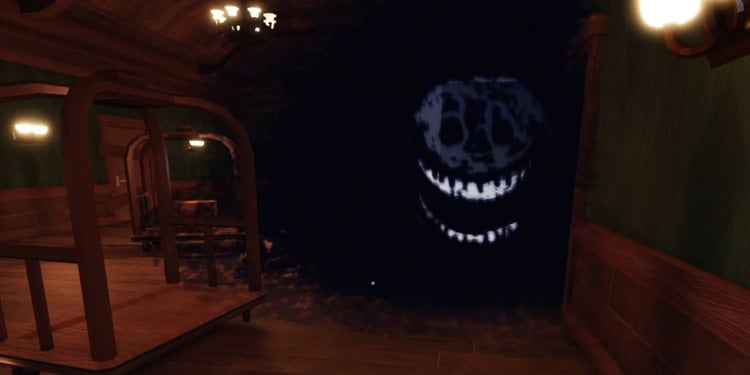 Doors is a horror game much like the Escape Room, where you'll have to go through 100 rooms without being killed. It is one of the best and most popular horror games in Roblox and can be played either solo or in groups. This game is a gem, and you should try it at least once.
While passing through the rooms, you will encounter different creatures that will try to kill you. To open some doors, you will need to search for different items and solve various puzzles. The game becomes more thrilling and scary as you open more rooms.
BedWars [JUGGERNAUT!]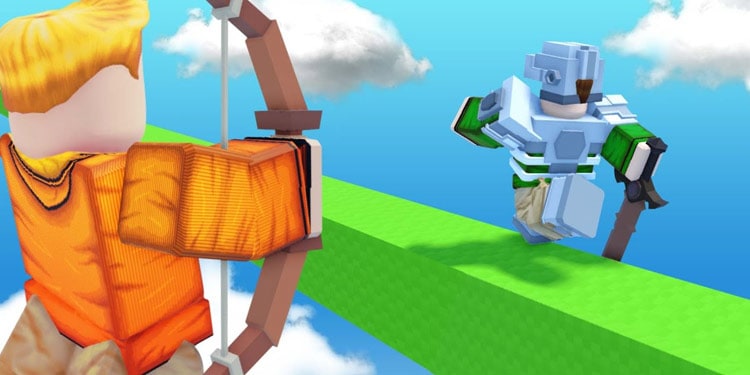 BedWars is a base-defending game with a similar concept to Minecraft Bedwars. The game has different modes you can choose from. Each mode offers a variety of gameplay and is thrilling in its own way. You can play this game solo or in squads, and the goal is to defend your base while destroying the opponent's.
At the beginning of the match, you are given a bed that you and your squad must protect. The goal is to collect resources, purchase different weapons and power-ups, and attack the enemy team's base. You can respawn when you die, but if your bed is destroyed, you can no longer respawn.
Welcome to Bloxburg
Welcome to Bloxburg is a roleplaying game where you can build your own dream house and decorate it with different materials that you can purchase in the game. However, the game costs actual money to play. You'll need to pay 25 Robux to purchase the game, but it is well worth it as it lowers the level of toxicity in the game even just a little.
The game is an actual roleplay game where you have to eat, sleep and find a job to be able to live happily and buy the things you want. You can meet other people, hang out with them and go to parties together. You can also buy vehicles and drive them around.
Evade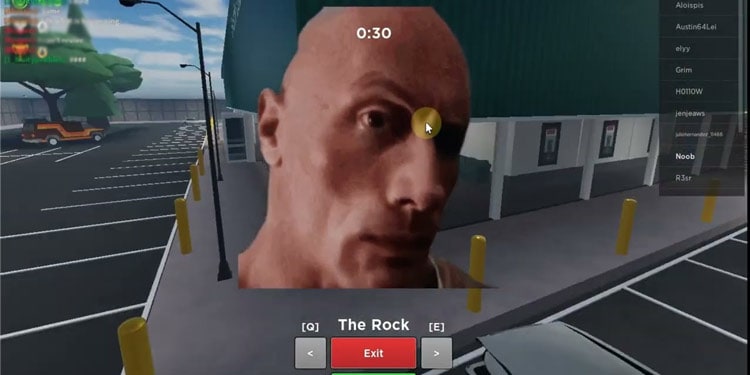 Evade is a survival game in which you have to survive the bots coming after your life. The game is all about evading, and you will die once you get hit. You can also play this game with your friends, which will help you revive if you get knocked down.
The bots have the faces of characters from different memes, which is pretty funny and scary at the same time. You will receive rewards based on the amount of time you survive in each match that you can use to purchase different items.
Royale High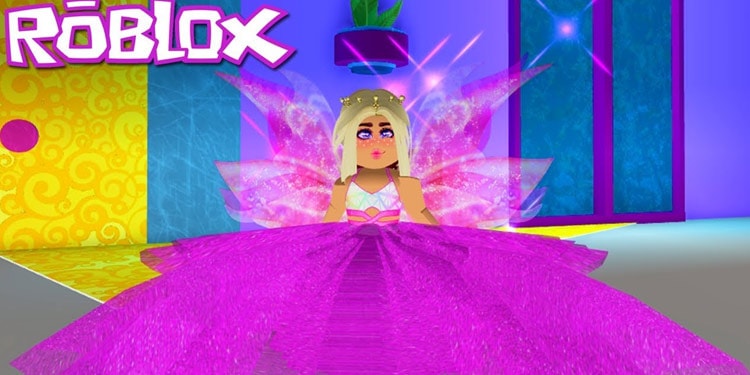 Royale High is another roleplaying dress-up game that is especially aimed to be played by girls. It has high-school-themed graphics with lots of cute characters and customizations. The in-game currency is also called diamond which is pretty generic considering its game with girly themes.
You can use these diamonds to purchase different in-game items and cosmetics. Diamonds can be generally earned through engaging in different in-game activities or as rewards, but you can also purchase them using Robux.
There are different realms within the game that are all explorable. The main goal is to earn diamonds to purchase the items you like, then dress up your character the way you want and make lots of friends.
Murder Mystery 2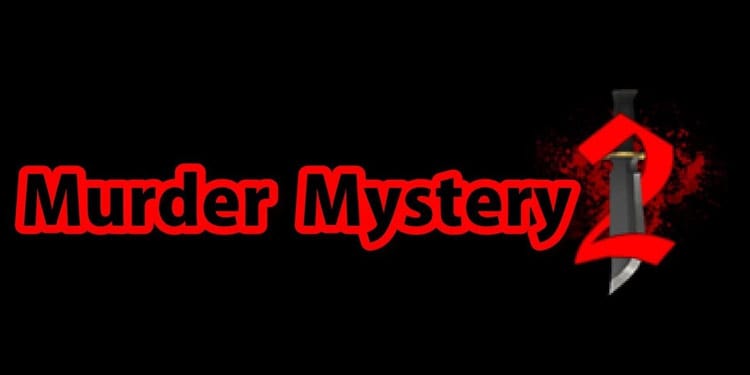 Murder Mystery is a thriller game where a murderer tries to kill all the civilians while a sheriff tries to protect them. In any match, there can be 12 players with different roles. There is one murderer and one sheriff, and the rest are innocents.
The job of the murderer is to kill the sheriff and innocents before the end of the match. And the job of the sheriff is to protect the innocents and kill the murderer.
The murderer and sheriff are the only characters with weapons. The innocents aren't equipped with any weapon but can pick up the gun if the sheriff dies. Their job is to work with the sheriff and kill the murderer. The match finishes if either side completes its objective.
Grand Piece Online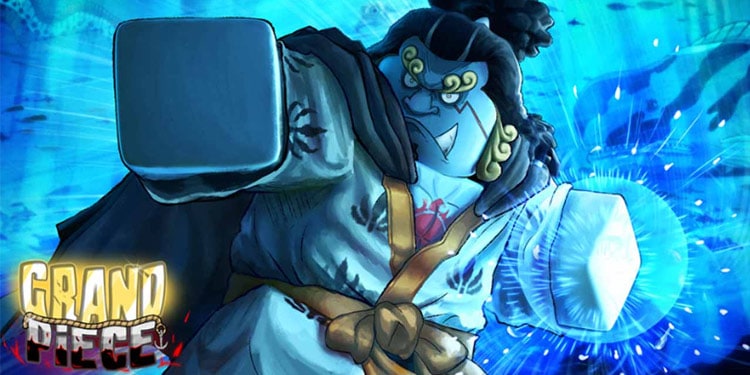 Grand Piece is a popular game based on the Shounen anime 'One Piece.' In the game, you play as a pirate and travel between islands in search of valuable treasures and powerful items. You start off low and slowly climb your way to the top as you get more powerful by completing quests and discovering treasures.
Similar to One Piece, this game lets you either make your own crew or join one. The crew travels and fights powerful bosses together. You can also hunt other pirates down for their bounties. The game does require a lot of grinding to be powerful, but if you've got lots of free time, it is all worth it.
Rainbow Friends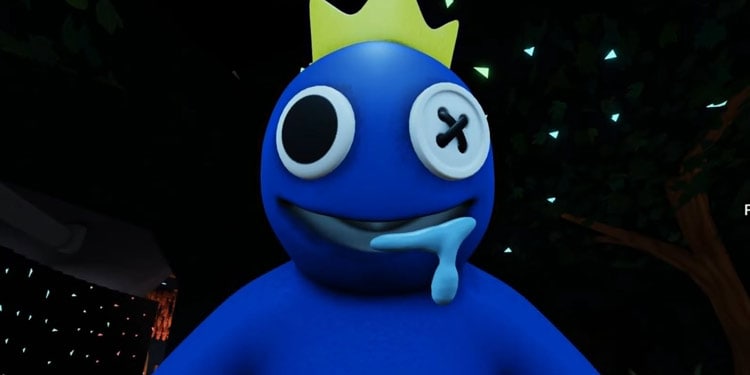 Rainbow Friends is a horror game that involves completing quests and surviving the clutches of various monsters. The game starts when you and your friends are kidnapped by a mysterious entity on your way to a field trip. The entity then asks you to fetch different objects in order to complete his quests.
While you're roaming the area to find the objects, you'll encounter various monsters who will try to capture you and kill you. Each monster has its own personality and traits, and you'll need to use different tactics to be safe from each of them. The game is pretty hilarious and fun at the same time.
Shindo Life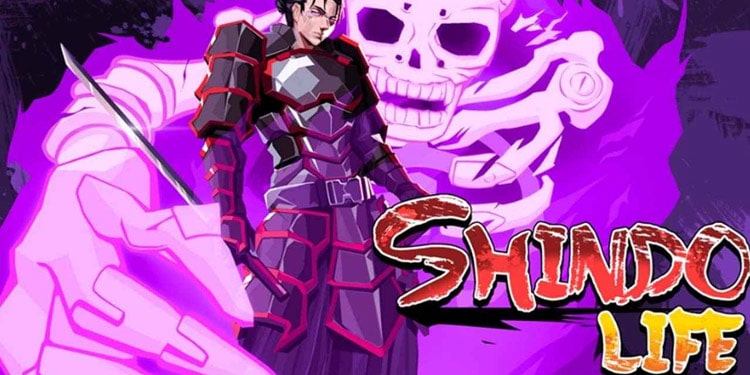 Shindo Life is an action RPG game based on Naruto. You can create your own unique character and learn different techniques and powerful abilities to become the strongest ninja warrior.
You can take different quests and complete them in order to level up your character. There are also powerful bosses for you to take down. You can play this game solo or with your friends.
There are also different kinds of Bloodlines and Abilities for you to unlock. Just like in Naruto, this Bloodline dictates what kind of abilities you will inherit and also how powerful you will become.
Berry Avenue RP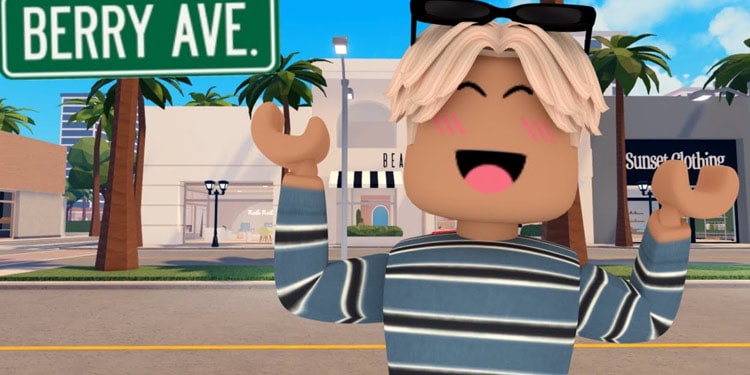 Berry Avenue RP is a roleplaying game where you can hang out and have fun with your Roblox friends. In this game, you can create an avatar and play the role you like. You can become a high-school student, a police officer, a street thug, or a mafia boss. The game provides you with everything you'll ever need at the start.
You can buy your own house, drive your dream vehicle and customize your character the way you want – everything for free. You can find a job and be a responsible employee or live your life doing absolutely nothing.
Phantom Forces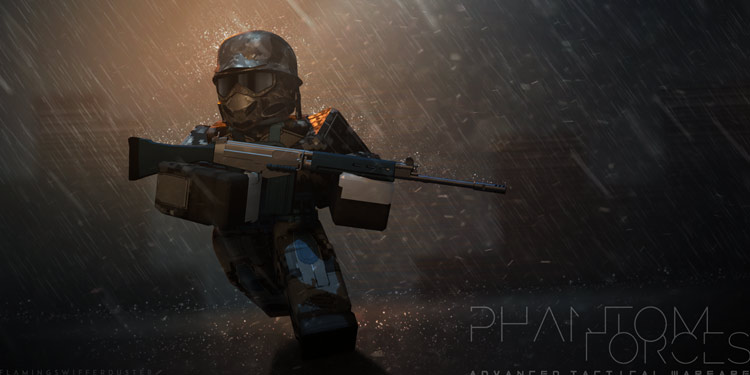 If you're a fan of both Roblox and FPS games, then Phantom Forces might be the best game for you. This game is pretty good, considering it is entirely made in Roblox. The gameplay feels like you're playing an actual FPS game like Valorant and CS: GO, and you can customize the settings to suit your gameplay as well.
This game has tons of weapons you can choose from. You need to reach certain levels before you can equip these weapons, and they will be unlocked as you play the game. The server is almost always flooded with players, so you can expect some challenges if you're playing for the first time.