Roblox is a popular online game platform with a variety of games to choose from. They offer a wide variety of games- new and old- you name it. One of the most popular genres on Roblox is the "Naruto" genre. And these days, people are searching for Naruto Roblox games on google a lot. 
If you are a fan of the Naruto series and looking forward to playing one of its characters. Then you are in the right place.
In this article, we will take a look at some of the most popular Naruto Roblox games.
Naruto Roblox Games
Shinobi Origin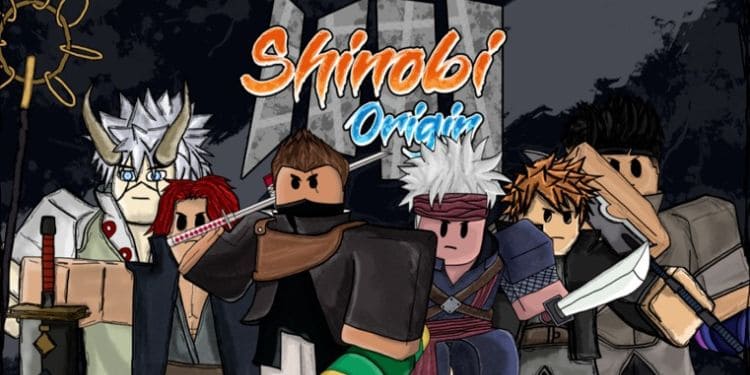 Shinobi Origin is an open-world action MMO game. Enter the Roblox universe and start to play. First, customize your characters using different types of body shapes, hairstyles, clothes, colors, and more. You will find every iconic shinobi from the Naruto anime. 
Select your clan from the many available options and follow the story mode to start your ninjutsu training. Practice walking on water, shadow clone jujitsu, wall climbing, and other ninja techniques.
There are five primary elements such as fire, air, water, earth, and lighting. You need to develop new skills and abilities using these elements. You will be unlocking your new clan abilities and boost character level. 
Maintain your chakra to use the ninjutsu abilities to defeat enemies. Carry on the various daily quests and main missions to rank up. Claim rewards and gain money to buy items including new characters, knife, ninja scroll, and others from the shop.
Enhance the accuracy of throwing kunai and increase endurance level with deflecting skills. You will be traveling to different map locations to accomplish the missions.
Encounter villains in the way and destroy them using your ninja abilities. Manage your health bar and train to become strong shinobi. If you are Naruto fans, you will love the various battle modes.  
Tower Defense Shinobi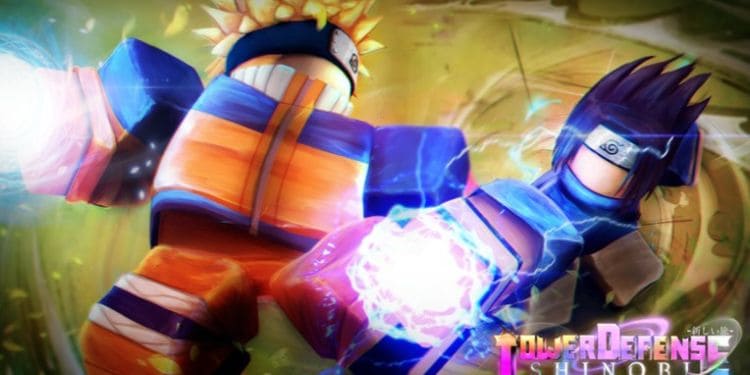 Tower Defense Shinobi is a defense strategy game. Encounter the endless waves of enemies and eliminate them before crossing the map area.
Discover all the characters from the Naruto series and place charters in a strategic position to defeat the enemies. Don't let them cross the map or else you lose. 
Customize your avatar at the beginning and summon other iconic naruto characters. The card that has higher stars can be hard to obtain, and they are powerful. You must choose the game modes such as infinite, challenge, story, and more.
You must complete the main missions and daily quest to claim rewards and battle points. Rewards can help you to summon new cards or companions. You can exchange the battle points to upgrade the cards and buy items.
You can equip your defending characters with powerful equipment and spells. Each of them has unique skills and different cooldown periods. 
Choose the difficulty level from easy, medium, and hard. And join the to defend your grounds against the enemies waves. Completing the various stages will boost your experience and you must level up your avatar.
Reaching level 30, you will meet stronger foes and unlock many weapons, companions, skins, items, emotes, and more. Swap your troops to deal more damage to the hordes. Use the map's geographical location to your advantage.
Challenge your friends and invite them to play. The stages will get more difficult as you move on to the next one. You can find many maps and you must grind the avatar to be the stronger player. 
Anime Fighting Simulator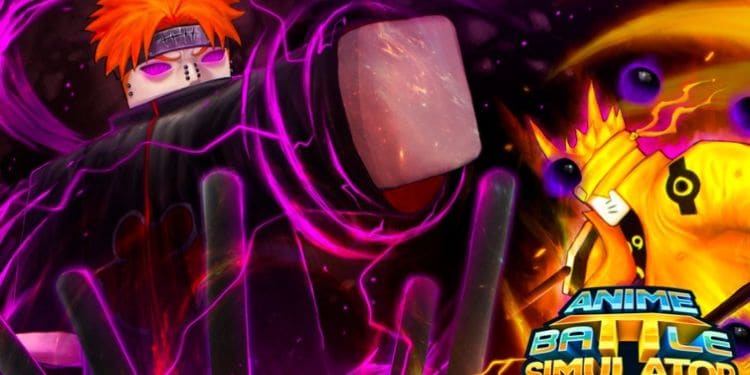 Anime Fighting Simulator is an action-based adventure Naruto Roblox game. It is about increasing the character's level and traveling to the different islands across the map. It focuses on battling against the foes and challenging other players. 
Customize your character and enter the unique dimension. You must carry out the daily missions and main quest. Explore the different islands on the map and teleport to battlefields. Defeat the enemies around you and discover hidden treasures and rare items.
Earn XP and battle points to increase the level of your character. Equip it with the latest powerful weapons, abilities, and hero prism. The maximum level of the companion is 75, but its cap will be increased in future updates.
Gain gems and Yen to buy items, weapons, customs, and others. New updates will introduce new locations, heroes, companies, and more. Use different abilities to travel across the land and find new companions on the way.
Build your base and create your team to fight in the group. Collect various devil fruit to make your character strong. Fight NPCs and other placers using combos to deal serious damage. It is the best game to grind for the Naruto fans to fight against the other anime characters. 
Beyond Beta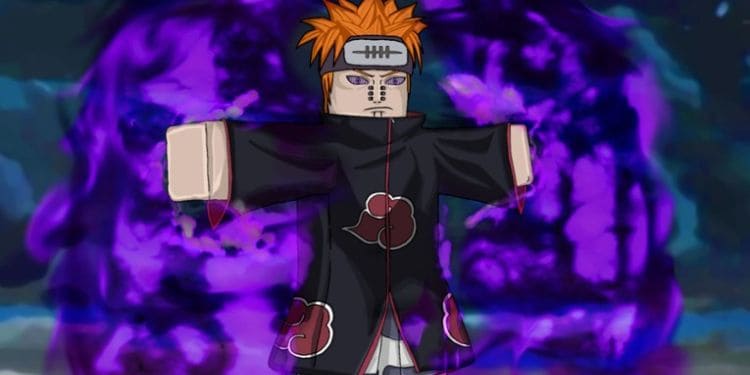 Beyond Beta is an action NRPG game. It offers an intense battle combat experience to its players. Go to the open world, accept the quests and fight against the enemies. Find hidden objects and complete five different tasks daily to get additional rewards. 
Choose your village and clan before you start playing. You will be customizing the character with unique outlooks. Interact villages to gain access to quests. You can accept multiple missions at one time.
Clearing them will provide you with money, rewards, and XP. But do not accept the quests which you cannot complete. Upgrade the level of your character to make them powerful.
Boost ninja Jutsu, sub Jutsu, range power, Ken Jutsu, Gen Jutsu, and Tai Jutsu, Unlock new powers, sub-skills, and weapons to use on the battlefield.
Throwing shuriken and kunai toward the enemies will make it easier to win the fight. There are different status bars, including health, power, stamina, summon, and range. They can decrease in the middle of the fighting and may limit your fighting abilities.
Explore different map locations from Hidden Leaf Village and Sand Village to the hidden underground of Orochimaru.
You can travel to different places, either walking on water or running and jumping through the roofs of buildings. Use different battle combos, mixing the element abilities to eliminate the enemies. 
It has great video quality effects and you can enjoy using different elements of power against the enemies. You can play with your friends or companions.
Do not fight against the other online players who have higher levels. You will respawn to medical care if you die in the battle. If you are injured or have low HP, time will heal you. 
Naruto Ninja Magic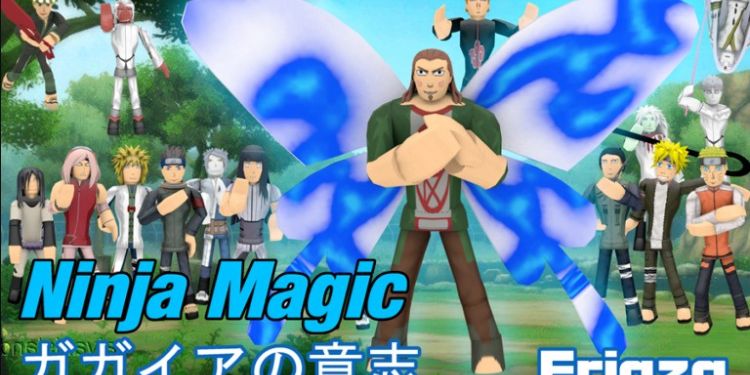 Naruto Ninja Magic is a superfly and easy-to-play action game. If you are a fan of Naruto and have watched the complete series. Naruto, Naruto Shippuden, and continuing to watch Boruto, this game is for you to play. It is full of fun, and you can invite your friends. 
It has all the favorite main characters from the overall Naruto franchise. You must choose a character or buy them to play. And join the ultimate battlefield to fight against other players.
You will find the same character in the arena. There are Hokage, child, and adult Naruto with other similar forms of characters. 
The main aim is to kill the enemies for EXP to increase your character's level. Each character has unique skills that can be used in the battle arena.
You can summon frogs, snakes, nine-tailed foxes, and other creatures. You can use different types of ninjutsu, ultimate and special Jutsu. 
There is just a health and chakra bar. You must charge chakra to use different ninja abilities. Run, block the attack, throw shuriken, jump and attack to fight against the opponents. After eliminating the enemies using special skills, you can regain your health.
Everyone is your opponent once you are on the battlefield. You must attack your foes to accumulate kill XP and points. Grind the characters of Naruto from the level of 0 to above 70 and make them more powerful than Kage.
Once you die, you can choose a character and enter the battleground. The intense thing about the game is that all players can use ultimate skills such as opening the eighth gate, susanoo, summoning creatures, rinnegan, and more simultaneously.
Ninja Tycoon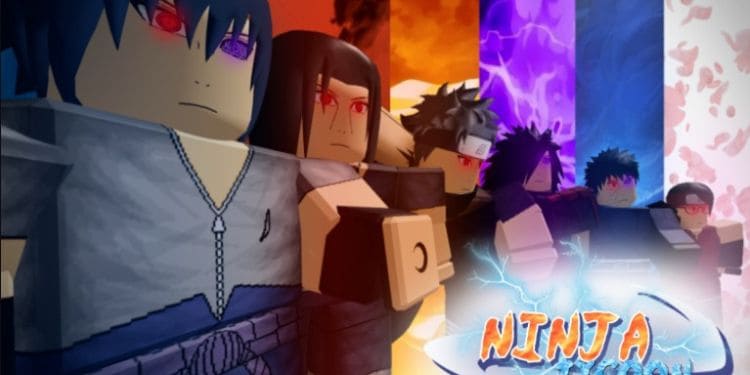 Ninja Tycoon is a unique game of base building and fighting. If you are a fan of Naruto, then you probably like the concept.
You will be respawned on to map with beautiful trees, rocks, mountains, and frozen waters. It has various clan tycoons from Hidden Leaf Village and you must select one. 
You need to build your base and earn money to decorate the tycoon. Each of them has special abilities and advantages. You need to build walls around it and place the barriers to keep enemies away from your base. You can use ryo to buy special items and abilities.
Discover various Jutsues, elements, skills, stances, and weapons in the shop. You must buy powerful abilities to fight against your enemies. You can teleport yourself to the boss arena to claim rewards after finishing them.
The bosses are ranked according to the ninja class and they are the villain of the Hidden Leaf Village. Each of them has special abilities and requires different techniques to defeat them.
Equip yourself with the best eight abilities and challenge other players. Jump, run, and attack your opponents to destroy them. If you die in the war, you will again respawn in your base.
Improve your abilities to have the rematch and buy high-quality weapons. But if you jump or try to enter the enemy base having a barrier, you will instantly fall into pieces. 
Customize your character and test your gaming mechanics. Steal other cash to build your base and decorate it with your favorite characters of Naruto or items. The best part is that you can freely use all the naruto character abilities while fighting against the foe.
Shinobi RP Genkai
Shinobi RP Genkai is a simple and fun-to-play game. It is about meeting new friends on the journey and exploring the maps of the ninja world. Play it however you feel pleased cause there is no quest and task, 
You will choose a character and customize it to make a unique piece. You will be selecting eyes, hairs, body shapes, and clothes from various options. You must name your character to make it special.
Select a village and clan to play. You must equip your character with powerful elements and abilities. Choose ninja weapons to wield and swing to fight against the enemies. The skills and ninja techniques are exactly the same as the Naruto series characters.
Teleport to different Kage villages from Leaf to sand and discover different treasures. Learn about the changing world and unlock new weapons and abilities. You can meet different players on the way and text them to start a conversation.
It is the best for building the Naruto characters and learning about the shinobi world. You can modify the game mode and try playing different game modes. You have the ultimate freedom and can run, jump or roll all over the map.
Shindo Life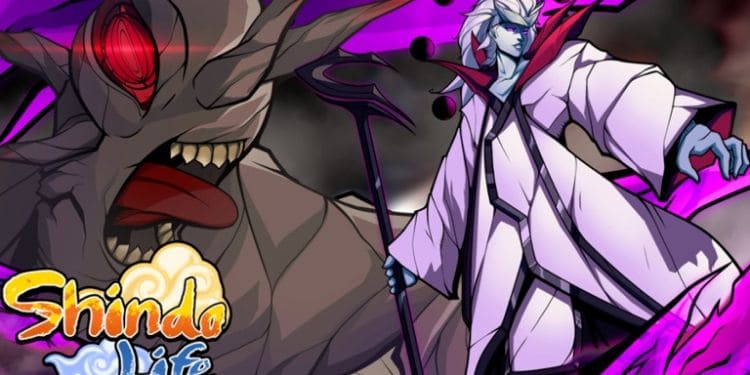 Shindo Life is an adventure-action game. Its massive feature will draw most of the naruto fans' attention. From personal home, various modes, avatar customization, to abilities. Teleport on a map and start training yourself to fight against the bosses. 
Customize your character first and you must equip yourself with different bloodlines, abilities, and weapons. Use the spin option to obtain a high level of abilities.
Spawn in a place and train yourself using the training log because they are the fastest way to increase your level to 200. 
Upgrade your abilities, chakra, health, stamina, and chi to produce more damage to your opponents. Unlock new locations, weapons, elements, and abilities. Interact with villagers having green scroll quest to level up fast.
Jump, run, and dash over buildings. You can combine your different abilities into one and attack the main boss. For example, you can transform into nine tails by combining your sage mode. Defeating enemies will provide you with XP and extra bonus rewards.
Complete the daily task and main missions. It isn't very easy to start at first, but after playing, you can do many bunches of interesting matters. Collect ninja tools and scrolls to rank up your way.
Use various Jutsu such as ninjutsu, genjutsu, taijutsu, and subjutsu. Only a few players have reached their account up to level 3000. 
Ultimate Naruto Tycoon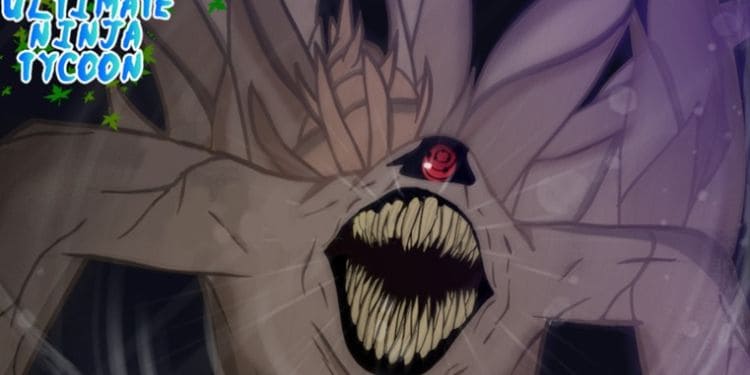 Ultimate Naruto Tycoon is the upgraded and improved version of the Naruto tycoon. Built tycoons under the name of the iconic characters of Naruto anime. They are Itachi, Madara, Gaara, Obito, and more. 
Customize your character and equip it with eight different abilities. Teleport in the map and build your base. Produce items and earn cash to expand your building. You can add extra new floors and stores to earn more cash.
Defend your base against other players stealing cash. You can trade items, weapons, pets, and more. Buy ninja Justus and element abilities to fight your enemies. You can collect diamonds to purchase rare items and ninja weapons.
Challenge other players on the server to test your gaming abilities, Or you can pick a just for fun. Enter the battle arena against the bosses. The more powerful the enemy boss is, the higher the reward will be.
Try to create wonderful buildings compared to other players. Sneak to your opponent's base to collect the data. Annoy them to have fun and use various Naruto character abilities. Enjoy the different parts of the maps which are brought from the Naruto anime series.
Ultimate Naruto Character Quiz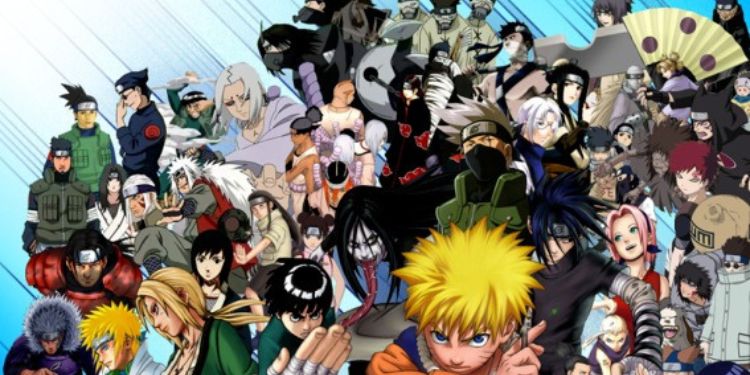 Ultimate Naruto Character Quiz is a simple and super easy game to play. Only loyal fans of Naruto can name all the characters of the Naruto anime series. The characters are from the original Naruto and Naruto Shippuden. 
You will select the correct name of the character displayed right in front of your eyes. The characters may have very small roles in the series, but you must select the right answer.
It is not a hard game or tests your gaming mechanics, but it surely will examine your anime knowledge. It's harder if you fail to select the correct name of the characters. Sometimes you will get confused and select the wrong names.
There are over 100 pictures of the characters. Rarely a few Naruto fans can recognize the characters such as Aoba, Dan, Kimimaro, Jirobo, Kidomaru, and more. Some of you might know the face but forget the names. In case you fail, you have to start from the beginning.
The only way to win the game is to select the correct names and move forward to another image. If you want to accept the challenge with your friends, you can even play it by texting the names. Complete the challenge and win various badges. 
Naruto Shinobi Bonds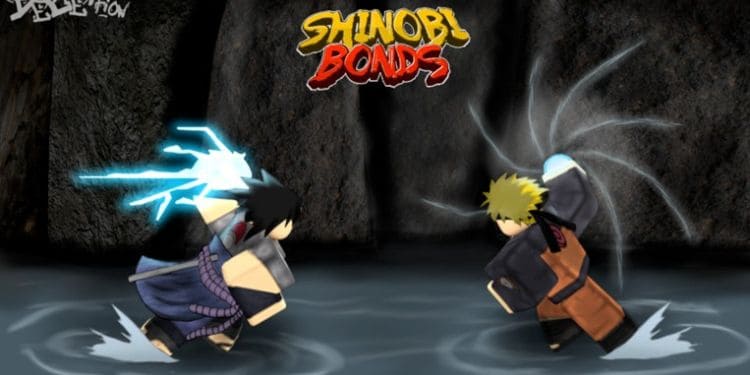 Naruto Shinobi Bonds is fun and easy to play. The best part of the game is the customization options. You can create a character the way you want. Change costumes, face, and body shape as per your desire.
Teleport to different map locations from leaf village to chunin exam area. Find other players to use your abilities and show your characters. You can apply various changes such as weapons, skills, face, and more while playing.
Name your character clan and choose your village. Equip yourself with ninja weapons and abilities. You can jump over other players or test your abilities on them. The main aim is to make your character unique. 
There are different animations such as point sword, chakra charge, Jutsu, and more. Control every movement of your avatar to deflect the attack of foes. It has no defined missions and quests, but you can enjoy the freedom and play however you like.
Run around the map and meet new people. You can text them to start a conversation and form a team. The animation and video graphic effects are great. If you want to build a powerful Naruto character, it is for you to play.
Naruto: Shinobi Battlegrounds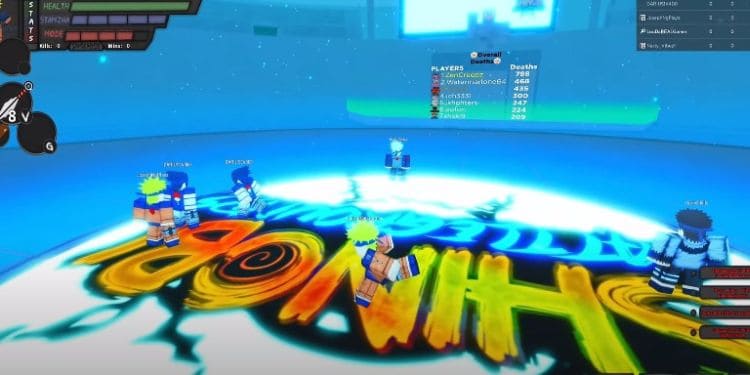 Naruto Shinobi Battlegrounds is an action-packed game. Enter the battlegrounds with other players and fight to the death. It includes characters for the Naruto series. Use every ability of your Naruto avatar. Accumulate as many kills as possible to be the winner. 
You must select a character for the given options. You can choose, Sasuke, Naruto, Neji, Hinata, Sikamaru and more. Each of them has its unique attacking skills and abilities. The main aim is to get the highest kills and a low death rate.
Use abilities according to your picked characters to kill the enemies. 64 palms Neji, chidori Sasuke, nine tail ability Naruto, shadow Shikamaru, and so on. You must land the last hit to kill foes and steal the kills from others.
The map is randomly generated, and players have to vote for one map. One session can last up to four minutes, and you must continue fighting until the end.
Learn the abilities of the other characters and try to counterattack. You will respawn at the same place after death and continue the fight. 
It is fun to play and allows you to test your gaming abilities. You can challenge other players and battle each other.
Run, jump and attack enemies around your surroundings. Enemies can target you from anywhere, and you must defend either blocking or doughing. 
Shinobi: Project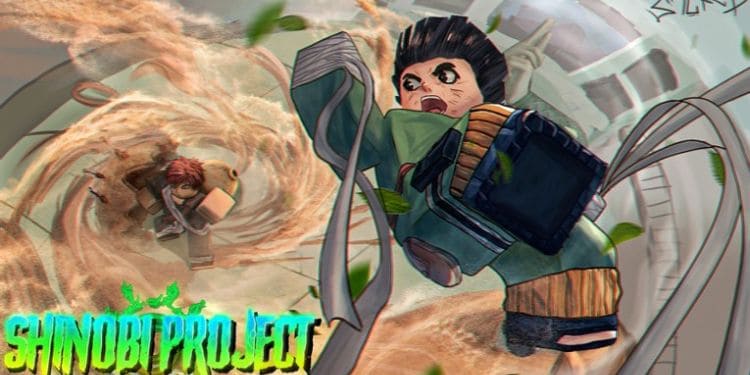 Shinobi: Project is a ninja game built under the influence of the popular Naruto anime. It is about getting born in the ninja village and growing up training as a shinobi.
Take the secret missions and infiltrate other villages to collect information. Fight against the enemies and raise your rank to become the ultimate ninja warrior. 
Learn to use kenjutsu, ninjtusu, genjutsu and ninja weapons. Pratice along with your fellow villagers under the guidance of a sensei. You must carry the quest to gain EXP and reward. They can be used to increase your level.
Moving from various ranks of the ninja can be hard. You must increase your ninja rank to take missions from the notice board.
Increase your two-element abilities to develop powerful skills ad test them against other players. Run, dash, and jump to explore the maps of the shinobi world. You can fight opponents in a 1V1 battle to gain experience.
Unlock new skills and formidable ninja techniques to defeat the enemies. Equip yourself with kunai and shuriken to throw at enemies and stop their ninjutsu.
There are many villages in this world and you will be playing in support of your village. You must consider your health, stamina, and hunger level before going on a mission or fighting enemies.
To increase your rank faster, you need to join the discord server and read the guidelines.