Valorant Knife Skins are custom weapon color items designed by the RIOT. We cannot acquire these by any other means, rather we have to spend real-life currency. Although the game is free, in-game inventory is not.
As we are all aware that skins don't change the damage points. They simply have animation and unique attributes visually which gives them a slight advantage over the naked weapon. But, one will definitely get tempted to spend real money after seeing those different colored stylish skins.
So here are some of the best Valorant Knife Skins you can have in your inventory.
Best Valorant Knife Skins
Reaver Knife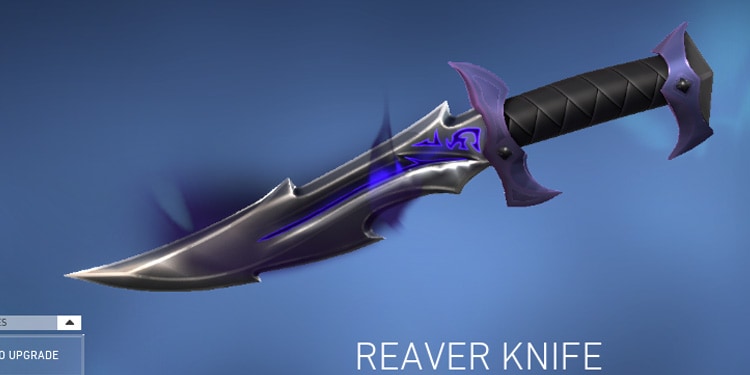 Reaver Knife is a dark or evil-themed skin of a knife. This skin is very rare and is not available in the store. It is pretty old skin and cherished by many players. Players are waiting for night markets to buy this skin.
The Visual effect of this knife is awesome with its dark smokey effects on its sharp edge. This skin is stunning with its pull-out animation and sound effects. The price of this skin is 3550 VP.
Glitchpop Dagger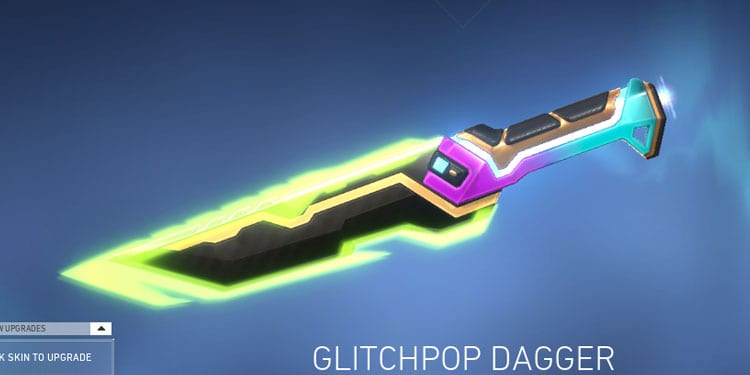 Glitchpop Dagger, as the name suggests, has some visual glitches. It has cool animation with multiple color lighting and holograms hovering around it.
These features of the Glitchpop Dagger capture the attention of several players. It is a premium knife skin and you would definitely love to have it on your inventory. You can acquire this beauty for 4350 VP.
Glitchpop Axe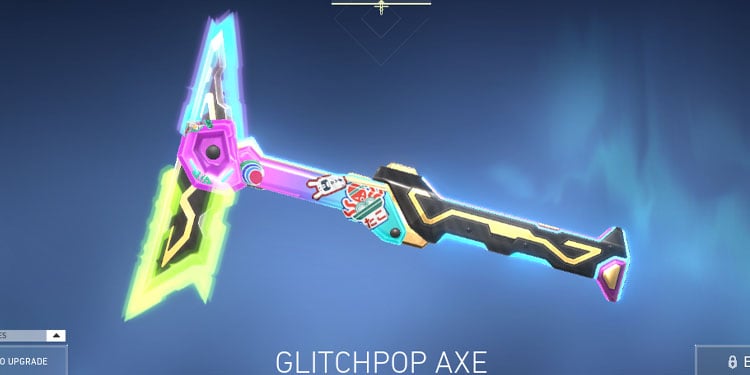 Glitchpop Axe also has the visual effect of glitches with multiple color lighting and holograms hovering around it. But it is rather an axe that includes a different inspect animation.
Once you flip the axe open, there's an animation of its sharp blade rising. It's both fun as well as exciting when you swing this axe due to its visual and sound effects. This skin looks amazing. You can get if for 4350 VP.
Valorant Go! Volume 1 Knife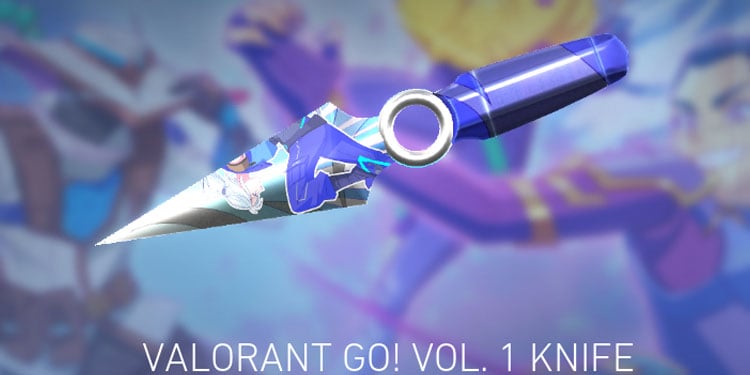 VALORANT GO! Volume 1 Knife has an appealing effect where it can spin like a real-life kunai. This knife looks like Jett's ultimate move 'Blade Storm' .
It has Jett's picture on it. We can call this a replica of the blade storm. If you are a fan of the new Jett, this knife is made for you. The price of this skin is 3550 VP.
Sovereign Sword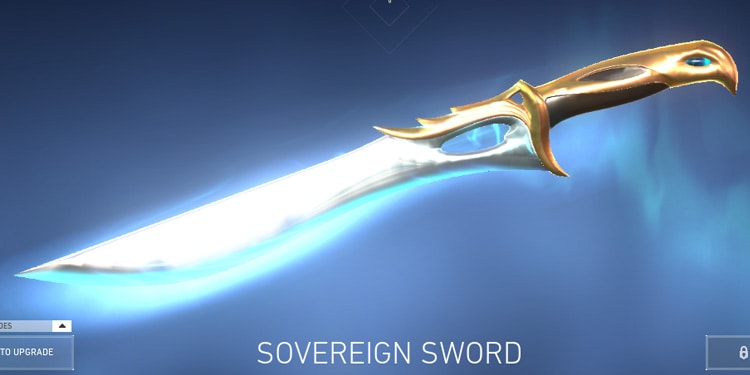 Sovereign Sword is one of the best old knife skins on Valorant. This is the first premium sword skin found only on the Prime bundle.
The visual effect on this Sword is best with the light blue smokey effects around the sharp edges. When you pull out the Sword, it feels like you are welding a holy sword. The visual details are too cool that you would love to buy this skin. The price of this skin is 3550 VP.
Prime 2.0 Karambit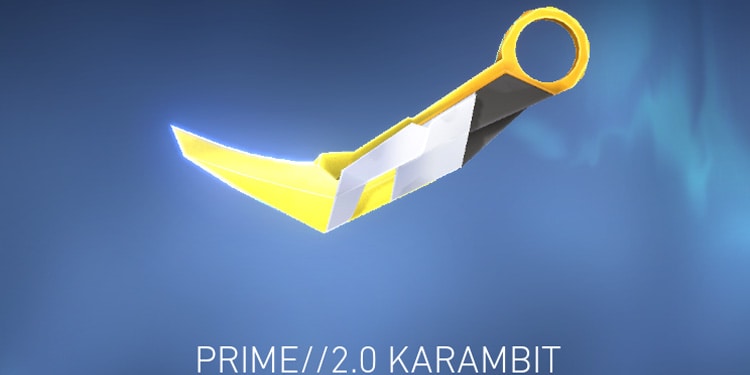 The Prime 2.0 Karambit is a secret weapon. The comfort in the grip makes this knife a favorite tool of all the agents in the game. If you want to upgrade your blade, feel free to ask because I am confident you'll find it worth doing so.
The Karambit features an innovative pull-out design that makes it easy to deploy. With a secure slip-resistant handle, liner, and finger rests, this knife is ready for any situation you might face. Acquire this skin for 3550 VP already.
Elderflame Dagger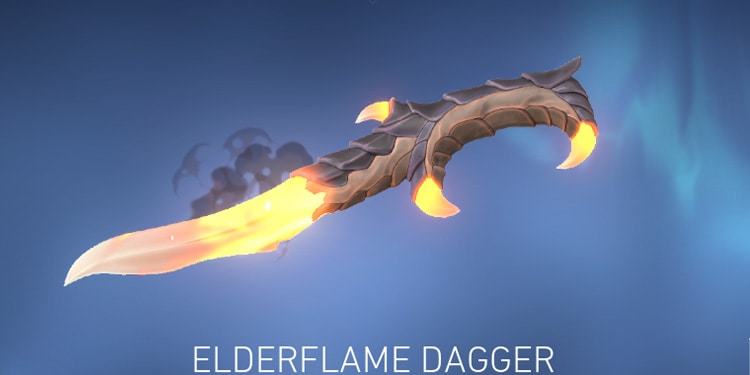 Elderflame Knives have the best visual effect of fire all over the blade. It makes you look cool when you pull out your knife. You will receive one Fireproof skin for your knife of top quality.
Do you want to use a knife that looks cool, is easy to handle, and feels solid? Then this knife is for you.
The Elderflame Knife is for those who want fire all over the blade. There is a cool pull-out animation and this expensive skin can easily engrave your messages. The best sound effect will make your enemies fear it when they see you with it in your hand. The price of this skin is 4950 VP.
Forsaken Ritual Blade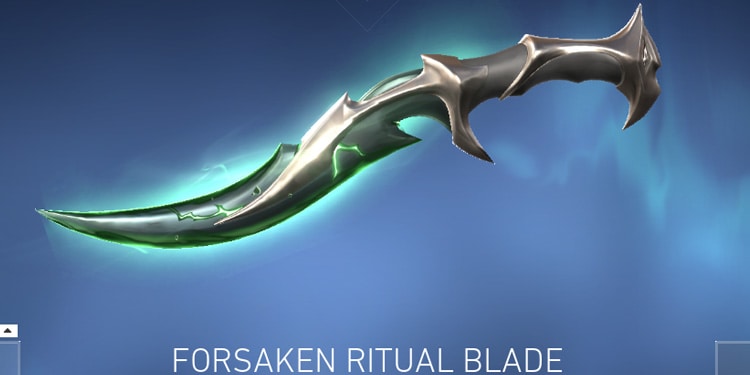 A Forsaken Ritual blade is a unique and versatile combat knife skin. Its visual effect is so clean and has an overlay sound that makes it feel like a real dagger!
This skin is like a Reaver Knife but in a green glow variant. The animation of this knife is like a dagger; It feels as if you are hunting the enemies with this knife. The price of this skin is 3550 VP.
Blade of the Ruined King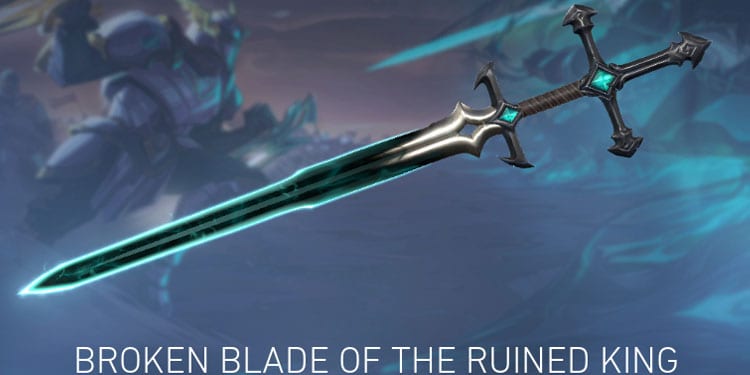 The Blade of the Ruined King is an expensive sword skin. It has four different variants and has good stats themselves. It is a broken sword skin, but we can upgrade this Sword into a full long sword.
The blade comes with a cool VFX, which uses the same color scheme as other dark-themed skins. Having inspected animations when the player looks at their Sword is also enjoyable. The price of this skin is 4350VP.
Relic of the Sentinel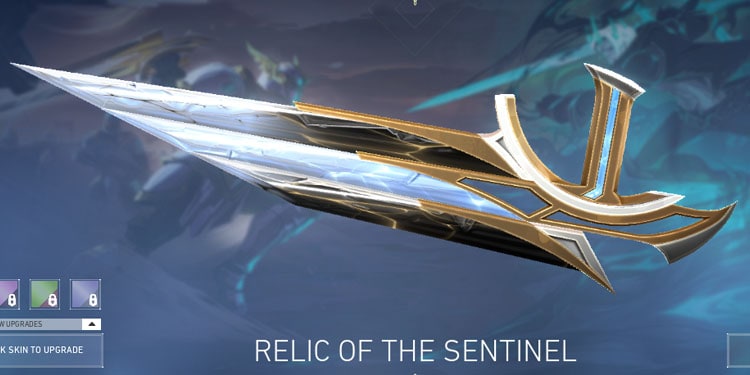 Relic of the Sentinel is a unique sword skin with an eye-catching look. It features a sick animation and is upgradeable, which is useful if you're looking for a new look for your favorite weapon.
Relic of the Sentinel is an amazing light-themed sword skin for the knife. It also has four different variants to fit your mood. The VFX is neat and you can get it for 4350 VP.
RGX 11Z Pro Blade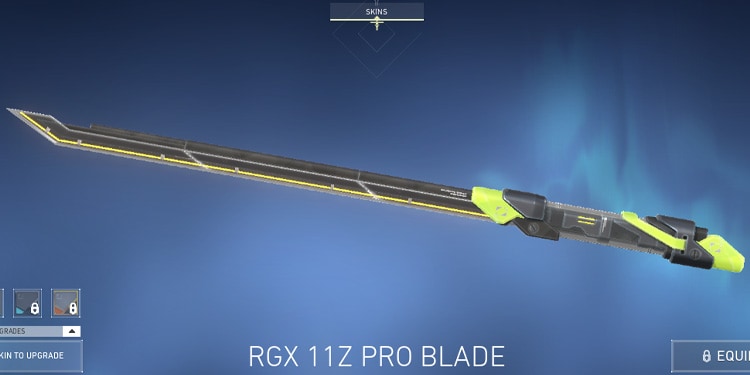 The RGX 11Z Pro Blade is the ultimate battle weapon. This Sword is elegant and intimidating, with four variants to choose from and RGB lights. They're upgradeable, and even with RGB lights, you'll be able to see your blade as on the show.
The cool VFX, animations, and inspections are also enjoyable to view. Another thing to mention is that it's a long sword which is rare! The price of this skin is 4350 VP.
RGX 11z Pro Firefly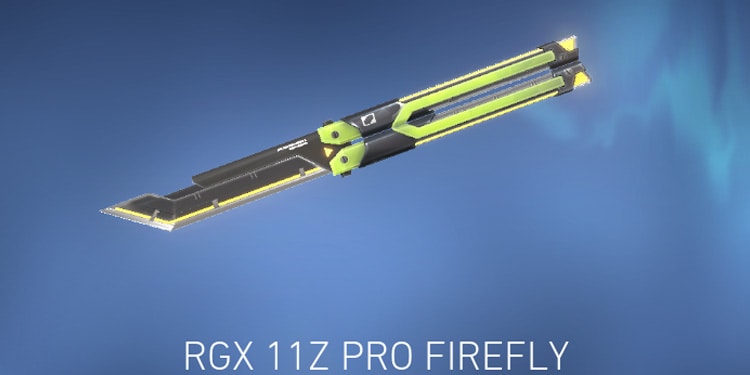 The RGX 11z Pro Firefly is the perfect butterfly knife for collectors, or if you want to show off to your friends. As the name suggests, it is a butterfly knife blade.
It has four different variants, is upgradeable, and even has RGB lights. And to top it off, the sword skin is a little expensive, but it's too cool to pass up. Also, the inspect animation is sick and price of the skin is 4350 VP.
Blade of Chaos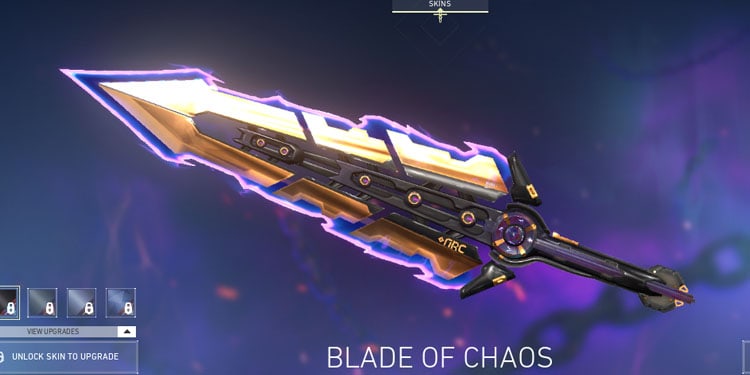 The Blade of Chaos is a new sword skin known for blood lust, speed, and glory mind. It has four different variants to choose from, and each one looks great.
The blade also has some cool VFX with lightning effects and a sick animation when it's equipped. It has an upgradeable level where you can have heavy sword skin with an electrical aura. The price of this skin is 4350 VP.
Waveform
Waveform Sword is a collaboration with the famous DJ and Electronica producer Zedd. Valorant launched a new sword skin with some cool VFX and animations that also comes with RGB lighting.
It allows you to choose from four variants (white, black, red, and blue). It also comes with Zedd's music effect which looks pretty cool with lightening around its edge. How about trying it out? You can get this skin for 5,350 VP.
Origin Crescent Blade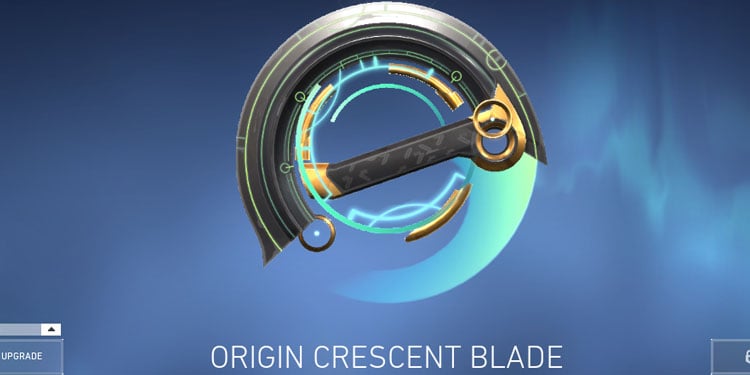 We're super excited to show you this new knife skin. Origin Crescent Blade is a new take on a traditional design. With a screen-printed weapon skin, you can now enjoy spinning around and shaving some heads.
You can spin the Origin Blade when running around with this skin. Buy this circular blade for 3550 VP and make your friends jealous.
Singularity Knife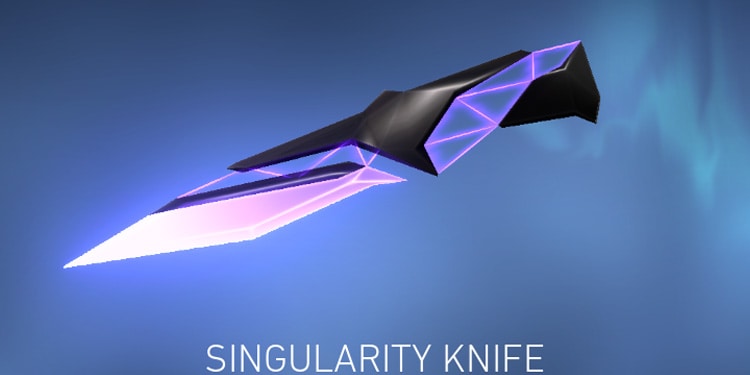 This knife's skin is one of the most detailed with intricate parts, which all but blends into a seamless look. In appearance and design, it has a modern and elegant style.
With its upgradeable feature, the singularity blade is a general-purpose rugged folding knife with a laser blade and fantastic handle. The price of this skin is 4350 VP.
BlastX Polymer Knifetech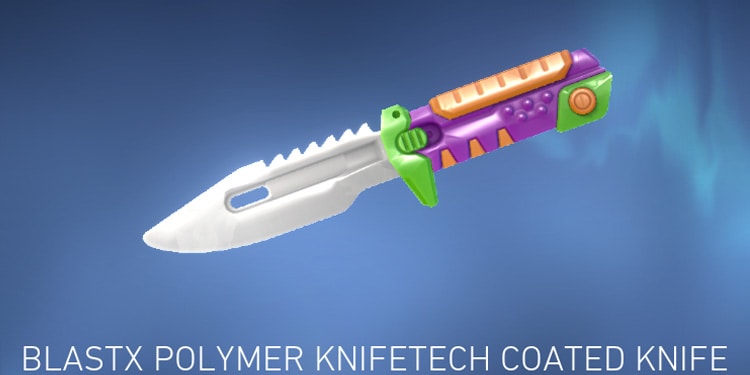 BlastX Polymer Knifetech is a cool toy-themed three variants skin. Each of these knives is to make an impression, no matter which variant you get. The handle and blade design make it look like a toy, while the animation and sound effects make it seem even cooler.
Use it as a weapon or play with it as a toy; we know you'll love this knife! The inspect animations also offers some great fun! Overall these blade skins are one of the better ones around! The price of this skin is 4350 VP.
Oni Claw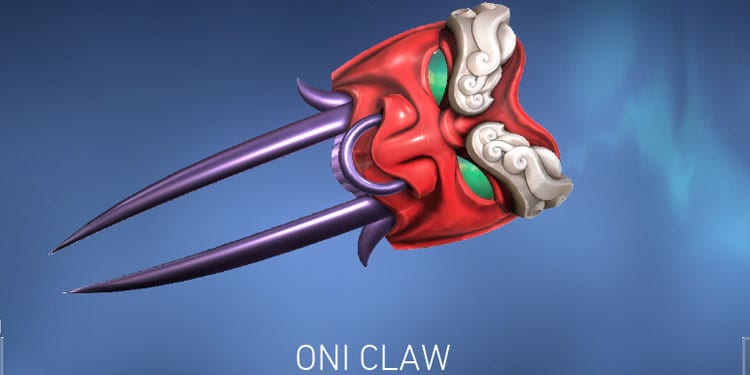 Oni Claw is a high-quality Oni and Samurai-themed knife skin. This skin is worth more than a few bucks as it looks magnificent and is by far the coolest Valorant skin out there!
It includes cool VFX and animation effects. This Knife Skin is a special Unity Animation Knife that contains vaunted Oni Knives sound effects. The price of this skin is 3550 VP.
Celestial Fan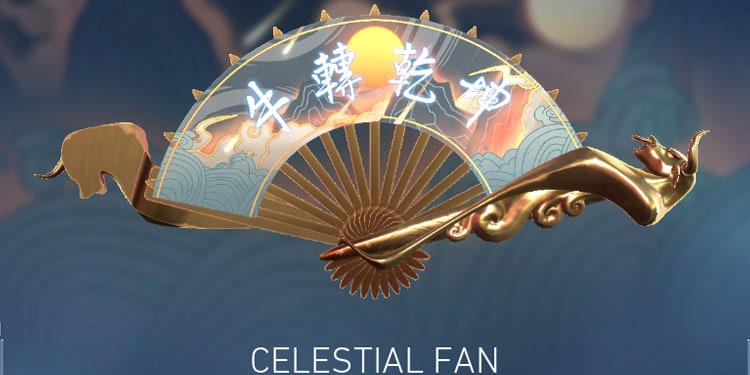 Fan your way to the next level with Celestial Fan knife skin! This skin is for hot summer days featuring on a golden handle. Equipped with animation and special sounds, your agent starts fanning in this new model.
The animation uses professional sounds and a range of sound effects, including wind gusts, as the fan flutters in the breeze. The price of this skin is 3550 VP.
Magepunk Electroblade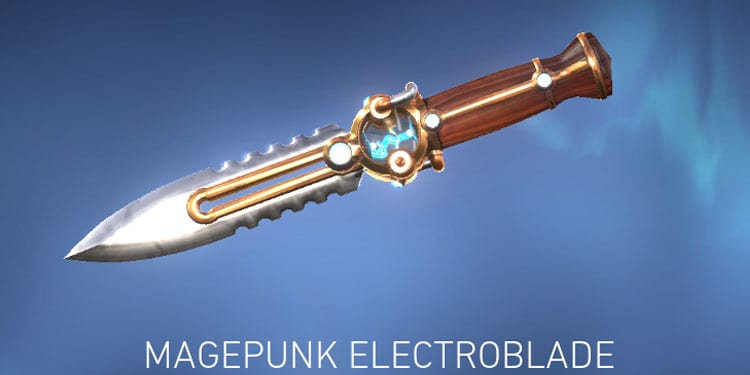 The Magepunk Electroblade is a unique and powerful knife skin that comes complete with amazing animations and sounds. The blade will start to glow as it cuts through your enemy's body, which might make you an even better agent!
It has the first realistic and fascinating electroblade skin with electrical circuits! Equipped with high-end features, this skin is a must-have for your Magepunk livery! The price of this skin is 3550 VP.
Magepunk Shock Gauntlet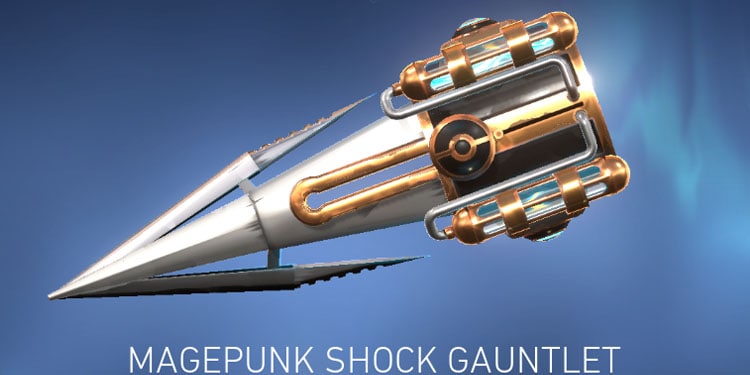 Are you ready to venture into the world of magepunk with this Shock Gauntlet? This formidable weapon will make you one of the most dangerous agents in Valorant.
New Magepunk Shock Gauntlet skin is a poseable, electrifying, and futuristic knife. This dual-sided holographic design feature blades and elemental symbols of the elements in science fiction art with realistic animations and sounds. The price of this skin is 3550 VP.
Personal Administrative Melee Unit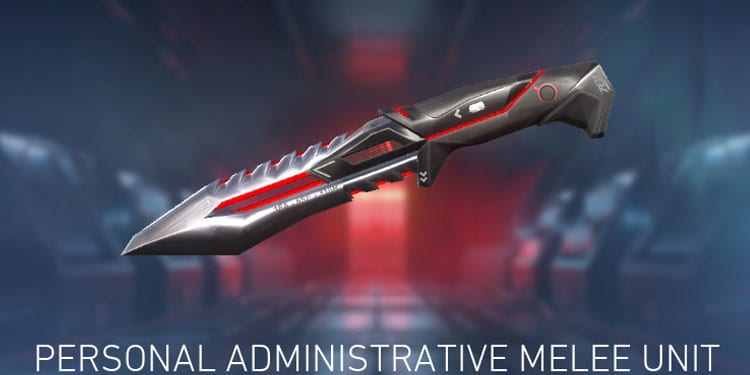 This is the most advanced Personal Administrative Melee Unit knife skin. It is an amazing skin that gives your weapon a futuristic and elegant look.
The best part is that it has different voice lines from your knife when you inspect it. Feel the futuristic events with this Protocol 781-A knife skin. The price of this skin is 5350 VP.
Tethered Realms Prosperity Sword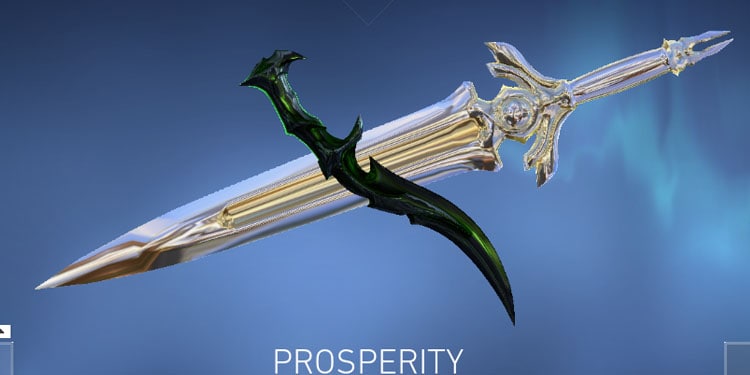 This skin bundle has a combination of Forsaken and Sovereign skins. The blade's curve and length depict balance as a symbol of prosperity, fortune, and heavenly rewards; this is the dual-wielding Sword and dagger skin.
You can enjoy swinging these weapons at the same time. The blade skin has a green finish, which brings out the design well and gives it an edge over other designs. The price of this skin is 3550 VP.
Ruin Dagger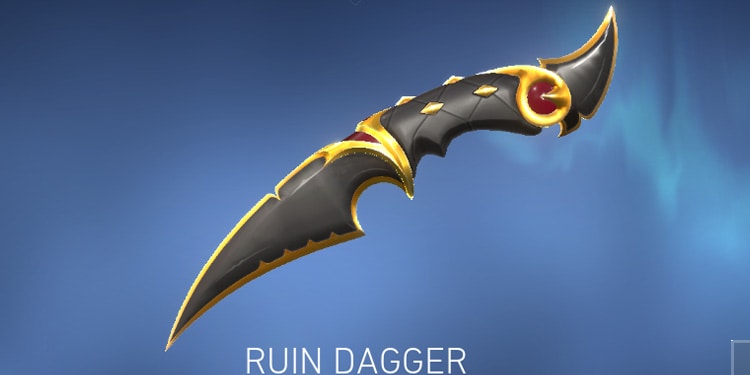 The Ruin Dagger is a unique double-edged approach to combat knife skin. A dagger with a black skin leather handle and gold sharp edge. With two edges, the Valorant knife skin will appeal to any gamer.
This fantastic collectible is exclusive to battle pass only; this is not the premium skin but the best knife skin because of its appearance and animation inspection.
Champions Karambit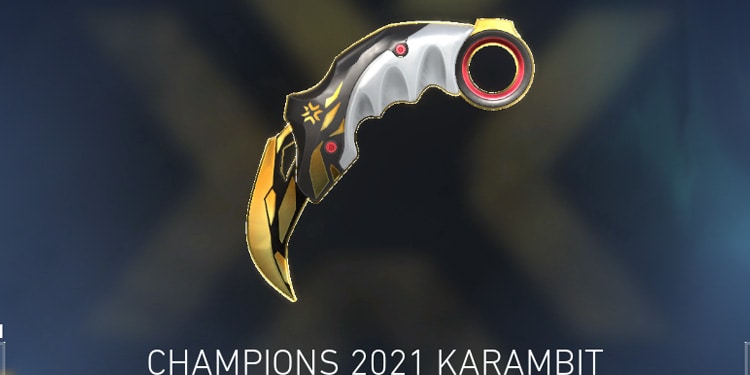 Are you an ultimate warrior? The Champions Karambit is the weapon of choice for any hand-to-hand fight. The Champions Karambit Skin will glow for all you top lifters.
It has a glowing aura when you are top fragging in the match. A premium skin for your Karambit, this glowing skin reacts to your performance and displays real-time stats. The price of this skin is 5350 VP.
Velocity Karambit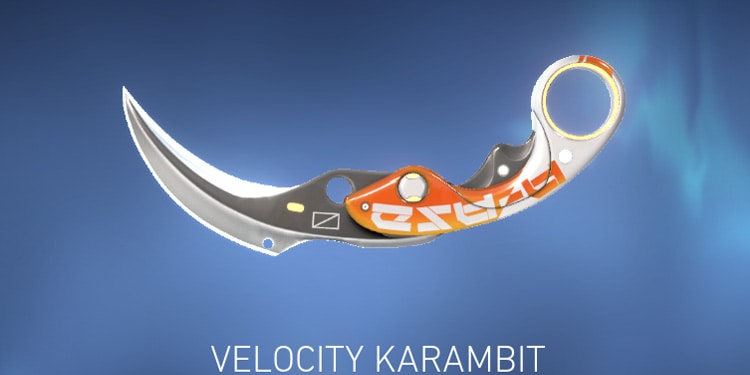 The Velocity Karambit knife skin is exclusive to Battle Pass from Episode 4, Act 1. It looks stylish and is so satisfying to inspect because of its double-edged appearance.
The inspect animation is better than the Prime Karambit. Velocity Karambit is a classic karambit with a slow but steady blade to deliver strikes that keep opponents away.
Smite Knife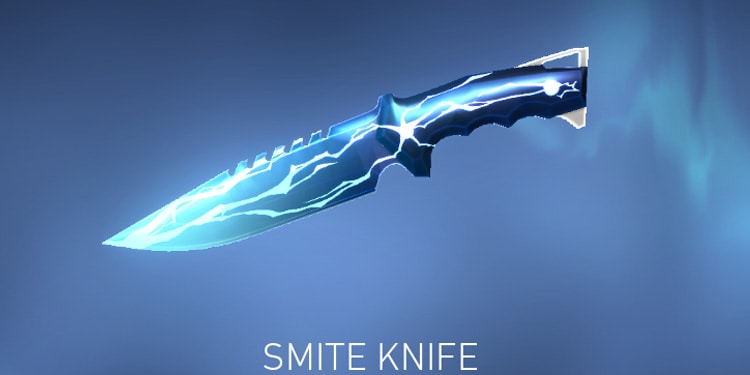 This is the Smite knife skin found on Smite bundle. A non-upgradable skin with some unique visual finishes and animation effects makes it stand out from other skins.
This skin is the first of its kind. It is an exclusive skin, which we can buy at the store or night market if available. The price of this skin is 1750 VP.
Ion Energy Sword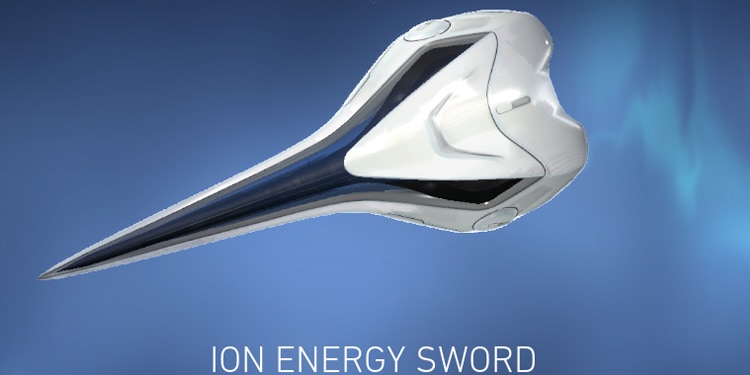 Get the Ion Energy Sword Valorant skin and feel the game like never before. A premium skin for the Energy Sword, with its unique and futuristic visual finish, this skin has lots of charm and makes you feel like you're playing with a powerful sword.
It has animation effects that seem like we can slice through the dimensions. And the sound effect is even better with it. The price of this skin is 3550 VP.