Roblox is a massively multiplayer online game with millions of players around the world. If you're looking for something new to try, why not play Roblox games with friends?
Whether you're looking for a cooperative game to play with friends or a competitive game to rise to the top, there's something for everyone on Roblox.
In this article, we'll take a look at ten of the best Roblox games to play with friends.
Roblox Games to Play with Friends
Anime Fighting Simulator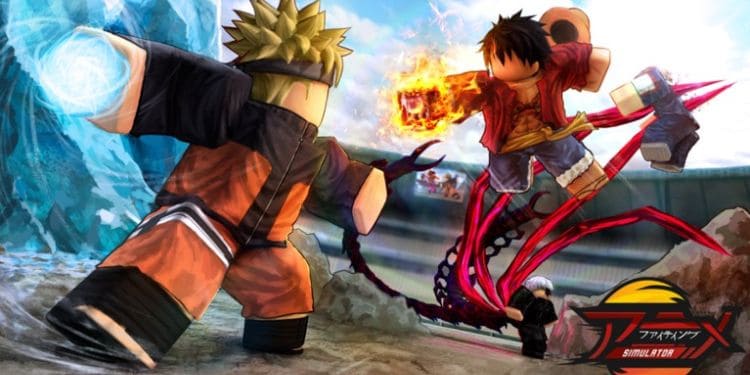 Anime Fighting Simulator is one of the best Roblox games to play with friends. It includes all the main characters of famous animes. If you are a fan of Japanese and love to grind your character, the game is for you to play.
You will be customizing your character before joining a unique dimension to play. At first, you will be playing as a fighter class. Spawn in the headquarter and start grinding your avatar.
Accept the quest from the Bang and the Goku. Encounter other online players with different classes and levels. The main aim is to increase the level of your character. To obtain great power and points, you must complete the quest.
The basic quest includes increasing strength, chakra, sword skills, durability, and agility. You can join various events and claim rewards.
Train yourself in the training rooms or fight the enemy bosses. You can do push-ups, jump, run, meditate, swing swords, throw punches at the wooden dolls, and more to increase your power.
If you want a rapid ability boost, you can train using a trampoline, running machine, and grabbing fighting quests. Unlock various swords, abilities of iconic characters, class, and more.
You can summon a champion to train along your side. Fight against the different enemies, strong bosses, and other players.
Explore different parts of the maps to grind your characters. Avoid dangerous encounters and focus on completing the mission.
Create a group to play with your friends. Earn the yen to unlock various abilities and upgrade your class to boost the training speed.
Collect battle points and take the quest of the Goku to fight against the enemies. There are many titles on the scoreboards, and you must aim to take the top spot.
Arsenal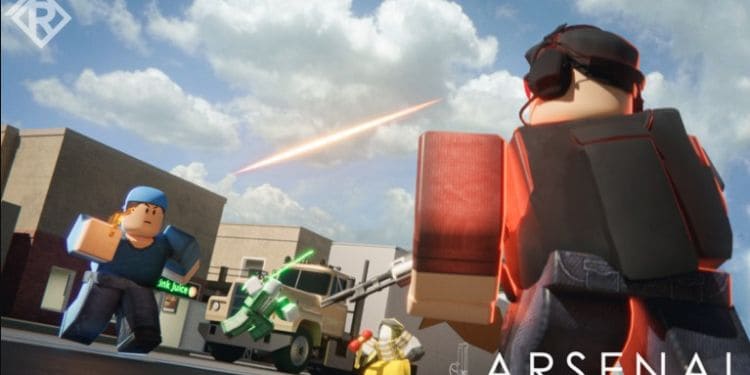 Arsenal is an action-shooting fast-paced FPS game. It is the battle between the red and blue teams. You must try it if you are a fan of famous shooting games. The weapons are dynamic, and they keep changing after each killing shot.
The aim is to accumulate a higher kill score. Before playing, you must customize your characters. You can shop different avatars, emotes, skins, and bundle offers to make your character unique.
Configure the display, graphics, audio, and input settings according to your adjustments. Enter the battle arena in the randomly generated map and start shooting at other teams.
Run, jump, aim, and shoot are the activities you must master to gather higher points. Complete the daily missions and main quests to collect rewards. But do not go outside the map or else you will die.
Each battle arena lasts up to three minutes, and you must score higher killing points in those moments. You must target for the headshot to gain the highest XP from your kills.
You will respawn at the same starting spot in case you are killed in the attack of opponents. Increase your character's level to make in the leaderboard score and earn different badges.
There are other game modes to play and you must reload your guns after shooting. You can kill your opponents using a knife but it can be hard. You can have advantages in the battle if you remember all the maps.
It is fun to play and you can invite your friends to battle against each other or together as a team. The winner is determined on the base of performance and kill numbers.
Jailbreak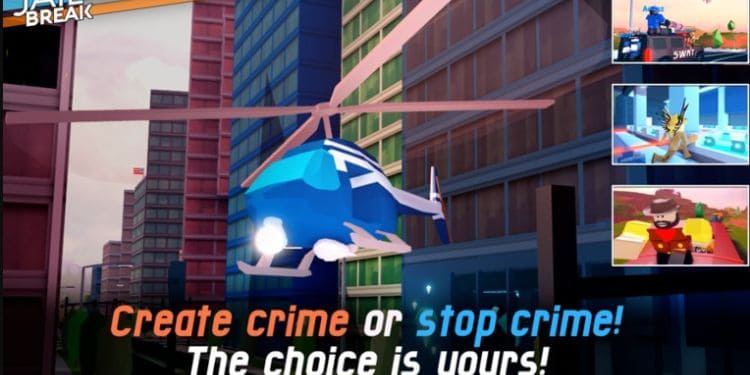 Jailbreak is an action-adventure fun Roblox game to play with friends. Join the open world and choose the role of a police officer, criminal, or secrets agents. Involved in shoot down between criminals and cops.
Discover different locations and secret hiding headquarters to meet other fellow members. Playing the role of the criminal is much fun. You will escape the prison and start your criminal career.
You must buy guns, fast cars, and other materials to rob different places. Fight against the cops and run away before you get arrested. Break the vault and windows to steal valuable items. Acquire many hideouts to keep your loot safe.
As a police officer, you must hunt down the criminals and arrest them. You have the duty to return the robbed properties back to the rightful owners.
Chase robbers and find out their various hideouts to confiscate loots. You must strategically try to capture the enemies and corner them, predicting all their movements.
Secrets agents are powerful characters who can play any one role of police or criminals. You can change your cloth to become any one of them.
The path lies in your hand, and you can either engage in robbing activities or play to defend the city. You can even arrest criminals and send them to prison.
You must increase your character levels to unlock new weapons, fast cars, tools, and more. Upgrade your vehicles, guns, and abilities to make it work in your favor.
Explore different locations on the maps, such as Trade Island, cities, beach towns, and more, and complete the daily task.
There are many achievements you must accomplish. Make friends and enemies while playing and join the meeting of different headquarters according to your role.
You can enjoy playing with your friends, either taking the same role or different. You can trade cars and items with other players but be sure to know their roles.
Murder Mystery 2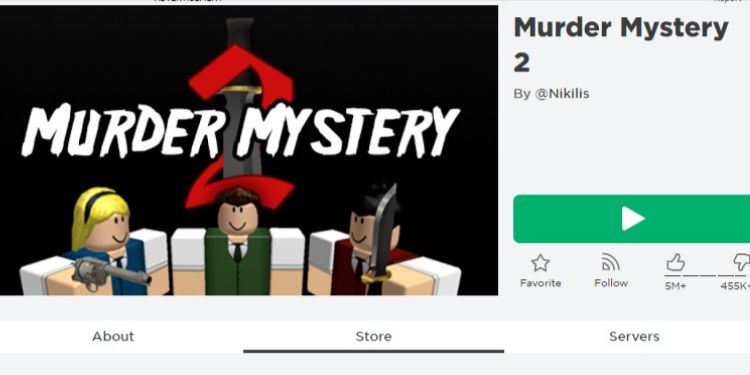 Murder Mystery 2 is a multiplayer action game. Playing among your friend's circle is fun as it has three different roles. The roles are randomly assigned before the start, and each of them has its unique responsibilities. To achieve victory, you must complete your mission.
Playing as the murderer is fun; you must kill all the players. It's one vs all but you must be careful with the sheriff because they can shoot you down with a gun.
You will gain exp from the killings, and to win you must kill all the players. Use knives to slay them all. The sheriff's role is to find the murderer and encounter the target at sight.
You are the only one with a gun who can assassinate the killer. But do not reveal your role to others or you may become the first target of the murderer. Survive longer to gain exp and to win, you must defeat your target.
As you play the role of an innocent, you must survive through the session to earn exp. Find out the murderer and give a hint to the sheriff. Your winning conditions are either staying alive or the sheriff killing the murderer.
The map will be randomly generated, and all the players will be teleported. You have to learn about the locations and benefit from the landscape. You can run, jump, and hide to stay away from the murderer. Collect credit coins as you move around the places,
Customize your character's looks and boost its level. You must unlock various items such as costumes, guns, knives, skins, and more.
Make friends and start conversations using the chat system. The main rule of the game is not to reveal your roles to others. This way you will enjoy playing it with your friends.
Natural Disaster Survival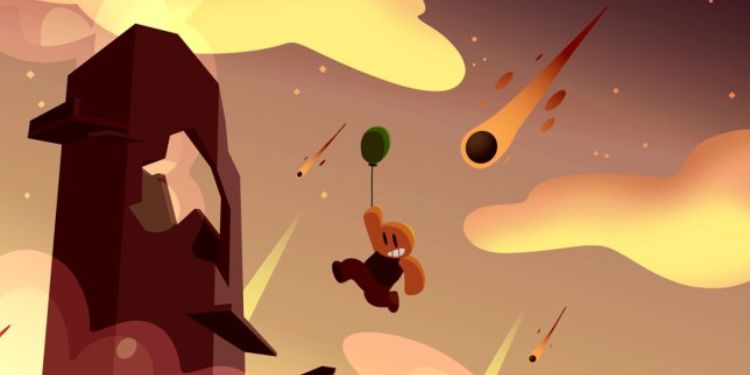 Natural Disaster Survival is a unique game of survival where players have to face dangerous natural disasters. It is easy to play and you can challenge your friends to survive longer and clear most of the stages. There are hundreds of natural calamities and maps.
Each of the natural disasters and maps is different from the previous stages. They are randomly generated before the session starts.
First, you will know the island's location, and after teleporting the place, you will get the notice of coming disasters. You will be given a few seconds to be prepared before the disaster hits you.
You must survive the disasters to make out alive. You will only get the reward points if you clear the stages and the points can vary according to the disasters and location.
Sometimes you have to take cover in the building or climb it. But sometimes you must stay away from the buildings depending on the disasters.
Learn about the different types of natural disasters and their consequences. It will help you to understand the calamities and increase your survival chances. Quick thinking and observing your surroundings can help you find a safe place.
Some of the stages can be hard to survive, and in case you get killed, you can watch the other through the lobby. You are only eliminated from the stage but can continue playing from the next stage.
Playing it can offer you great entertainment. You probably won't have heard some of the disasters' names. You must collect huge points to be on the leaderboard score and survive thousands of disasters to collect various badges.
Tower of Hell
Tower of Hell is an online multiplayer game. If you like to challenge your friends or otherplayers, it is for you to play. It tests your precision of tabbing buttons, memory, and problem-solving abilities while climbing the tower.
However, the main aim is to climb and reach to submit. It is harder than you imagined, and most of the players have failed. As you play, you will have more difficulty climbing the tower and stepping on the moving floating paths.
You must control your movements precisely, jumping and moving on the narrow surface. Right after completing one floor of the tower, you have to continue the next climb.
Run, Jump, and climb ladders on the way. You must save your progress at different levels of the tower. Complete each level in the time, or you may have to restart from the saved point. The stages have different colors and obstacles.
On the screen's right side, you will see the indication of tower levels. Similarly, you can track the other player's levels and how far away they are from your level. Become the first one to reach the top from the horde of your server.
Customize your character and design unique looks. Earn the exp to increase the level of your character. Develop your own techniques for climbing the tower.
You have to keep moving and cut corners to create a shortcut. It will help you to clear the stages at a faster pace and improve your gameplay.
You can practice the climbing on the local server and once you have mastered it, you are ready to challenge your friends and other players on 1v1.
Chat with other players, make new friends and use your parkour abilities to climb the tower. Falling from the height will break you into pieces.
Hide and Seek Transform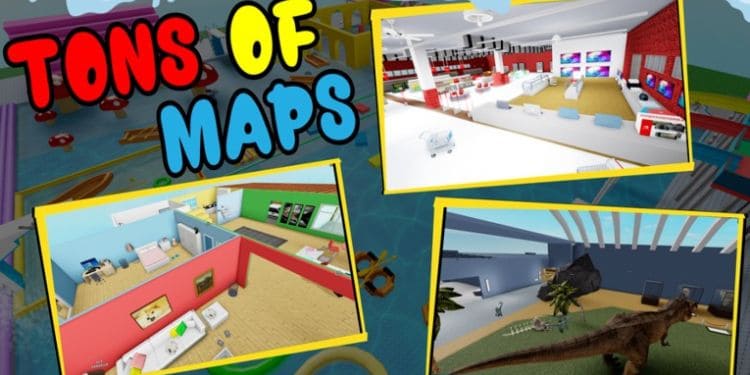 Hide and Seek Transform is one of the top Roblox Games to play with friends. It is about hiding and seeking with a new twist that will test your memory power.
There will be two teams. One has to hide and another to find them. Each team has different roles to play. Select a mode from three options such as classic, infection, and fiesta.
Each of these modes has different maps and rules regarding hiding & seek. It will generate three random maps and you will be teleported to the highest voted map location. Players are randomly divided into two groups.
If you get the role of seeker, you have 45 seconds to remember the map. You have to memorize objects' locations, placements, and details. You have a limited number of heart-shaped life to hit the hiding hiders.
Jump on the items to find out if the object is real or other players. As a hider, you will be given 45 seconds to transform into an object and hide on the map. You must camouflage perfectly with your surrounding environment.
Keep moving and transforming into different objects to increase the chance of winning. You have to keep an eye on the seekers and their positions.
Each session after preparation time will last up to three minutes. You must complete the missions to gather credit coins. You can buy new objects, skins, costumes, and more using coins.
Unlock different items and objects and collect them later. Trade items and rare matters with other players. Tag along with your friends and enjoy playing being either hider or seeker.
You can customize your character and change the settings. Find the perfect place to hide and discover glitches to use them in your favor. Those who memorize all the maps will have a greater advantage than other players.
Build A Boat For Treasure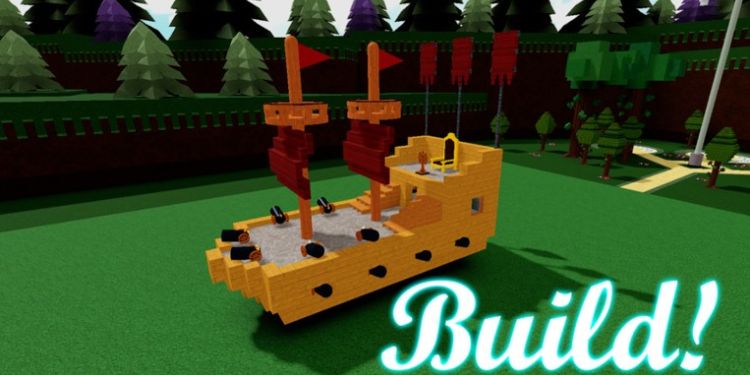 Build A Boat For Treasure is a crafting adventure game. It is about building a boat and exploring various parts of the sea. Discover different islands on the way and find treasures.
Invite your friends and join in the journey from crafting the ship to traveling small islands. The choice is yours. Either play as a solo competitor or a team to build a ship and reach the final destination.
Teleport to an island and start building a ship for a sail. You can float one stage of the sea, but you may fail another. Thus you have to remake your boat over and over again. You must collect various raw materials to build the ship strong and resistant.
Complete quests such as target, rampage, and football to gather raw materials. Primarily, most players craft the ship and immediately lunch for sail in the sea.
It may help collect coins, but you will still be lacking in collecting resources. Therefore, completing the quest will help many beginners save time and gather resources.
Gold is a valuable item that helps you purchase treasures, bricks, woods, metals, and other materials. You can sail far as you can to claim the gold or you must complete the missions. You must imagine your dream boat and buy the necessary items.
Lunch on your ship on the sea and set your journey. You have to clear different stages having unique obstacles on the way. Your ship may sink in the journey due to damage from spikes, stone, waterfall, and others.
But do not worry; you can save the ship's design and respawn it on the starting island. Control your ship and become the captain. Reach the various uncharted islands to search for hidden treasures.
Race against other players in the journey and fight tactically to destroy their ship. Overall it is a great game to play with friends; you have to build a ship and explore the open ocean for the treasure hunt.
Blox Fruits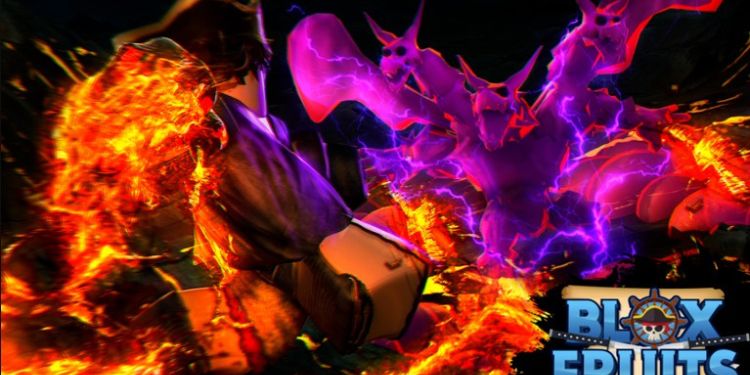 Blox Fruits is an action-packed adventure game. It is about grinding your character and exploring the map. You must customize your character before starting.
You will be teleported to the main island to increase your stats. The aim is to become the strongest character and fight against the other players.
At first, you do not have weapons and fighting abilities. You will accept the training quest from the NPCs and fight against the bandits. Collect the in-game money to buy swords and Blox fruits.
These fruits will be of different types, and buying a powerful one can cost a lot of money. Gain XPs to increase the stats such as blox fruit, gun, sword, defense, and melee.
Explore different islands and travel across three different seas. You will be stopping on the various islands such as underwater, Skyland, pirate, and more to train.
According to the suitable level of the character, these places will help you to grow. Change the respawn setting or else you will be back to the starting point.
Find mysterious treasure boxes and extremely rare items. Unravel the hidden secrets of the world and engage in training yourself. Collect items and Blox fruits to gain power.
Each blox fruit offers different types of abilities. It will help you defeat your enemies easily and gain extra XP if you last hit them with abilities. Similarly, weapons have different power spikes and abilities too.
Boost your character level to unlock different abilities, skills, weapons, equipment, and items. Upgrade your state level to become powerful using blox points.
You can buy fruits from blox fruit shop and weapons from a normal shop. Check your inventory and keep important items to trade with others.
It is adopted and inspired by the famous Japanese anime called One Piece. Like in the anime, you will find many similar characters, abilities, effects, islands, and more.
It is a multiplayer battlefield; you can invite your friends to join on the journey. Manage your health and energy to fight against other players, friends, foes, and enemy bosses.
Adopt Me!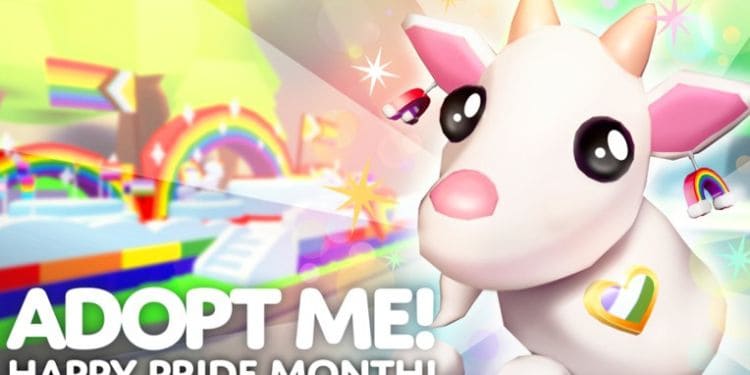 Adopt Me! is a friendly game of taking care of pets and decorating the virtual world. Start your journey as a pet caretaker right after the customization of your character.
First, you have to go to the egg market and buy eggs. You must take the egg to your home and begin the hatching process. Eggs need lots of care, such as feeding, bathing, and more.
After they hatch, you decide to dress them or trade them to acquire other pets. Each pet has there own uniqueness and rareness. They can cost hundreds to thousands of in-game currency.
Collect the experience and increase your level. Buy new eggs to hatch and dress them in cute clothes. As the game progress, you must buy items such as toys, vehicles, food, and house decoration items.
Make new friends and exchange pets. Remember, you will gain profit when you trade pets with rare creatures. Take care of pets of your or friends to earn money. You can log in daily to claim rewards and gifts or stay online to make money.
Explore the different parts of the maps to make new friends and for trading pets. Find cute and beautiful places to visit with your pets. Unlock items, costumes, and new pets. Get a pet trading license and create a collection of pets.
It is a fun game to play with your friends to involve in trading activities. The main aim is to trade pets and obtain legendary pets. You can throw parties in your house to make new friends online.
Major new updates will bring new pets, features, and more.