If you grew up in the 1990s, you remember how playing video games all day with your friends was a way of life. People didn't need fast internet or high-quality graphics to enjoy games back then. Although most of the games of that time have faded away, the games that once ruled the world remains.
Like all the other kids of that generation, I too have played a lot of games growing up. The Worms series was probably the one in which I've spent countless hours playing.
Things to Look for When Choosing a Worm Game
Worms is a popular video game series, developed by Team17. In each game, the players control a small platoon of worms who are battling in bizarre landscapes which can be altered by the use of weapons.
Taking some basic things into consideration while choosing your game might help you to choose the best game from the Worms series. Try considering these points:
Select the game that best fits your budget as some of the games on this list are very expensive.
Decide whether you want to play a 2D or a 3D game.
Choose the game that can run in your platform. Some games might not be available in every platform.
Decide whether you want to play classic or modern games from the series.
Best Worms Games of All Time
In this article, I will share the best Worms games that ever existed. So, get ready to relive your childhood!
Worms Armageddon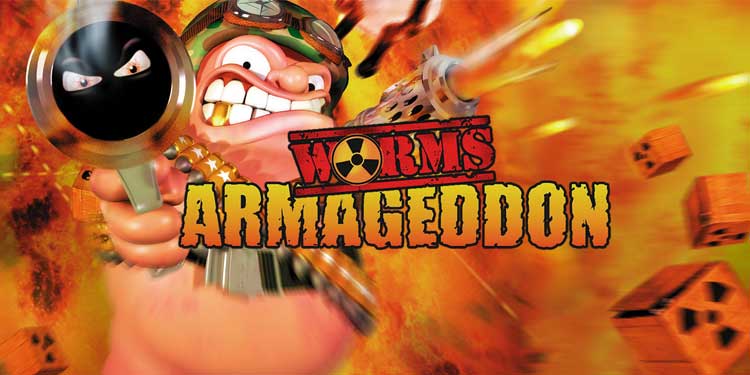 Developer: Team17 digital
Publisher: Team17 digital
Release Date: 31 May, 1999
Platform: MicroSoft Windows, Dreamcast, PlayStation, Game Boy Color, Nintendo 64
Released in 1999, Worms Armageddon is hands down the best game in the whole series. Although it's already been 23 years since its release it still receives periodic updates to this day.
The main objective of the game is to defeat all opposing teams by killing their worms, however, in campaign mode, there are some missions whose objective is to collect specific crates.
A worm can be killed when its health reaches zero. To do so either you need to use your weapons to damage it or knock it off to the water. You can choose your weapon from among the wide range of weapons the game offers including melee, projectiles, and explosives.
The reason I've put this one in the first place is because despite being over a decade old, It hasn't lost a bit of its replay value. The customization in Armageddon is beyond any of its sequels, and the amount of weapons is also at its peak.
Worms Reloaded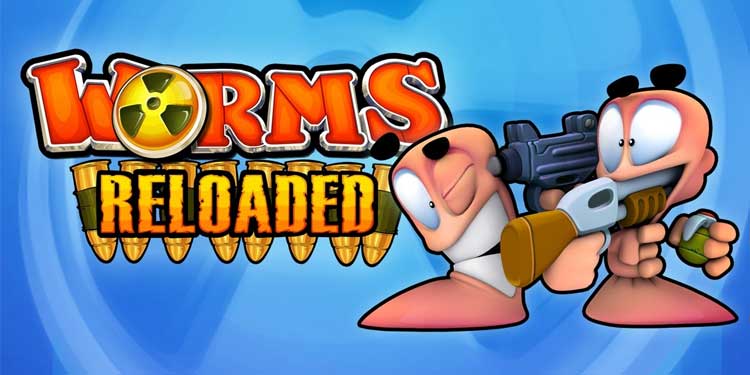 Developer: Team17 digital
Publisher: Team17 digital
Release Date: 26 Aug, 2010
Platform: Microsoft Windows, MacOS X, Linux
First released in 2010, Worms Reloaded is an extended port of Worms 2: Armageddon. With this game, the series returned to its 2D roots due to many negative reviews received by the reviewers on its 3D adaptations.
It was first released on Steam and then later on Humble Store for those who do not want to install steam. The game has a vast array of weapons to choose from and the game feels certainly different from its predecessors.
The worms also have different utilities that they can use to gain upper hand in battle. The graphics are different and unlike in previous versions the worms will react according to their surroundings.
The game offers different modes for the players to choose from such as training, campaign, warzone, etc. Also, the game can be played in both single-player and multiplayer online with friends.
It has great gameplay, maps, graphics, and user-friendliness that easily makes it one of the best games in the entire series.
Worms World Party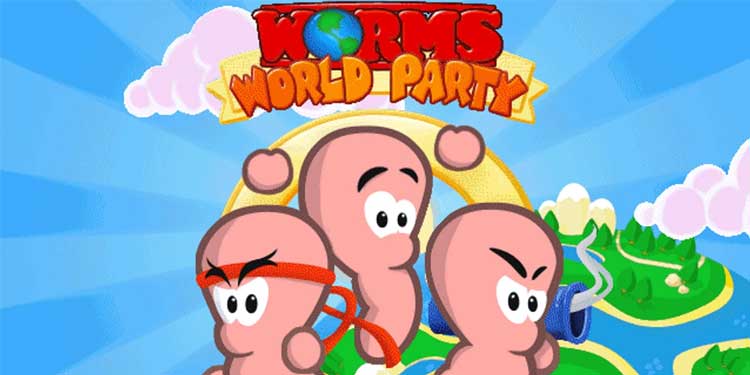 Developer: Team17 digital
Publisher: Team17 digital
Release Date: 6 April 2001
Platform: Microsoft Windows, Dreamcast, Playstation, Game Boy Advance, Windows Mobile
Worms World Party was released in 2001. It was also the last 2D game before the developers decided to shift the game toward the 3D genre.
The objective of the game is the same as all the other versions: to destroy all the opponent's worms to be the last one standing at the end of the game. Before the start of the game, the player can set up many options to make each game different and interesting.
The thing that makes it on this list is that it is almost like Worms Armageddon but it has more weapons and maps which is a good thing.
Worms W.M.D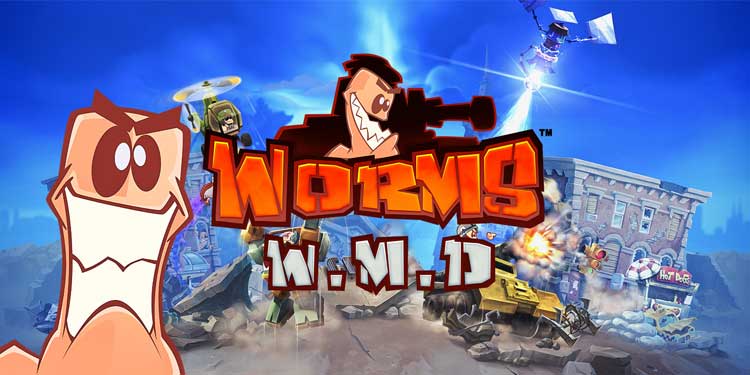 Developer: Team17
Publisher: Team17
Release Date: 23 Aug, 2016
Platform: Microsoft Windows, MacOS, PlayStation 4, Xbox One, Nintendo Switch
Worms W.M.D short for Weapon of Mass Destruction was released in 2016 on major platforms such as Xbox One, PS4, and PC. And on Nintendo Switch in 2017.
This game features all-new Worm designs, hand-drawn landscapes, vehicles, new weapons, and much more. Worms W.M.D features many weapons from previous installments along with many new weapons.
It offers a completely different design and gameplay. It also introduces vehicles and turrets, as well as inside areas. These small additions add a lot of value to the gameplay. Yet it still has the feels of a classic Worms game.
Worms 3D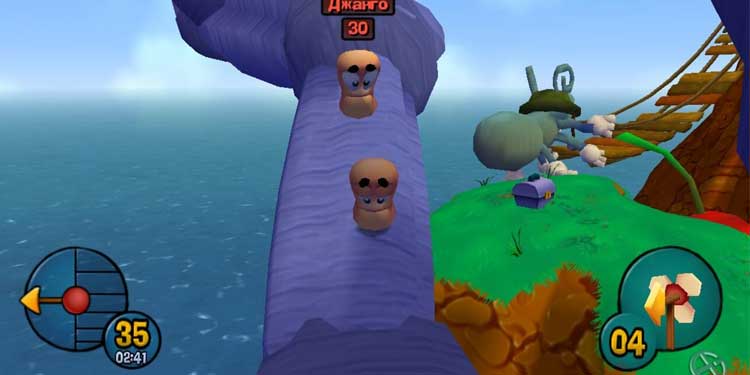 Developer: Team17
Publisher: Sega
Release Date: 14 May 2004
Platform: GameCube, Microsoft Windows, PlayStation 2, Xbox, MacOS X
Worms 3D was the first game to be released in a 3D environment. It features many new weapons including the old ones with some of them having completely different mechanisms to fit into the new 3D terrain.
Worms 3D gives a completely different vibe while playing compared to its previous installments. The game has new and updated terrains with completely destructible landscapes which allow players to think of new ways and strategies to play the game.
The game has both single-player as well as multiplayer features. The best part about this game is that it has an immersive playground which gives players more freedom and possibilities to complete the task.
Worms Ultimate Mayhem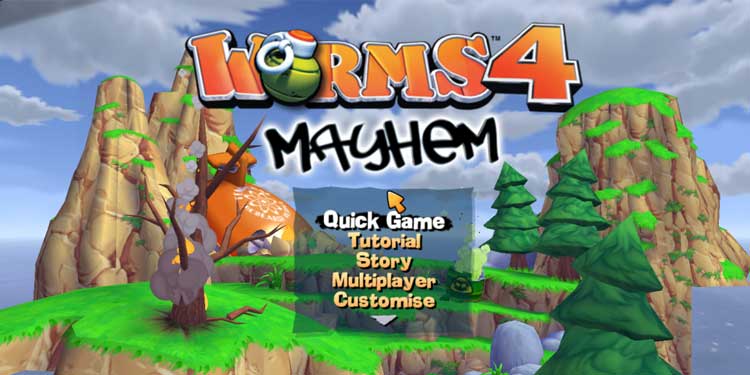 Developer: Team17
Publisher: Team17
Release Date: September 28, 2011
Platform: Microsoft Windows, Xbox 360, PlayStation 3
Worms: Ultimate Mayhem is the fourth installment in the 3D version of the Worms series. It was released in 2011 for PC and in 2012 for Playstation3.
It is the HD remake of Worms 4: Mayhem with some added features such as the ability to save landscapes generated by the game, DLC packs, and achievements.
The game is no different from Mayhem, but it has superior graphics and a 3D environment. It also has better controls than its 2D counterpart. Apart from this, this game also has campaign missions from Worms 3D added in.
It also includes tons of achievements in Steam as well as other platforms. The Weapon Factory has also returned to the game with this installment which gives players the freedom to craft their own weapons with a variety of components.
The game also has DLC which further unlocks new maps in the game.
Worms Revolution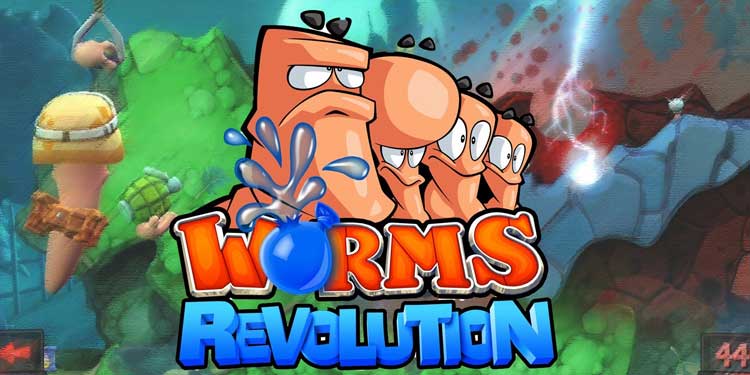 Developer: Team17
Publisher: Team17
Release Date: October 10, 2012
Platform: PlayStation 3, PlayStation Vita, Windows, Xbox 360, OS X
The Worms Revolution was released in 2012 on major platforms like Playstation3, Xbox 360, and Steam. The game introduced many new features and weapons, with the most notable one being the introduction of a brand new engine that renders the game's 2D graphics in 3D.
Unlike most games in the series, it has advanced water physics that generates water pools above the water level. The classes system was introduced with this installment of the game, which enables specific worms to have specific abilities.
It also has a much smoother and more traceable deformation of the battlefield.
Worms Forts: Under Siege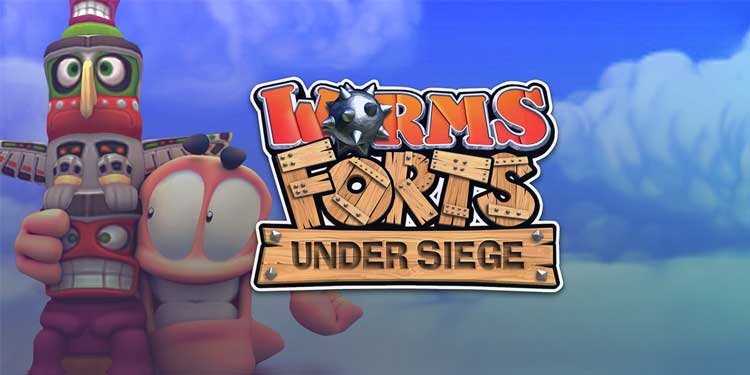 Developer: Team17
Publisher: Sega
Release Date: November 24, 2004
Platform: Microsoft Windows, PlayStation, Xbox
Worms Forts: Under Seige is the second game in the 3D series of Worms. Unlike in other installments of the game, it has a very different gameplay style. Each team starts out on opposite corners of the map. The playing map is also indestructible.
All the teams have a building known as a Stronghold. Teams can set up other buildings that either give them access to stronger weapons or can help them gain upper hand against enemies.
Setting up buildings is very important in this game as many stronger weapons can be unlocked with this. However, it also makes them very vulnerable to enemy attacks as they have relatively low hp.
The thing that sets it apart from other games in the series is that it has many story modes to choose from. And each story mode has a completely different setup and playstyle.
Worms 2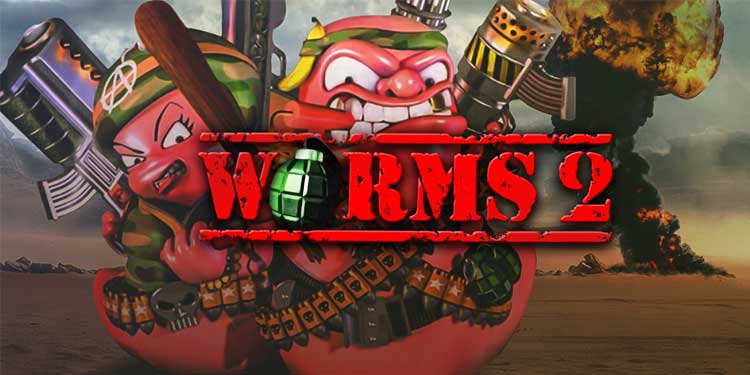 Developer: Team17
Publisher: Team17, MicroProse
Release Date: 13 January 1998
Platform: Microsoft Windows
Worms 2 is the sequel to the original Worms, and all the installments are expansion packs. It has the same game settings and objectives as the Worms, however, it features a completely new graphics system.
It is also the first game in the series to introduce cartoonish graphics. The game offers a very high level of both weapons and options customizations. To tell the truth, it has far more enhanced weapon customization than Worms: Armageddon.
It was also the first game to support multiplayer. In this game, the players can create their own teams and levels. It also allows you to change weapons and gameplay options by using third-party patches.
Worms Clan Wars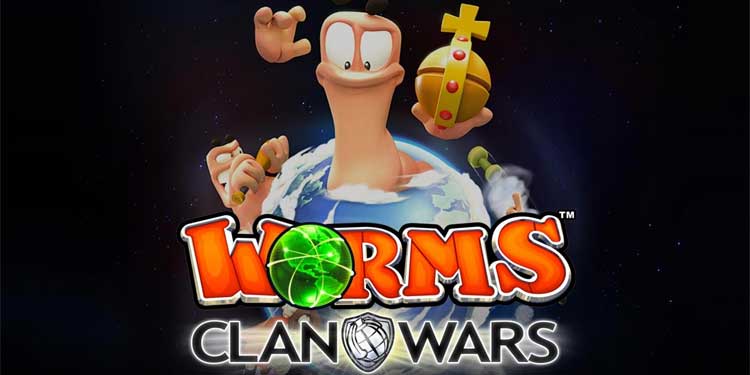 Developer: Team17
Publisher: Team17
Release Date: 15 August 2013
Platform: Windoes, MacOS X, Linux
Worms Clan Wars was released in 2013 for Windows and later on for Mac as well as Linux. This game contains 25 interesting missions for single-player campaigns for players who love missions. These missions can be played in five different environments.
Apart from the campaign mode, you can also play ten Worm Ops missions. You can customize your team flags and emblems and even make your own custom landscapes by integrating your game with Stream Workshop.
The online gameplay has improved a lot with the introduction of WormNET which allows players to create their own chat. WormNET is the game's lobby and chat system.