Stardew Valley is one of the best role-playing farming simulation game, with thousands of players worldwide. Released in 2016, the game lived up to its hype and dominated the farming genre.
However, this is not the only role-playing farming game you have to tailor to. There are several other games like Stardew Valley that offer a similar experience.
Hunting Down Games like Stardew Valley
In Stardew Valley, you inherit land from your late grandfather and are tasked with building your dream farm. Growing crops, vegetables, fruits, fishing, mining, and other countless farming activities in the game give players a wholesome farming experience.
The game offers player to find love, interact and help community, even marry, and live your virtual life.
There are a plethora of quests to choose from. However, there are no hard and fast rules, as seen in other role playing games. You can simply tend to your farm and become immersed in the farming world.
Overall our objective is to hunt similar games designed for games who want a calm and relaxing gaming experience.
Sun Haven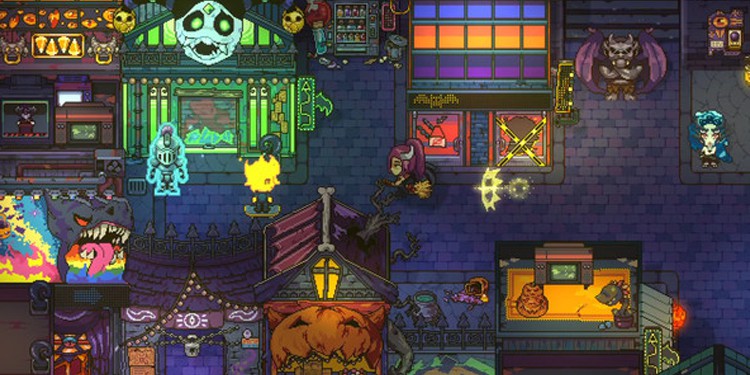 Sun Haven is a farming simulation role-playing game set in a medieval town full of people, land, magic, and even dragons. There are several game character races like humans, elves, angels, and more to choose from according to your preferences.
Just like in Stardew Valley, you can farm if you love farming, fish if fishing is your thing, mine if you love mining, cook if you love cooking, and even pick up a sword if you love slaying some monsters on your journey. All these activities you do on the game make Sun Haven alive and full of happiness.
If you love missions, objectives, and quests then you can simply complete them or just relax and tend the farm. You can interact with people, help them, and be the hero of Sun Haven by your good deeds.
As the game progresses your skills get upgraded and you will get rewarded. You will explore so many new things and resources which will never bore you no matter how much you play.
The magical world of Sun Haven will hook you into several hours of playing without a doubt. If you loved Stardew Valley, then you should definitely check out Sun Haven.
Kynseed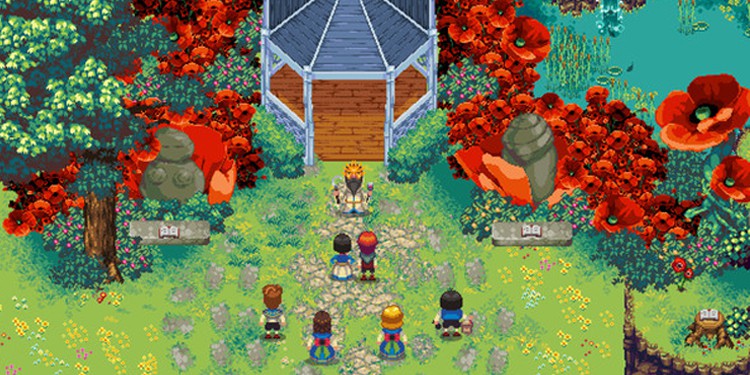 Kynseed is a 2D sandbox farming game full of exciting possibilities. The game sets around in a peculiar world where you have to farm animals and crops, build relationships with other people, sell your crops, and do many more fun activities.
Kynseed is just like Stardew Valley with wholesome farming life experience. There are endless possibilities in the game. You can explore whole new different places full of new things and even worship the god. You can follow your own religion in the game which is pretty quirky right.
You can even fall in love, marry your loves and start a family of your own.
The one unique thing about the game is that the characters in the game age and even die. Even you will die at some point but your farming life won't go wasted. You will continue from your children's shoes. You will create your own farming family legacy in the game. It keeps on going forever.
Kynseed is a simple, calm, and relaxing game just like Stardew Valley. If you are looking for some quirky experiences then you should definitely check out Kynseed.
Plantera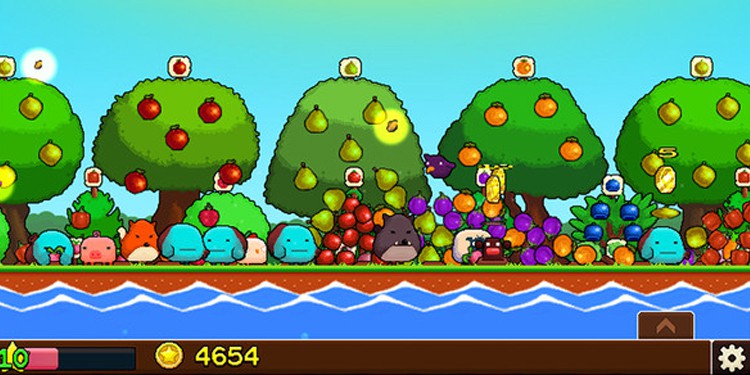 Well, Plantera is a simple clicker farming game. Here, you have to focus on building the barren land into a beautiful garden full of vegetables, fruits, and trees.
You can invest in different crops and trees as much as you want. When you pick up grown plants you will earn money and you will plant more and more. This cycle will continue and your garden will expand really big. This will attract some new helpers and they will help you in tending the garden as well.
You can also invest in animals. And, to protect your garden from harmful animals, you can also buy a guard dog.
This game is really simple. As you go on expanding your garden, it will get more fun to play with. Just like Stardew Valley, this game offers a calm and relaxing experience to players which is why it is definitely worth checking out.
Fantasy Farming: Orange Season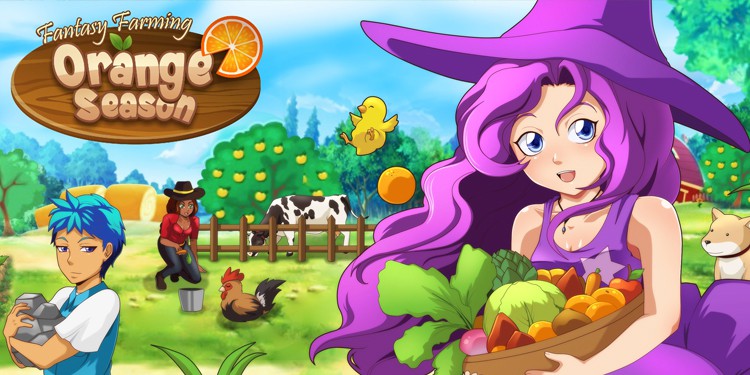 Fantasy Farming: Orange Season is a farming simulation role-playing game that is very similar to Stardew Valley.
In the game, you will play as a character who had dreamed of being a farmer since his early days. You will have a plot of land and then your farming life begins on Orange Town just like that.
You can raise crops, fruits, vegetables, or even raise animals on your farm. The whole farm depends upon how you wish to transform into. If you wish to interact with villagers then you can talk with them or even get farming lessons.
Since the game developer focuses on exploration, you will get opportunities to explore forests, caves, and many other untouched lands.
The gameplay and story plot is very similar to that of Stardew Valley. It is very addictive and engaging to play. You should consider playing this game if you really enjoyed Stardew Valley.
World's Dawn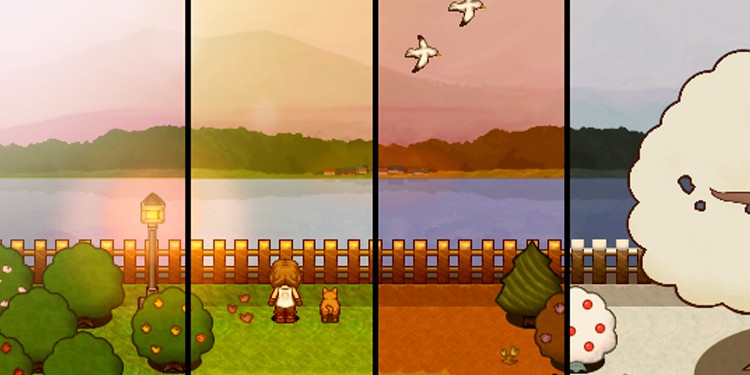 World's Dawn sets around the lifeless Seaside Village. This game is mostly known for its aesthetic visuals and environmental settings.
In this game, you as a farmer can raise crops and animals, interact with villagers, find love and bring back prosperity in the village. You have to adapt according to the four different seasons in the game and each season will need different farming ideas.
Similar to Stardew Valley, you can explore new places, explore love and even marry them. You can create the farmhouse of your dreams and help bring happiness to the village.
You can also participate in in-game festivals, play minigames like football, swimming, and even get huge rewards.
World's Dawn is a really slow-paced but very fun and engaging game to play. The relaxing atmosphere, gameplay, and story plot are similar to Stardew Valley. It is worth checking out if you are a Stardew fanatic.
Harvest Moon Light of Hope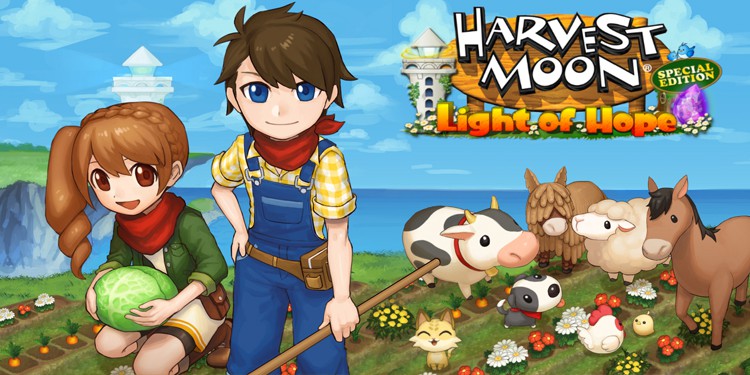 If you are familiar with farming simulation games then you must have heard about Harvest Moon. It is one of the most popular farming simulation games in the industry.
In the game, your new life begins when you are drifted to a deserted small town. There is nothing but hope for the town folks and your ultimate goal of the game is to restore the village and the lighthouse.
Similar to Stardew Valley, you can farm crops and animals, collect resources to rebuild the town, help people and eventually rejuvenate the town to its full form. Also, you can make new friends, find love and even start a family.
There are even festivals in town where you can participate. The game has countless possibilities and there is so much more to explore every day.
Harvest Moon Light of Hope is simple and fun. The gameplay, graphics, and story plot are good enough to hook you for several hours of game time. Without a doubt, you should try this game if you are looking for a similar experience to Stardew Valley.
Farm Together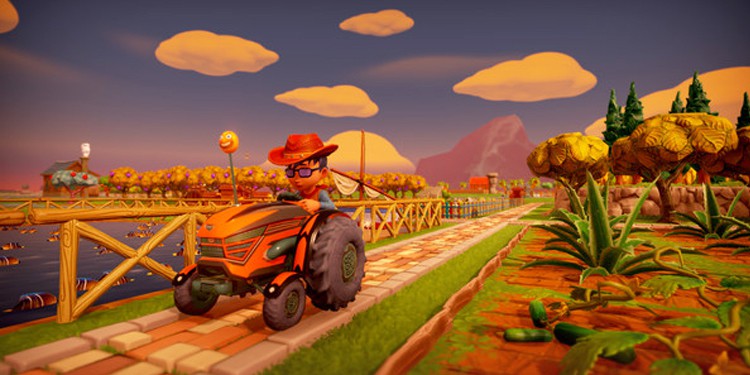 Farm together is all one package game that offers the ultimate multiplayer farming experience to players. With a modern look and feel in the game, you will have great fun playing Farm Together.
In the game, you can entirely build a farm from nothing. It all depends upon you on how you want it to be. You can farm fruits and vegetables, tend livestock, build and design houses, or even invite your friends to help you intending the farm.
You can either continue farming completing and collecting quests or just chill out on the farm. You can hop in your tractor and just take a quick around your farm. If you love pets, then you can also pet dogs or cats depending on your preferences.
Farm Together is just like Stardew Valley but it comes with rich graphics and more features in the game. You will surely enjoy Farm Together and you should definitely check it out.
Graveyard Keeper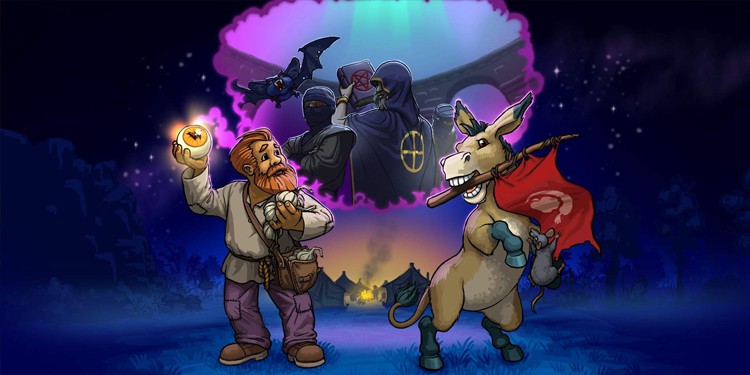 Well, Graveyard Keeper is a similar game to Stardew Valley in terms of gameplay and graphics but very unique in terms of story plot and game style.
Graveyard Keeper is a cemetery management simulation game set in medieval times. In the game, you have to maintain the graveyard, collect resources and expand your graveyard business. Sometimes you may even have to ward off zombies as well.
The keepers of the graveyard will have to face ethical dilemmas time and again and you have to be very careful of your decisions. Your decisions on the game will determine what comes next. You can also trade dead body parts and invest in the expansion of your business.
And, you can also explore mysterious dungeons, caves and collect new resources for your inventory. You may even find some ingredients that can be highly useful in the future.
It sure sounds contrasting to Stardew Valley but the overall mechanism of these two games is very similar. The game is very fun and addictive and you should definitely put it on your cart.
Littlewood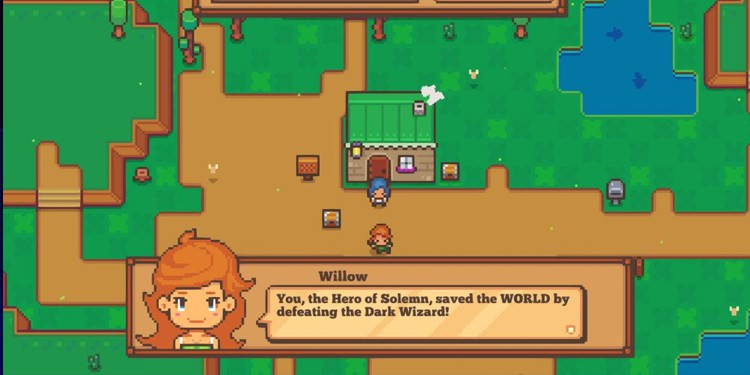 Littlewood is simply a calm and relaxing role-playing farming simulation game that is quite similar to Stardew Valley. The overall mechanism, gameplay, and graphics will give you the same experience as you got in Stardew Valley.
The game revolves around you where you have the responsibility to build and revitalize the town after the defeat of the Dark Wizard. In that process, you can do farming, fishing, mining, crafting, and many more kinds of stuff to bring back life in the town.
You can explore the different new places collecting resources for your inventory. Your inventory is consequential in building the town.
Just like in Stardew Valley, you can interact with villagers, ask for help or help them, and fulfill their requests. You can make friends and have fun with them as well. Together you can build as much as you want but you do have to worry about stamina.
Overall, Littlewood is a relaxing casual game full of chores. The colors of the game are vibrant and obviously, the game is very beautiful to play.
Animal Crossing: New Horizons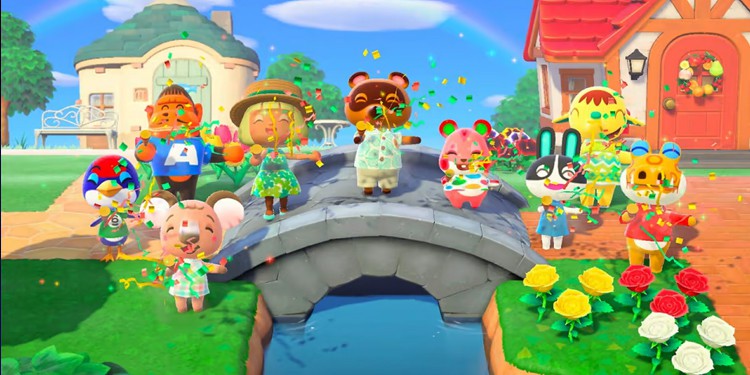 Animal Crossing New Horizons is a perfect game if you want to have a relaxing and peaceful gaming experience.
In the game, you are on a deserted island and it is up to you how you can grow your island. And, the best thing about the island is that it is completely customizable.
You can be a collector collecting different species and materials or be a farmer farming crop, or a builder building houses, or even a designer where you can completely decorate the entire island with your creativity.
There is no limitation. Also, if you love flowers and plants, then you can grow flowers of a wide variety as well.
As your island grows, so will your wealth. You can buy different new equipment to make your island life much more peaceful and easier.
One thing very unique about the game is that the game weather and time match with the real-life outside the game. If it is a night in real life then it will be night in the game as well. Yeah, this is pretty cool, right?
Animal Horizon is really an adorable game. The beautiful characters, elements, and the spectacular island will surely make you fall in love with the game. You should really consider playing Animal Horizon if you loved Stardew Valley.