Looking for the best loadout of M16? Look no more because I have assembled the best attachments and perks to take you up the rank and let you stay there. But first, let's talk about M16 and what weapon of choice you get if you are in for the thrill.
M16 is a burst assault rifle that is precise and extremely deadly for mid-range engagement. Although you can also use M16 in long and close-range combat, it's more like a risk factor in close-quarter combat, whereas for long range, you need to gear up with the best loadout to go for the kill. 
Whether you play close quarter aggressive or burst enemies from a distance, having the best loadout will accurately increase your success rate of landing bullets, and that's what M16 is best known for. So let's buff this badass AR with the right attachments to make it even more powerful.
Best M16 Loadout in COD Warzone
Switching to a new weapon can take time to get comfortable, so take time, practice more, and the result will start to show once you get the hang of it. So without much further ado, here are the best M16 loadouts in COD Warzone.
Class Setup
COD Warzone allows a lot of attachment for the class setup on the M16. You can build an M16 to make the ultimate weapon, scoring many kills. The only assault rifle that can take down any enemy with a single burst. The gun recoil control also allows players to land precise hits given the right attachments.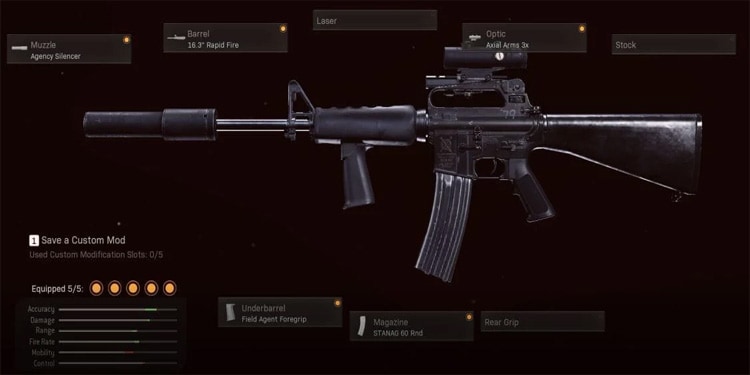 Let's get down to class setup and assemble M16 attachments for best performance.
For Long Range Battle
Muzzle: Agency Silencer
Barrel: 20.5″ Task Force
UnderBarrel: Field Agent Foregrip
Magazine: Salvo 60 Rnd Fast Mag
Optic: Axial Arms 3X
We have Agency Silencer at the muzzle for silent shooting and not giving away your position to the enemy. Plus, it has greater vertical recoil control for steady burst, bullet velocity for faster bullet travel, making it easy to land bullets on moving enemies, and effective damage range.
Sure it has a decrease in ADS speed and aim stability, but if you are camping from far, those demerits can be toned down to none by going prone.
Having a 20.5″ Task Force in your M16 barrel increases fire damage, effective damage range, and bullet velocity. The 20.5″ Task Force is made for a long-range sniper shot, but this attachment is also superb for burst AR weapons such as the M16.
Due to its burst AR capabilities, M16 is considered to be the best with recoil control. Attaching Field Agent Foregrip for its Underbarrel increases vertical as well as horizontal recoil control, giving the player maximum stability while gunning down enemies.
When it comes to taking down an enemy team, Salvo 50 Rnd Fast Mag is the best choice for the long-range kill. This Magazine not only has fifty rounds but quick reloads to take down the opponent swiftly. Axial Arms 3X is an American scope with 3.0X magnification.
Features a mil-dot crosshair for advanced targeting at extended ranges. It's an all-around scope that stays in the mid-range, allowing both close and long-range combat. With M16, Axial Arms 3x becomes steady with less recoil.
For Mid Range Battle
Muzzle: Agency Silencer
Barrel: 16.3″ Titanium
UnderBarrel: Field Agent Foregrip
Magazine: STANAG 60Rnd
Optic: vision tech 2X
Of course Agency Silencer is a perfect choice because its advantages overshadow its flaws. An increase in bullet velocity plays a vital role in landing the precise aim on the opponent's head and shoulders. Buffing up with effective damage range, and we have the perfect muzzle for M16 to date.
For more accuracy, Field Agent Foregrip is a go-to option as it negates vertical and horizontal recoil, as I have mentioned above. Yes, it does work effectively in both long and mid-range, but Mid-range battle is where you can feel Field Agent really working and saving your life.
You can either choose 45Rnd mag or STANAG 60Rnd for Magazine. There is no wrong answer, and it all depends on player preference. However, if you can work your finger fast to fire and burst rapidly, then I would suggest you go 60Rnd.
You recommend using vision tech 2X for mid-range battle as it has better clarity on the enemy.
With the increased fire rate and bonus velocity boost, a 16.3″ Titanium barrel can absolutely shred an enemy in mid-range battle. Although it has a negative effective damage range, it is not much against the advantage we get from the rise in rapid-fire rate.
Primary Weapons
M16 falls short in close-range combat, so pairing primary weapons with close-range guns such as MP5 or Mac 10 is the best choice for balancing short and long encounters. Switching between primary and secondary in required situations can result in deadly combinations.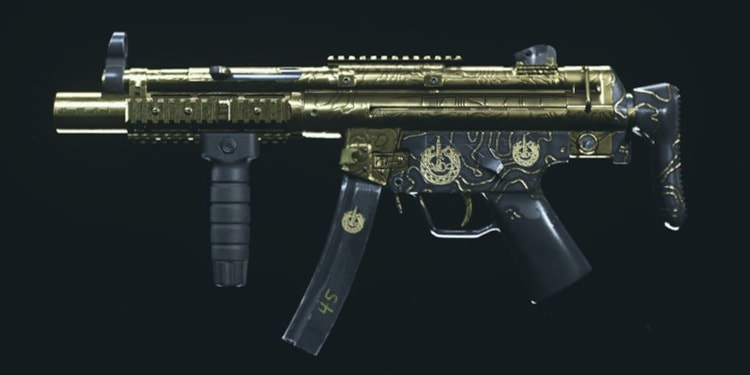 If you have another primary weapon that you want to use along with M16, then you can always use Overkill perks to carry two primary weapons instead of one. Your secondary weapon, sloth, will now be available for your primary weapon once you switch your Perk 2 to Overkill.
Perks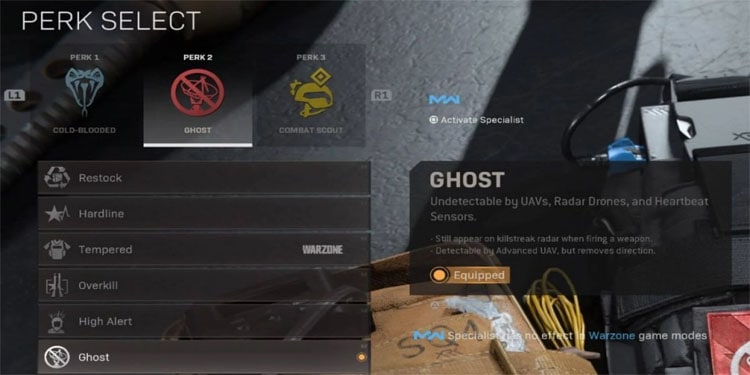 Perks are a personal preference for players but make sure all three perks work toward the same purpose.
If you are a super aggressive player who likes to surprise enemies with M16, then combinations of perks such as Double Time, Restock, and Amped can complement one another, giving you the highest efficiency in close range as well as in mid-range combat. Here's what each perk has to offer you:
Double Time: Double the duration of Tactical Sprint. Increase crouch movement speed by 30%. It makes your movement faster, especially if you like to crouch and walk everywhere.
Restock: I believe this perk is essential if you are playing solo. Restock recharges all of the equipment over 25 seconds in multiplayer and 50 seconds in Warzone mode. Restock can only refill lethal and tactical in a given amount of time. 
Amped: Amped Perks allows players to swap weapons faster and use a faster rocket launcher speed reload. It also speeds up the equipment used, such as plates and stems.
However, you can use Combat Scout, allowing you and your team to view enemy movement visibility behind walls for a brief period of time.
For more cautious players, use Cold Blooded, High Alert, and Tracker Perks. These perks are most effective if you are in mid-range to long-range combat. The best defensive perks that sharpen your sight and hearing sense. Here's what each perk offer you:
Cold-Blooded: This perk helps you get undetectable by AI targeting systems and thermal optics. Enemies will have a hard time detecting your exact location, allowing you to encounter them by surprise. 
High Alert: A real defensive perk that will alert you if you are in enemy sight. Your vision pulses orange at the edge of the screen when enemies ADS at you with or without scope. You can also hear footsteps from enemies using Dead Silence. One of the best perks is giving you the best of both worlds.
Tracker: Tracker perk helps track the recent movement of enemies by leaving footprints behind. This allows you to play more tactically by flanking or attacking the enemy by surprise. 
Switching Combat Scout with Tracker is also a really good idea while playing with a team. Since perk 3 is a unique build adapting to the players, you can use different perks for different playstyles to see what works best.  
Lethals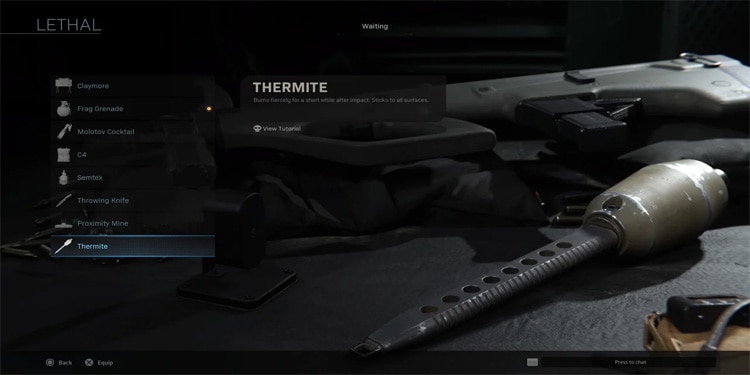 Lethals are all the weapons and explosives that you can use tactfully. They are all balanced for a specific use, and choosing lethal depends on your playstyle. If you want to play relatively slow and take down enemies using tactics, then Proximity Mine or Claymore can be your best option.
Whereas for aggressive players who want to blow up enemies quickly, Semtex is the best option as it sticks to any surface before blowing up. Or you can use a throwing knife for leather if you are brave enough. 
Tactical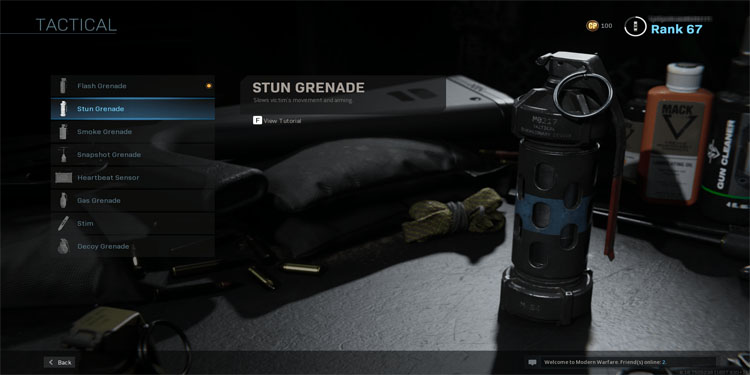 You cannot miss out on STIM if you have Restock in your perks. However, STIM might not be an effective tactic if you are playing it slowly. I would recommend Heartbeat Sensor for slow players who want to scout and kill opponents, but I would not consider relying too much on Heartbeat Sensor.
FAQs
Can We Use the M16 as a Secondary Weapon?
You can use primary weapons such as M16 in secondary sloth with the Overkill perk. However, you cannot use the same weapon in both primary and secondary weapon sloth. 
Does the M16 Have Full Auto in Warzone?
Unfortunately, M16 does not have full auto in COD Warzone, but you can simulate the full auto feel if you have the precise finger to work with the trigger.
How Many Bullets Does the M16 Fire in a Single Burst?
The M16 fires the three-round bullet in a single burst.