Poptropica is an old but still very popular online game with millions of players exploring the virtual world today as well. You can choose your avatar and embark on an adventurous journey in an ever evolving island.
There are puzzles, mini-games, and quests which are fun and addictive to make your journey really entertaining.
Poptropica is a really easy to play game but also gives you a moment of relaxation as you explore the beautiful virtual world. You can meet new people, play with them and learn different new things.
However, there are several other games just like Poptropica, you can play if you wish to take a break from it. After several hours of exploration, you might feel the urge to try some new but similar experience giving games.
So without further let's take a quick walk through our list of best games like Poptropica.
Best Games Like Poptropica
Animal Jam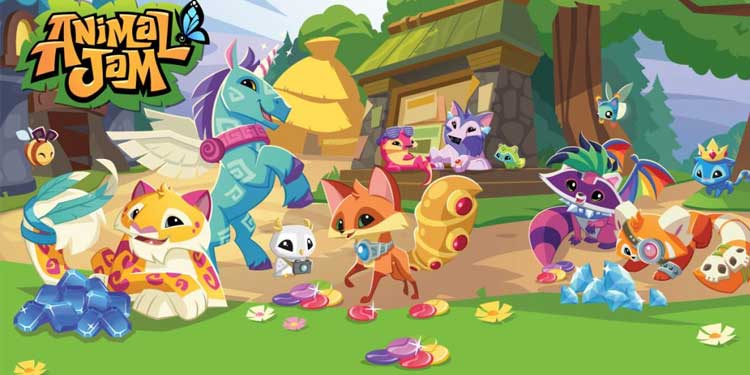 Animal Jam is the best alternative if you love playing Poptropica. The virtual world of Animal Jam is set in a land of Jamma where you can take the avatar of your favorite animal and explore.
But that's not all. You can adopt pets, play games, talk with your friends, collect rewards and gifts from your friends. You can completely customize your animal with your own choice of apparel and accessories as well.
You can earn gems playing mini-games and use them to buy goodies for your animal. Just like Poptropica you can interact with other players whilst exploring on your own.
Supported by National Geographic, Animal Farm is educational and players will learn so much more about plants, animals, environment but in a fun way.
The gameplay and storyline are very engaging which won't bore you at all. You should definitely check Animal Jam if you are really looking for similar games like Poptropica.
Habbo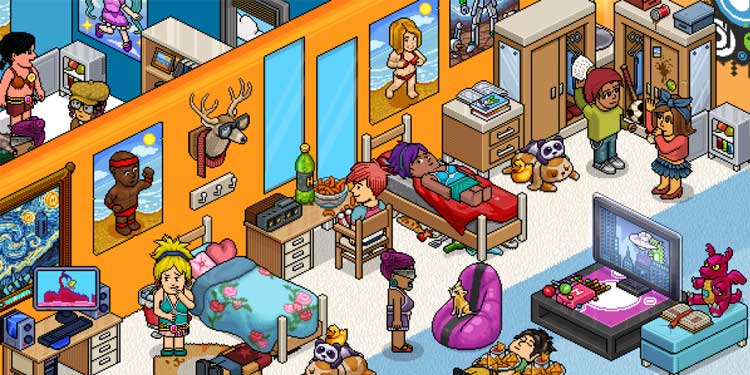 Habbo is a multiplayer online game where you can create your own avatar, be whatever you want, and hop in a pixelated community full of other players.
If you love interacting then, Habbo allows you to chat with your friends or meet new people. You can also express your creativity by competing in different in-game creative competitions.
There are weekly fun competitions for you to participate in to express your creative juices as well.
If you just want to hang out you can but if you need some adventure, then there are quests to pursue just like on Poptropica. Habbo is wild, fun, and engaging enough to hook you into playing.
It can be a great choice for you to play if you are looking for similar games like Poptropica.
Elsworld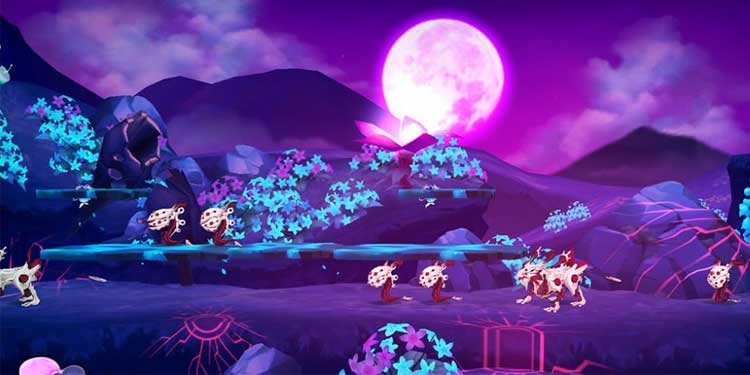 Elsworld is a popular online multiplayer role-playing game. It is pretty unique and if you are a comic fanatic then this game is perfect for you.
Elsworld lets you play in a moving comic book virtual world. You can create your own character and watch them become a battle legend as the game progresses. Just like Poptropica, there are hundreds of quests for you to complete as well.
The best thing about elsworld is that it is an action-adventure game that allows players to beat enemies with the weapon of their choice. However, the action in the game is not bloody and violent, but very friendly and playful visuals.
You can play solo or even play with your friends in a co-op mode as well. You can even meet new players and connect with them.
If Poptropica is something you love but want to put a hold on them for a while, then Elsworld can be a great alternative.
Wizard 101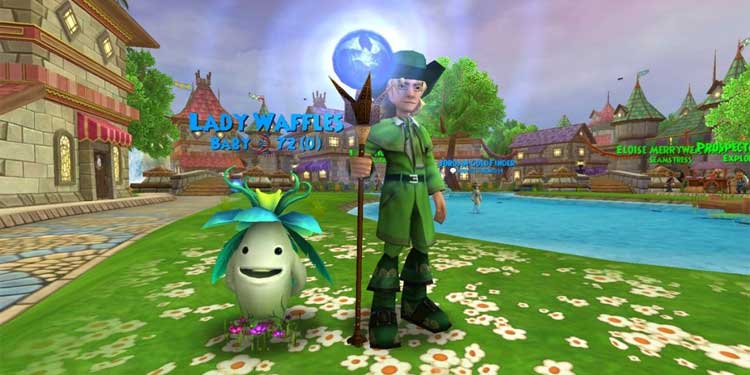 Wizard 101 is a fantasy multiplayer online role-playing game that allows players to choose a wizard student at a wizard school and save the wizard city from the evil wizard.
As the game progresses, you can learn different wizards and magic spells from seven different schools of magic. The game offers several opportunities for you to use your magical spells as you explore the game.
There are several quests, challenges and so many rewards to pursue in the game. As you complete them, your wizardry skills get upgraded as well.
You can battle with your friend, customize and design your house and even train your pets to become powerful amongst others.
Even though the game story is different from that of Poptropica, you can get a similar experience in terms of overall game mechanics.
Fishao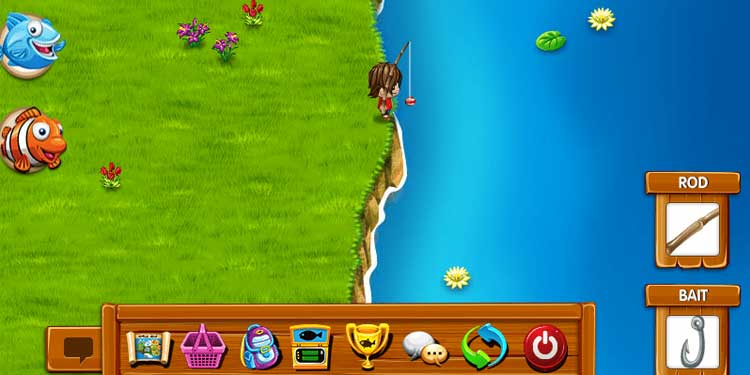 Fishao is all about fish. You can create your own character, chat with new people, breed fishes, and yeah, you can catch different kinds of fish as much as you want.
As you explore, you can unlock new oceans, rivers, and other water areas. Just control your character and try and catch fish. Each fishing spot is unique to one another and every time the fishing experience gets different.
Just like Poptropica, there are quests and competition in the game for you to pursue as well.
Well, Fishao is simple and fun. We can assure you that you can get a wonderful gaming experience as Poptropica.
Dragon Pals
Dragon pals is an adventure multiplayer game just like Poptropica.
In the game you can create and customize your dragon and embark on an adventurous journey in the beautiful world of monsters and other fascinating mythical lands.
There are a wide range of puzzles, quests and different quirky events in the game which are very fun to pursue.
You and your adorable dragon can either embark together or even team up with your friend. The game has visually pleasing graphics but the locations and gameplay of the game are even better.
You should definitely consider playing Dragon Pals if you want a similar yet better experience to that of Poptropica.
Bin Weevils Rewritten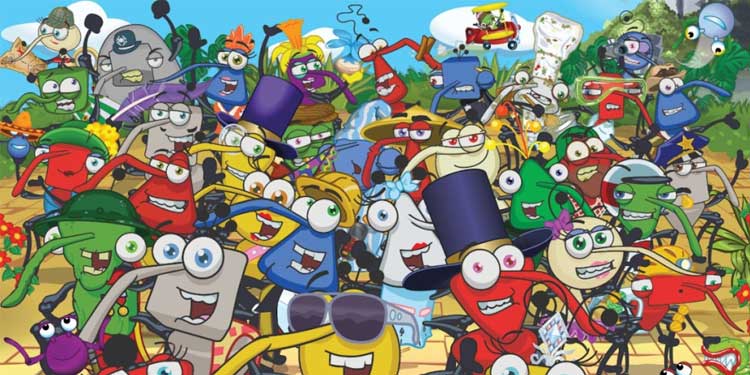 Bin Weevils Rewritten is another great alternative to Poptropica. The game takes place in the world of Bin where you can create and control your own ant-like insects called Weevils and explore.
You can build your own bin nest out of the available resources in the game.There is also an opportunity for you to harvest seeds, play mini-games, and participate in different contests as well.
There are countless possibilities and opportunities for you to explore, meet and make new Weevils friends. Bin Weevils has similar game mechanics to that of Poptropica.
The storyline and gameplay of Bin Weevils is very fun and interactive which doesn't bore you for a second which is why you should definitely put this game under your radar.
Club Coee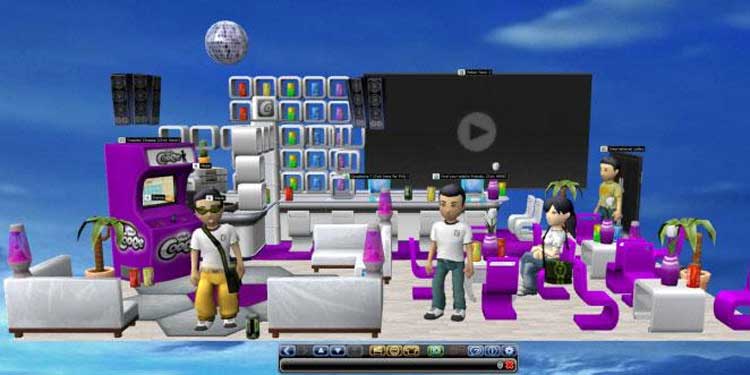 Club Coee is a virtual community based multiplayer game where you can create your own avatar and explore with other Coees in a 3D club.
Club Coee is a wonderful virtual place for you to beat your boredom. You can meet new people, hangout and party with your friends in a 3D club. You can dress up your character in the way you want to.
There are several choices of outfits for you to choose from. You can groove some dance moves or even be a DJ to rage the party on fire.
You can really immerse yourself into the social adventure with so many people with some wild activities to do. It is fun, chill and addictive which is why it is worth checking out.
Toontown Rewritten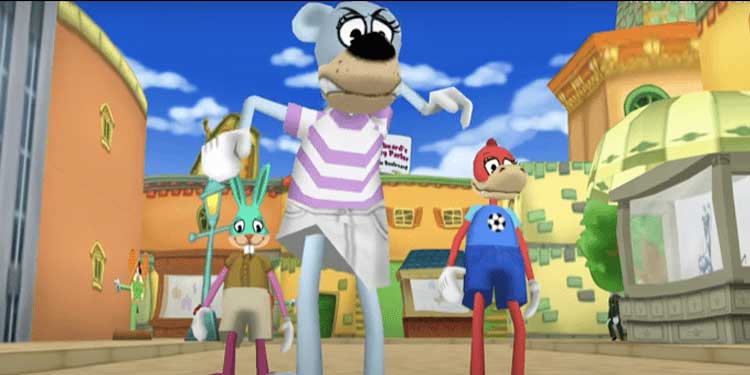 Toontown is another alternative for poptropica fanatics because of its fun gameplay and story plot. Toontown is playable for kids and even for older people.
You can create your own animated toon character and explore the ever-evolving Toontown. The game characters are so adorable that you don't want to stop hanging out with them.
Your main job as a Toontown is to work together with other toons and prevent the robotic corporate evils " Cogs" from destroying your town.
There are quests and challenges in the game that are very fun and relaxing to play. You should definitely check this game out and we are quite sure that you will get a similar experience.
Neopets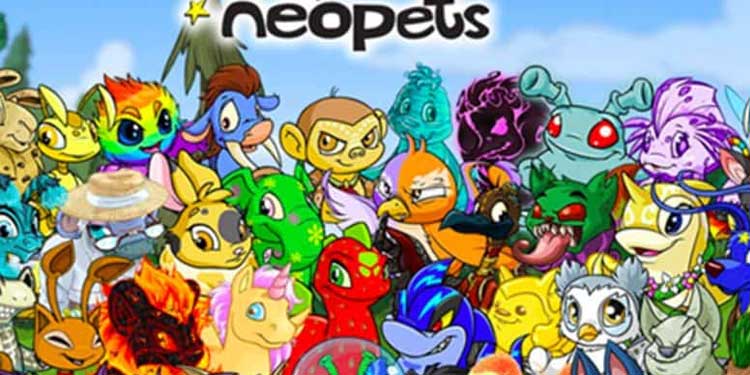 If you are the one who adores taking care of pets and grooming them, then Neopets is the one for you. But that's not all about it.
Just like Poptropica, you can explore and pursue different quests. As a Neopian, you can explore mystical fairy kingdoms and battle your Neopets with other Neopets. It sounds fun, right?
You can even play with your friends or even meet new people in the virtual community of Neopets.
Yeah, Neopets is a fun game. From grooming your pets to battling them with other pets, Neopets is all fun. This game should definitely be under your radar.
Star Stable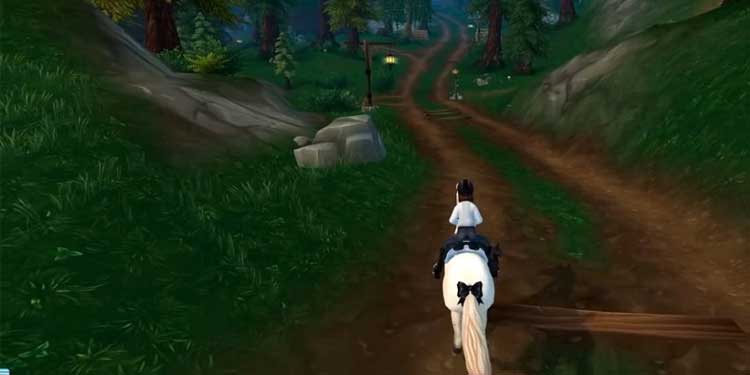 Star Stable is another good alternative for poptropica. It is all about taking care of your pet horse, exploring, and completing side quests with your horse. But, wait there's more.
Star Stable has a great story plot as well. The villain Gornik is eyeing Jorvik city and you have to lead the brave soul sisters to protect the city. Your pet horse is key to the game and it is your duty how you can leverage it.
This game is simple yet calm and relaxing, full of adventurous rides just like Poptropica. You should seriously consider playing this game.
Moshi Monsters Rewritten
Moshi Monsters Rewritten is a game where you have to take your Moshi monsters into an adventurous ride full of quests, challenges, puzzles, and mini-games.
The game is a mix of both adventure fun as well as educational activities for children as well teenagers.
You can customize your cute moshlings as well. You can purchase items and accessories for your Moshi monsters by Rox, the game currency. Rox can be earned by solving quests and puzzles of the game.
The puzzles get tougher as the level increases and it really teases the brain of players.
Moshi Monsters is a child friendly, relaxing and a simple game which Poptropica players should definitely try and play.
Magic and Mythies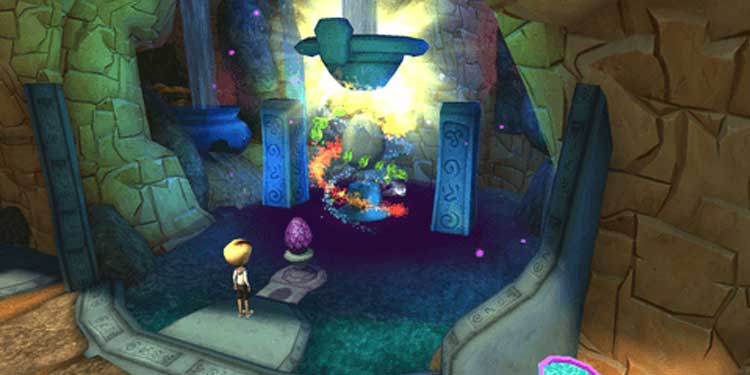 As the name suggests, Magic and Mythies is really about magics and, mythical world but there's more in this game.You play as a mage whose duty is to protect the tree of wisdom and the land of terria.
You have to defend darkness from prevailing in the magical land. To do that, you can cast special magical spells and other magical powers as well. And, of course, there are several fun quests and activities for you to complete as well.
As you complete different quest and tasks, you will become more powerful than before. You can even race with other mages in the game.
Just like poptropica it is an adventurous game full of possibilities. Magic and Mythies is the game you should consider playing if you loved Poptropica.
Islet Online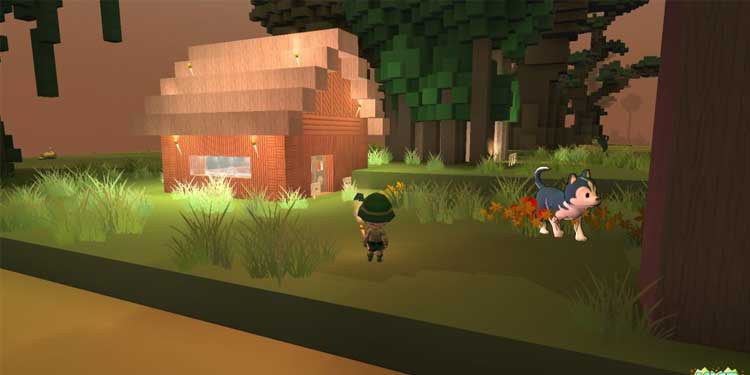 Islet online is a sandbox multiplayer online game where you can create your character and take your character on an adventurous journey.
Islet Online allows players to craft anything they can out of the resources available in the environment and everything you build will be consequential in the game.
As you go on exploration there are animals and creatures in the game that can affect your journey, so you have to be vigilant of what is around you.The whole ecosystem depends you in your actions.
So you should carefully take your actions. You can even meet new people with whom you can help each other as well.
Just like Poptropica this game allows you to explore and relax in your own world. You should really try and play this game if you love playing poptropica.
MoviestarPlanet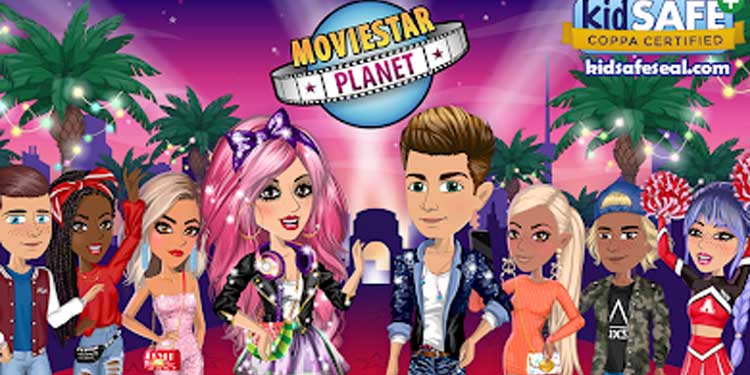 If you ever wish to have stardom, then this game is for you. Moviestar planet allows players to make their own movie star and live life in stardom. There is everything a celebrity can have. Dress, arts, fame, and so on.
This game is really immersive in nature. It gives you the feel of being a moviestar and feel like you have a real fame. Also, you can meet and chat with other movie stars in the game.
There are different competitions in the game where you can participate and level up your moviestar. It is a fun and immersive game which you should seriously consider playing.