Do you want to hack rather than shoot? You have some options, but they are quite limited in Fortnite Chapter 4 Season Two.
The only weapon available in the Battle Royale island is the Kinetic Blade. Luckily, the Kinetic Blade is one of the best melee weapons Epic Games has ever introduced in Fortnite's main game mode.
Other melee weapons are available in player-created game modes. However, the games modes Epic Games created (such as the Battle Royale or Team Rumble) only feature the Kinetic Blade.
The Best Melee Weapon in Fortnite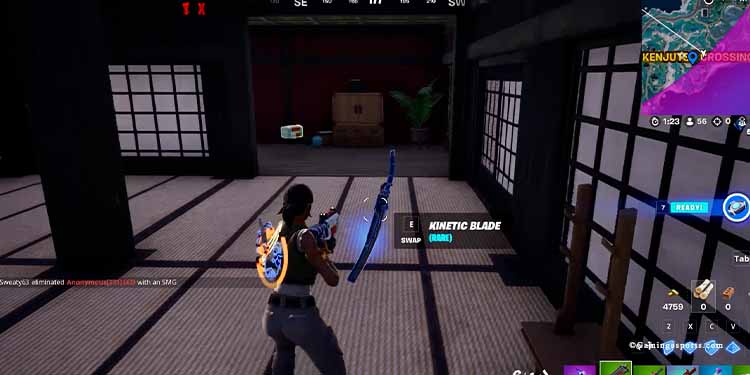 The Kinetic Blade is an Epic or Rare level weapon. It's fast, has a special dash ability, and is easy to find.
First, here're its stats:
Damage per second: 60 (Rare) / 70 (Epic)
Damage to Structure: 400 (Dash), 75 (regular attack – slash) / 150 (Jump Slash)
Magazine Size: 2 (Rare) / 3 (Epic)
Special Bonus: Landing a hit to enemies with the Kinetic Blade knocks back and stuns enemies. I would say it's a bit OP!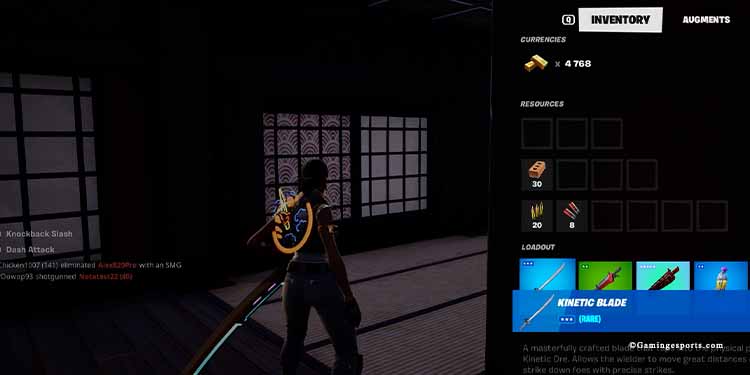 The weapon features a regular attack on your attack button (left-click on PC). It's a quick slash. Additionally, you can jump and slash for extra damage.
Finally, you can press and hold the aim button (right-click on PC) to aim and perform the Dash. The Dash launches your character forward for a powerful attack. You can also use it as a traversal move.
Kinetic Blades have two or three Dash charges. Every time you use one, the blade will take some time to recharge it. It means you can use two or three Dashes in a row before waiting for a recharge.
Finding the Kinetic Blade
The Kinetic Blade is a rare loot that can spawn anywhere on the map. It can appear on regular or high-level chests or by claiming Capture Points.
It can also spawn on Vaults, or you can loot it from other players.
The sure way to find it is by going to Kenjutsu Crossing. The location is on the southeast portion of the map.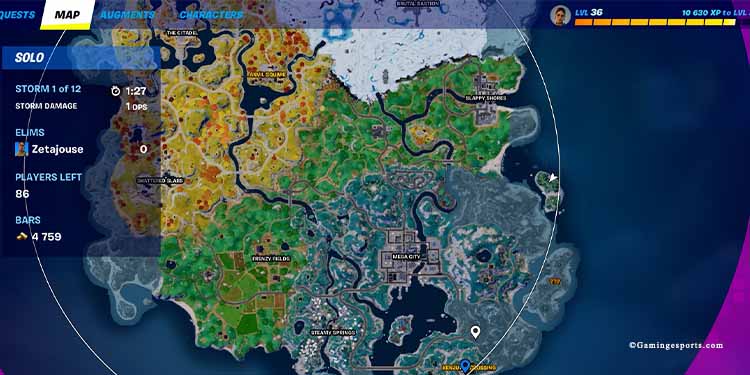 Because it's at the edges, you should land on the Point of Interest and loot the sword on the lower level.
Another place to find it easily is in Steamy Springs. These are also Japanese-themed houses, so the Kinetic Blade is more common on the location's chests.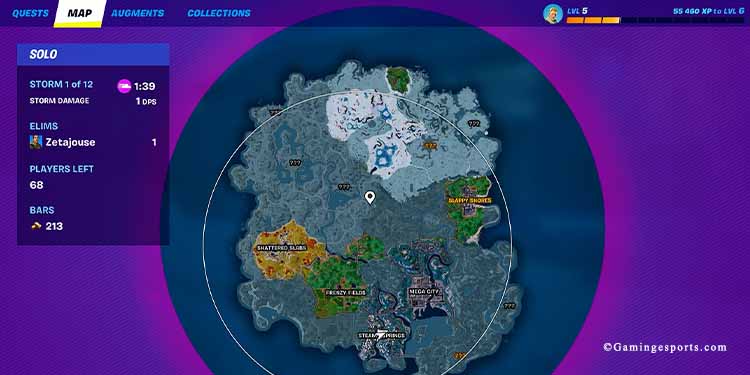 Using the Kinetic Blade
The Kinetic Blade offers fast-paced melee action. The idea is to use the Dash ability to get to your enemy's face and then attack with the regular slash.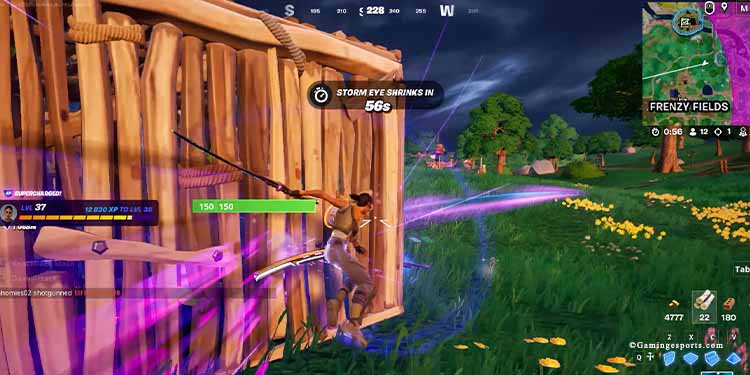 A bit of a warning—the Kinetic Blade is so fast that it can be difficult to control. Think through each action, and slide (run + crouch) often to get into position.
In other words, don't attack if the enemy is not directly in front of you. But aside from using the Dash to close distances, you can also use it to escape. See, you can aim the Dash at your enemy, but you can also aim it at any part of your interface.
Lastly, a single blade hit will knock back and stun the enemy, so you'll get a chance to keep hacking before the player even notices you. Similarly, pressing the attack button a single time equals two slashes.
Here's a video showcasing the Kinetic Blade:
Other Melee Weapons in Fortnite
Let's remember the weapons that are no longer available in Fortnite's current build. Some of these might make a comeback: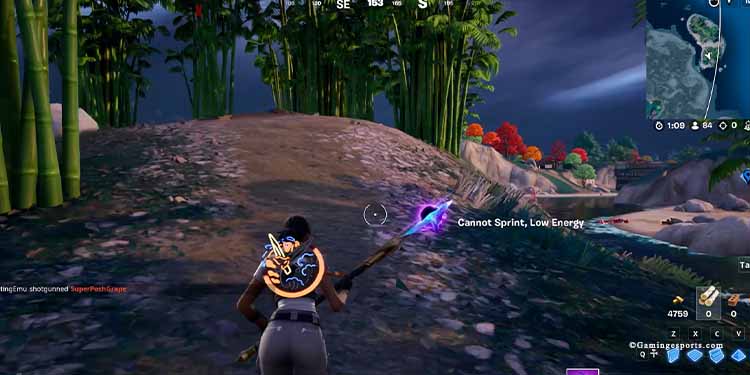 Amban Sniper Rifle: It was a sniper with a melee attack. Other weapons on Fortnite don't have a melee attack.
Darth Vader's Lightsaber: It was a Mythic weapon you could throw. Additionally, it dealt massive damage on slash, and it was able to block enemy attacks.
Infinity Blade: This was a Mythic-level sword with high damage and an HP boost.
Kingsman: It was an umbrella you could use to block damage, deal damage, and use as a glider.
Lightsaber: It was a Mythic weapon that could block and attack.
Sideways Sythe:

The scythe had a leap, a dash, and a swing attack.

Shockwave Hammer: You could use the hammer to hit the ground and jump (or avoid fall damage). Players used it mainly as a traversal tool, but its damage was very high and could stun enemies.
Wolverine's Claws: It was also a superpower that gave players a melee swipíng attack plus a mid-air dash. The power could hurt structures as well.
Pickaxe: Used to harvest materials. Deals low damage to enemy players.
Sideways Scythe: Weapon with a leap, swing, and dash attack.
She-Hulk's Fists: It was a Mythic Power that allowed you to punch your enemies and build combos. The combos dealt more damage per hit. Additionally, it had a slam and a double jump.
Wolverine's Claws: Superpower that allows the player to melee opponents and structures with single repeated swipes and dash forward mid-air.
Pickaxe: Using it as a weapon, you can deal 20 damage per hit. Only use it at the initial stages of a fight and if you don't have weapons or ammo!