Gathering resources for your homestead can be tedious if you don't know where to look. Straw is one of the resources that doesn't fall in this spectrum.
Rather, straw is a common miscellaneous item that you can buy from shopkeepers at any general goods store.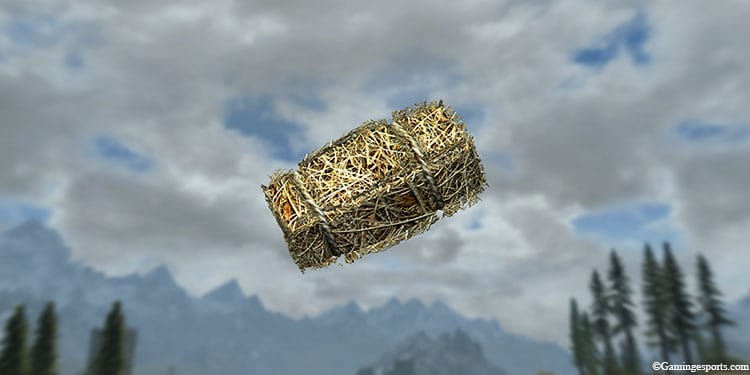 If you're lucky enough to encounter the traveling Khajit caravans, you can buy straws from them as well. You'll find the straw under the miscellaneous item category. Let's discuss.
Note: If you're unable to find straws in the merchant's inventory, you'll need to wait a couple of in-game days to refresh their inventory.
Riverwood Traders in Riverwood
Riverwood is the more beginner-friendly location in the game and you've already visited it on your first playthrough. Here, you can buy straws from Lucan Varelius at the Riverwood Trader shop.
Fast travel to Riverwood.
Enter the second building to your right.
Belethor's Goods in Whiterun
You'll have to visit Belethor's General Goods and talk with Belethor to buy straws. Head to the marketplace and enter the far-right building.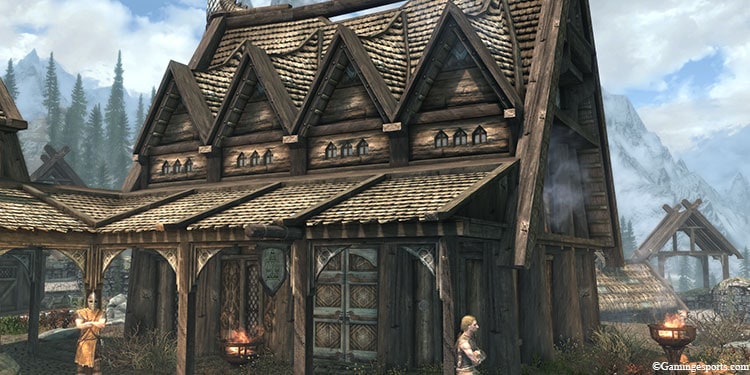 Gray Pine Goods in Falkreath
The Falkreath Stronghold is located on the southern side of Skyrim. Here, you can buy straws from Solaf in the Gray Pine Goods store.
Fast Travel to Falkreath.
Enter the first building to your right.
Speak with Solaf.
Bits and Pieces in Solitude
At the western part of Skyrim, you'll find the Solitude stronghold. You can purchase straws from Sayma, the merchant in Bits and Pieces. 
Fast travel to Solitude.
Enter the second building to your right.
From Khajit Traders
Besides the general goods stores, you can also buy straws from the traveling Khajit caravans. There are three different Khajit caravans in the game.
You can buy the straw from Ri'saad. His Caravan usually moves through the main roads connecting Markath and Whiterun.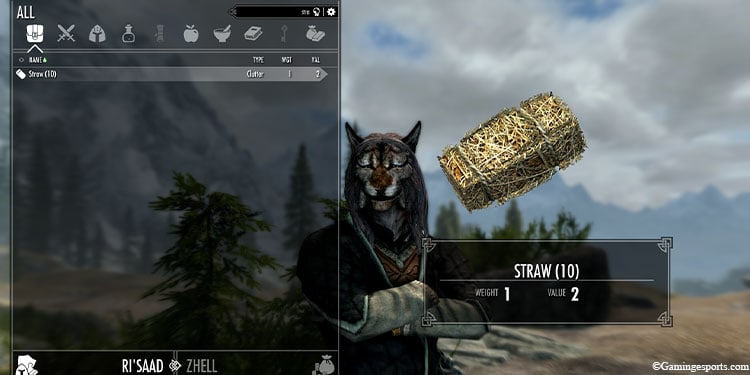 Ahkari's Caravan is our second Khajit merchant that you can find traveling Dawnstar and Riten. 
Finally, we have the Ma'dran's Caravan which you find traveling along the road between Windhelm and Solitude.
What Can I Build From Straws? (Uses)
There are very limited items that require straw as a crafting material. You can build Apiaires for your bee farm, Beds for you and your followers, Archery targets, Practice Dummies, and display Trophies.