Apex Legend is a free-to-play Battle Royale game that flawlessly incorporates the first-person shooting genre. It brings out new and improved features to experience with each updates. With new maps and level cap updates, the game is getting as competitive as ever.
By Overhauling Kings Canyon into Reforged Kings Canyon, we have changes in cages, caves, basins, hillsides, and many more. There are several POI that has improved with powerful weapons loot.
Apex Legends Character Tier List
Recently, several improvements in maps have compensated for the abilities of our new champion, Vantage. She seeks height with her jetpack abilities and takes down enemies with her sniper skills. Let's find out in which tier she is more suitable, along with twenty-one other Legends characters.
S Tier
Wraith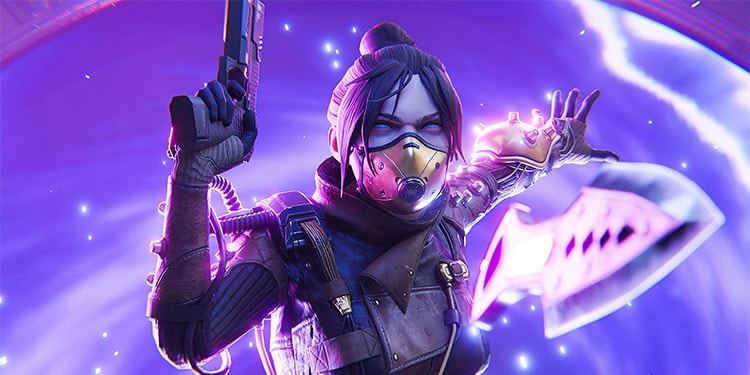 Wraith is popular among so many players because of the accessibility to breaking free of sticky situations. Her abilities can help teams free from heavy enemies crossfire into a safe place.
She plays as a great support team because her abilities help the team take cautionary action, and players can approach aggressive gameplay to quickly retrieve if they get caught in the enemy's line of sight.
Bloodhound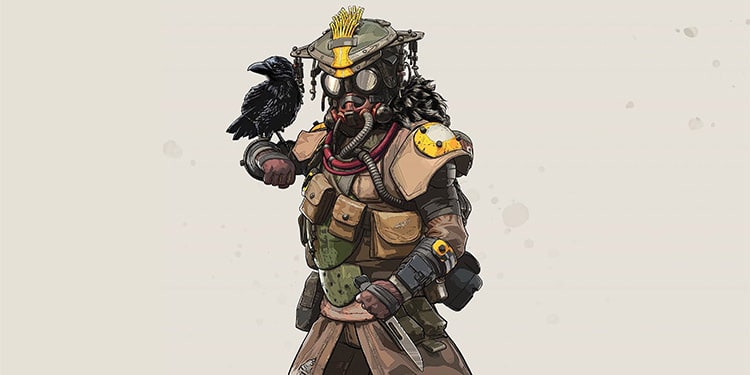 While Wraith gets you out of a sticky situation, Bloodhound can set traps, locate enemies, and take them by surprise. Although his abilities are not attack-based, his instinct as a hunter can benefit a team to play tactfully.
Horizon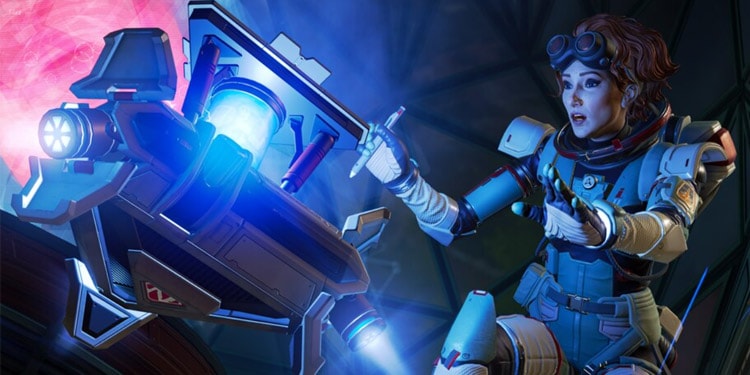 No matter what, Horizon has solutions for almost every situation where you can use your abilities to play aggressively or simply get out of sticky situations. Effectively using Horizon's ability is the key to successfully beating the enemy team down.
Veteran players can use their tactical ability in creative ways, such as blocking the door or revealing enemies from hiding spots. The reason Horizon is in S tier is the ultimate black hole ability where you can get out of deadly situations.
Valkyrie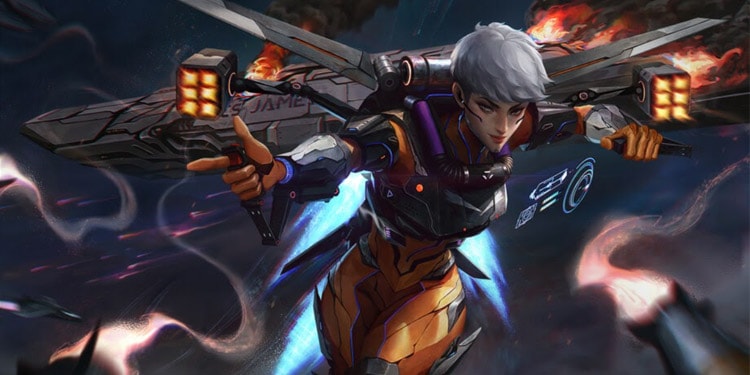 Valkrie is the most popular character in Apex Legends. Her overpowered abilities are somewhat nerfed to make a tactical decision, but still, she is one of the best characters to team up with. Her thruster can change the game as your team can navigate and rotate through chunks of mountains and spot enemies from the top.
You can use Valkyrie's abilities to rotate when locked out of the zone or get deeper into the zone to get a good position. Everyone can learn and use tactics from the beginning to a pro player depending on the combat situation.
Newcastle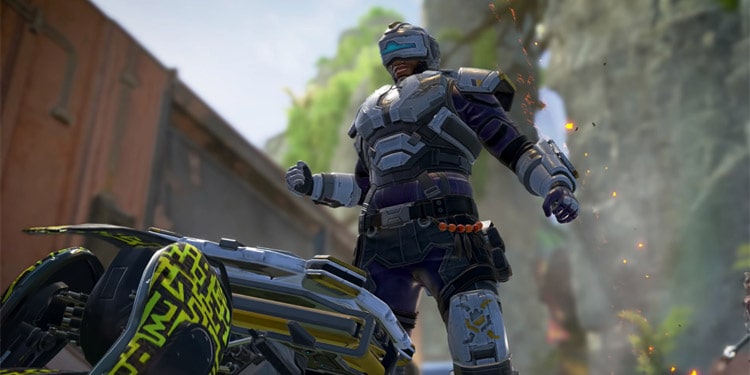 Newcastle is not only great at support but also provides a variety of defensive options to buy some time. His passive ability is one of the best and most useful when reviving a team.
He can move knocked-down legends into a safe position while protecting them with shields. One can easily rank up to a higher level if one can play Newcastle effectively.
A Tier
Octane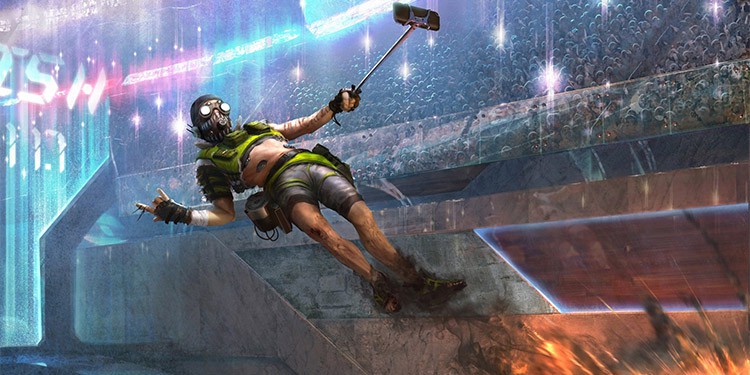 If you like fast-paced combat and go all aggressive then Octane is for you. Due to his overpowered abilities, he has been nerfed quite a few times. Nevertheless, he is still the best one for players preferring speed and health.
Vantage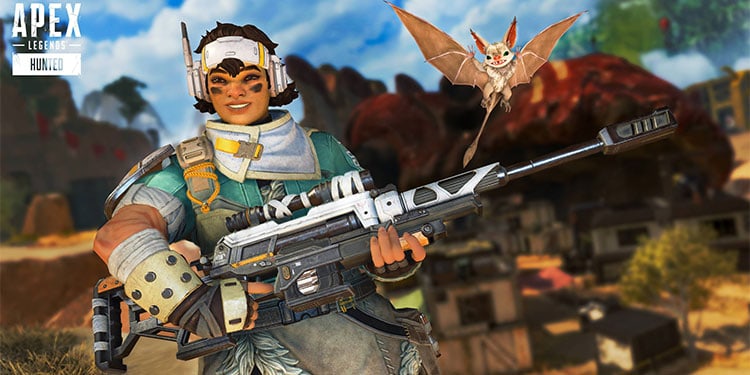 The newcomer to the game falls under the A tier as she is great at taking down enemies from a distance and also fleeing away from tight situations. Her sniper ability to lock on enemies is most effective to land the final blow.
The map is also designed to take advantage of many open fields to spot enemies while rotating. Vantage can be played as a support player camping and shooting down enemies while their team is engaged with yours.
Pathfinder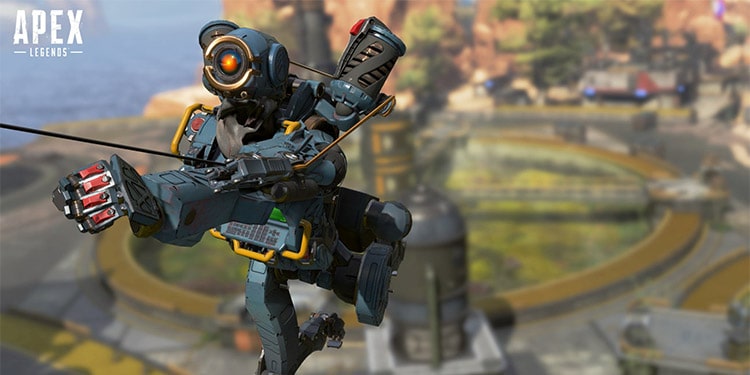 There are so many hidden skills to master with Pathfinder that most players don't know about. Pathfinder is for those who want to master the skill of grappling hook and a zipline gun. These abilities can be used in various ways. You can grapple enemies at you for a quick clutch or grapple into the air mid-combat to surprise enemies.
Pathfinder seems okay for a first-time player, but the more you play, the more creative you can be with his abilities.
Ash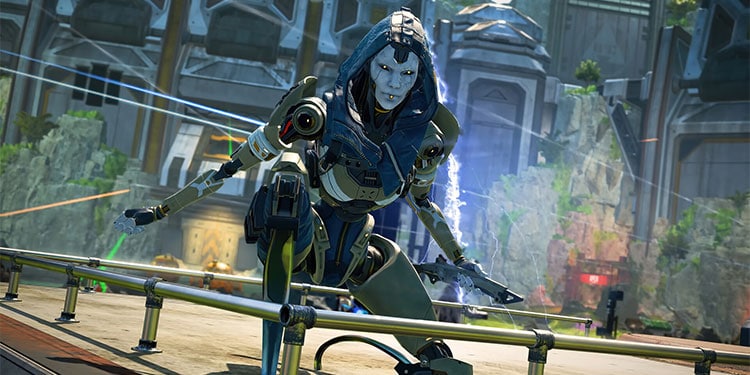 Ash has the fastest and quickest repositioning abilities in Apex Legends. Because of her abilities, your team can quickly rotate and play aggressively. You can scan the nearby area for the enemy team and dead box, which helps locate your team in a suitable position. However, it also alerts nearby enemies for four seconds.
It's a high-risk, high-reward kind of situation as enemies might counter your team if you lack skills in using Ash abilities effectively.
Mad Maggie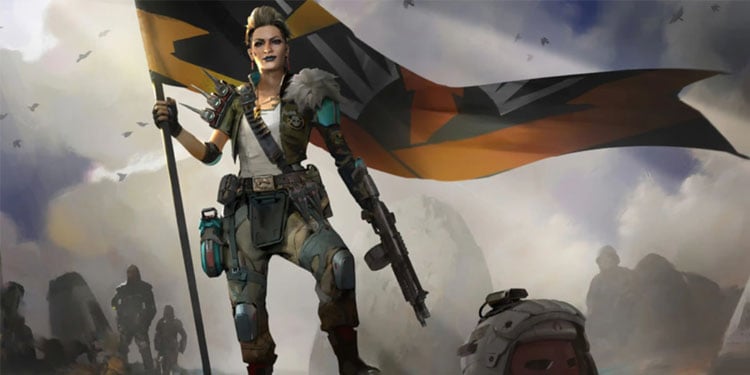 She is a Movement, tracking, and damage legend if the player can handle her. Her speed alone makes her meta when she is carrying a shotgun. As her name suggests, she is an extremely aggressive player, and her abilities also help her to track down enemies and speed boost there to get some kills.
Caustic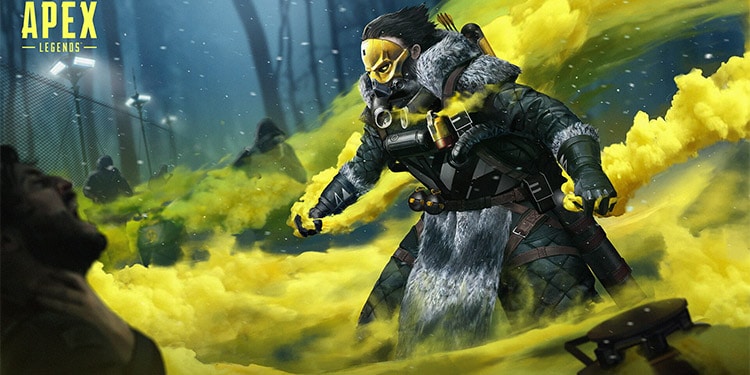 He is the most overpowered defensive legend for players who seek to distract enemies with his Nox Gas. When it comes to sealing down buildings or an area with gas, Caustic can create a haze of toxic green gas to disarray enemy teams.
Getting to know about the location's ins and outs and setting up traps differentiate pro players from beginners.
B Tier
Seer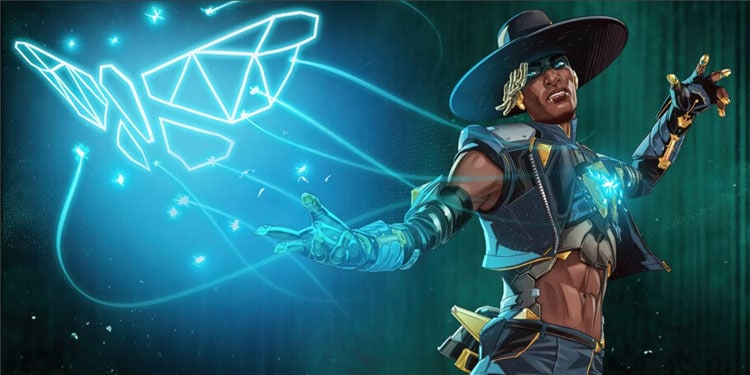 Seer passive heatseeker allows you to hear and visualize the heartbeat of your enemies seventy-five meters when aiming downright. Seer also gets the recon pass that allows you to scan the survey beacon to determine the circle after the currently marked circle.
Loba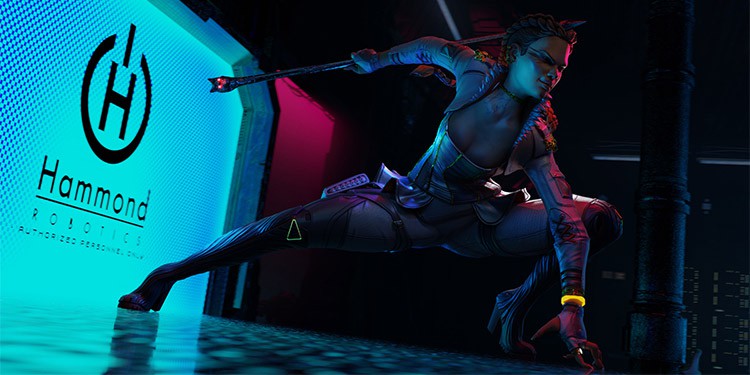 You can loot every single POI with Loba's ultimate abilities. Loba is perfect for players who always go for the loot for assembling the best gear. The POI in season fourteen are far and separated, so Loba can be the best pick for looting and shooting.
Fuse
Apex Legends is a mobility-heavy game, and Fuse falls at a great disadvantage with his ultimate that many legends' abilities can counter. His ability to carry more grenades is what balances and keeps Fuse level with other legends.
Crypto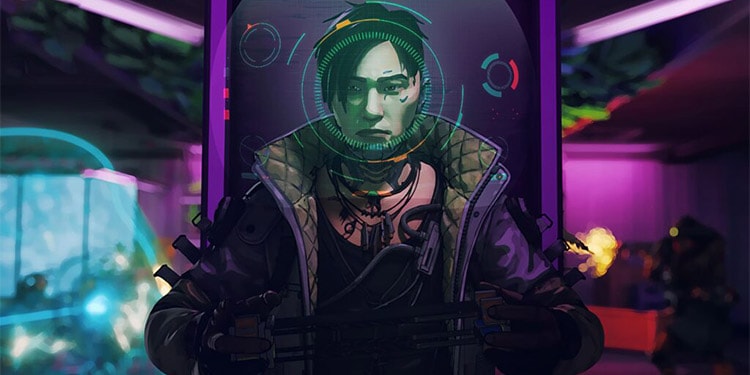 Crypto is one of the strongest legends in the game when played to his maximum capability. But he is at B-tier because people don't understand how to hit that potential. Crypto needs a strong team that rotates hard, gets information, and waits until late game, but not a lot of people want to do that.
Gibraltar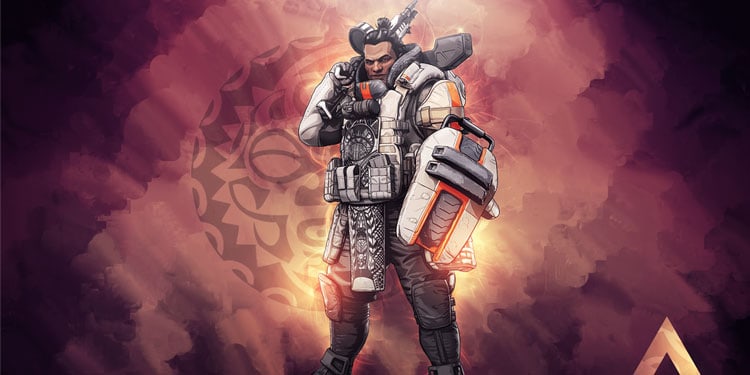 He used to be the strongest legend in the game, but with updates, the game has nerfed Gibraltar to match equilibrium with other legends. Now he is not a META player as he used to be an introduction to new legends which made it easier to exploit his abilities. Nevertheless, his abilities are still powerful.
C Tier
Bangalore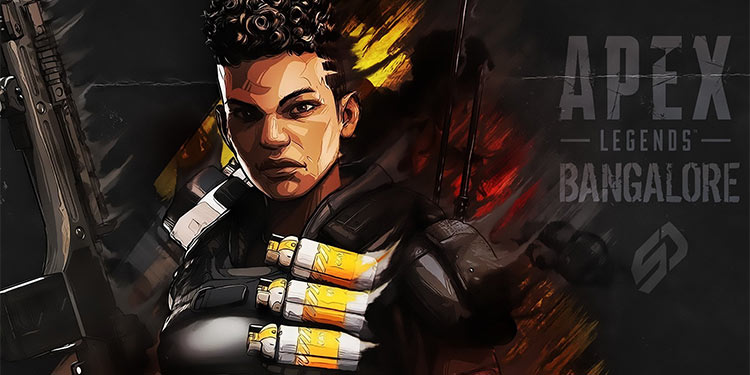 Bangalore is very good at combat and can make the most of her smoke grenade if you can perfectly land smoke. She is kept balanced between powerful and weak making her a great choice for beginner players. But she falls short when enemy teams are skillful enough to understand her abilities.
Wattson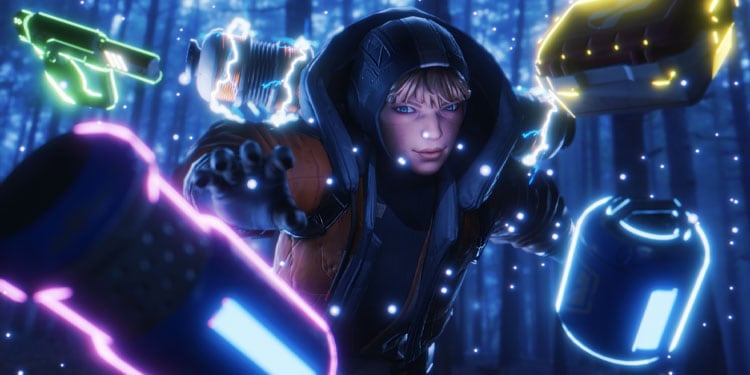 With many iterations, Wattson has become a player favorite. She is very effective inside buildings where you can place your tactical ability. You can set up traps and misdirect enemies, and the best part is that you can stack up to two ultimates. Unfortunately, many legends can counter her abilities. That is why Wattson is on the C-tier list.
Rampart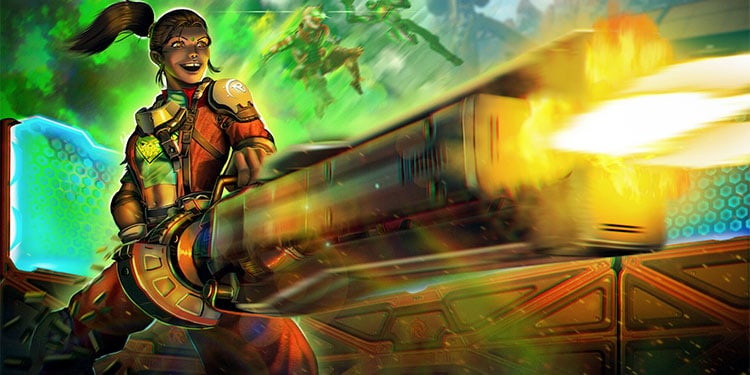 Rampart is for those legends who want to obliterate an enemy team with a minigun that also has a shield. Rampart is as offensive as she can get. Put her on high ground, and she becomes a dangerous legend. Due to the massive buff in season 14, people are picking Rampart as their main.
Lifeline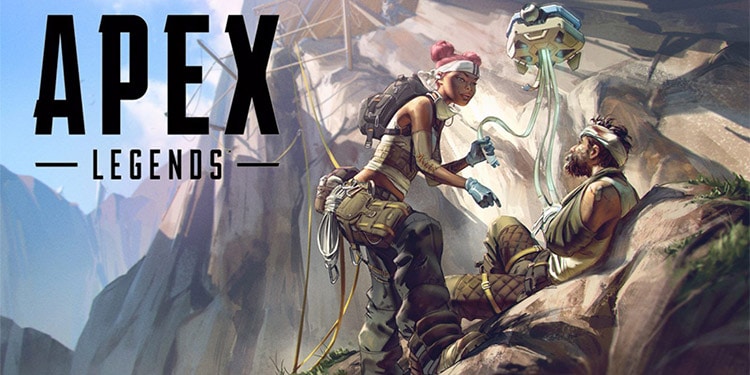 Lifeline went from a quick manual revive player with her shield to ultimately losing her revive shield. She has gone through many changes that made her from a meta player to a not-so-great one. On top of that, the game introduced other characters who can do their job without compromising mobility.
Revenant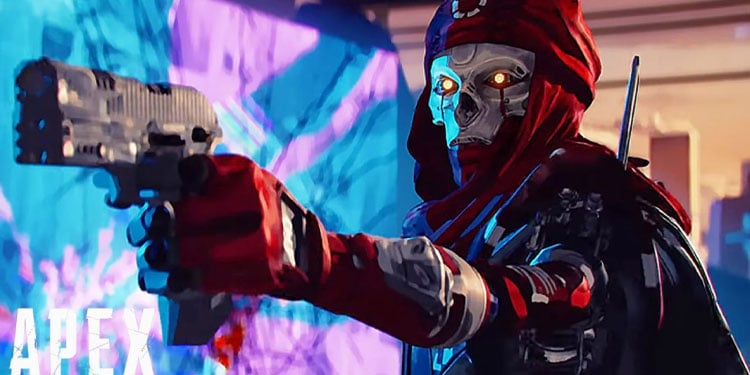 Revenant is an aggressive and offensive Legend. Revenant can crouch, walk and climb walls faster than other legends, but he needs a support team when pushing open lines of fields. He might be aggressive and teleport your allies to a safe location but he is only good at very few situations.
D Tier
Mirage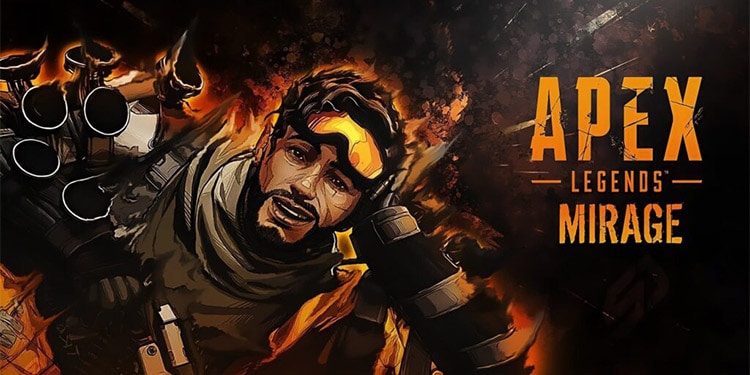 Mirage can be a great character when you are at a lower rank. You can pull off bamboozles and clones to trick your opponent, but when you climb up to a higher rank against skillful enemies, your abilities get busted because veterans can easily counter Mirage's abilities.
In this ability, heavy game mirage can be left with only mechanical gameplay. It's not that bad in the beginning but getting used to playing Mirage and changing character while leveling is a pain for sure.