The Alteration Magic school hosts different types of nifty spells that can make your adventure much more pleasant.
Unlike Destruction or Conjuration magic, the Alteration spells are much suited for a defensive style of gameplay.
There are spells that can illuminate dark places, detect the living and dead, increase your damage resistance, or even cripple your enemies.
In this article, we've gone through and listed the best Alteration spells in the game, along with their best use cases and how you can acquire them.
Candlelight
The Candlelight spell is perhaps the best utility spell if you often find yourself exploring dark Nordic ruins, caves, or even dimly lit areas.
Casting this spell on yourself sends out a white orb of light that will continue to hover near you for about a minute.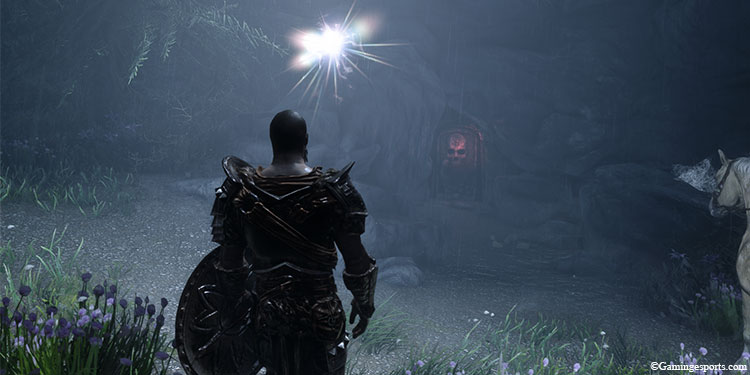 Candlelight is also a Novice-level spell, which means the Magicka cost is also relatively low, and you can also get its Spell Tome pretty early in the game.
This spell is a much better alternative to the Torches in the game. Unlike Torches, the Candlelight spell is reusable, convenient, and doesn't cost any resources.
It also frees up your storage space by eliminating the trouble of having a few spare Torches in your inventory.
You can get this spell from pretty much any wizard merchants in the game, such as Falion, Farengar, Calcemo, etc.
Transmute
Like the Candlelight spell, the Transmute spell is also among the best utility spells in the game, especially for the early stages.
Casting this spell will convert a single piece of your lowest-tier ore into the nearest higher tier.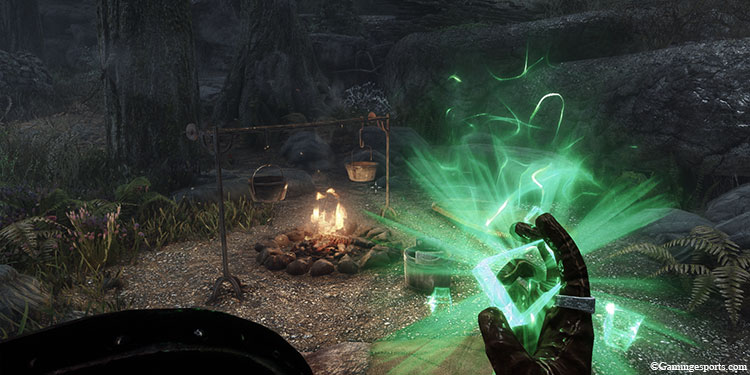 For example, let's suppose you have iron ores in your inventory. Using this spell will convert a single unit of iron ore into silver ore.
Similarly, if you only have silver ore in your inventory, then casting this spell will convert them into gold ores.
Unlike other spells on your list, you cannot purchase the Spell Tome for Transmute from any mage merchants. Instead, you can find the Spell Tome in two particular locations,
Ansilvund Burial Chambers
Halted Stream Camp
Telekinesis
Telekinesis is the perfect spell to retrieve or take items that are located in hard-to-reach places.
You can also steal items from merchants using Telekinesis while remaining hidden from their line of sight.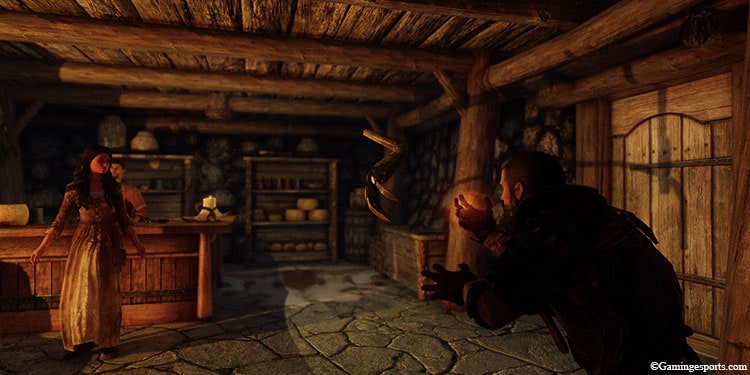 To use this spell, you'll need to aim your crosshair at the item before casting the spell. Once the item hovers in front of you, you can either keep it in your inventory or release it to throw the item as a projectile.
There are a couple of different ways to get the Telekinesis spell. You can either get the Spell Tome from world locations or buy it from court wizards like Wylandriah in Riften or Tolfdir in the College of Winterhold.
Since this is an Adept-level spell, make sure to level up your Alteration skill to 23+ to get the Spell Tome from World loot or level 40+ in order to buy it from wizard merchants.
We've even made a detailed guide explaining how to acquire the Spell Tome for Telekinesis.
Ebonyflesh
The Ebonyflesh is an Expert-level spell that strengthens your overall armor rating by 100 points for a whole minute.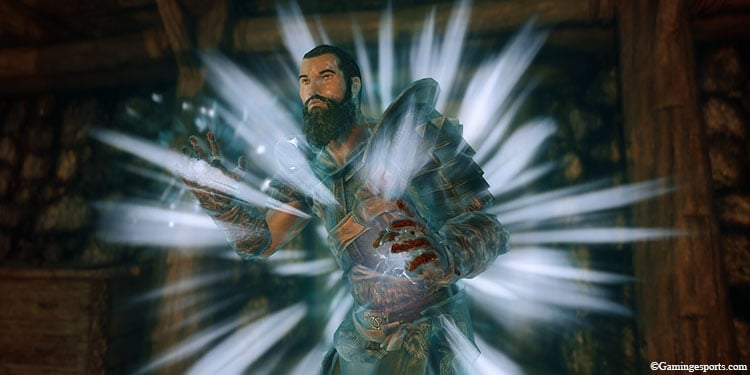 This spell is excellent for mages or even warriors who wish to buff themselves up before heading into a tough battle.
As this is an Expert-level spell, you must first reach level 70+ in Alteration magic. After then, you can buy the Spell Tome from Tolfdir, the specialist mage of Alteration magic at the College of Winterhold.
Alternatively, if your Alteration level is above 30, you can also get this Spell Tome in random treasure chests.
Dragonhide
Dragonhide is simply a better version of Ebonyflesh. We've listed both of these spells on our list because getting and casting the Ebonyflesh spell is relatively easier and cheaper than Dragonhide.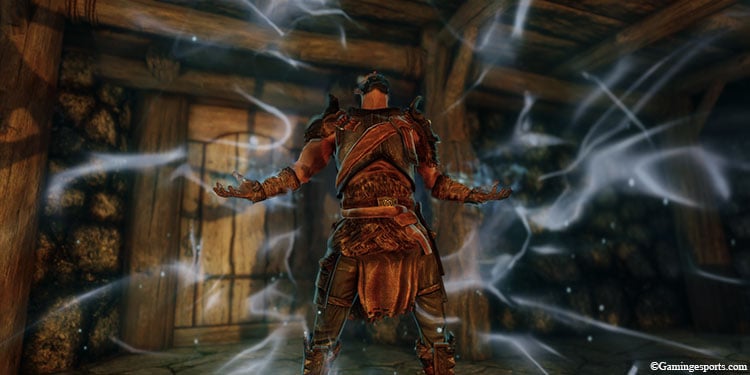 This is a Master-level spell that reinforces your armor rating by giving you an 80% physical damage reduction for half a minute.
The spell also gives you, by far, the best damage reduction effect from a spell that is equivalent to wearing a full set of armor.
You can further increase the duration of this spell by getting the Stability perk from the Alteration skill tree.
To get this spell, you'll have to complete the Alteration Ritual Spell quest for Tolfdir in the College of Winterhold. After completing this quest, you can buy the Spell Tome from him.
Ash Shell/Rune
The Ash Shell spell functions essentially like a poor man's paralyze spell. Casting this on NPCs immobilizes them for half a minute.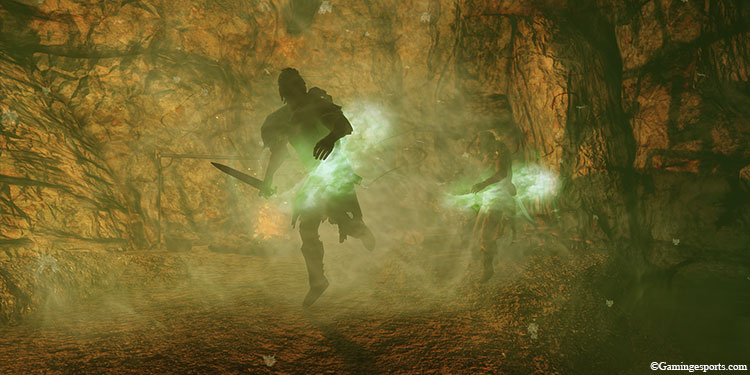 However, unlike the paralyze spell, when you encase an enemy with the Ash shell spell, they are completely immune to all forms of damage, and they will only be vulnerable once the effect of the spell starts wearing off.
There's also a different variant of this spell, also called Ash Rune. Both of these spells have identical effects but different casting styles.
The Ash Shell is best used to paralyze moving targets, whereas the Rune spell is much better for ambushing unsuspecting foes.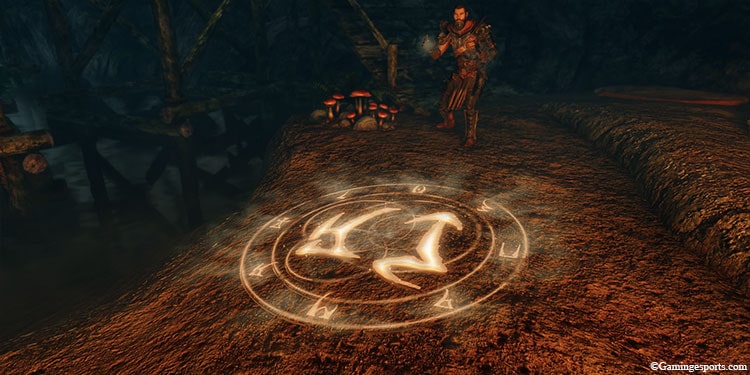 You can buy this Adept-level spell from Talvas Fathryon in Tel Mithryn at Solstheim.
Paralyze
The paralyze spell is by far the most helpful crowd-controlling spell in the entire game. As the name suggests, casting this spell on an enemy incapacitates them for 10 seconds, making them vulnerable to all forms of attacks.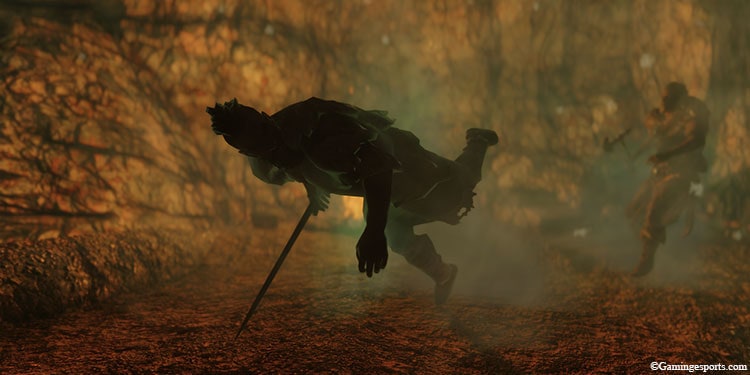 This can be very handy when you are fighting a tough enemy or boss. You can cast the Paralyze spell on them and then proceed to damage them or retreat from combat to re-strategize.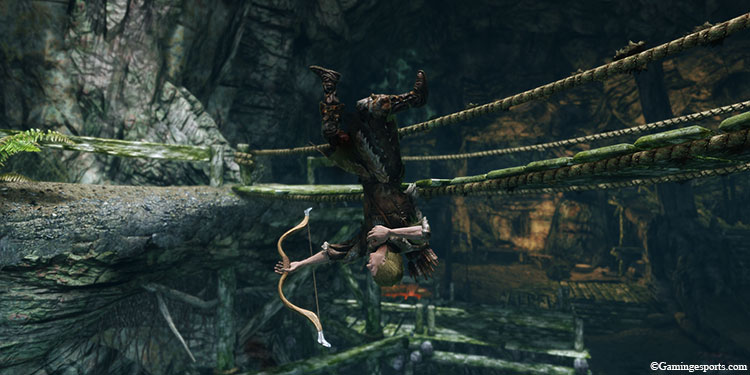 You can get this Expert-level spell from Tolfdir after leveling up your Alteration skill to 70+.
Mass Paralysis
We've already talked about the Paralyze spell and its usefulness. The Mass Paralysis spell is simply an upgraded version of the Paralyze.
Although the Paralyze spell is pretty strong, it has one small downside. I.e., the casting style.
The spell only allows you to paralyze a single target at a time. This makes the spell not worthwhile if you're surrounded by multiple enemies.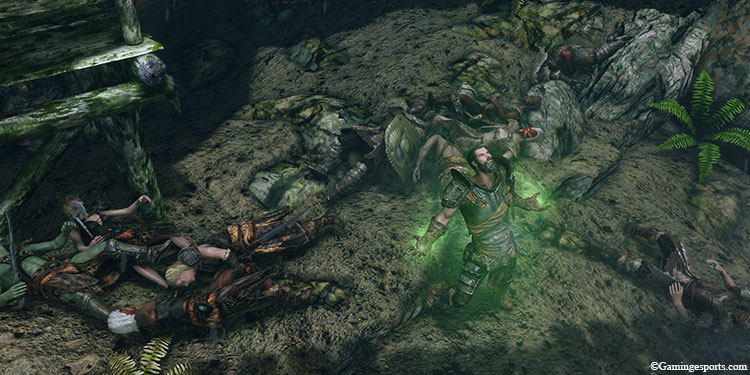 The Mass Paralysis spell makes the Paralyze spell better by adding AOE to the paralyzing effect. With this Master-level spell, you can incapacitate an entire room full of enemies making it a much more valuable spell.
You can buy the Spell Tome for Mass Paralysis from Tolfdir after completing the Alteration Ritual Spell questline from him.