The Illusion School of Magic hosts a variety of useful spells that can be helpful in any given situation. Some spells allow you to become invisible, whereas others can influence those around you.
Illusion spells complement almost any type of play style, including warrior, thief, and spell-swords. Hence, you're not just limited to playing as the wizard character to reap the benefits of this magic.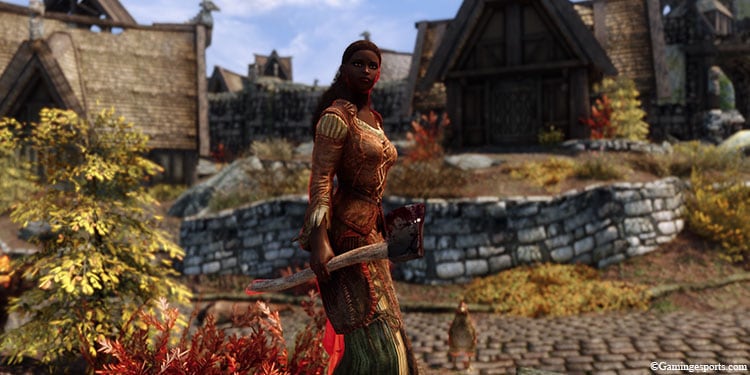 In comparison to other magic schools, the number of Illusion spells is a bit limited. This makes it much easier to pick only the best spell from the bunch.
We've listed all the best spells, their best use cases, and the ways to acquire them below. Let's discuss.
Clairvoyance
Clairvoyance is one of the handiest spells for navigating around in dungeons or ruins. Casting this spell will cast light blue flames on the ground directing you to your current objective.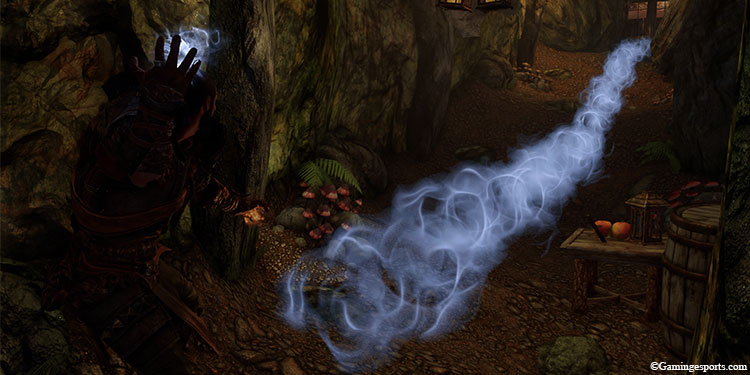 If you have multiple active questlines in the Journal, then the spell will show you the objective of the questline that you're currently nearest to.
This is also a Novice-level spell, which means you can get this spell early in the game. You can get this spell from General goods merchants, court wizards, specialist mages, etc.
Muffle
If you enjoy the stealth aspect of the game, then Muffle is a must-have spell. Casting this spell on yourself silences your footsteps for about 3 minutes allowing you to move around the enemies without getting detected.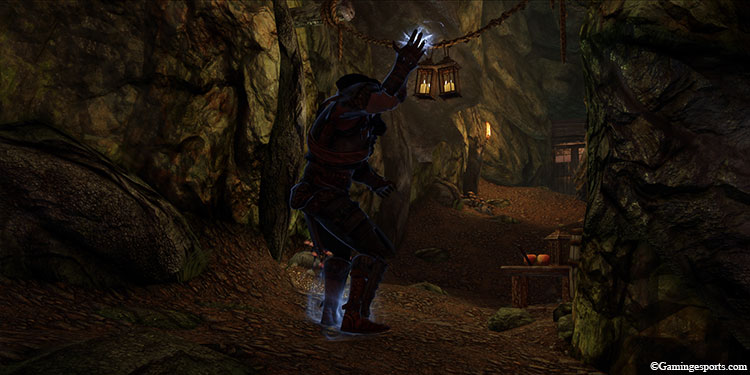 Furthermore, casting Muffle on your character also gives quite a bit of experience points in the Illusion skills tree.
Using this spell repeatedly can be a good way to level up your Illusion skills quickly and get some of the more powerful spells from this list. 
You can get this Apprentice-level spell from any wizard merchants or court wizards in the game, such as Farengar, Falion or Calcelmo, etc.
Invisibility
The Invisibility spell is pretty much a no-brainer when it comes to stealth. As the name suggests, the spell makes your character completely invisible for half a minute.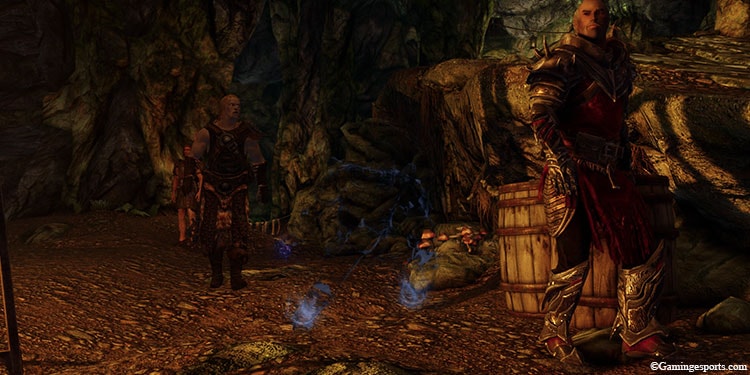 This spell is also best used in conjunction with the Muffle spell, as casting both of the spells on yourself will make it much harder to get detected by the enemies.
To get your hand on this Expert-level spell, you'll have to level up your Illusion skills to 75+ and then seek the specialist mage Drevis Neloren at the College of Winterhold.
Hysteria
After leveling up your character and getting the high-level loot, low or even mid-level enemies become an annoyance rather than a challenge. And at this point, it would make sense to just avoid any confrontation with such enemies.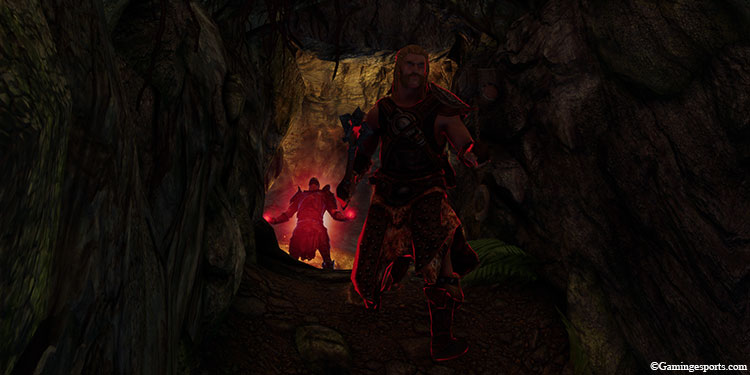 Hysteria is the perfect spell for such a situation which allows you to assert your dominance and make enemies flee from the active area. This spell is applicable to all types of enemies up to level 25.
You can buy the Spell Tome for Hysteria from Drevis Neloren after reaching level 90+ in Illusion and completing the Illusion Ritual Spell quest line from him.
Call to Arms
This spell has the best stats-boosting effect out of all the spells in the game. Casting this spell on your allies will increase their Archery, One–Handed, Two–Handed, Health, and Stamina for 10 minutes.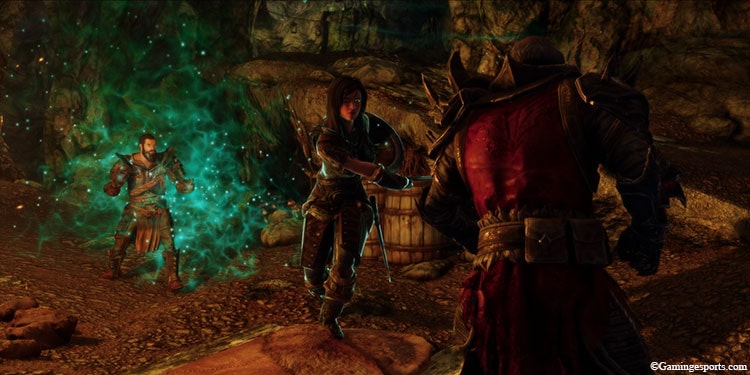 Call to Arms is an excellent spell you can cast on your followers to buff them up before heading inside a tough dungeon or boss fight.
You can buy this Master-level spell from Drevis Neloren after completing his Illusion Ritual spell quest line.
Mayhem
Mayhem is a very powerful spell that can turn everyone (up to level 25) against each other. This spell wreaks havoc by turning every NPC that falls within its range into an angry mob that will attack anything for 60 seconds.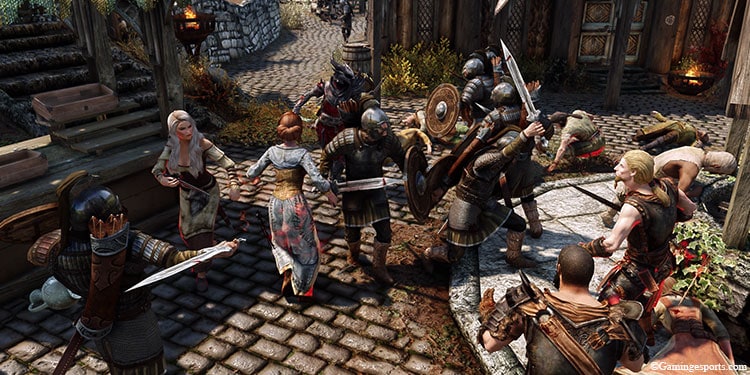 Mayhem also has an extensive reach. i.e., 250 feet radius. In fact, casting this spell in the middle of Whiterun can cover almost the entire city.
This spell is best used inside dungeons and ruins. Turning every bandit against each other will cause them to eliminate themselves and thus clear the dungeon itself.
Any enemies that survived the onslaught will generally have low health, allowing you to take them out very easily.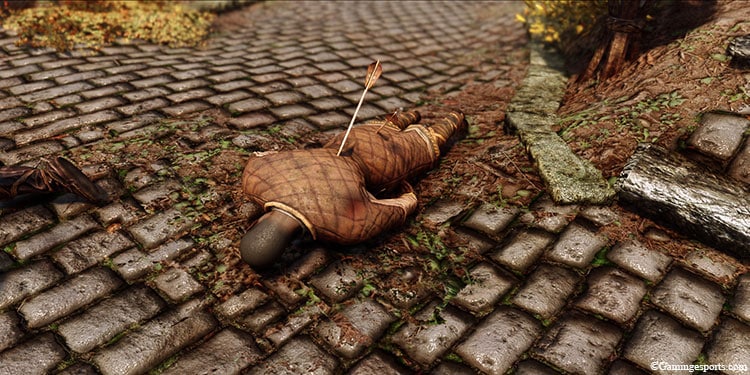 To get this Master-level Illusion spell, you'll have to complete the Illusion Ritual Spell quest line and then acquire the Spell Tome from Drevis Neloren.
Note: Some essential NPC, guards, and your followers are immune to the effect of Mayhem. Casting this spell near those NPC will instead make them hostile towards you, whereas your followers may simply leave your service.
Harmony
While the Mayhem spell caused every being to become hostile to one another, the Harmony spell works the exact opposite. Using this spell will turn everyone affected by the spell's range (up to level 25) into non-hostile for 60 seconds.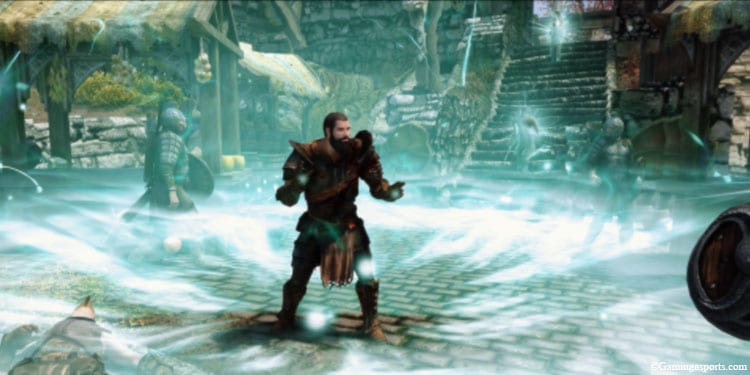 General enemy types like bandits, Draugrs, Troll, etc. will revert to being hostile after the spell's effect. In contrast, general NPCs of towns and villages will continue to be non-hostile even after the spell's effect.
Like Mayhem, some essential NPCs, high-leveled NPCs, and guards can be immune to the spell's effect.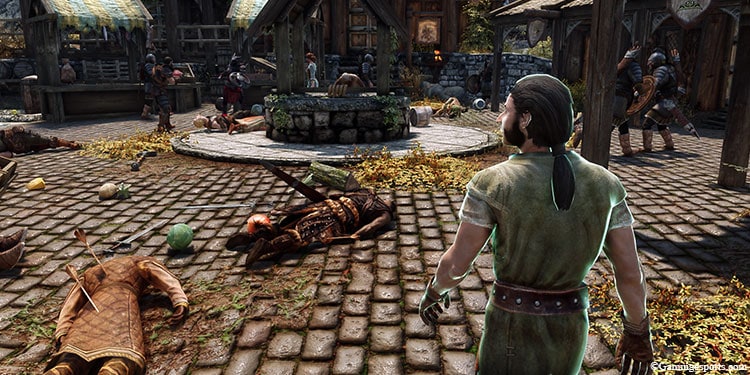 You can get this Master-level spell by completing the Ritual Spell quest line for Drevis Neloren and then buying the Spell Tome from him.
Note: If you prefer a much cheaper version of the Harmony spell, you can dual cast the Pacify spell instead on the hostile target.