Are you a streamer constantly trying to stream your favorite games? Do you want to stream on Steam? Steam has an option to let you stream or broadcast (term used by Steam) your games to everyone. Now you may ask, can you stream non steam games on steam?
Yes, you can. You can even stream non-steam games using Steam. There are lots of streaming platforms like Twitch, YouTube, and even Facebook nowadays. However, streaming from a game client can be easy for you as it saves your time.
In addition, it is very easy to set up streaming in Steam. If you are not familiar with streaming or broadcasting on Steam, we are here for you. This article will discuss how can stream non-steam games on Steam step-by-step.
Streaming Non Stream Games on Steam
Before streaming, there are few steps that you need to complete to stream a non- steam game from steam. Let's get through each steps one by one.
Adding Non-Steam Games on Steam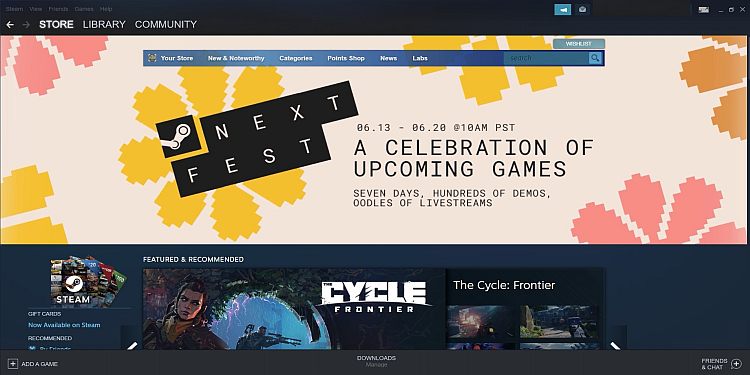 On steam, every game you install and own is located in the Steam library. To play and stream the game, you must run the game from the library. You can broadcast steam games easily by running the game. However, non-steam games are not present in the library.
There is a solution to this. Steam allows you to add non-steam games on Steam and run them from the Steam library. So, before you can broadcast non-steam games, you must add them on steam. Here are the steps to do so:
Open "Steam.exe" from your PC or any gaming machine.
On the steam window, navigate to "Games." Click on it.
Click on "Add a Non-Steam Game to My Library."
Steam will show you your game list on your gaming machine. If it does not, click on "Browse" and search for the game you want to add.
At last, click on "Add Selected Programs."
Now you can see your added game in your Steam library, which you can access by clicking on "Library."
You can also trade games in steam and share games among friends.
Broadcasting Non-Steam Games on Steam
After adding non-steam games to your steam library, now you can use the broadcast settings of Steam to stream the game. Follow these steps to set up the streaming settings on Steam.
Click on "Steam" on the window's top-left after opening Steam.
Click on "Settings."
Now, you will see different tabs on the left. Click on the "Broadcasting" tab.
As you can see in the image above, there are lots of options in the Broadcasting tab. The first setting is "Privacy Setting." and four options to choose from. You can disable the broadcasting, enable a request mode for your friends, enable your friends to watch whenever they like, and allow anyone to watch your stream.
In the Video Dimensions option, you can choose the quality of video you want to stream. The option ranges from 360p to 1080p. Choose the option according to the power of your machine. Otherwise, the stream will lag too much.
In Maximum Bitrate, choose the max number of bitrate as it is also responsible for the quality of video your viewer will see. If you choose 1080p and the low bitrate, your viewers will see full-screen 1080p, but the video will be pixelated. So, choose wisely. You need a powerful machine and a good internet connection for better bitrate.
The "Optimize encoding for" option is for choosing between Quality and Performance. If you have a great gaming rig and an internet connection, go for Best Quality. If not, go for Best Performance.
At last, there is a Show viewer's chat in-game option, which determines where to show the viewer chat on your windows. Select the position you prefer the most.
Now, there are lots of tick boxes on the bottom. Tick "Record video from all applications on this machine" and "Record video from all applications on this machine" to record the audio and video from other applications running while you are playing the game. If you minimize the game, the viewers can see you interacting with other applications. The choice is up to you.
Obviously, only video streaming is no fun. So, tick the "Record my microphone" box to record audio too. The options "Show upload stats" and "Always show Live status" show you if you are live or your microphone is working.
So, this is the way to broadcast non-stream games on Steam. It is easy as you can see. However, you cannot broadcast unless you have done a transaction of a minimum of $5.
How to Watch Streams or Broadcasts on Steam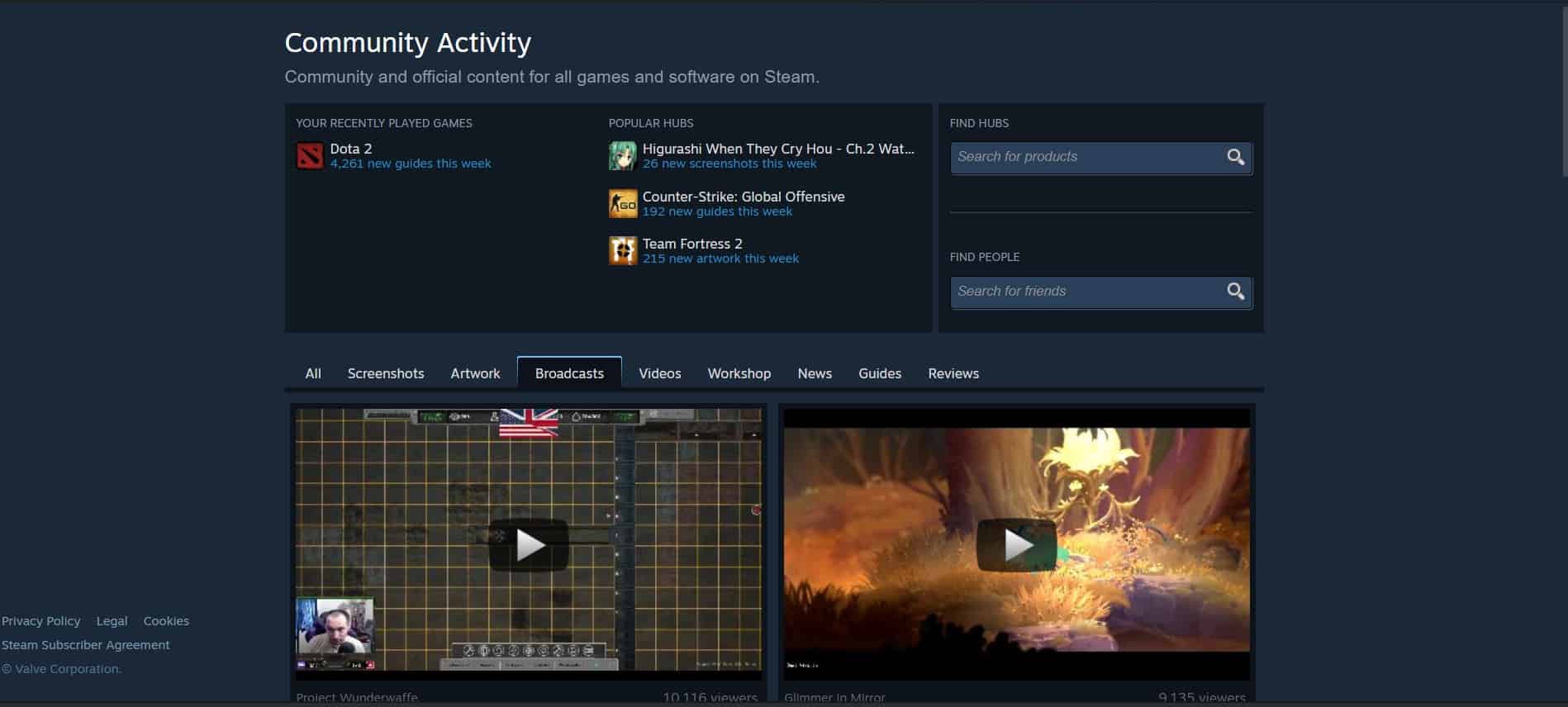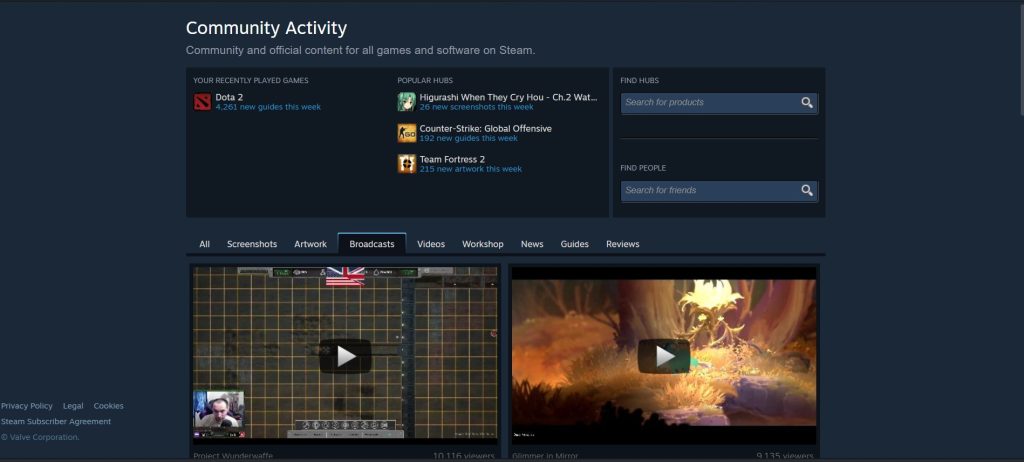 Now, you know how to stream on Steam but are still confused of where to watch those streams, Here's how you can watch streams on Steam:
Open the Steam application and click on "Community."
Now, click on "Broadcasts."
In the Broadcasts window, you can search for any game or streamers stream to watch. Now you can enjoy watching your favorite game streams.