Do you know what's better than a final, actual, working version of Cyberpunk 2077? Community-made content, enhancements, tweaks, upgrades, aesthetics, and more than we can imagine.
The game came out on December 2020. The release was underwhelming due to its bugs, but the title is in tip-top shape currently.
And while developers continue to polish and expand Night City, fans have already added their input. From hover cars to references to the Edgerunners show, we've found incredible options to customize V's experience.
Selecting the Best Cyberpunk 2077 Mods
Cyberpunk 2077 currently stands as one of the most populated single-player games available. The action shooter RPG rose like the Phoenix after disappointing millions of worldwide fans.
You can enter the game and enjoy a memorable experience, especially if you're a new player. Old players may want to tweak and spice up the gameplay, story, aesthetics, features, or mechanics. Or everything, if you choose to.
Adding mods to Cyberpunk 2077 can transform the game as little or as much as you'd want. It's pretty easy to do, and, most importantly, it's entirely free and legal.
You can find and download mods on Nexus Mods, create a user on the page, and download their intuitive mod manager, Vortex. The manager and the mods will work on Cyberpunk 2077, regardless of the launcher -if any- you use to play it. The options may overwhelm you, and testing hundreds of mods on a single playthrough is not the best idea.
Games and PCs can support a limited number of mods -sometimes hundreds, sometimes dozens. That's because mods may conflict with others, so putting too much may ultimately break the game or put too much strain on the system.
In any case, it's best to trim down your changes to dozens by finding the best. The best mods present the type of changes you can't roll back. Once you test these mods, you may wonder why they are not part of the original game. Other mods don't feel as natural, though, and we added these to the list because of their creative and fun changes.
The list includes quality-of-life features, enhancements and upgrades, creative add-ons, necessary add-ons, gear, and more.
Best Cyberpunk 2077 Mods in 2023
Let's run down the list of the best mods we could find. We're selecting content that works with the current build of the title.
Drone Companions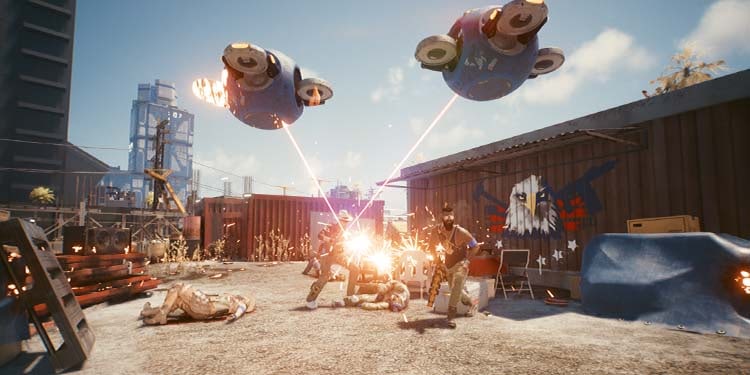 "Drone Companions" introduces two systems: the "TechDeck" and "Drones." TechDecks are a Cyberware mod that allows you to craft and control Drones. You can craft AI followers on a new crafting menu.
TechDecks come in Rare, Epic, and Legendary rarities. TechDecks can also have up to three slots to place extra bonuses, like the Sandevistan or Berserk modules.
The Drones you can craft depend on your TechDeck, as well as the bonuses and hacks you can implement against other Drones. That said, Drones will travel with you, fight hostiles, and follow your orders.
Lastly, there're various types of Drones, each with unique limitations. For example, you can have one Mech at a time and can't repair them. By the way, NPCs can also craft Drones, so you can loot them from your enemies or buy them at traders.
Time Dilation Overhaul
The "Time Dilation Overhaul" reworks one of the most broken mechanics in the game, dilating time with the Sandevistan Cyberware. It changes every aspect of the feature and delivers hundreds of variables you can tweak.
The goal is to make the Time Dilation gameplay super challenging and fun. Also, via the Native Settings UI mod menu, you can tweak 344 aspects of the mod and customize it to your will.
The overhaul also delivers seven Sandevistan manufacturers. Each manufacturer delivers a different playstyle and unique abilities -some of which are entirely new.
The addition of Sandevistan manufacturers adds an extra layer of complexity. For example, the MoorE model slows down enemies outside of the time dilation. Or the Fuyutsuki model allows you to instant kill enemies with a unique katana.
Car Modification Shop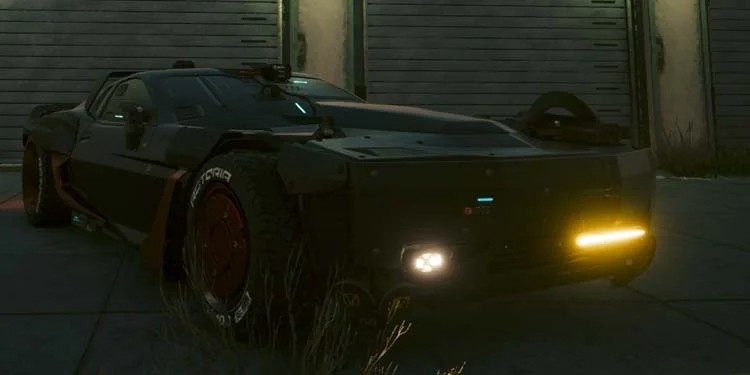 "Car Modification Shop" allows you to upgrade and customize cars in-game. The features include drive shop areas you can visit to modify your vehicles, like cars and bikes.
The shop comes with a unique user interface, and it also comes with an icon you can find on the map. The idea of the ships is turning your cars into racing or combat monsters. Moreover, the shops take inspiration from the Nomads, as these "tribes" heavily modify their cars to survive the desert.
That said, the shop has seven types of upgrades. These are engine, ECU, transmission, tires, brakes, and weight reduction. Then, each upgrade has three stages, including more unique parts.
Lastly, you can upgrade your cars and bikes, so any car in your Garage can go to the shop. These will remain in your save file even after uninstalling the mod.
Metro System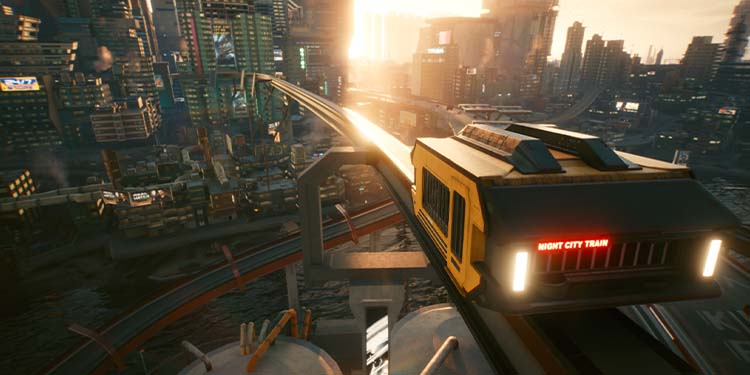 Night City is an outstanding original setting, and anyone can recognize CD Projekt Red put a lot of effort into its design. However, it has the potential for more and lacks some features.
One of these features is a metro system, but luckily, the community took care of this part of the game. Metro System adds a fully functional NCART transport system to the city. That includes 19 handbuilt stations, a native UI, and no loading screens.
The Metro stations will look like fast travel points on the map. You can interact with the "fast travel gates" to enter a station. Then, you must wait for the train and board it until you reach your destination -like in a GTA game.
Lastly, while you're on the train, you can switch between third-person and first-person perspectives, which is how it works on vehicles. That allows you to enjoy the travel while listening to music and taking a peek at the dystopian city.
Enhanced Police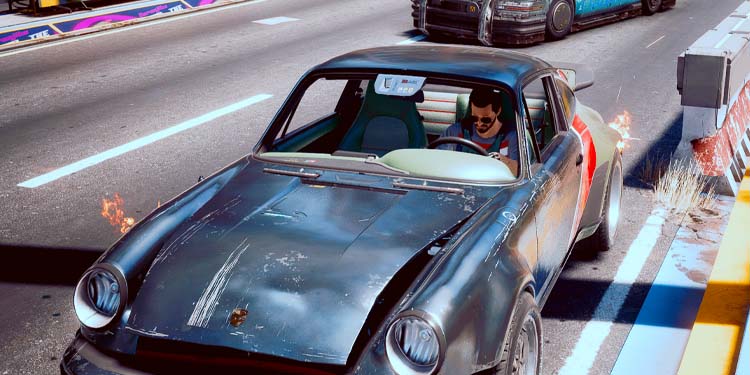 Enhanced Police re-woks one of the most underwhelming features in vanilla Cyberpunk 2077: the police system. As it is, the police teleport to your location and disappear after you run away.
The modded system is way better and makes Night City more realistic. As you'd expect, it makes the police behave as it does in Red Dead Redemption 2 or GTA games.
After committing a crime, the game will award you a "Star." You can go up to 4 Stars, which is your threat level. Then, the police will respond to the threat level and pursue you for longer.
The "Heat" system starts with police appearing on foot. On 2 Stars, they will spawn on motorbikes. The next level generates police cars to chase you. Finally, the 4 Stars level spawns Chevalier Emperors (a 4×4 truck) to take you down.
Breach Takedown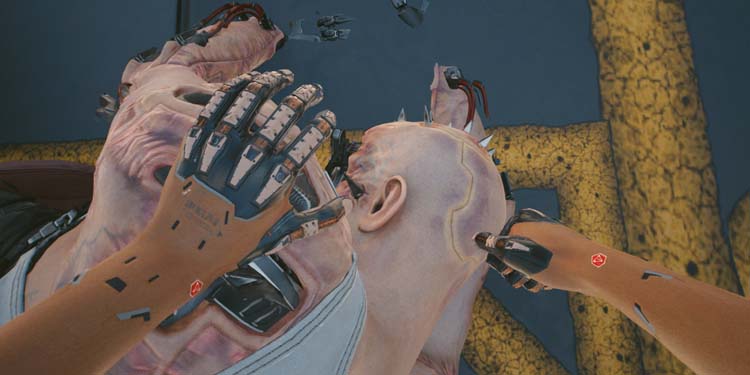 "Breach Takedown" changes another fundamental aspect of the game. In particular, it adds an extra movement you can perform when you grab enemies, but only if you're using a Cyberdeck.
So, when you grab an enemy using a Cyberdeck module, you have a third option other than taking down or killing. The option is "Breach Network," which opens up the breach protocol screen.
So, you can breach the network of any area by grabbing an enemy in stealth. In the vanilla game, breaching a network requires playing through a mini-game that becomes tedious after a first playthrough.
The Breach Takedown includes animation, and you can do it on conscious or unconscious enemies.
AI Netrunners Enhanced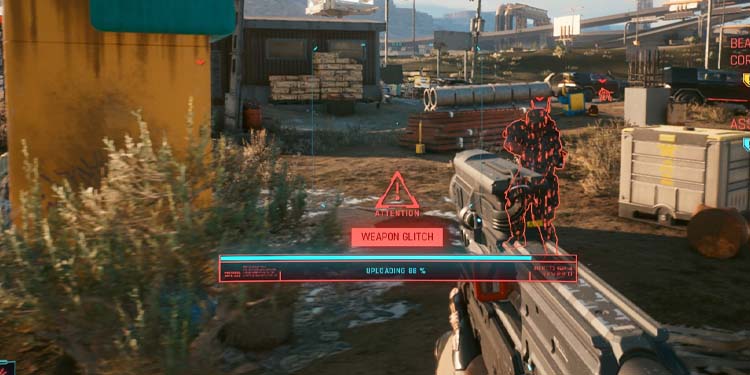 "AI Netrunners Enhanced" significantly improves how enemy netrunners behave in the game. The vanilla enemy is not very special and rarely hacks you. The modded version will give you a run for the money.
The mod adds tons of hacks they can do other than Overheat and Reveal Position (the only ones they use). If you install it, you'd see netrunners performing new hacks against you on top of some original hacks.
Now, they could use Reveal Position, Overheat, and other ten possible hacks. Each netrunner will have three hacks, either "control" or "damaging" hack types.
Aside from changing netrunners, the mod also fixed some issues with the hacking system, cyberware modules, and similar aspects. Some of these fixes are no longer relevant in Cyberpunk's 1.6 version.
Respector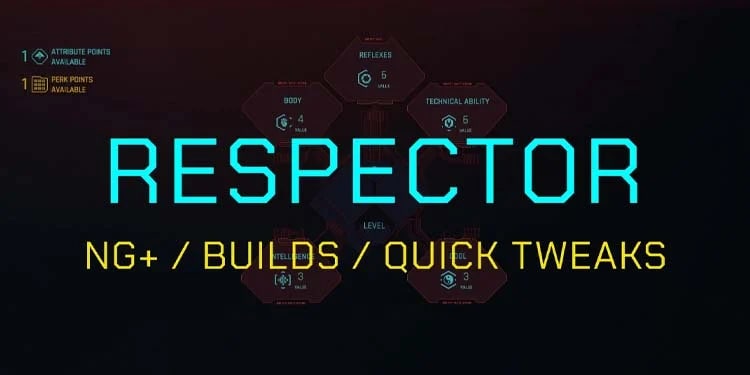 Have you ever thought it's possible to respect your characters on Cyberpunk 2077? Not in the vanilla game, but you use Respector to achieve the goal.
Respector adds various features in a single mod, so it offers more than respecting the character. First, it allows you to transfer characters and equipment to a New Game Plus.
Then, it allows you to create, store, and try character builds and even replay missions with different skills and weapons. Similarly, you can try these builds with others. Lastly, it allows you to respect character attributes and Perks for free.
Aside from its core features, the mod tweaks functions such as weapon spawn, item spawn, clothing items, money, and more. Notably, it can unlock crafting recipes, adds a vehicle to the garage, manipulates game facts, and scales items to your level. It's the ultimate cheat.
Judy Romance Enhanced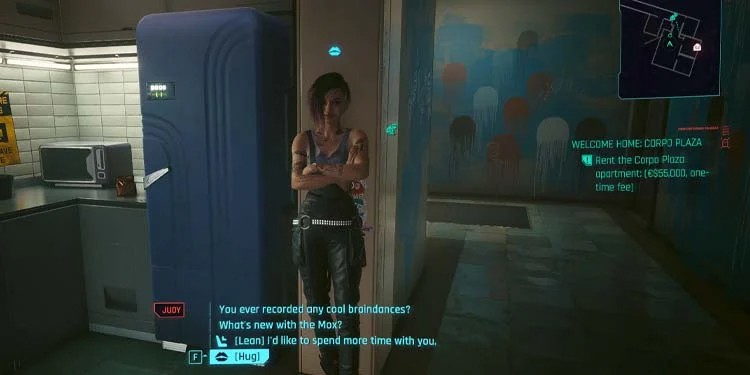 If you're one of the many fans that fell in love with the Braindance techie, there's a mod that allows you to hang out with her a bit more. That's the goal "Judy Romance Enhanced" achieves.
In the vanilla game, Judy will remain at home, by the window, after you romance her. There're no further interactions after the memorable trip to Judy's underwater memorabilia.
The mod we're recommending adds further movement to the romance. Rather than just the window, you may find her hanging or eating in the kitchen, taking a shower, or sleeping -it contains nudity.
Moreover, the mod is compatible with other romance or interaction-enhancing mods, which we also recommend. These are:
Additional Edgerunners Mods
The developers have added gear and apparel inspired by the Edgerunners show, and there're also mods doing exactly that.
Here're the ones we recommend:
Necessary Cyberpunk 2077 Mods
We shall also recommend a list of mods you need to run some of the mods we recommended here, plus many others:
Additional Cyberpunk 2077 mods
The last mods we're recommending introduce simple changes, so they don't deserve a full section. Rather, here's an extra list of nice mods you can download: