Beast Eye helps complete the Beast Clergyman questline as it helps locate the Deathroot when you are within the vicinity. You will obtain the Beast Eye after providing a Deathroot to Gurranq, Beast Clergyman, along with the Clawmark Seal.
What is the Beast Eye in the Elden Ring?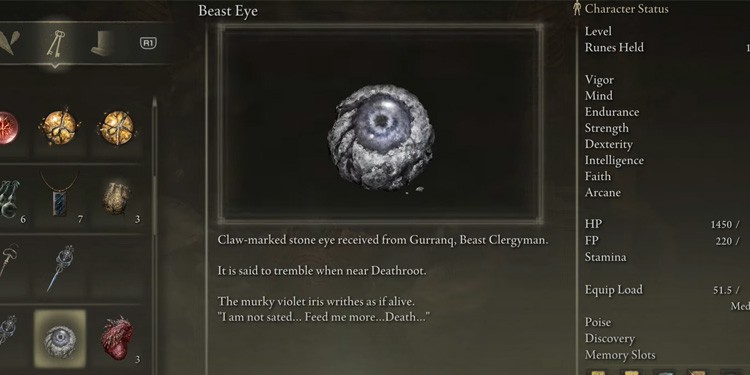 The Beast Eye in the Elden Ring is one of the key items that gives the signal of deathroot nearby by trembling vigorously. Finding deathroot and giving the item to Beast Clergyman will unlock many new and useful beast Incantation spells and items.
But, in order to get the Beast Eye, You need to have at least one Deathroot. In this article, we will help you obtain and use the Beast Eye, along with finding all the Deathroot locations.
How to Acquire The First Deathroot ?
Go to the Summon Water Village located on the northwest side of the Third Church of Marika. You need to cross the bridge or river to get there.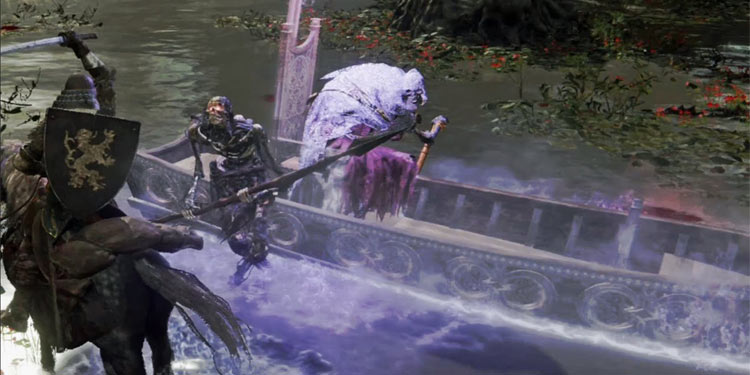 You will encounter a boss named Tibia Mariner, who is an enemy riding a boat until he sees you. This boss is not that challenging as you can wipe him on your horseback and follow him when he teleports far from you. Defeating the boss will give you one Deathroot, and the Skeletal Militiaman Ashes summon. 
How to Get the Beast Eye ?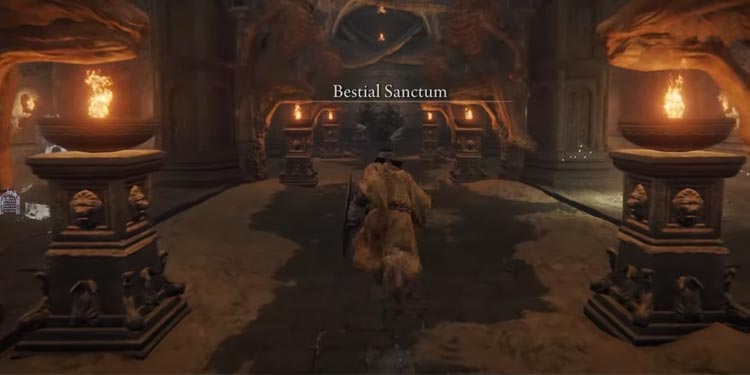 You can get an Beast Eye from Gurranq Beast's Clergyman Location. The location is at the Greyoll's Dragonbarrow in Caelid, and to get there quickly, you will have to unlock a portal.
You can traverse the Caelid region and reach the place but unlocking the portal to Beast Clergyman is the most efficient way. Plus, you can ignite the lost site grace and teleport there anytime once you discover the place. 
After obtaining the Deathroot, go to the Roundtable Hold and talk to D, Hunter of the Dead. The one who is sitting at the chair near Roundtable holds. Show him the Deathroot, and he will mark you the location of the portal, which is just behind the Third Church of Marika.
Select yes when it says Travel to another location, and you will be teleported to the entrance of Bestial Sanctum in Dragonbarrow. Go inside, light the grace and talk to Gurranq, Beast Clergyman and he will give you The Beast Eye upon consuming the Deathroot.
All Remaining Deathroot Locations.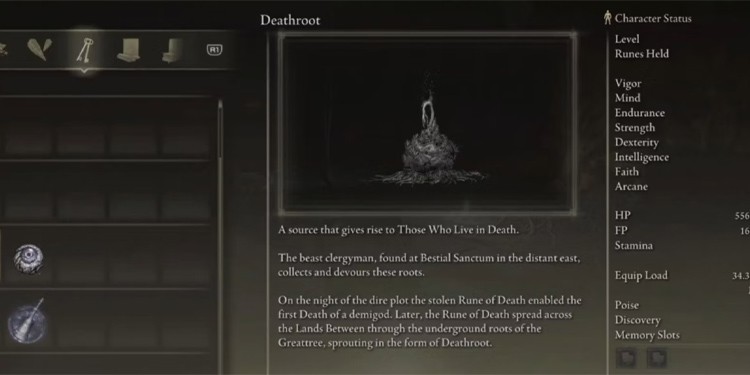 You might want to continue the search for deathroot since you have now acquired the Beast Eye. I will provide you with all the Deathroot locations and the item you will get from Beast Clergyman.
| | | |
| --- | --- | --- |
| Map Locations | Obtain | Trade Items |
| Deathtouch Catacombs | In a chest behind Black Knife Assassin Boss | Beastial Sling Incantation |
| Black Knife Catacombs | In a chest behind Cemetery Shade | Bestial Vitality |
| Wyndham Ruins | After defeating Tibia Mariner | Ash of war: Beast's Roar |
| East Liurnia of the Lake | After defeating Tibia Mariner | Beast Claw Incantation |
| Castle Sol Main Gate | After defeating Tibia Mariner | Stone of Gurranq Incantation |
| Gelmir Hero's Grave | Red Wolf of the Champion | Beastclaw Greathammer |
| Hidden Path to the Haligtree | In a chest after behind the Stray Mimic Tear | Gurranq's Beast Claw |
| Giant's Mountaintop Catacombs | After defeating the Ulcearated Tree Spirit | Ancient Dragon Smithing Stone. |