One of the interesting aspects of Roblox is the avatar of the players. Players can create a unique avatar to represent themselves. The Roblox store too has different types of items that you can equip on your avatar. Players also have the option to buy and sell items in the store. 
Headless Horseman bundle or simply headless is a special Halloween themed bundle that gets available on Roblox during Halloween. It is a special festival bundle introduced for the first time in 2013. The Headless Horseman bundle generally costs 31,000 Robux, ie around $380. This makes it one of the most expensive bundles in the game. In order to go headless with your avatar you'll have to spend quite a bit of real money.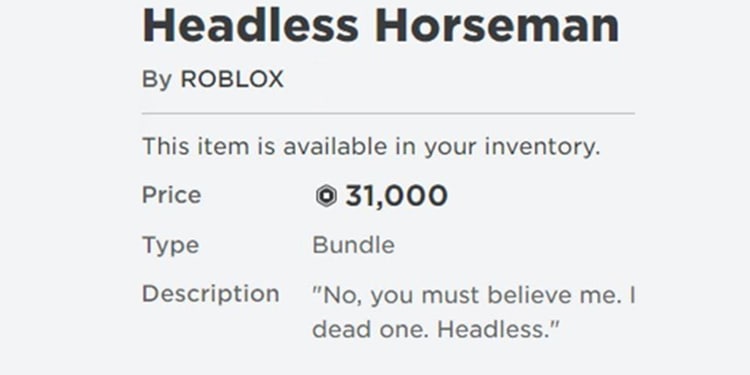 Headless Horseman Bundle Items
If you purchase the bundle you get the following items for your avatar:
Headless Horseman's Costume
Headless Head
Halloween Pumpkin
Torso
Right Leg
Left Leg
Right Arm
Left Arm
Full Gear
When Can You Buy Headless Horseman Bundle ?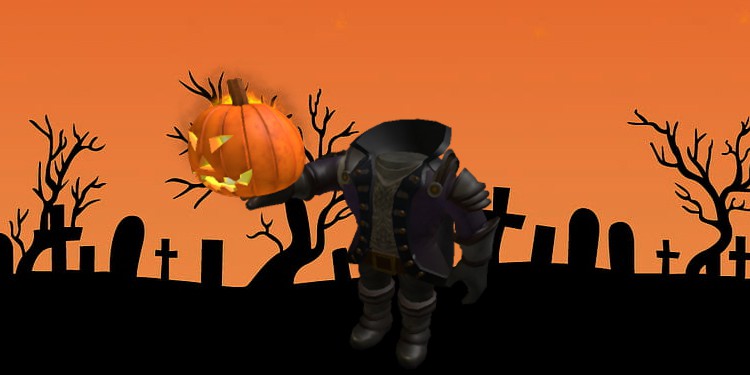 The bundle is available only for a limited time every year. As the bundle becomes available at the start of October and usually disappears after the Halloween ends, it is only available for around 4 weeks. So the items you get for the bundle are considered as one of the rarest items in-game.  
Can You Trade for Headless in Roblox?
In Roblox, you can trade any item with anyone as long as they agree to the trade. You'll need items of equal value or someone willing to make the trade with you. Players can trade freely in Roblox with the trading system in the game.
Players have to first put the items they would like to offer for trade. Then the players with the item have the choice to accept or reject the trade. You can add Robux to the trade to make it interesting. As the bundle is expensive and only a limited item, the trader might drive a hard bargain.