The reticle color on APEX may only be a small dot on the screen, but updating it to a different shade can significantly impact your gameplay. Which reticle color is best really comes down to personal preference, though some players would swear by a particular color.
You can change your reticle color anywhere, but the Firing Range is the best place to do it.
In this mode, you can practice with different reticle colors, pan your camera around to see how it stands out from different backgrounds, and determine what's best for your eyes before you try it out in an active game.
Open your Settings. Select Gameplay and scroll to Reticle.

Select Customize.
Select a color option from the Recommended ones on the side if desired. These are the ones APEX recommends at the preset brightness. However, there might be better colors for you. You can use the slides to customize the reticle further.

Slide the top slider to the color you want. This slider selects the actual shade you want rather than the brightness.
Slide the bottom slider to select the proper brightness. Moving it toward the right of the center may offer better visibility. However, if you go too far, you'll have a white reticle no matter what color you chose above.
Cycle between the scenes using the left and right options above the sliders. You can see various scenes, including both organic and inorganic areas. Check to see how your reticle stands out against each. You want something that looks great on every screen.

Return to your main screen and try out the reticle color you chose.
Changing Reticle Color in Launch Options
You can also adjust your launch options to set your reticle to a specific RGB code. RGB codes use three numbers to indicate a particular color. Doing it this way will give you access to higher RGB values than doing it through the in-game menu.
Make sure you have all three numbers for your RGB code.
Open your Launch Options area. You can find this on the EA app by visiting the Properties of the game in your library. If you run the game through steam, you'd have to open Properties and find it in the General tab.

Type +reticle_color "12 288 123" but replace the three numbers with those that work for your RGB code. (This color set gives you a bright green.)
Save your settings and relaunch APEX.
While you can't access these options on a console, they give PC players access to more colors than using the sliders in the game itself.
Finding the Right RGB Code
Plenty of online calculators can help you get an RGB code. Try finding a color you like, save the code, and then adjust the numbers a bit to see if you can get a hue that's just a bit better for you.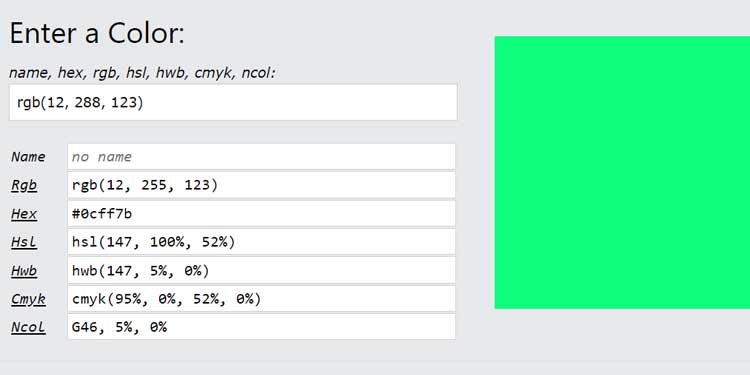 You don't have to do it this way. The option in-game is more than adequate. It's just another option for players who really want to customize their reticles.
What Do Other Players Say?
In forums, many APEX players discuss the wisdom of choosing different shades. Here are some takeaways from those discussions.
Neon colors seem to win out over less-bright shades of the same colors. Even though APEX is a bright, fast-paced game, a bright reticle appears to stand out more than a darker shade. Many players preface their color choices with the word neon, so it might be worth a try to see if you like it too.
Bright pink is an option mentioned more than once by experienced players. It's different from many of the shades in the game, which helps it stand out more than comparable colors.
Try green if you haven't yet. Brighter shades of green are also popular among players. Some say it can be lost in the greenery around the map, but others insist that it's an easy color for our brains to recognize even when a lot is happening on the screen.
Some people like to play with light blue or yellow as well. If you're playing in zones with many greens or whites, yellow may be particularly good—especially if you punch up the brightness on the reticle.
Check out the kind of terrain you play on, which can change depending on your match preference. Sometimes one color is better for one map and worse for another. You can switch it up pretty quickly, and it might be worth it—especially if you're trying to rank up. Anything that gives you an edge could help propel you into the upper leagues.