Dance is a fun activity to engage with friends in Roblox. It's the combination of many animations and commands together. Sometimes it's graceful but it's mainly fun to dance around friends and pose in wacky ways.
There are also other animations that you can buy and implement in your dance form. Purchase the dance moves to your liking in Avatar Shop and make a great combo. If you are already excited, then let's learn how to dance in Roblox.
How to Dance in Roblox?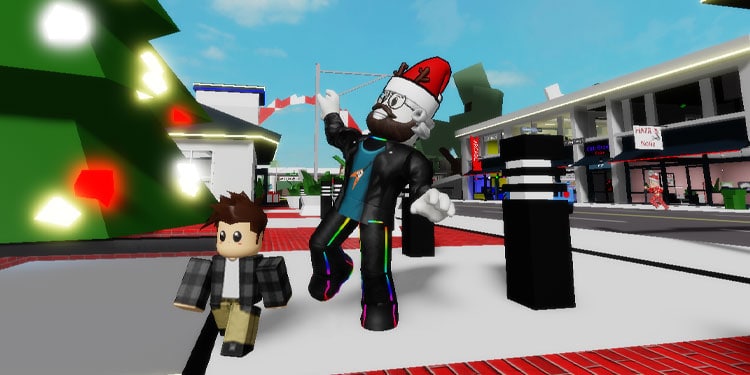 First, get your Avatar a good outfit for body movement. You can get some fabulous outfits for free in the Avatar Shop. Also, change your avatar body type and outfit in Avatar Editor. Now it's time to enter a chat server and dance.  
Open the Roblox site on your pc and play any games inside Roblox.
Press "/" to open the console command on your top left.
Now you can use dance commands such as "/e dance" to make your avatar dance. 
/e dance1, /e dance2, and /e dance3 are free, and to get more dance, you need to purchase from Avatar Shop. 
You can also use emotes by entering commands like /e wave, /e Salute, and many more. 
These are the basic dance types, but you can have multiple dance interactives depending on the server you are joining. Brookhaven servers have a bunch of inbuilt emojis to express yourself in-game. 
You can dance only if you have already enabled communication in the Privacy settings. This is enabled by default, but if yours is not, here's how you can enable it:
Go to the official Roblox site. 
Click on the gear icon in the top right corner and select settings. 
Select Privacy from the list below My Settings. 
Go all the way down and set "Who can see my inventory," to everyone.

If you don't like typing commands and want more than just three dance moves, then we have you covered. In this next method, you do not need to type every commands manually and you can even have multiple dance moves.
Set Your Emotes on Wheels
If you want your character to do the free flowing dance without you having to interfere, you need to first equip your emotes from Avatar Editor. Then only you can use them in your game. Here's how you do it. 
Open the official Roblox site.
Click on the three horizontal lines(Hamburger Icon) and select Avatar from the list. 

Hover over Animations and select Emotes. 
Click on Equip Emotes. 
Now you can choose eight emotes and put them in Emote sloth. 
Open your game and press on the three-dot icon in the top right corner. 
Press on Emotes and select any moves you want to do.