Soul gems are essential items if you're a fan of using enchanted weapons. You'll need them whether you're enchanting a weapon or recharging an already enchanted one. It is also a key item if you're doing the Rising at Dawn questline to cure your Vampirism.
However, soul gems are only useful after they're filled with souls. An empty soul gem is as useless as other miscellaneous items like burned books or shovels. So, how do we actually fill a soul gem?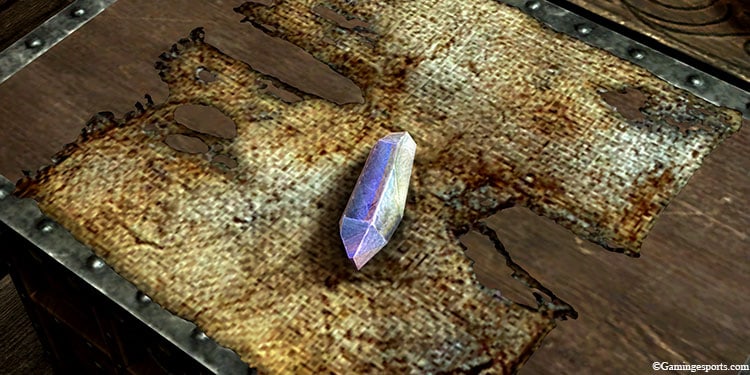 Simply put, filling a soul gem is a process of trapping a soul inside the gem. As horrific as it might sound, the procedure to trap a soul is fairly simple.
You'll need a few items and spells before filling a soul gem. Firstly, you'll need the vessel to store souls, i.e., soul gems. Then, you will need a spell or an enchanted weapon that can trap the soul inside the gem. Let's go over the details.
Acquire a Soul Gem
There are different ways to get a soul gem. You can buy it from any mage merchants, find it as random loot from chests or enemies, or mine the Geode Veins in the Blackreach region.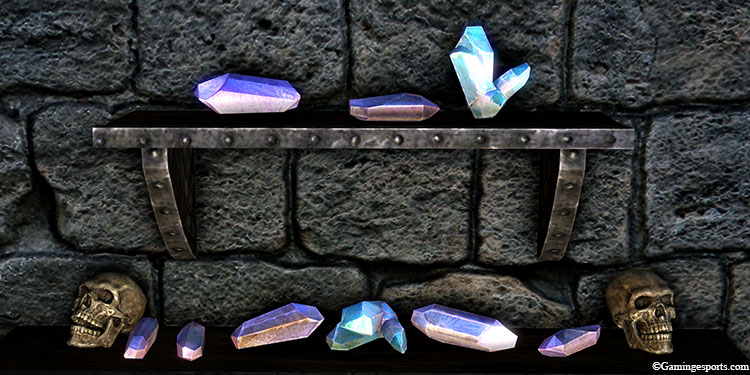 If you're unsure where to buy the soul gem, head to the College of Winterhold or Dragonsreach and buy soul gems from the court wizard.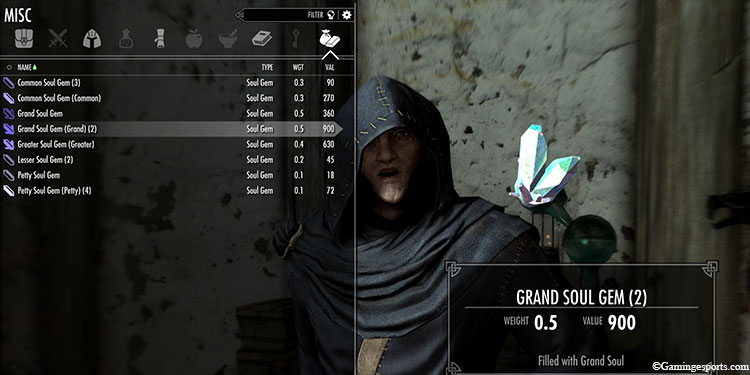 Fill Soul Gem With the Soul Trap Spell
After getting correct the soul gem, we can move on to filling it with souls.
Cast the Soul Trap spell on an enemy.
Kill the enemy within a minute.
A soul gem in your inventory will be filled with the soul of an enemy type that you've slain. You will get a notification about the successful capture of the soul.
If your soul gem lacks the capacity to contain the soul of the slain enemy, then you won't be able to capture it. Instead, you'll be notified with the message 'No soul gems large enough' at the top left corner.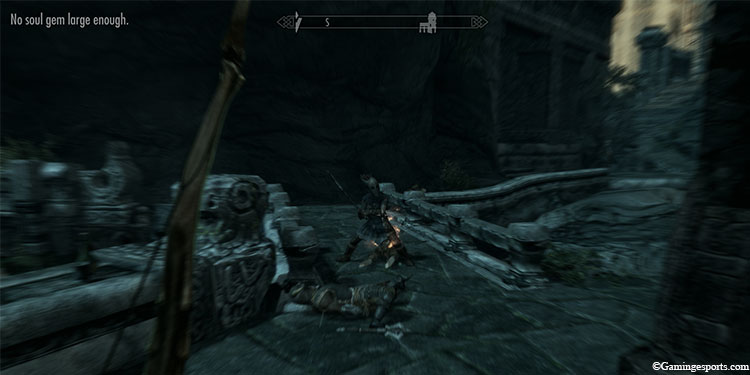 If you haven't unlocked the Soul Trap spell, you can buy the Spell Tomb from Farengar Secret-Fire at Dragonsreach in Whiterun.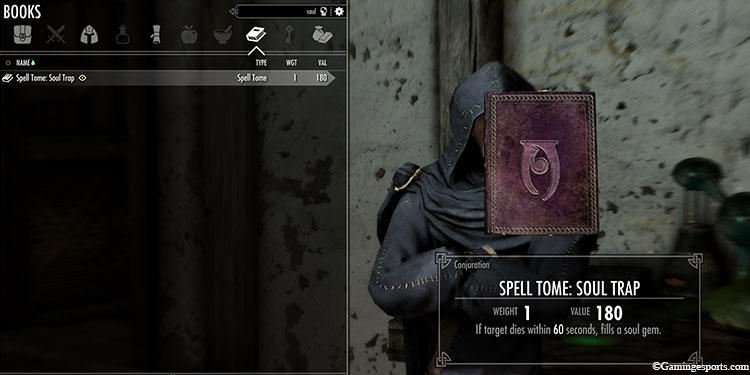 Fill Soul Gem Using Enchanted Weapon
A better soul-trapping method is using a weapon enchanted with Soul Trap. Unlike the spell variant, you don't need to cast the spell before finishing off your enemies.
You can simply use the enchanted weapon to kill the enemies and trap their souls in the soul gem.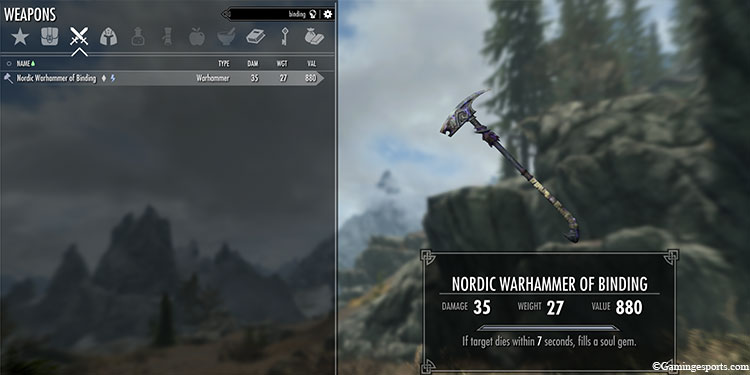 Enchanted weapons are scattered all over Skyrim, and you'll likely encounter them in your adventure. You can identify the enchanted weapon by its suffixes.
Of Souls
Of Soul Snares
Of Binding
Of Animus
Of Malediction
Of Damnation
There's also a better version of Soul Trap, the Fiery Soul Trap. The Fiery Soul Trap enchanted weapon works similarly to the normal Soul Trap enchanted weapon but also inflicts fire damage on every hit.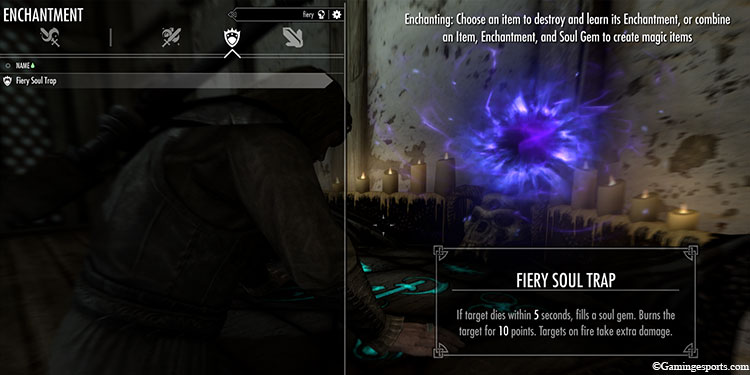 You cannot buy the Fiery Soul Trap enchantment from a mage merchant. You'll need to clear the Ironbind Barrow dungeon to get this enchantment. Towards the end of the dungeon, you'll get the Steel Battleaxe of Fiery Souls.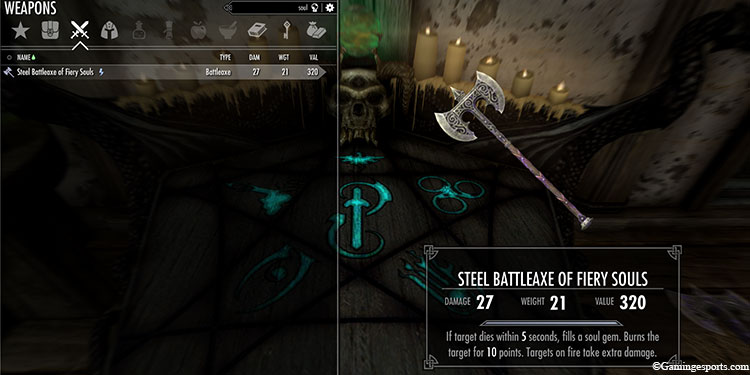 Once you have the weapon, you can either learn its enchantment and use it on other weapons or use the weapon itself to kill enemies and trap their souls.
Fill Soul Gem With the Soul Stealer Perk
The Soul Stealer is a handy perk in the conjuration skill tree that lets you capture souls in soul gems. But to use this perk, you must deal your killing blows with the bound weapons.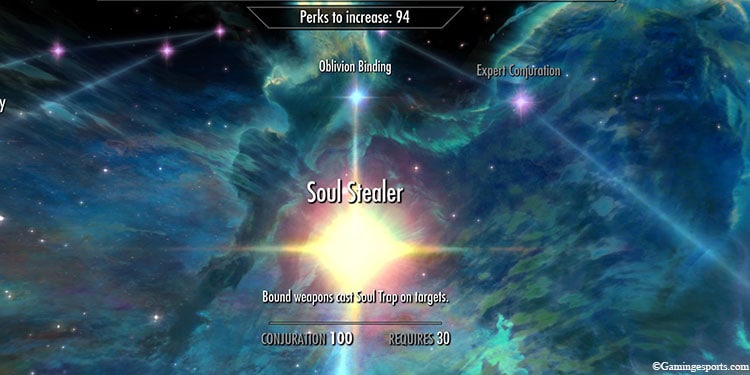 Fill Soul Gem in the Soul Cairn
The Soul Cairn is a unique location in Skyrim that was included in the Dawnguard DLC. You can access this realm by venturing into the Castle Volkihar during the 'Chasing Echoes' questline.
Soul Cairn is an eerie-looking place filled with the undead and souls that were previously trapped in soul gems.
In the Soul Cairn, you'll find several Soul Fissures cracks on the ground spewing out gusts of white energy. You can interact with the fissure to fill the largest gems in your inventory.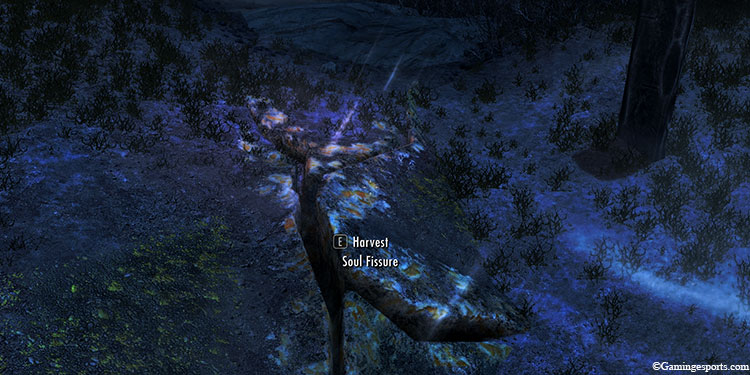 Note: Soul fissure will not fill Azura's Star nor the Black Star.
You can also refer to our video guide below.
Types of Soul Gems
There are six different soul gems commonly found in Skyrim. You can purchase them from wizard merchants or find them randomly while adventuring.
We've listed all the types of Soul Gems and the soul of the creature it can hold in the table below.
| | |
| --- | --- |
| Soul Gems | Type of Enemies |
| Petty Soul Gem | Draugr, Skeleton, Slaughterfish, Chicken, Spider, Goat, Horker, Mudcrab, Cow, Deer, Elk, Fox, Rabbit, Skeever, Dog, Wisp, Wolf |
| Lesser Soul Gem | Alpha Wolf, Ash Hopper, Bear, Chaurus, Draugr Overlord and Wight, Falmer, Falmer Skulker, Flame Atronach, Gargoyle, Giant Frostbite Spider, Horse, Ice Wolf, Ice Wraith, Restless Draugr, Sabre Cat, Spectral Warhound, Snowy Sabre Cat, Spriggan, Troll, Venomfang Skeever, Werewolf, Wounded Frostbite, Spider |
| Common Soul Gem | Hulking Draugr, Lurker, Riekling, Snow Bear, Seeker, Spriggan Matron, Cave Bear, Ash Spawn, Draugr Scourge Lord, Falmer Gloomlurker, Falmer Nightprowler, Falmer Shadowmaster, Frost Atronach, Frost Troll, Gargoyle, Hagraven, Chaurus Reaper, Curalmil, Draugr Scourge, Udefrykte |
| Greater Soul Gem | Spriggan Earth Mother, Burnt Spriggan, Draugr Death Overlord, Hunter, Storm Atronach, Draugr Deathlord, Giant, Chaurus Wispmother |
| Grand Soul Gem | Draugr Deathlord, Daedra, Falmer Warmonger, Gargoyle Sentinel, Guardian Saerek, Riekling Charger, Dragon Priest, Ash Spawn Immolator, Corrupted Shade, Guardian Torsten, Mammoth, Draugr Death Overlord |
There are a few exceptional soul gems that are rare and only obtainable from completing quests. The Black Star and the Azura's Star are quest rewards from the 'The Black Star' questline.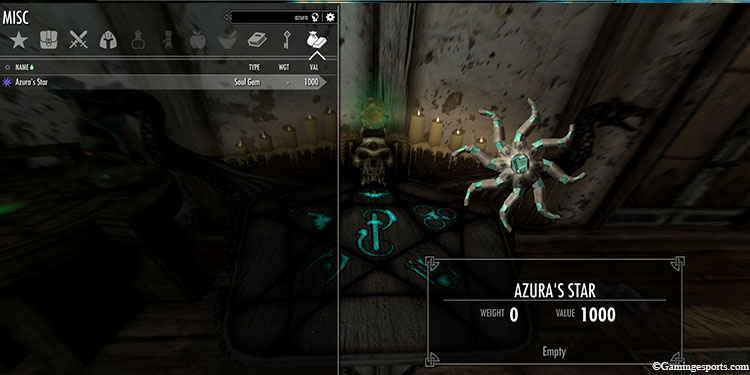 You can buy the Black Soul gem can from Falion and Enthir or by looting necromancer enemies.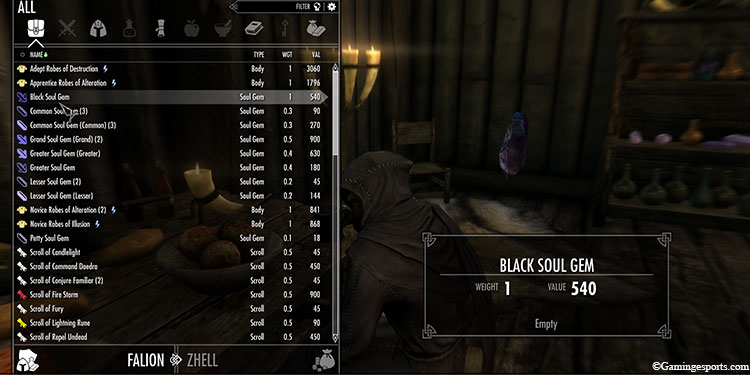 The Flawed Varla Stone and the Soul Tomato can be a bit tricky to get your hands on. Only the traveling Khajit caravans sell the Flawed Varla Stone, whereas you can only find the Soul Tomato in the Kinthal's camp.
| | |
| --- | --- |
| Soul Gems | Specialty |
| Black Soul Gem | Traps human souls |
| Flawed Varla Stone | Unbreakable common soul gem |
| Soul Tomato | Works similarly to the Grand soul gem |
| Black Star | Unbreakable black soul gem |
| Azura's Star | Unbreakable grand soul gem |
Easiest Way to Soul Trap Enemies
By now, we've learned different ways that you can fill soul gems. But there's a much easier way to fill soul gem passively with a bit of help from your follower.
All you need to do is give your follower a Soul Trap enchanted weapon and some empty soul gems. This ensures that whenever they kill an enemy, a soul gem in their inventory will get filled.