You're in the end game, full of diamond tools and gear, grinding your way toward the enchantments, and digging tunnels over bedrock. And yet, you can't find Netherite to craft and repair the best gear Minecraft has to offer.
Netherite is a necessary item to upgrade diamond weapons, armor, and tool into Netherite gear. Netherite comes in blocks, ingots, and scraps, all of which are on the other side of a Nether Portal.
So, you'd have to find a Ruined Portal on the Overworld, and repair it, if you haven't. You can find your world's "Seed" to check the locations of these portals and other key areas on an interactive map.
How to Repair Ruined Portals?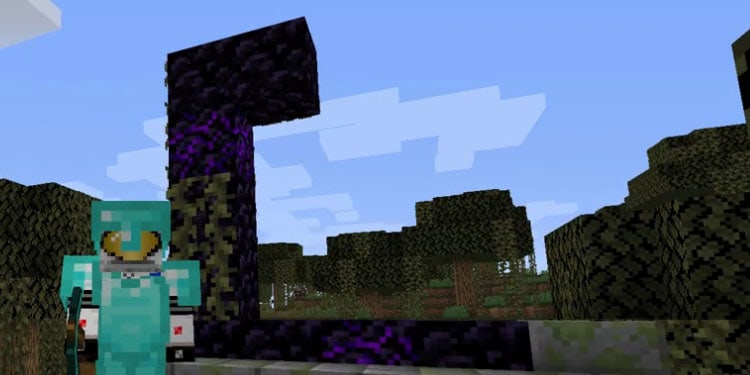 You probably noticed that you need to go to the Nether for the super high-end loot. The best way to reach the place is to find a Ruined Nether Portal in the Overworld and repair it.
Look at the image above and notice how it looks like half a structure. You need to complete the structure to repair it.
However, the first thing you'd want to do when you find a Ruined Portal is write down its coordinates. That's because the portal on the other side (the Nether) won't take you back to the same location on the return journey. It will link you somewhere else.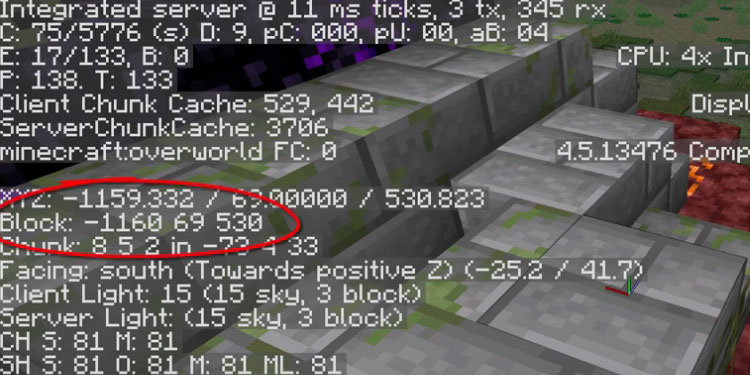 Finally, how to find these portals? We can offer these locations as block generation is randomized in Minecraft.
To find the coordinates on Bedrock, go to Settings, the Game, and turn on "Show coordinates."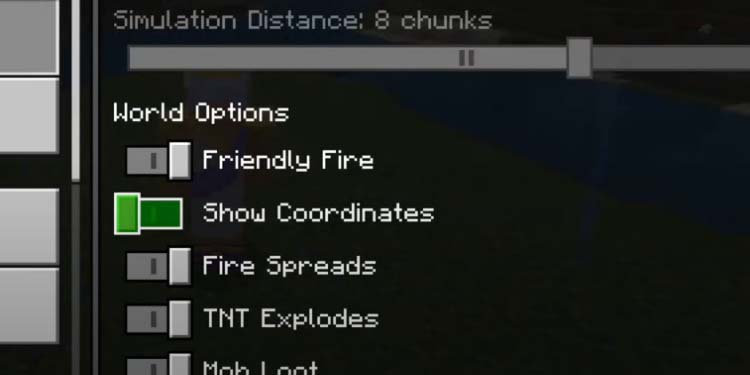 On Java, press FN+F3 on your keyboard.
Anyhow, Ruined Portals are "unfinished." They require some extra blocks to function properly. Here's what you need:
Flint and Steel
About 10 Obsidian blocks
A Diamond Pickaxe
Also, prepare yourself for a journey to the Nether. Pack building materials, weapons, armor, torches, and whatever you think necessary.
Here's how you can repair these portals:
Take out the "Crying Obsidian" with your pick. These are luminous versions of obsidian blocks, so they look brighter.
Rebuild the arc of the Nether Portal with Obsidian blocks.
Equip your Flint and Steel and use it around the sides of the portal. It will activate it.
Go past the portal and have fun in The Nether!
When you first go into the portal, be careful with your surroundings. The portal could take you to a cliff, which is why you need construction materials.
How to Find Ruined Portal Locations?
Most Minecraft worlds have plenty of Ruined Portals across the Overworld. But if you can't find one, you can check the code of your realm (the "Seed") and then put it on a Minecraft Seed map finder to find key locations such as these portals.
Java players can press "T" and then write "/seed."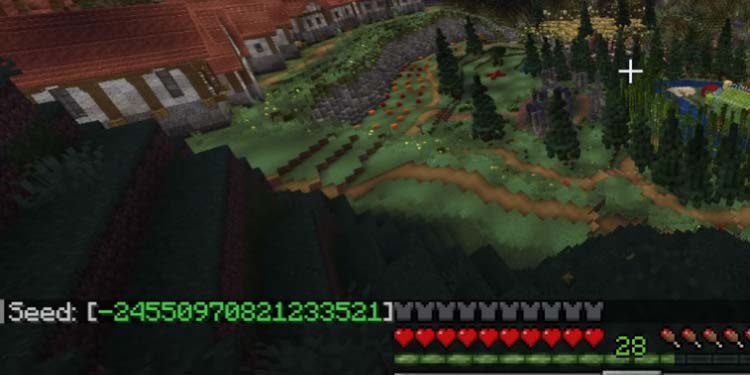 Also, it would be best to enable cheats. Otherwise, the method won't work.
Hit ESC
On Settings, go to "Open to LAN"
Click on "Allow cheats" to turn it ON
Click on "Start LAN World" below.
Bedrock Edition players can find the Seed like so:
Go to Settings
On "Worlds," click the pen button of the realm you see at the top. That's the world you're currently playing (or the last one you played).
Go to "Seed" to find the Seed number.
Now, you can go to Chunkbase, put the number, select your edition (Java or Bedrock), and engage with the interactive map.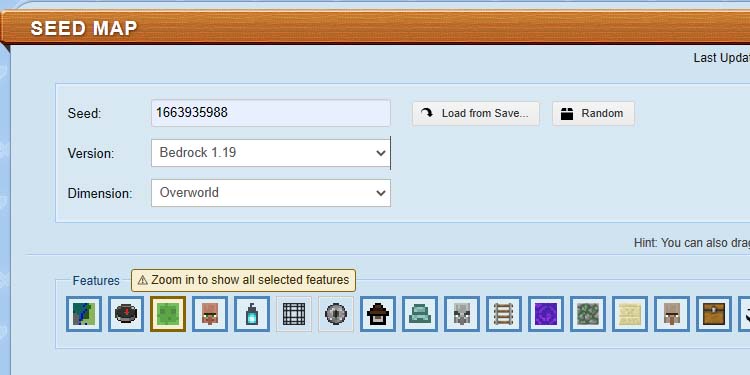 Then, you can click a Ruined Portal icon on the interactive map (the portal icon) to check its approximate location.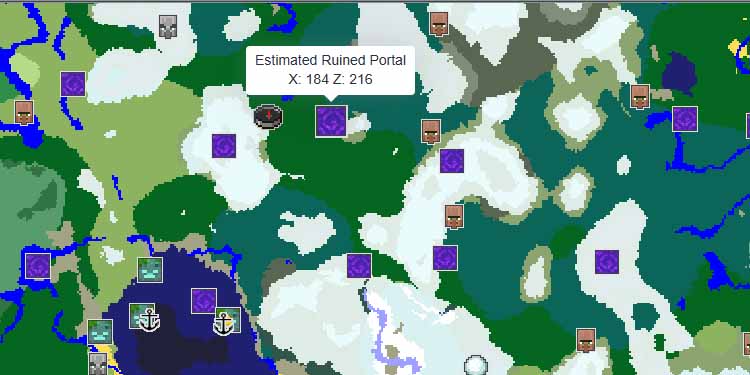 Finally, you can either walk to the portal or use the teleport command. On Java Edition, press "T", type "/tp" and follow with the coordinates in X Y Z format.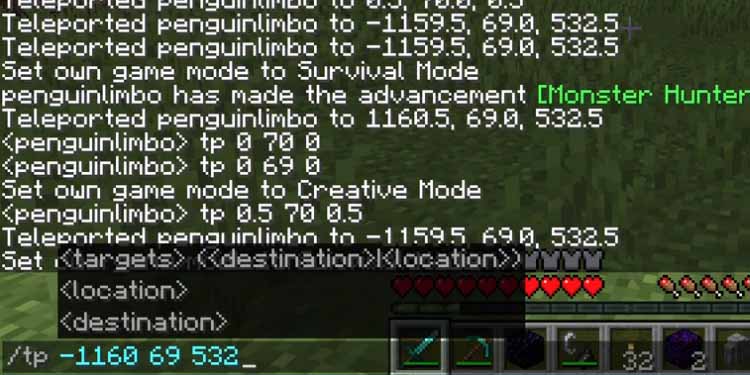 On Bedrock, open the Commands & Chat box, type "/tp @p" and follow the coordinates in X Y Z format.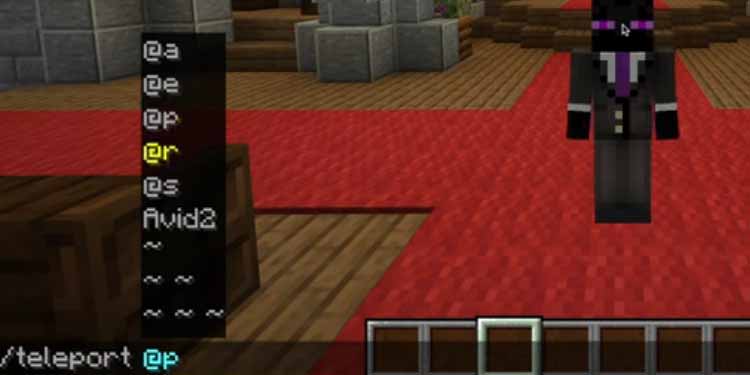 How to Find Netherite?
There're two ways to find Netherite. The first one is mining Netherite Blocks, which is a source of Netherite Ingots The second one is mining Ancient Debris, which offers Netherite Scraps, a resource you can then transform into Netherite Ingots.
In other words,
Netherite blocks offer 9 Netherite Ingots
Ancient Debris blocks offer 1 Netherite Scrap
Upgrading diamond gear to Netherite gear requires one Netherite Ingot
You need a diamond pickaxe to mine Netherite Blocks and Ancient Debris blocks. Remember that the ingredients for a diamond pickaxe are 2 sticks and 3 diamonds.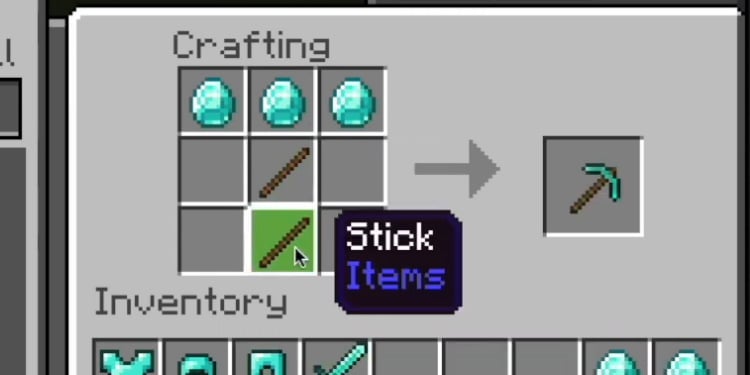 Mine Netherite Blocks
The best source of Netherite is Netherite Blocks. These spawn in the Nether, in specific, between Y:8 and Y:22 coordinates.
You'll find Netherite Blocks by exploring the Nether freely. That's a dangerous place, though, so you'd want to have the enchanted weapons and armor, potions, diamond gear, and plenty of HP.
Netherite blocks look gray and have a darker tone on the corners. They can be challenging to spot, so keep your eyes sharp, and, as usual, mine in rectangular patterns. A single block will give you 9 netherite ingots.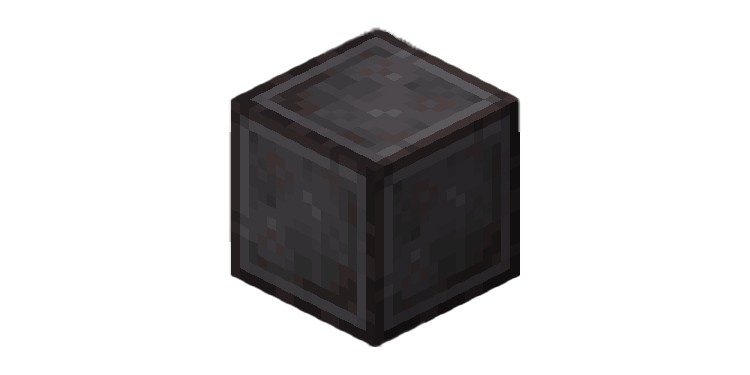 That said, Netherite blocks are rare, and there's no official information guiding the players toward common spawn spots. However, the Minecraft community has found three Nether biomes where these blocks are a bit more common:
Basalt Deltas: these are full of magma cubes, but low on mobs.
Nether Wastes: it's the most common Nether biome. It features repetitive blocks, which makes it easier to spot Netherite blocks.
Warped Forest: these are full of resources, chests, valuable blocks, and key locations. You should make a base on these types of biomes.
Finally, if you put a Netherite Block on the Crafting table, you'll get 9 Netherite Ingots, which is what you need to upgrade and repair your gear.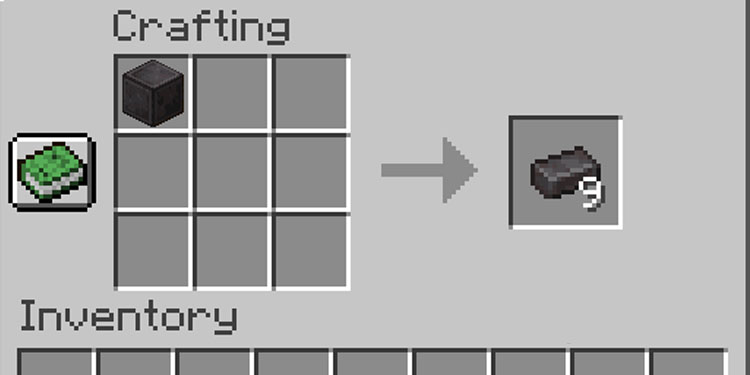 Mine Ancient Debris
A secondary way of finding Netherite is by mining Ancient Debris. These blocks are gray, and they have a rugged pattern on the sides and rectangular designs at the top.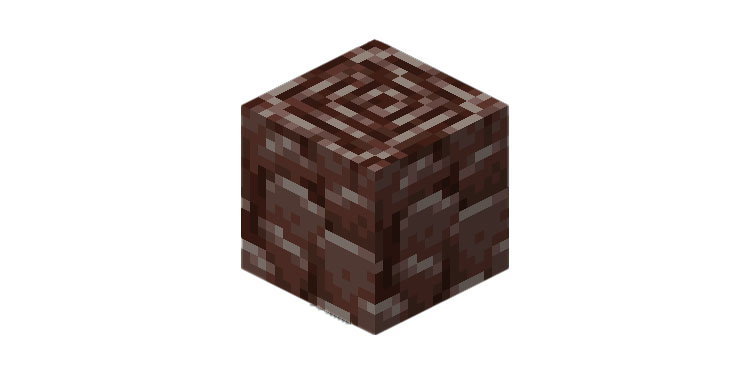 These blocks are rare as well, but more common than Netherite blocks. You need a Diamond (or Netherite) pickaxe to mine it, and the reward will be the entire block.
You may find these blocks on the Nether, commonly around d Y:15 altitude. Also, these blocks never generate naturally exposed to air, but they can generate on smaller lava pockets. So, you will need to mine, as usual, in rectangular patterns to find Ancient Debris.
Once you find the blocks, you can take the Ancient Debris to the Furnace or Blast Furnace. Then, combine it with any fuel source (such as Coal) to get a single netherite scrap.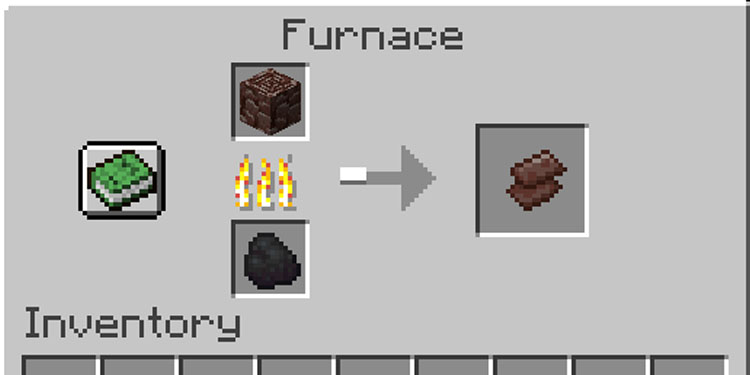 It's expensive, but the good news is that Ancient Debris blocks are close to one another, so you may mine various at the same time. Also, you may find Ancient Debris blocks on chests across the Nether and Nether Fortresses.
In that regard, you can use Chunkbase to find Nether Fortresses. Just select The Nether on the drop-down "Dimension" menu, and click a Nether Fortress icon to find its coordinates.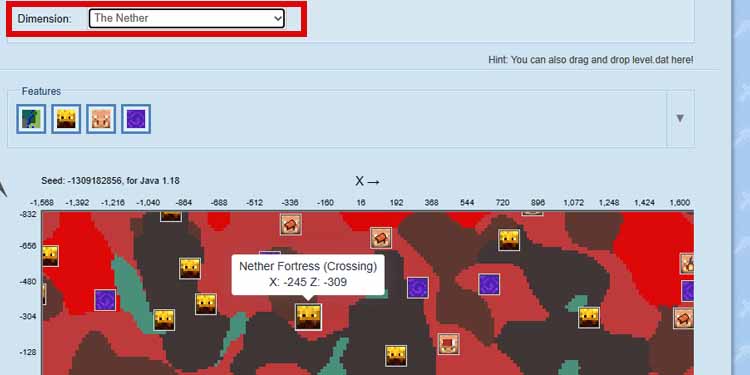 Another trick to finding Ancient Debris is using TNT. If you use TNT on the Nether, everything will explode except for the Ancient Debris, as it has a very high explosion resistance.
Remember that the recipe for TNT is 4 Sand Blocks (or Red Sand Blocks) and 5 Gunpowder. Also, you can light it up with Flint and Steel.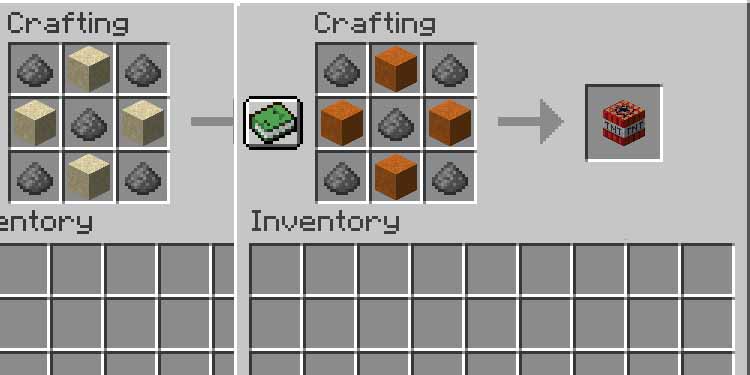 Netherite Scraps are an ingredient for Netherite Ingots. The full recipe is four Netherite Scraps and four Gold Ingots.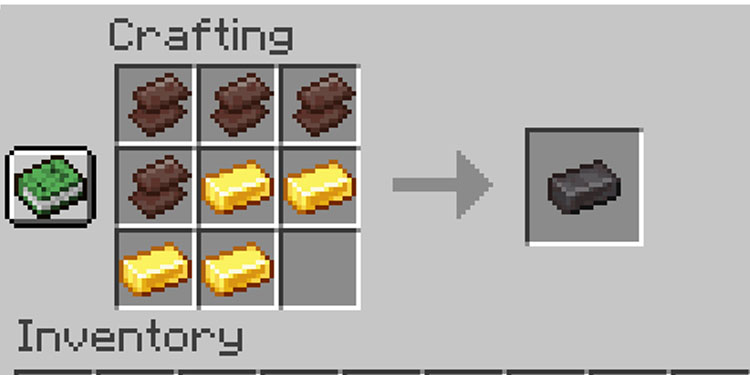 Lastly, the formula for Gold Ingots is smelting Raw Gold in the Furnace or Blast Furnace.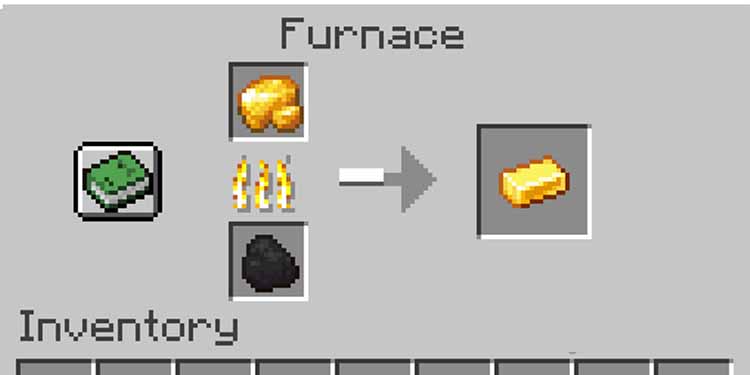 Alternatively, you can put 9 Gold Nuggets on the Crafting Table for a single Gold Ingot, or a Gold Block for 9 Gold Ingots.