Not only did the Hearthfire DLC add the feature to build your own home, they also added the feature to hire stewards for your homestead. The main purpose of this addition was to help you with your home improvement projects.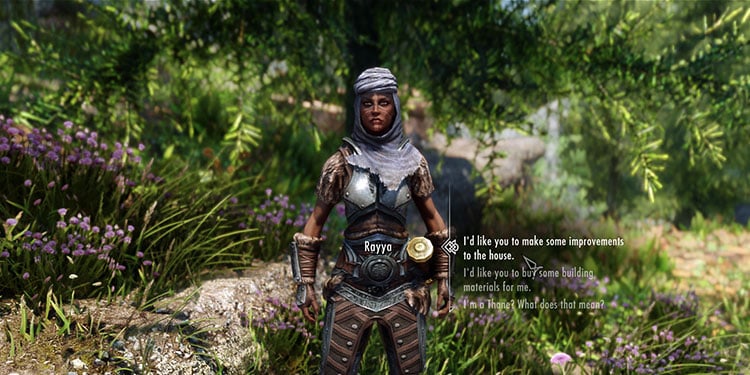 Your housekeeper can help you collect essential building resources, add furnishing to your rooms or even help you place farm animals on your homestead. So how do we get ourselves a steward?
Well, firstly, stewards aren't a unique type of NPC. In fact, you can assign the role of the steward to an existing NPC. Just make sure they are your followers.
In short, to get yourself a steward, you must bring a follower to your homestead and then ask them to be your steward. Let's get into the details.
Step 1: Build Your Homestead
As your steward will be looking after your homestead, you'll need to ensure that you've built your homestead already.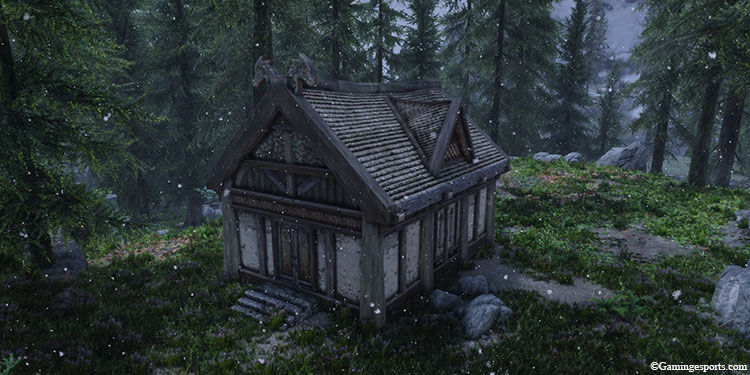 You don't necessarily have to furnish your homestead, but ensure that you at least build the Small House Layout using the Drafting table and the Carpenter's workbench.
However, to build a homestead, you'll first need to buy a plot of land from the jarl of the respective holds. You can learn more about building a homestead from here.
Step 2: Bring a Follower to Your Homestead
In the next step, you'll have to bring one of your followers to your homestead. Then, simply ask them to become your steward.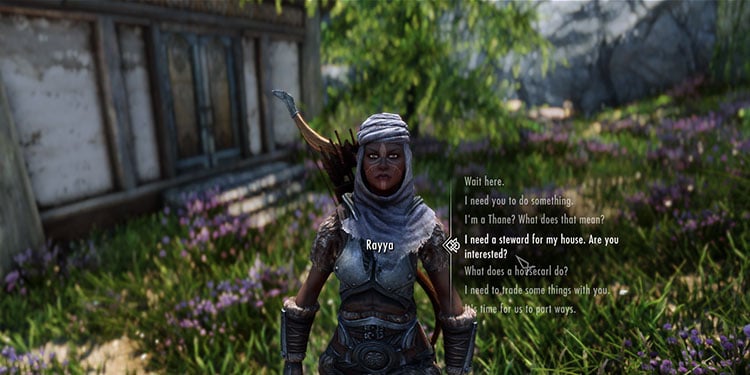 You should make your decision wisely while choosing the steward for your homestead, as you won't be able to replace them after they are hired.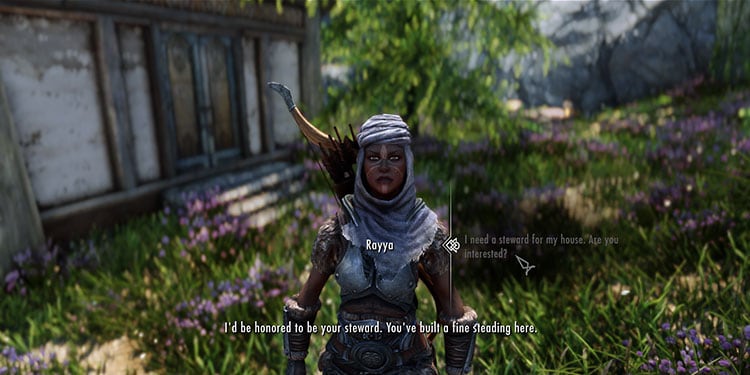 Here's a video guide showing you all the steps.
Choosing a Steward
You should know that not all followers are capable of becoming your steward. You cannot make stewards from paid mercenaries like Jenessa, the Khajiit mage J'zargo, or even the companion member Farkas.
There are only selective followers that can be assigned as your steward. We've listed them all in the table below.
| | |
| --- | --- |
| Followers | Location |
| Adelaisa Vendicci | Solitude |
| Aela the Huntress | Whiterun |
| Annekke Crag-Jumper | Darkwater Crossing |
| Belrand | Solitude |
| Breyna Maryon | College of Winterhold |
| Calder | Windhelm |
| Erik the Slayer | Rorikstead |
| Eola | Markarth |
| Faendal | Riverwood |
| Ghorbash the Iron Hand | Dushnikh Yal. |
| Goldir | Hillgrund's Tomb. |
| Illia | Darklight Tower. |
| Iona | Riften |
| Jordis the Sword-Maiden | Solitude |
| Lob | Largashbur. |
| Lydia | Whiterun |
| Marcurio | Riften |
| Njada Stonearm | Whiterun |
| Ogol | Largashbur |
| Onmund | College of Winterhold |
| Ria | Whiterun |
| Roggi Knot-Beard | Kynesgrove. |
| Sven | Riverwood |
| Uthgerd the Unbroken | Whiterun |
| Vilkas | Whiterun |
| Agmaer | Fort Dawnguard |
| Beleval | Fort Dawnguard |
| Celann | Fort Dawnguard |
| Durak | Fort Dawnguard |
| Ingjard | Fort Dawnguard |
| Talvas Fathryon | Solstheim |
| Gregor | Dawnstar |
| Rayya | Morthal |
| Valdimar | Falkreath |
The last three followers in the list are best suited for the role of steward for your homestead, as they are the new NPCs that were added to the Hearthfire DLC.
You can make them your follower by becoming the Thane of the respective holds.
What Can the Stewards Do?
The steward you've hired for your homestead can help you with all the menial tasks for your home improvement like resource gathering, room furnishing, etc. More specifically, they help you to,
Buy the necessary building materials, such as Quarried stone, Clays, and Sawn Logs.
Decorate all the rooms. Unlike other improvement features, room decoration will occur gradually and can take a while to fully furnish a room.
Hire a bard to play some music at your home.
Employ your personal carriage driver.
Add animals to your homestead, such as cows and chickens. They'll give you foods such as a Jug of Milk and Chicken's Egg which you can use to make cooked meals. If you've already build a stable, you can ask your steward to buy you a horse.