Astel is a mighty boss found in the optional content of Elden Ring. This monster, right out of a cosmic horror tale, is located deep beneath Nokstella in an area called Lake of Rot. This lake is a classic FromSoftware poison swamp area and we know they love to put at least one of those in every one of their games.
Astel will be blocking a very important route there, towards the Deep Ainsel Well. The lift there is the only way to reach the Moonlight Altar, final location for Ranni's questline.
It's easier to get to Astel if you have completed Ranni's quest till you defeat the Baleful Shadow and have gotten the Discarded Palace Key. You will have to progress further from the same route to get to the huge arena housing Astel, Naturalborn of the Void.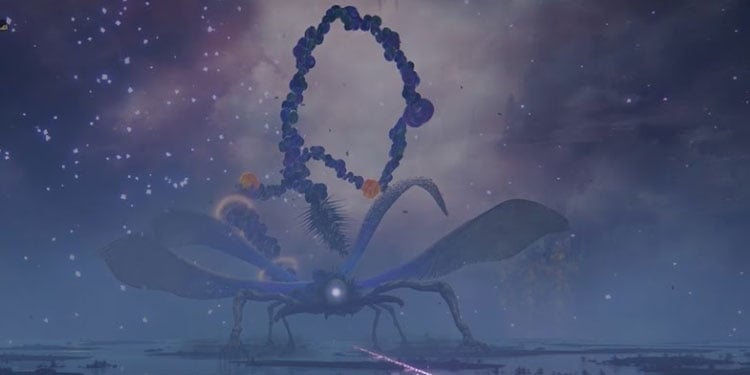 Before heading there though, you might want to get a couple of things done. It is best to already have the Dark Moon Ring, in order to keep progressing through Ranni's Questline.
Giving it to her will cause you to become Ranni's betrothed and lead to the Age of Stars ending. You can find the Dark Moon Ring inside a chest in the library where Rennala, Ranni's mother resides.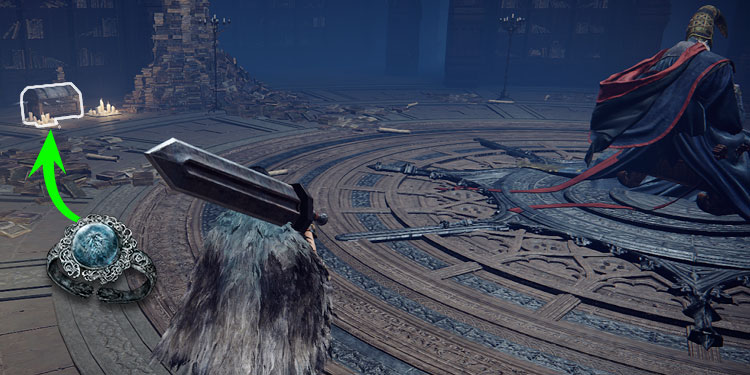 Next is a friendly reminder to make sure you are carrying enough consumables like Preserving Boluses or Incantations, like Flame Cleanse Me that can heal the Scarlet Rot. The area leading to this boss has a large lake infested with Scarlet Rot.
Just walking across the rotting lake will cause the rot to build up and constantly damage you. You can also wear mushroom armor to increase your resistance to the rot while you traverse this filthy lake. 
Finally remember, this boss is one of the stronger ones in the game and packs explosive magical punches. So, be prepared and let's dive into the steps that will guide you to Astel Naturalborn of the Void.
Head to the site of Grace, Nokstella Waterfall Basin. If you have progressed enough through Ranni's questline you should be able to fast travel here. 
Head into the cave, and to the area where you fought Baleful Shadow. On the right side of this arena, you will find an entrance into a structure with a lift chamber. 
Take the lift in this structure to reach the depths of Nokstella, you will reach the Lake of Rot. Proceed to activate the Site of Grace directly in front of the lift exit. 
Head into the rotting lake bravely. This place as the name says has a rotting swamp that causes scarlet rot so make sure you have enough consumables or healing items to fend off the rot. Also, don't forget to pick up the Map of the Lake nearby the site of grace. 
You should be able to see a faint outline of white structure afar right from the Lake Shore. Keep going towards it till it becomes clearer, you will see a huge gate-like structure lit with gigantic braziers and statues. 
Go inside and downstairs, you will come across another Site of Grace called Grand Cloister. 
From this Site of Grace, you look towards right, you will see another brazier lit doorway all the way down. This is where you need to go.
Go right from the site of grace and you will see ledges along the giant walls, jump to these ledges and keep jumping all the way down till you reach the bottom area with the braziers.
There are some Lesser Kindred of Rot, they seem to be praying to something. Some are patrolling as well, try to avoid them or fight them. You can run past most of them and go left when you see the turning. 
You will see a tomb at the edge of this area. Interact with the tomb and select to rest in it. You will get a cutscene and the tomb along with you will flow downstream.
You will find yourself in a blue lit area. This area is quite far from the Lake of Rot. Even if it is still called the Lake of Rot, you will not get poisoned by Scarlet Rot here. 
Proceed a bit further till you see a fog wall, travel through it and you will meet Astel Naturalborn of Void.   
Fight and Defeat Astel Naturalborn of the Void. 
Below is an additional help, a map with markers and landmarks you can follow to reach Astel without any confusion.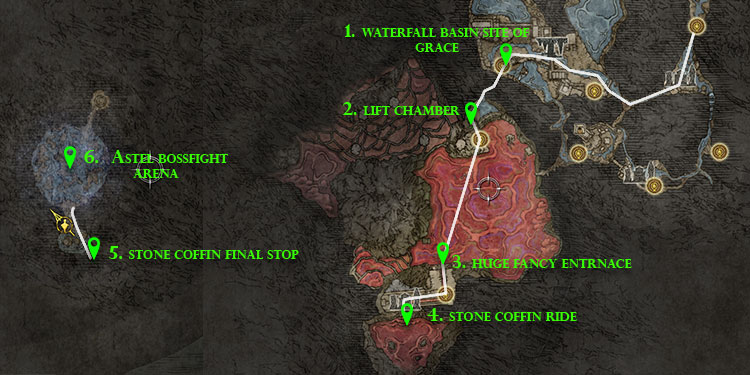 Bossfight With Astel
Astel's appearance can be described as a giant purple ghastly ant, with vibrant wings. Astel has a sinister skull for a face, skeletal limbs and a scorpion-like single helix strand as tail. This tail comes with a menacing barbed end. The tail also has a pair of orange amber encased bubbles, which is most likely to be Astel's eggs.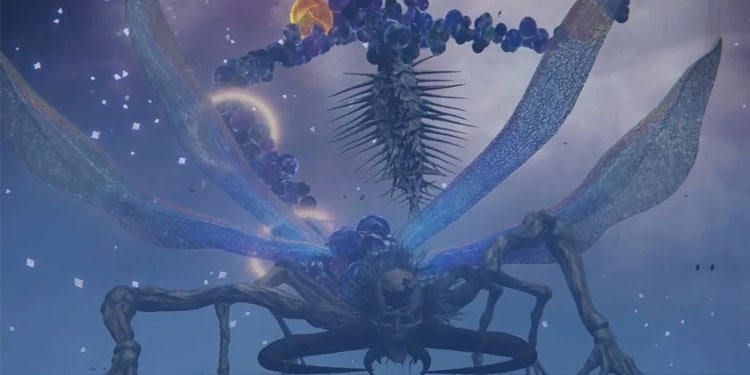 You will fight Astel in a large otherworldly arena. This space ant has a tendency to use a lot of magic. The signature move of Astel is to shoot a beam of purple light at you. It will also summon and rain down meteors from inter-dimensional portals upon the very ground you stand on. Run too far and its tail can stab you from across the whole arena.
Astel will immediately shoot a beam as soon as you enter the arena, so dodge it before you start summoning spirits or using buffs. If you are a melee build, the best strategy is to get close under Astel's abdomen or head and adapt a hit and run strategy before you get squashed. Ranged attackers can utilize a dodge and shoot strategy and whittle down Astel's health. 
What Happens After You Defeat Astel?
After beating Astel you will obtain the Remembrance of Naturalborn along with 80000 runes. Just like any other Remembrances, you can exchange this for boss items from finger reader Enia. You can get either Bastard's Star a Flail or an Ash of War: Waves of Darkness per Remembrance of Naturalborn.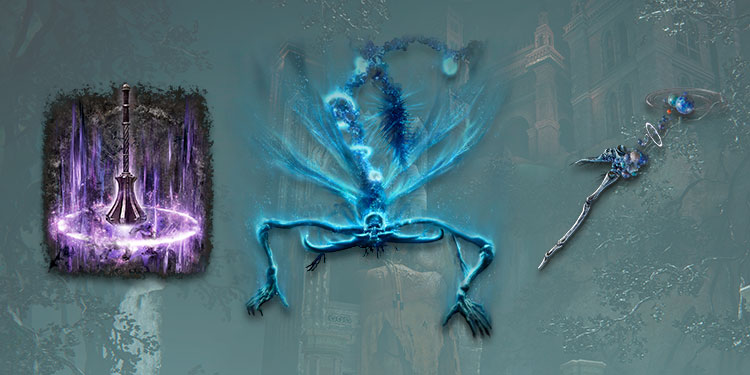 You can also now access the Deep Ainsel River Well from a lift in the north of the arena where you fought Astel. This unlocks your progress in Ranni's questline and takes you a tad bit closer to the Age of Stars ending.
Lore of Astel, Naturalborn of the Void
Exactly like the final boss Elden Beast, Astel too originated from the stars. The star that brought Astel to Lands Between erased a whole city from history itself. It is now a rot infested Nameless Ruin, long forgotten by history. The traces of this city's grandiose architecture are now Scarlet Red, covered by rotting lifeforms and swamps of rot. 
You need to get past the unnamed rotted city to find an almost tranquil secluded space. That is where Astel resides. You will experience the Naturalborn's domain as enveloped in cosmic energy and blanketed with an ankle-deep layer of water.
It is not known what relation Astel has with Ranni, nor the reason for its appearance in her questline. Astel bears a very close resemblance to the Malformed Star enemy and has similar mandibles like the Fallingstar Beasts you will come across.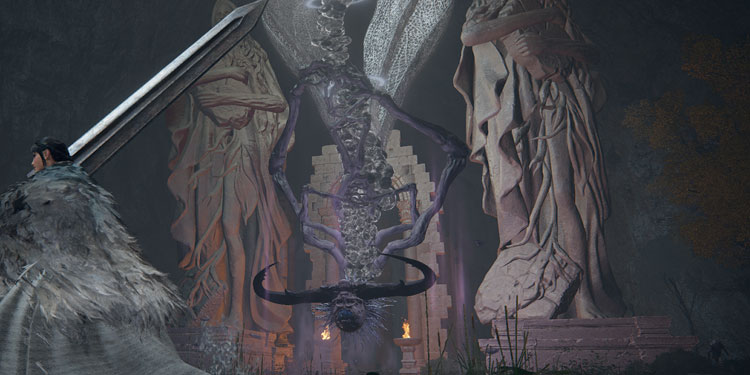 Astel seems to have fallen upon the Eternal City as the harbinger to start the demise of their civilization. The Naturalborn of the Void has been in the Lands Between since ages, still living in the large crater it initially fell into. We can assume Astel is a primordial being on par with the Elden Beast in both power and age.