One of the exciting parts of Destiny 2 is collecting and crafting unique gears. To be a step ahead of everyone, you'll need to grind to equip your guardian with the best gears. Similarly, to achieve higher level gear, you will need upgrade modules. 
Since the Witch Queen expansion there are many different ways to craft weapons. The variety of cool gears and crafting them is what makes the game fun.
What are Upgrade Modules?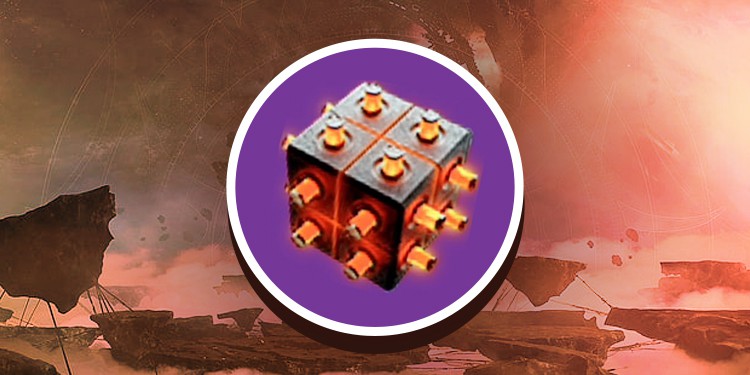 I've spent a number of hours farming for upgrade modules. They're a huge part of the game and a necessity for you to infuse gear with higher level equipment. Upgrade modules lets you increase the power level of your weapon or equipment. You're able to infuse two different weapons or armor and get stronger in the game. 
However, You can only do it with items of the same slot. You can find upgrade modules in many different ways.
Here are all the ways to get Upgrade Modules.
Purchase Modules
You can purchase Upgrade modules from either Banshee-44 or Ada-1 in the tower. Upgrade Modules are received from these two Exo characters in exchange for these resources: 
10 Legendary Shards
25 Planetary materials
5,000 Glimmer
1 Enhancement Core 
Both Banshee and Ada-1 sell two different Upgrade modules. The planetary materials that are required changes daily. So, the upgrade modules given by the vendors depend on the type of planetary material.
Season Pass
As Destiny 2 players, we're all familiar with various season passes in the game. Every season there's a new season pass released that provides players access to new challenges and activities. When you purchase a season pass, you're able to earn rewards faster than the free track.
Each season contains a new layout and changes. Currently the Season of the Seraph is going on with 37 upgrade modules available. In the free track, you get a chance to farm and collect 19 upgrade modules. If you purchase a premium pass, you can collect 18 extra upgrade modules. You can collect the maximum number of modules from the season pass. 
Witch Queen Campaign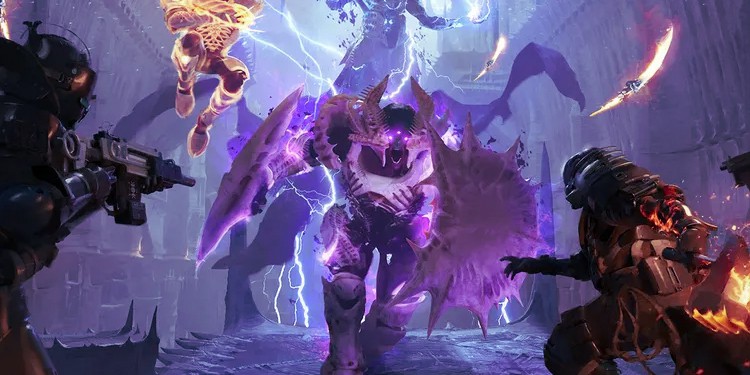 The Witch Queen campaign allows you to collect upgrade modules. There are various encounters in each story mission. You earn a chest after completing each one. The chest contains an upgrade module with other rewards as well.
If you set the difficulty level to legendary then you can collect two modules per chest. Remember that you can only do this once and the rewards will not reset if you complete and restart the campaign. 
Equip Modularity Mod
Another way to farm upgrade modules is using a modularity mod. However, the drop rates are relatively low. The ritual vendors – Zavala, Shaxx and the Drifter give you an upgrade module each. To activate it, you will have to reset their ranking systems once. It will require you to farm quite a bit to reset a vendor's reputation. 
The three mods you can equip are Crucible, Gambit and Vanguard. As you equip them and conduct the missions, you'll get a chance to collect the modules.
Gunsmith Bounties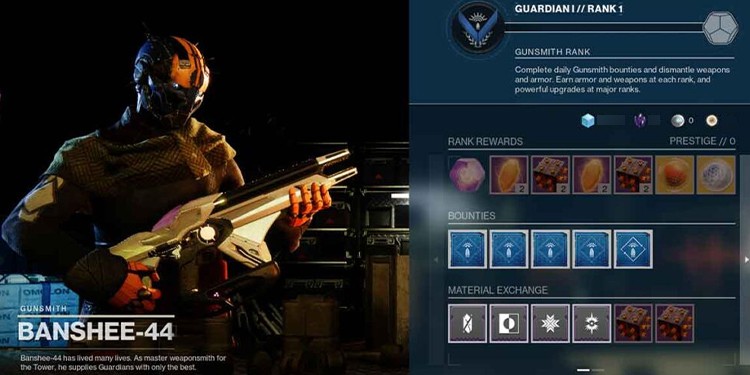 Upgrade modules can be farmed any time during the season by doing the weekly bounties from the Gunsmith. There are two bounties that you can complete each week. Each of the two bounties reward one upgrade module each. 
Concentrated Mattergem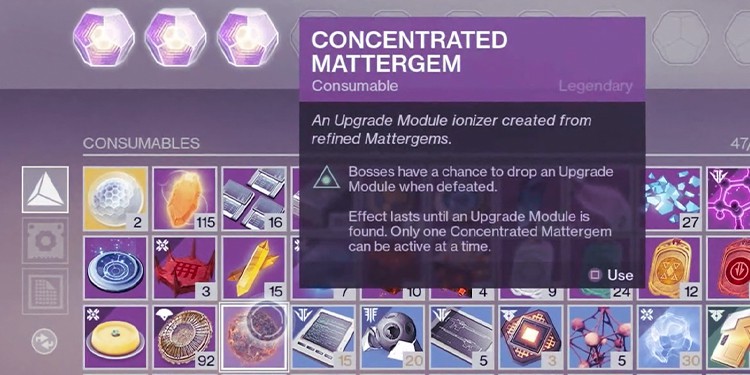 A Concentrated Mattergem is a consumable item in Destiny 2. With the concentrated mattergem buff, the chances of a boss dropping an upgrade module increases. The buff lasts until you find a module. You will need 200 bright dust to purchase it from the Eververse store. 
You're unlikely to make it too far in the game without Upgrade Modules. Be wise when you're using the modules as you already know how difficult it is to obtain one without a season pass. You'll have to replay several missions just to farm them.