Destiny 2 is a co-op shooter game with a great story. From the moment of its release, players are hooked on its story and different choice of weapons. Every weapon gives other stats and provides different gameplay to users.
You will get normal guns without any work in the game. However, there are some Exotic weapons that you have to unlock first. These exotic weapons have high stats than normal weapons and grow your power level.
You can also upgrade weapons and customize them. However, the game does not provide the players with all of the necessary information. So unlocking and upgrading weapons in Destiny 2 can be confusing.
Among those powerful weapons, Cloudstrike is one of the most exotic sniper rifle.
In this guide, we will show you how to get Cloudstrike in Destiny 2.
Unlocking Cloudstrike in Destiny 2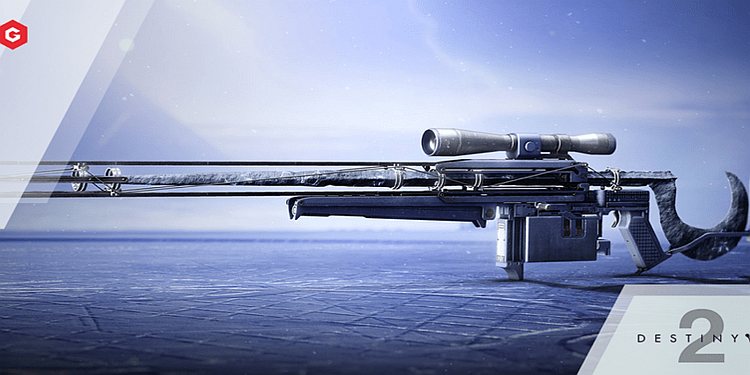 Unlocking weapons in Destiny 2 is no ordinary feat. You need to invest lots of time and effort to unlock those exotic weapons. Many players also consider unlocking exotic weapons a hassle.
Cloudstrike is no exception and needs more grinding than other exotic weapons.
You need to go step by step to unlock the Cloudstrike, as mentioned below.
Complete Varik's Sabotage Quests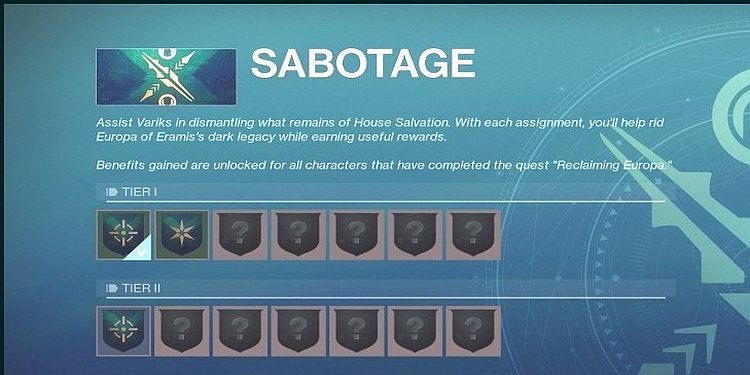 First, you must complete the main campaign before you can unlock Cloudstrike. After you complete all the main quests, Varik will assign you quests that you have to complete.
Then, you will get Sabotage Quests. With the Sabotage Quests, you can now buy Empire Hunts, which will help you unlock the gun.
Complete "Old Secrets, New Challenges" Quests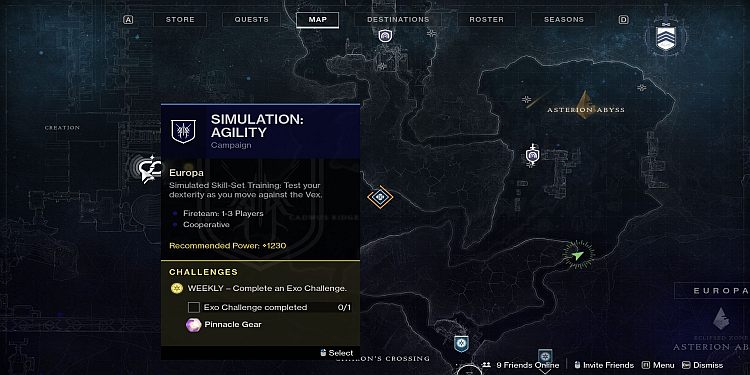 After completing the Deep Stone Crypt Raid quest from Varik, you will unlock a new quest called Old Secrets, New Challenges. Go to the location given by the quest. There you will get the Exo Challenge which you have to complete.
Complete "A Hard Rain Falls" Quest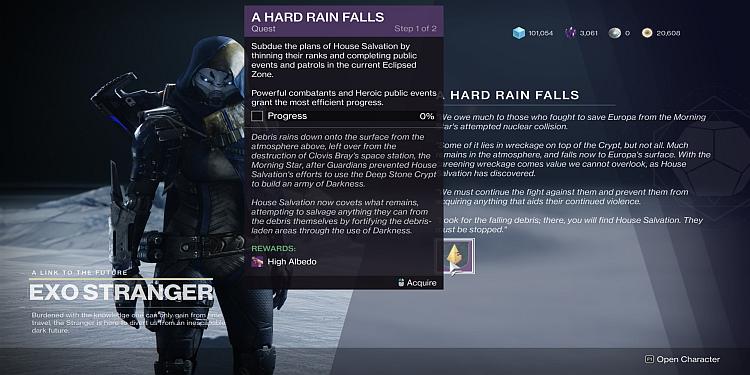 After getting the Exo Challenge, you will meet Exo Stranger, giving you the "A Hard Rain Falls" quest. You have to accept the quest and go to the Eclipsed Zone on Europa. The location of Eclipsed Zone keeps on changing. So, you need to find the zone.
After you get to the Eclipsed Zone, complete the quest where you will have to kill enemies and other missions. Complete the quests and interact with Exo Stranger, which will unlock the final Sabotage missions.
Complete "European Explorer 1 and 2" Quest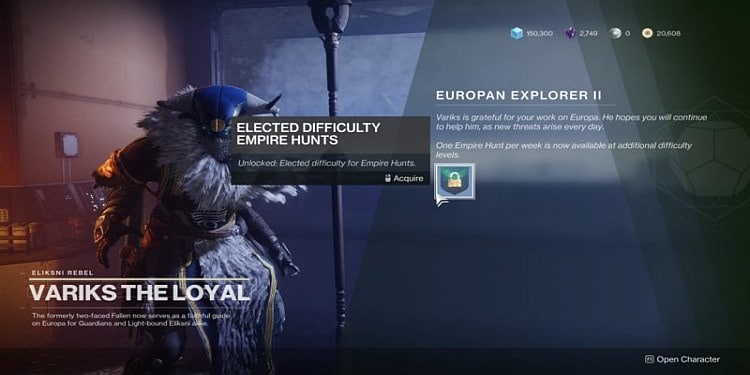 After completing the A Hard Rain Falls quest, you have to complete the final Varik's Sabotage mission, i.e., European Explorer 1 and European Explorer 2. First, you must complete European Explorer 1 to unlock the second quest.
To complete Europa Explorer 1, first, interact with Varik and start the quest. Then, head over to Europa and kill 50 enemies with Kinetic and Energy weapons. Also, you have to kill 25 enemies with Power weapons. Once you complete the first quest, talk to Varik again and start the Europa Explorer 2.
To complete Europa Explorer 2, kill 30 enemies with a yellow bar in Empire Hunts, or you can also choose to kill eight yellow-bar enemies after choosing the Dark Priestess quest. But the latter will consume more Herealways Pieces. Do this four times and go to Varik again.
Grind and Farm in Elective Difficulty Empire Hunts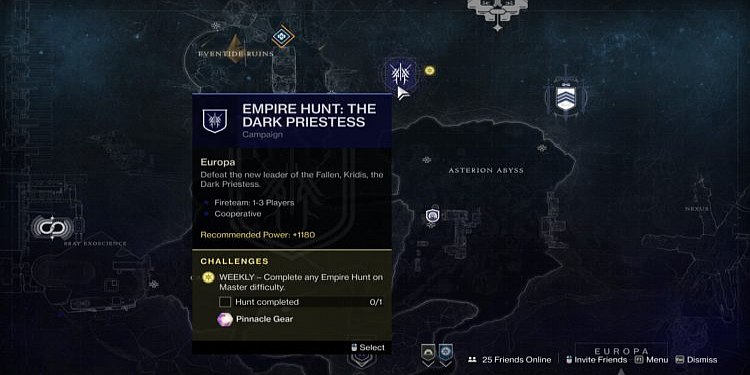 After completing all the quests mentioned above, you can now farm for Cloudstrike in Empire Hunts. Empire Hunts has four difficulty levels, i.e., Adept, Hero, Legend, and Master. However, Cloudstrike drop does not depend on the difficulty.
So, it would help if you played in Adept difficulty. You can solo the Empire Hunts, but finding a Fireteam is recommended. This will make it easier and faster for you to farm for Cloudstrike. Keep on doing this until you get Cloudstrike.
And finally, you can unlock the Cloudstrike and slay enemies like they are piece of a cake.