There comes a time when every Minecraft player needs metals for armor, weapons, and tool. The game's progress depends on your ability to craft better items, and some of these items require specific benches.
The blast furnace is one of these benches. It's a single block you can use to smelt raw metals, ores, metal armor, and tools. It's twice as fast as a furnace, but it can't smelt anything else. It's a necessary step towards high-tier gear such as enchanted weapons and armor.
Playing Minecraft's Survival Mode requires using specific resources to create each item. The resources you need for a Blast Furnace are these:
1 Furnace
5 Iron Ingots

3 Smooth Stones
Step 1: Get a Furnace
Making a furnace is quite easy, though, as it happens through the Crafting Table. Your first option is placing 9 Cobblestones on the 3×3 grid. The second option is putting 9 Blackstones on the 3×3 grid.
As showcased, you must leave the space in the middle empty. 
Cobblestone is one of the most common blocks in the world —you can get it from mining any common stone block you find as you explore the surface, caves, and underwater.
Blackstones are natural blocks you'd find on the Nether and Basalt Deltas. You can't craft it or generate it. However, you can mine it with any pickaxe.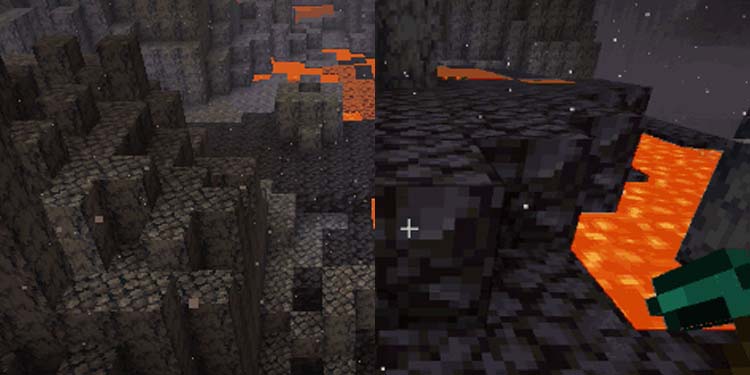 Overall, there're two ways to craft a Furnace on the Crafting Table:
Put 9 Cobblestones on the grid while leaving the space in the middle empty, or
Put 9 Blackstones on the grid, but leave the middle space empty.
Step 2: Get Iron Ingots
Iron Ingots are a common crafting material, which you can get as you explore the world, trading, or melting metals on the regular Furnace or the Crafting Table.
The easiest way to get 5 Iron Ingots is by smelting a block of Iron on the regular Crafting Table. A single Block of Iron delivers 9 Iron Ingots.
You can find Blocks of Iron in Caves as you explore deeper and deeper, or in mountains as you explain higher and higher.
A secondary way is putting 9 Iron Nuggets on the regular Crafting Table. It will yield a single Iron Ingot.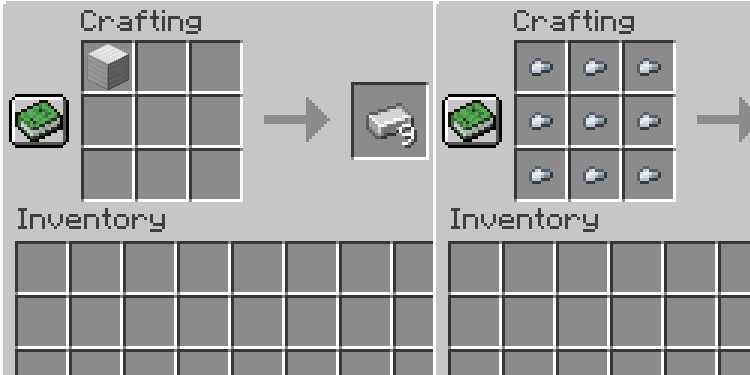 You can get Iron Nuggets by smelting any metal armor, tool, weapon or by exploring the world.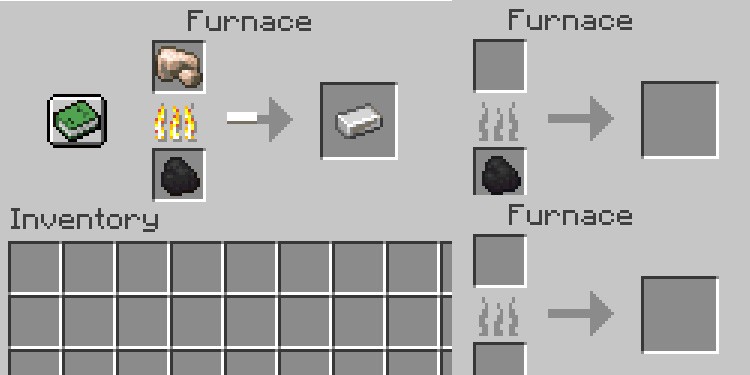 Lastly, you can hunt Iron Golems around villages. These drop Iron Ingots.
That said, remember that smelting items on the furnace take time. You can make time by searching for the rest of the items you need for the Blast Furnace recipe, and come back later to the furnace to pick up your Iron Ingots.
Overall, these are the recipes to get Iron Ingots:
Hunt an Iron Golem
Mix 9 Iron Nuggets on the Crafting Table
Put a single Block of Iron on the Crafting Table
Put Raw Iron and a fuel source (like coal) in the Furnace
Step 3: Get Smooth Stones
The smooth stone is a type of building block. You require a Furnace to make it. The recipe is mixing Stone with a fuel source like coal in the furnace.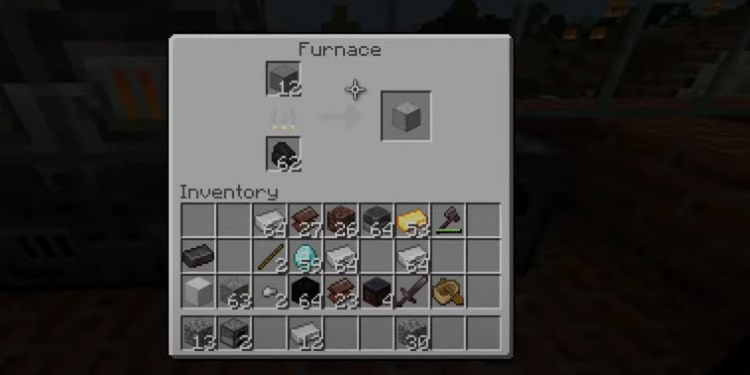 You can create Stone by mixing Cobblestone with a fuel source in the furnace.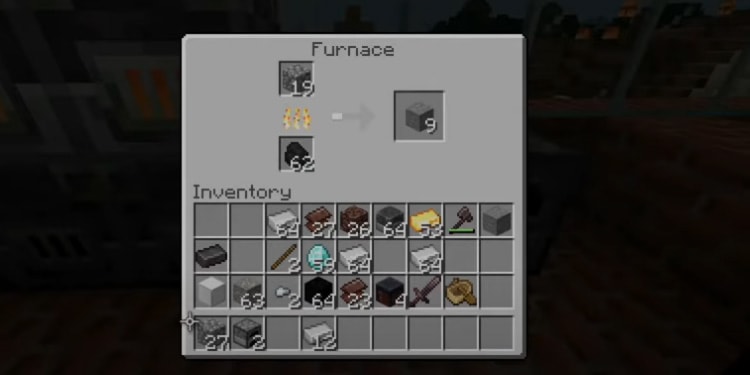 The process can take time, as each Smooth Stone can take up to a minute until it's ready.
Overall, there's a single recipe to get Smooth Stone, which is adding a fuel source and a Stone to the Furnace.
Step 4: Make a Blast Furnace
Once you have these items, you need to put them in a specific pattern on your Crafting Table. Put the Furnace in the middle spot. Then, put 5 Iron Ingots above the Furnace in a "U" formation. Lastly, put the 3 Smooth Stones on the bottom spaces.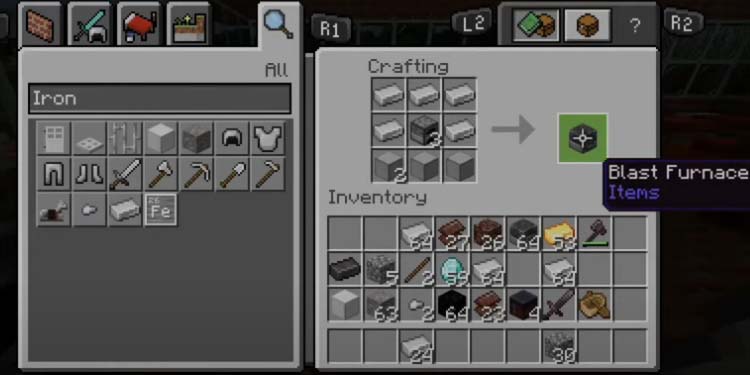 You can put the Blast Furnace on the Action Bar and put it down like any bench (for example, like the Crafting Table).