There're several crafting blocks in Minecraft, and they have the purpose of crafting, processing, and refining materials. One of these is the "Furnace," which can use coal, wood planks, wood logs, charcoal, and other materials as fuel.
Have you heard of charcoal, though? Do you know how to get it? Perhaps you want it because it's fuel, or maybe you want it because it's an ingredient for torches, Soul Torches, and Fire Charges.
It's an important ingredient—particularly, if you're ready to explore caves, you're going to need torches to light the area, find loot, and avoid mobs.
Charcoal Recipe in Minecraft
There's no crafting recipe for charcoal, and it also doesn't spawn naturally in the world. Instead, you need a Furnace or a Blast Furnace.
If you have either of these:
Interact with the Furnace or the Blast Furnace with the Use button to open its interface.
Put Wood, Stripped Wood, Log, or a Stripped Log in the top position (any type of wood will do).
Put a fuel source in the bottom position. A Wood Plank or a Wood Log will do, but coal is always the best fuel source. Naturally, you can put a Wood Log at the top, and a Wood Log at the bottom.

Wait until the Furnace smelts the log. Each log you put at the top will create a single charcoal.

Put the Charcoal in your inventory.

How to Get a Furnace?
The main block for the charcoal recipe is a Furnace, and you may not have one.
To craft a Furnace, you need 8 Cobblestones and the Crafting Table. Cobblestones are the most common type of rock you can find in caves, and you need a wooden pickaxe to mine it.
Once you have the ingredients, put them on the Crafting Table whilst leaving the center position empty.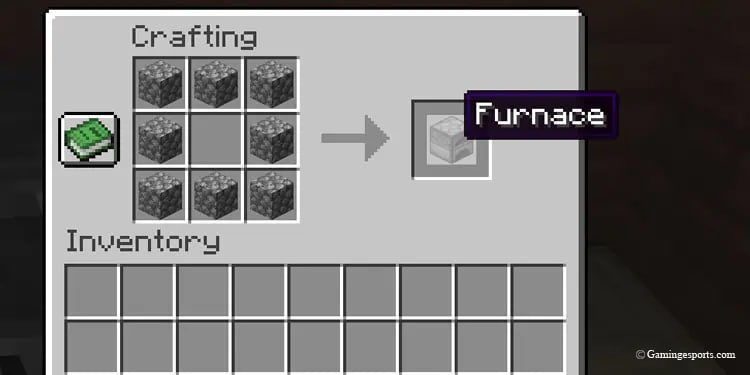 Then, put the Furnace on your action bar, select it, and place it in the world with the Place button (right-click on PC).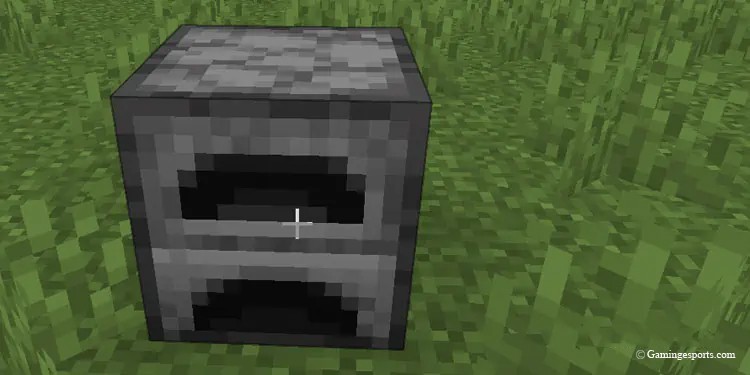 What Can You Do with Charcoal?
Charcoal is a fuel source and an ingredient for various fire-related items. If you use it in the furnace, it can burn just as much as coal, which is the best fuel source in the game. Each charcoal can smelt up to 8 items, just like coal.
Wood logs and wood planks burn 1.5 items each. However, a single Wood Log creates 4 Woodd Planks, so you could say that a log can burn 6 items.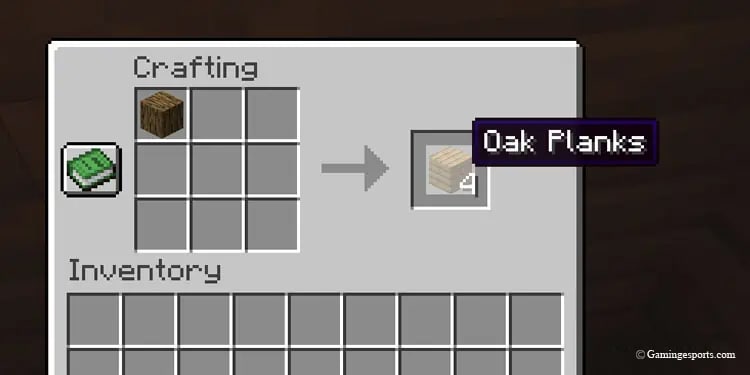 That said, you can convert 6 Wood Logs into 6 charcoal with four wooden planks. That's a total of 7 wood logs for 6 charcoal:
7 wood logs, as wood planks, equal 42 items smelted in the Furnace
6 charcoal can smelt 48 items in the Furnace
You definitely get the investment back by converting wood into charcoal in the furnace.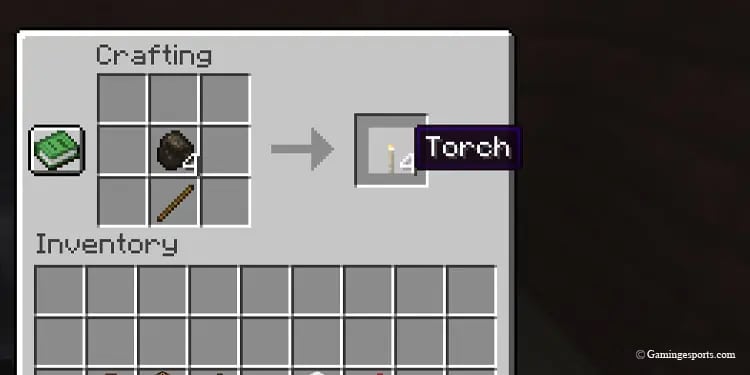 The next use for charcoal is creating torches. The recipe for torches is charcoal and a stick on the Crafting Table. The result is four torches, and the pattern is like so:
Torches illuminate dark areas. You can equip them and place them on any wall or floor. Additionally, they can melt ice and snow.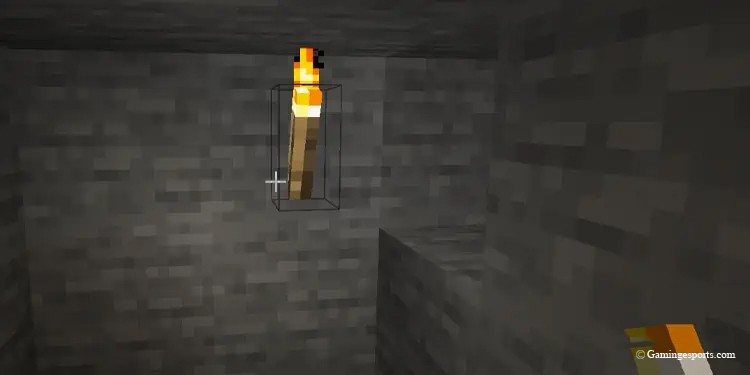 Similarly, you can use charcoal to craft a Soul Torch. It requires charcoal, a stick, and a Soul Sand block. The result is four Soul Torches.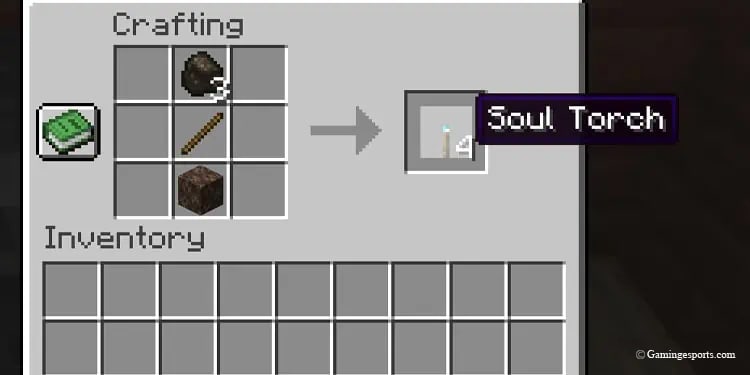 The light of Soul Torches is lower than regular torches, and it's blue. Its benefit is that it scares away Piglins.
The final use of charcoal is to craft a Fire Charge. The recipe is a Blaze Power, Charcoal, and Gunpowder in the Crafting Table. The result is three Fire Charges, and you can put the ingredients in any pattern on the 3×3 grid: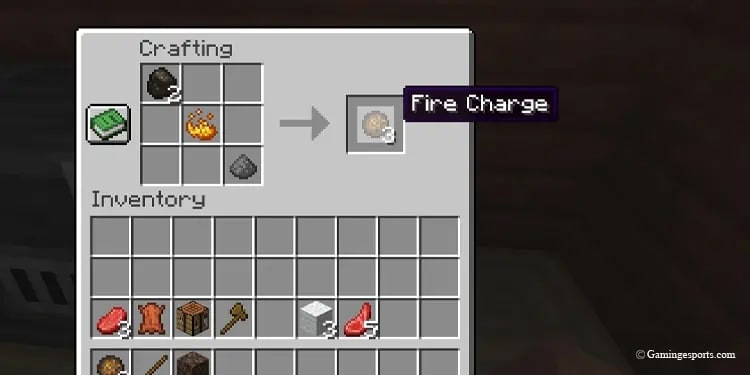 Fire Charges are a single-use item. You can equip it and use it to set on fire anything flammable, such as grass, candles, TNT, and campfires.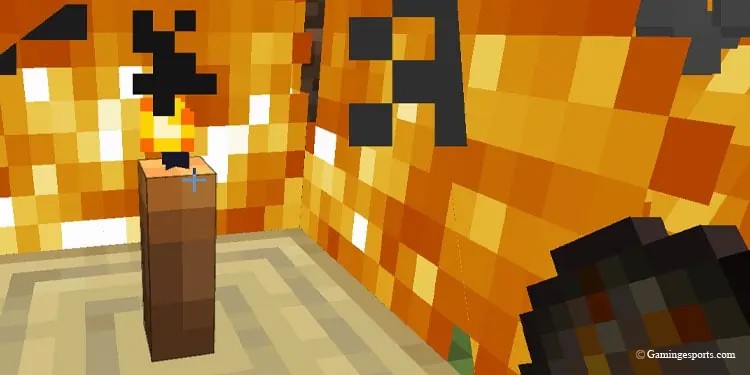 Additional Ways to Get Charcoal
There're a couple of additional ways to get charcoal, although we shared the easiest one.
First off, you can break a campfire with the Silk Touch enchantment. You'll get 2 charcoal that way. Silk Touch is available for shovels, axes, pickaxes, and hoes.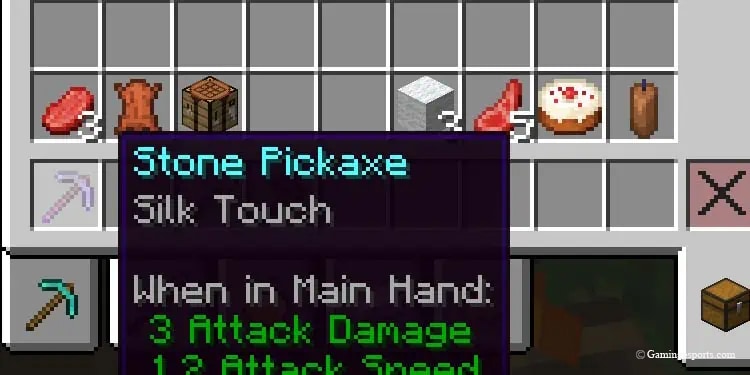 Another way to get charcoal is through the Compound Creator, a chemistry station available in Minecraft Education, and the Bedrock Edition if it has the educational features enabled.
In the middle position and from left to right, you have to put: 7 carbon, 4 hydrogen, and 1 oxygen.