Whether you're crafting new gears or upgrading your old ones, you'll almost always need Ingots. In fact, if you're trying to level up your Smithing skills, having a huge pile of Ingots should be your priority.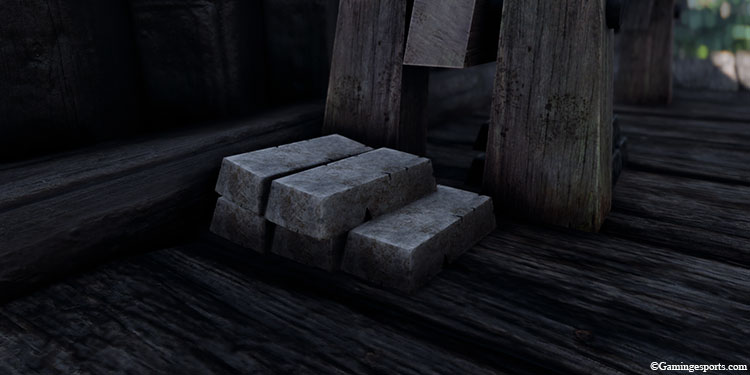 There are multiple ways to get Ingots in the game. You can buy them from blacksmith merchants, find them as random loot, or even make them yourselves.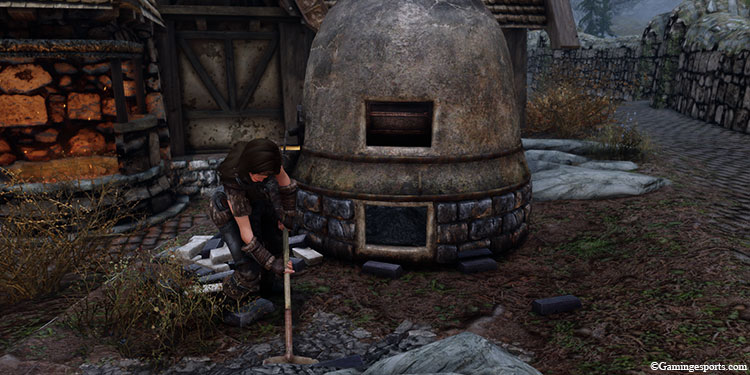 To make Ingots in Skyrim, you'll need to gather some ores (depending on the type of Ingot) and a smelter.
After getting enough ores, simply interact with the smelter to produce Ingots. Let's discuss !
Step 1: Get Some Ores
Before you start smelting any ingots, you'll need to collect the ores of that material. For example, To make iron ingot, you'll need iron ores. Similarly, gold Ingots will require you to have gold ores.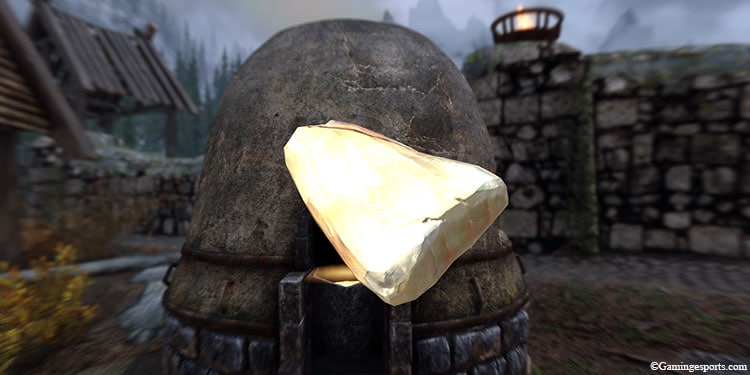 There are a couple of different ways to gather ores. You can either buy it from blacksmiths or extract it from ore veins at the mines. However, you'll need to get yourself a pickaxe for the later method.
There are a total of 26 blacksmiths in the game, and you can encounter them as soon as you leave Helgen and make your way to Riverwood.
There's Alvor in Riverwood.
Adrianne Avenicci in Whiterun.
Eorlund Gray-Mane in Whiterun.
As for the mining ores, well, there are over 42 mine locations in the game. We've compiled some of the most accessible locations along with the ores that they reserve in a table below:
| | |
| --- | --- |
| Ore Type | Mine |
| Iron | Embershard Mine, Halted Stream Camp Mine, Iron Breaker Mine, Whistling Mine |
| Silver | Fenn's Gulch Mine, Cidhna Mine, Sanuarach Mine |
| Gold | Lost Prospect Mine, Kolskeggr Mine |
| Corundum | Darkwater Crossing, Goldenrock Mine, Dead Drop Mine |
| Orichalcum | Dushnikh Mine, Bilegulch Mine, Bilegulch Mine |
| Malachite | Steamscorch Mine, Labyrinthian, Throat of the World |
| Moonstone | Soljund's Sinkhole, Silent Moons Camp, Darkfall Cave |
| Quicksilver | Quicksilver Mine, Mzinchaleft, Underforge exit |
| Ebony | Gloombound Mine, Broken Tusk Mine, Raven Rock Mine,Redbelly Mine |
If you need additional tips on how to mine efficiently, you can refer to our guide here.
Note: Some Ingot does not require their respective ores, such as Dwarven Metal Ingot and Steel Ingot. Instead, you can make these Ingots by smelting other types of ores or even metal scraps.
Step 2: Use a Smelter
After getting the ores, we are ready to start smelting. But first, we'll have to locate a smelter.
The game has over 42 smelters in total. So, there's a high chance that you may have already encountered a few of them in your adventure.
You'll usually find them near blacksmith forges, mines, guild strongholds, bandit hideouts or caves, villages, etc. We've listed some of them below.
Warmaiden's in Whiterun.
Blacksmith Quarters in Windhelm
Fort Dawnguard
After locating a smelter, simply interact with them and select the Ingot that you want to craft. We've listed the recipe for all types of Ingots in the table below.
| | |
| --- | --- |
| Ingots | Recipe |
| Iron Ingot | 1 Iron Ore |
| Silver Ingot | 2 pieces of Silver Ore |
| Steel Ingot | 1 Corundum Ore + 1 Iron Ore |
| Corundum Ingot | 2 pieces of Corundum Ore |
| Dwarven Metal Ingot | Any Dwarven Scraps, including Dwemer Metal Plate, Scrap Metal, Metal Strut, etc |
| Gold Ingot | 2 pieces of Gold Ore |
| Orichalcum Ingot | 2 pieces of Orichalcum Ore |
| Quicksilver Ingot | 2 pieces of Quicksilver Ore |
| Refined Malachite | 2 pieces of Malachite Ore |
| Refined Moonstone | 2 pieces of Moonstone Ore |
| Ebony Ingot | 2 pieces of Ebony Ore |