In Elden Ring's vast open world, travelling on foot can become quite a chore. However, riding a horse is a more convenient option.
To summon a horse, one must first meet Melina and obtain the Spectral Steed Whistle from her. Use this whistle and call upon Torrent, the only mount available in the game.
Torrent resembles a wildebeest or a hybrid between horse, goat and ox and will accompany you throughout your journey. One catch about torrent is, it instantly carries you as soon as it is summoned.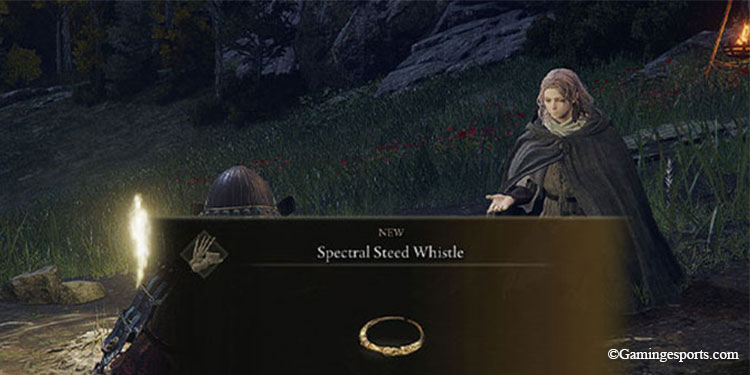 You might find it really difficult to summon the horse as you have to open the main menu, go through inventory, and select the Spectral Steed Whistle to summon your horse.
Although it is an option within the game, that's not how we summon Torrent, and the fact that the game is not paused during all this, adds up to the difficulty.
There are two shortcuts you can take to quickly summon your horse so you escape from a formidable foe without any hassle,
Summon Using Pouches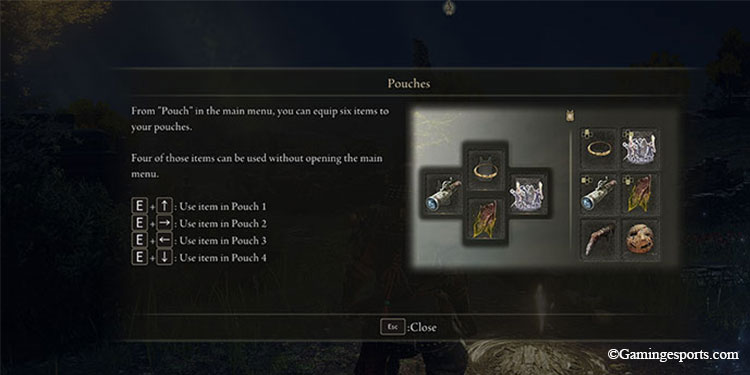 Pouches are my personal go-to when it comes to summoning Spirit ashes and the horse.
When it comes to accessibility, it's a lot easier to summon a horse on a controller than on a keyboard.
But first, let me show you how you can assign your Spectral Steed Whistle to call forth Torrent,
Open the game menu.
To the right, you can see the directional button section where you can assign the item required to call Torrent.
Select any empty section and press the F key to switch(Triangle for PlayStation and Y for Xbox).
Select the Spectral Steed Whistle and go back.
You can now see the empty section has a Spectral Steed Whistle Equipped.
Now that you have loaded the Spectral Steed Whistle, this is how you summon your trusty Spectral Steed on Console and PC.
Follow these button combinations to Summon Torrent,
| | |
| --- | --- |
| PlayStation | Hold the Triangle button + Press any directional button the Spectral Steed Whistle is assigned to. |
| PC | Hold the E key + Press any directional key the Spectral Steed Whistle is assigned to. |
| Xbox | Hold the Y button + Press any directional button the Spectral Steed Whistle is assigned to. |
Via Quick Item Slot
Quick Item Slot is totally different from pouches as it requires you to toggle between flask and other consumables along with Spectral Steed Whistle.
If You are a veteran Dark Souls player then it might be a breeze switching between Flasks and other items.
Note: Although you can place the Spectral Steed Whistle in Quick Item Slot, it is not as efficient as a pouch when you have a lot of consumables inside it.
Below are the steps for placing the Spectral Steed Whistle into your Quick Item Slot,
Open the game menu and go to Equipment.
Inside the equipment menu, the fifth and sixth row is for placing consumables and other necessary items required for battle.
Select any empty slot or slot you want to replace with Steed Whistle.
Select the Spectral Steed Whistle.
Now, you can see the item on Quick item slot.
Finally, to summon the horse,
Go back to the game and toggle the items by pressing the down button(both on console and PC) until you see the item to call Torrent.
Once the item is visible on Quick item sloth, press the R key (X in Xbox and Square in Playstation)
This is how you can quickly summon a horse in Elden ring. Summoning and maneuvering Torrent requires a little bit of practice but it can be very effective when fighting huge dragons on horseback.
This complete video guide is sure to help you better if you are still unable to summon a horse.