Each legend in APEX brings something different to the table and can help your group reach the final circle in different ways. Truly flexible players can switch between characters depending on the group comp and plan, but it's much easier if you have many legends unlocked.
While many games require you to pay to unlock new characters, APEX has two ways to get legends that you don't have yet.
The first way is using currency to purchase a legend. You can't do so directly because Respawn has an in-game currency called APEX Coins. You can buy a legend with these in seconds.
The other way is using Legend Tokens. These can't be purchased for real money. Instead, you earn them in the game by leveling up your character. When you have enough, you can buy the legend of your choice.
Unlocking a Legend with APEX Coins or Legend Tokens
Before you start purchasing APEX Coins, take a look at your collected currency. They're sometimes given away as rewards with events or battle passes, and you don't want to buy currency you already have.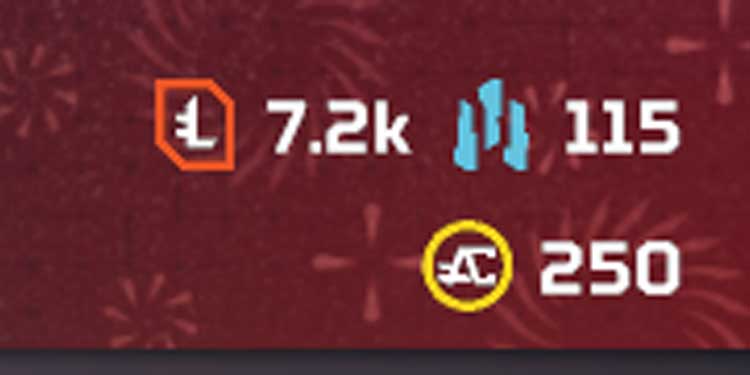 Once you've checked and are ready to unlock coins, here's what you need to know.
Every legend has the same cost, so choosing your desired character is essential. Keeping them all the same means there's no choice between unlocking something weaker sooner and saving for something better later. If you can get one, you can get any. 
Sometimes legends are available through in-game events where you achieve specific goals to unlock a reward. Keep an eye on the annual events and what they're offering to see if you can get a free legend and save your coins and tokens for another.
For example, two legends were given as login rewards during Season 16.
You can save a bit of cash if you buy larger packages. Try to plan for the legends you really want to purchase. Unlocking them all upfront can be done more economically if you get a bundle. APEX Coins don't really go on sale, unfortunately. 
Legends can't be unlocked through APEX Packs. Make sure not to purchase those to get an unlockable character. They contain cosmetics for the characters and weapons, not actual items. 
When you're ready, here's what to do.
Click on the Store tab. You'll be able to see everything currently for sale and options to purchase things. However, this isn't where you buy legends. It's where you get your APEX Coin.

Click the button in the top-right corner showing the option for APEX Coins.

Select the pack you want and complete your purchase. Once the APEX Coins are on your account, you're ready to buy.

Click the Legends tab. You can see your obtained legends in full color. The ones you don't have yet will be in grayscale.

Click on the legend you want to buy.

Select whether you want to use APEX Coins or Legend Tokens. The game will tell you if you don't have enough and prompt you to get more if desired.



Select Unlock Legend and confirm your choice. 
You can't unlock multiple legends at a time. You'll have to cycle through the process if you want to get more than one.
What Legends Come with APEX Legends?
Of course, you don't have to unlock every character. Some of them come with the base game, and others must be unlocked or obtained during events.
Wraith is a skirmisher who specializes in fast, veiled movement between locations.
Pathfinder is also a skirmisher who uses his zipline to move quickly around the map.
Bloodhound is a recon specialist. He can track enemies, find traps, and even has a speed boost for his ultimate.
Gibraltar is a shield support character. He also has a cluster strike ultimate ability that can devastate enemy teams. 
Bangalore is an assault character. She can toss smoke grenades, move fast when she's under fire, and call in an air strike. 
Lifeline is a medic support character. She boosts the group's healing, can use her drone to revive players, and calls for care packages with helpful gear. 
If you're new to APEX, try a few matches on these characters to see what you like about their abilities. It might help guide you to which ones you're interested in unlocking for the in-game currency of either kind.