While most people have a favorite APEX legends character, I haven't ever settled on one. Most are great depending on the situation and group composition – mainly because if you're playing something you enjoy, you'll probably get better results. 
The trick to finding the best APEX Legends character for your game is playing a lot on various characters.
You should always take the time to understand and hone your skills with any character you're using, but you'll be a better teammate and a terrifying opponent if you can choose from a selection of characters to fit the match. 
Valkyrie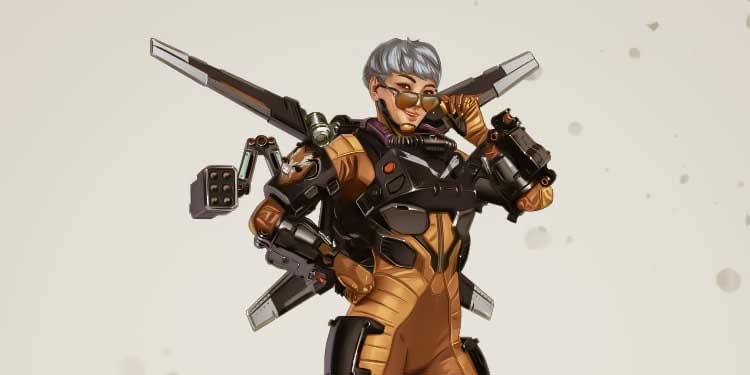 Every battle royale player knows that sometimes you end up in the wrong place at the wrong time.
With Valkyrie on your team, not only does one character have a lot of mobility, but she can help the rest of the team redeploy to a new place with her ultimate ability, Skyward Dive.
These abilities set APEX apart from other competitive shooters with less personalized skills. 
Skyward Dive is exactly what it sounds like, and it's a game-changer if you feel you're constantly pushing to get to the safe zone.
The entire team rises 180 meters up and then can choose to skydive to an entirely new place from there.
Use it to traverse the map more quickly or escape from enemies when there's no other exit available.

In addition to her ultimate, Valkyrie uses Missle Swarm to deal AOE damage that also stuns anyone hit momentarily.
Her VTOL jets can help you reach those enemies a little more quickly, too – though you might find yourself without an escape route if the jets run out of fuel and don't have time to regenerate. 
Upsides: Valkyrie is exceptionally versatile. You can use her for quick up-close action or fly to escaping enemies. She helps the group, but you still get to rack up the kills. Besides, flying is fun!
Downsides: You sometimes can't defend yourself, especially when you're flying or just after landing. Shooting and flying aren't possible together. Also, her ult will take a while to regen.
Gibraltar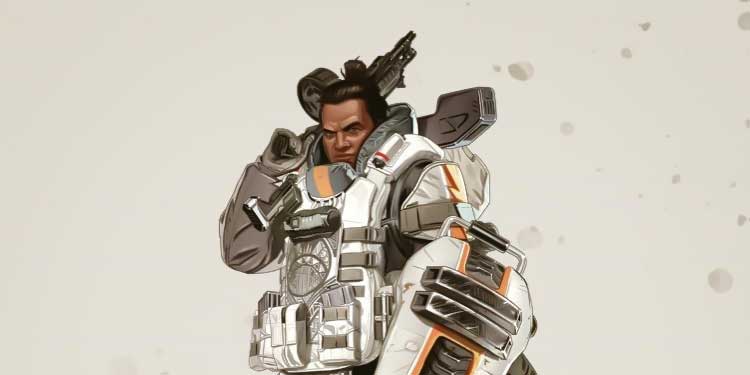 Sometimes protecting your team is what guarantees its success. Gibraltar is the one who will take care of his teammates while they're taking shots at enemies and looting all over the map.
Dome Shield and Gun Shield are the shield abilities that make Gibraltar great. The first protects the entire group but also prevents your team members from shooting out of the shield.
However, it can be a massive distraction to keep the other team occupied while others move into position or take sniper shots. Gun Shield is only meant to protect Gibraltar but is always up. 

Protecting your teammates doesn't mean you can't take a bite out of the enemy. Gibraltar's ultimate Defensive Bombardment does AOE bomb damage that can take out a group without shields or mitigations.
Upsides: Gibraltar lets the rest of the team shine and is excellent for an organized group with a player who loves support.
Downsides: Everything Gibraltar throws out can protect the team or help you control an area, but the effects are also evident. You may not want to use them when you're going for stealth.
Caustic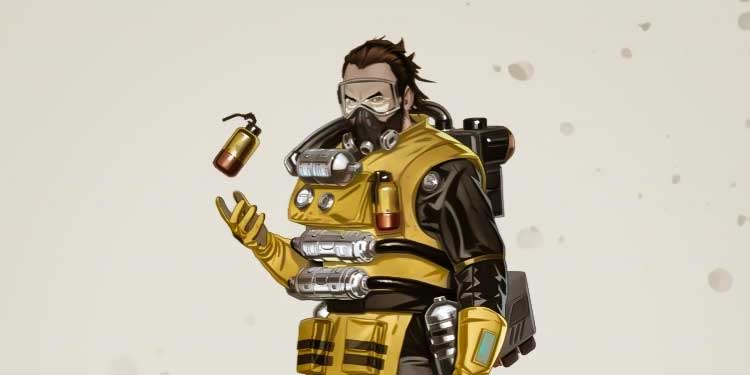 Caustic is one of those champs based around a specific type of utility – gas. He has a Nox Gas Trap ability that triggers when the set traps are touched or shot.
Once activated, they prevent them from seeing what's happening around them and damage them.
Don't worry, though – you'll be able to see the people caught in your gas. The Nox Vision passive ensures you don't lose sight of the engagement.
The Nox Gas Grenade ultimate is also based on gas. It covers an area with it and starts affecting their vision and health. These are great tactics to clear areas, make space, and keep enemies away from your team.
Upside: As a Caustic player, you'll control the battlefield. You can stop enemies, blind them, and damage them all at once.
Downside: Caustic isn't an easy hero to learn to play. You'll have to put in some time to use him effectively. However, it's worth the time because you'll be a significant asset to your team.
Fuse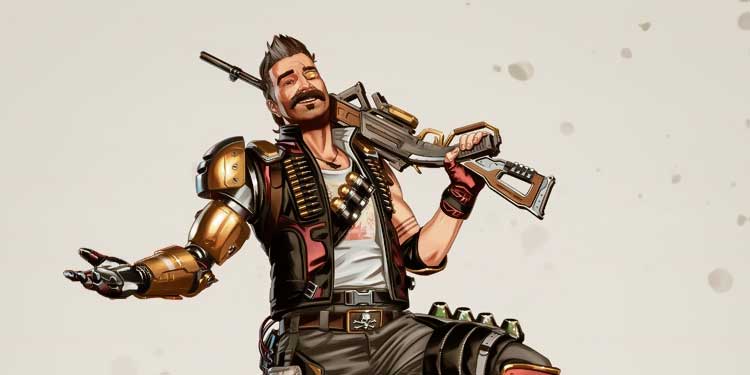 If you like grenades and are burned out on Caustic, think about giving Fuse a try. His ultimate is incredibly powerful.
Use The Motherload to trap an enemy in place, even if they're 200 meters away from you.
They can move out of the trap if they want to take a great deal of damage and then more damage as they deal with the slowing effect it puts on them. 
Also, he cannot only hold double grenades but also throw them farther and more accurately than other champions because of the Grenadier passive.
You can also use the Knuckle Cluster ability to hit a target from a distance. Even if you miss, four explosions still go off and do damage.
Try locking down an opponent with Motherload before hitting them with Knuckle Cluster for some severe damage. 
Upside: Fuse is an entertaining character to play for people who like to be offensive, join fights, and do massive damage. Unlike some of the other versatile champions, Fuse is meant to do a lot of damage and does less support and battlefield control.
Downside: A few different characters can prevent you from using your unique abilities. Wattson can intercept grenades, while mobile characters can get away or dodge the grenades.
Wraith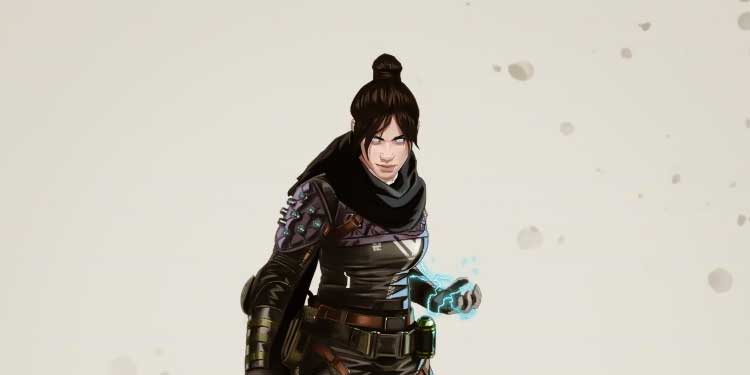 Wraith is both an incredible damage dealer and great at controlling the battlefield, too, since your abilities let you confuse, ambush, and redirect enemy teams as needed.
You also get a jump on defending yourself with the Voices from the Void passive that gives you an audio cue when someone aims at you.
Use Into the Void to increase your speed, make yourself less visible, and generally make yourself less of a target. 

The real benefit to playing Wraith is her incredible ultimate, Dimensional Rift. You can use it to create portals that will affect you, your team, or your enemies.
Once you get used to the ability, you can use it to wreak havoc, control the battlefield, or save your team as needed.
Upside: Wraith brings a substantial bag of tricks to the battlefield, but it can take some time to learn to use her tactically. Don't give up if she doesn't feel comfortable right away. With a bit of practice, you can absolutely dominate the frontlines on this character.
Downside: Like all characters, Wraith has counters and drawbacks. Watch out for characters who can track you with tech or anyone who can trap you in place when you appear.
Octane
If you like fast characters who grab aggro and don't let go, give Octane a try. He isn't meant to stay in safety. Instead, he chases the bad guys and takes them down.
In fact, that's what his primary ability Stim is all about. When activated, it gives you much more speed in exchange for a bit of health. Swift Mend will also help you regenerate health at all times – as long as you aren't taking damage.
If the speed isn't quite enough to dominate your enemies, try activating his ultimate: Launch Pad. A pad drops that lets you quickly bounce to a new location. It's great for getting away after an intense fight with another team.
Upside: Octane is just plain fun to play. The speed boost makes you quick and lets you catch up to fleeing people. You can zig-zag to avoid gunfire, activate Stim, take a few shots, and get away again before the boost wears off.
Downside: Stim doesn't last for very long, and you don't have a lot of options for long-range gameplay. If you're a player who likes to hang back, Octane may not be the right choice for you.
Loba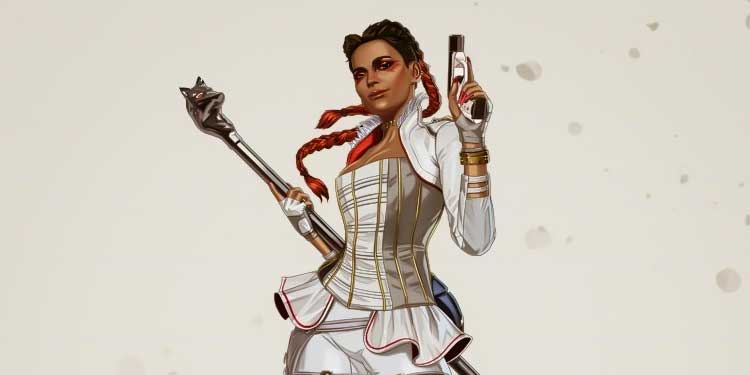 Loba's character arc has her growing up pickpocketing to make ends meet after her family was murdered. However, she honed her skills, and now she's one of the greatest thieves in the world.
You can use those skills to give your team a massive loot boost and ensure that you don't have to move around as much – even though her Burglar's Best Friend teleport ability lets you jump small distances to a thrown bracelet. 
Loba is good at dealing damage, but she's really good at ensuring the rest of the team is ready for battle. Her Eye for Quality passive lets her view higher-quality items even when they're in chests.
Teammates are also able to see the loot she registers. If you need something quick, though?
Activate Loba's Black Market Boutique ultimate ability to quickly open a shop, dole out supplies, and ensure everyone has unlimited ammo. It's one of the fastest ults in the game to recharge, so use it often. 
Upside: Loba is great for support because you can quickly and effectively gather gear while ensuring your teammates are also stocked. You won't have to worry about missing ammo or running all over the map later in the game.
Downside: When there are multiple Loba's in the game, she doesn't work quite as well. She's not the best choice in a match with more than three other Loba champions.
Newcastle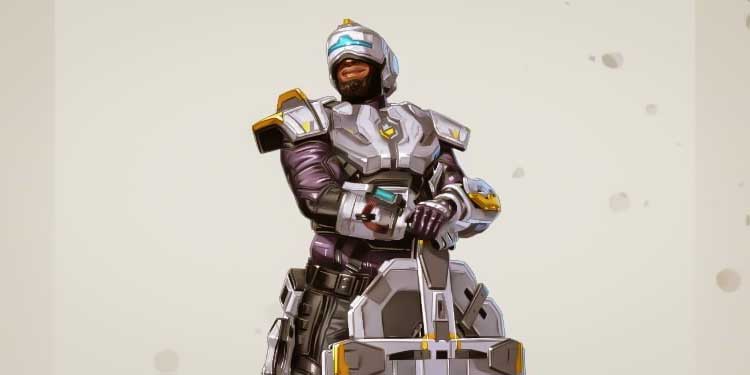 Newcastle might seem unimpressive at first if you're experienced with Gibalter. They're both support characters who use shields – but that's not where Newcastle's utility ends.
Instead of a shield passive, he has one that can help save the team in a pinch. Retrieve the Wounded lets Newcastle move an ally and shield them while he revives them, which stems from your won knockdown shield. 
His tactical and ultimate abilities are all about shield walls that protect you and your team. Castle Wall is his ultimate. It doesn't keep all damage in and out like Gibaltar's shield.
Instead, it has a variety of heights for shielding or shooting, as your team decides. It will take damage and dissipate over time. However, you can also use the tactical Mobile Shield to protect your group even when you don't have ult. 
Upside: Newcastle will help your group stay alive. When you enjoy playing support, he's definitely one worth a try as long as you're willing to do a little less damage.
Downside: You don't have any damage-related abilities. If you like to get a lot of kills and damage, he may not be your best champion.
Bloodhound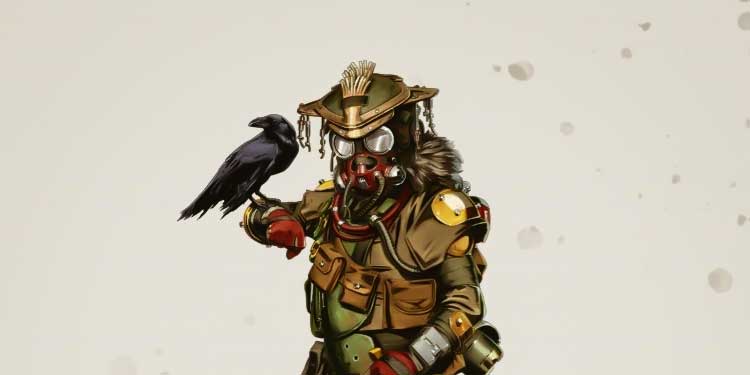 Having a keen eye on your enemies can be the difference between success and failure in an Apex match. With Bloodhound, you'll never lose sight of what your opponents are up to.
This champion is all about scouting – except for the ultimate, which does a ton of damage. Beast of the Hunt changes the color of your surroundings and highlights enemies to make them more visible.
With boosted speed, you can move quickly and reach the people you see to take them down before they get the drop on you. 
Your tactical ability, Eye of the Allfather, can ping a variety of things, including other players or traps. Use it before entering a location to help your team proceed cautiously.
Your passive will help, too, since it shows you enemy footprints to give you an idea of where people are going. Tracker even lets you know whether the footprints are older or newer. 
Upside: You'll have more information about enemy movements than almost anyone else in the game. On top of that, the ultimate is super fun and lets you do a ton of damage, even though it isn't available frequently with its slow regeneration. He's also very easy for newer players to learn the game on.
Downside: Bloodhound works best in communication teams because giving the information you glean to the enemy players can enhance everything your other teammates do. He may offer less utility if you're a solo player.
Of course, this isn't a comprehensive list, and all characters bring something great to the table. I might not find Mirage as valuable as others, but that doesn't mean he isn't a great character for a particular APEX playstyle, for example.