Set in the Darkness series, Bloodhunt is an eerie, gripping free-to-play Battle Royale game that you can play right now. In the war-torn world of Prague, there is a great war between two factions of vampires. Now, it is your time to get into the shoes of the vampires, use some supernatural powers, and quench your thirst for an immersive game full of engaging plots and outstanding actions.
You play as one of the four vampires from your clan. Get into the darkness and kill some vampires until you are the last one standing. But if you get killed, you will be transported to Elysium(It is a social hub where you interact with various Nonplayable characters who assign you multiple quests)
It is always a great feeling if you can share this fantastic experience with your friends, or if you can copy the progress level from one platform to another. So, does this game support Cross-play? Let's have a look.
Is Bloodhunt Crossplay?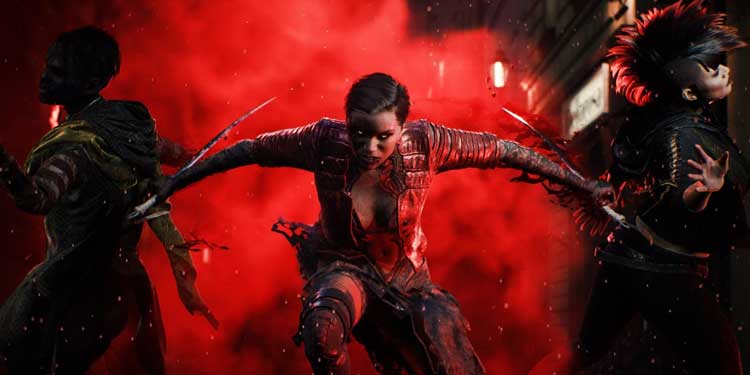 Yes, Bloodhunt supports crossplay. This game is available on PS5 and Windows PCs as of now. So, regardless if you are on PS5 or windows, you can play duos or trios cross-platform.
Unfortunately, there are a few limitations in the crossplay. First, Play station 5 players must enable crossplay to play with or against players from other platforms. Next, In the game lobby(The Elysium), you cannot be with the people from different platforms. But once you are in the battlefield in the Prague, you face enemies from both platforms.
But the most important is that you cannot play with your friends who are on other platforms. You cannot play together if you are on a PC and your friends are on the PlayStation. Hopefully, there will be an update that will let players play together from different platforms.
Does Bloodhunt Support Cross-Progression?
No, Bloodhunt does not support cross-progression. You can use the same account on different platforms, but the progress level and item collected do not sync between the different platforms.
Bloodhunt Gameplay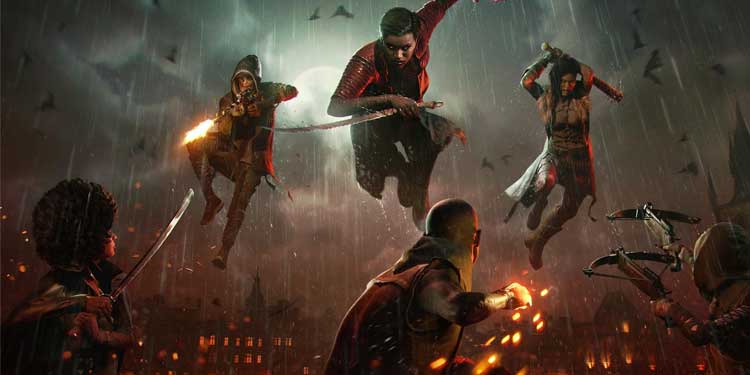 There are two aspects of the gameplay. First, there is an action-packed tactical battle royale part and then an engaging RPG element. Both gameplay is fun, but RPG is not that great to play.
This game has seven classes of Vampires, each with its abilities. On top of that, due to PVE mode, you can loot various guns and arsenal to kill the enemies.
Explore Prague's dark and gritty world, gun through the rooftops, run through the streets, prey on mortals, grow powerful, and kill every enemy that crosses your path. Likewise, because of the comprehensive and enriching map, the game always feels immersive yet, sometimes, frustrating.