Valve has been very supportive towards Mac by making Steam software available on the platform. Along with availability of several playable games, the installation is also very swift. Following the trend, CS:GO too is available on the Mac.
There are two ways you can play CS: GO on Mac. The fastest and easiest way to play is directly downloading the game through the steam platform. You can also opt to play the game from Cloud Gaming.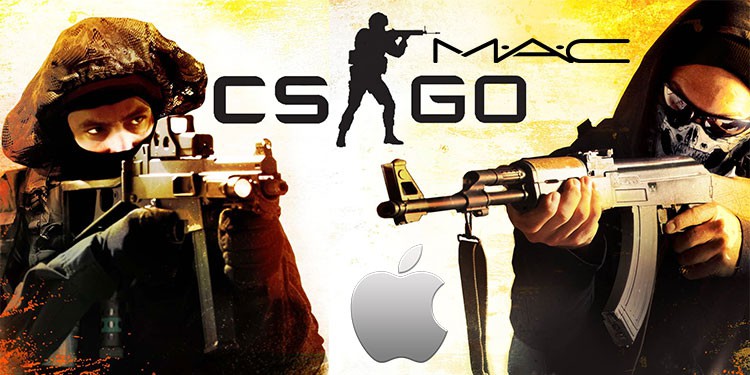 CS: GO was released back in 2012 and till now, it's still considered one of the best first-person shooting games. Due to constant updates and support from Valve, the game is optimized to run smoothly on both intel and M1 chips. 
One of the major benefits for CS: GO players is not only it's lightweight and optimized but also the hardware requirement for running CS: GO is low so no matter what version of Mac you have, you can smoothly run CS: GO on Mac.
How to Play CS: GO on Mac?
Just like any other game that is officially available on Mac. Download and install Steam software on your Mac because that's where you can get your CS: GO game for free.
The other way is the paid version and that is through a cloud gaming service. You pay for the services the app provides you in case you don't have enough space in your device.  
Considering CS: GO's small file size and minimum hardware requirement, it is reasonable to download and play the game via the Steam app. Now that you know it's on Mac, let's begin installing CS: GO.
Download and sign in on Steam App on your Mac.
Go to Store.
Search for Counter Strike Global Offensive in the Steam search box.

Select the game and the app will direct you to the CS: GO page.

Click on the green button that says play games.

An install window will appear. Click next and the game will begin downloading.

After completing the installation, go to steam and click on play. The game will take some time to load for the first time.
If you are constantly getting killed by pro players and want to get good at killing opponent players then we've got you covered. Check out our content on CS: GO. From throwing grenades to console commands, we have played and experimented and come up with best tips and tricks that is available.