Valorant is a hero based tactical shooter developed by RIOT games. Each agent offers a unique set of skills to help them leave a mark on their team. You have nineteen agents to choose from. However, you will only have five agents, when you launch the game for the very first time.
How to Unlock Agents in Valorant
Except for the five that you get from the very beginning, you have to unlock all other available agents. Limiting hero's pool will let players learn the core mechanics of the game rather than the agent's abilities. Additionally, players will also learn how specific agents should be played. 
But there is a catch though ! You can try out all the agents in training or practice maps. This will give you a clear idea of how the agents and their abilities work. After trying them all, you can decide on the agent you want to unlock who best fits your playstyle.
Unlocking agents in valorant is a very straightforward process. But, there aren't much options available. Here are some effective ways that you can unlock agents in the game:
Unlock Agents at the Start
Players can unlock two agents of their choice after playing the game for a few hours. You can unlock your first agent once you hit level 5 and the next one when you hit level 10.
Unlock Agents by Grinding
The best way for a player to unlock remaining agents is by grinding. By grinding, you can get XP. And those XP's are used to unlock agents in Valorant.
You can gain XP from playing any modes available in the game. However, make sure you have activated the agent contract you want to unlock.
Follow these steps to activate the agent contract:
Navigate to the Main menu and select the Agent sub-menu.
Choose one Agent and click "Activate" on the agent you want to unlock.
Make sure to change the contract status to unlock other agents.
You can unlock the agent once you complete the contract level to five. To do so, you should gain approximately 375000XP. Players can play any game mode to get those XP and complete contracts.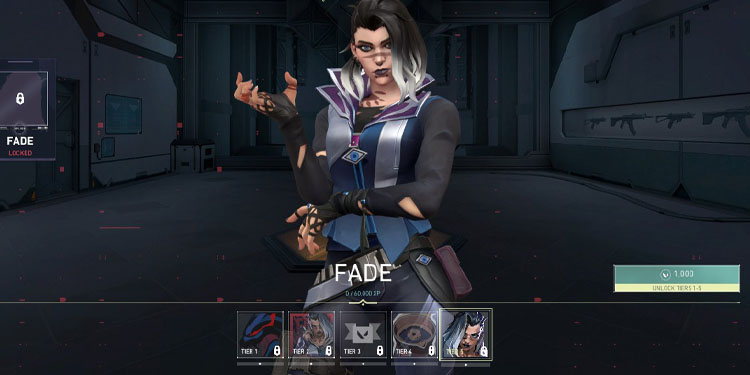 However, it can take a long time for you to grind and gain that much XP. But there are ways you can speed up the process to unlock the agent and earn more XP.
You can complete Weekly and Daily missions to earn more XP. Every game mode gives you XP ranging from 1000 to 3000 XPs. Additionally, you can finish your daily/weekly objective to earn more.
Unlock Agents with Valorant Points (VP)
You can skip the grind and unlock the agents without putting hours into it. There is an option where you can pay money to get access to the agents immediately. After the purchase, you can directly hop into the game and start playing the agent. This is the fastest possible method to unlock any agent.  
To begin with, you need to purchase Valorant Points ranging from 500VP to 12000VP via microtransactions. To purchase an agent, click on the View Contract option instead of activating the player contract.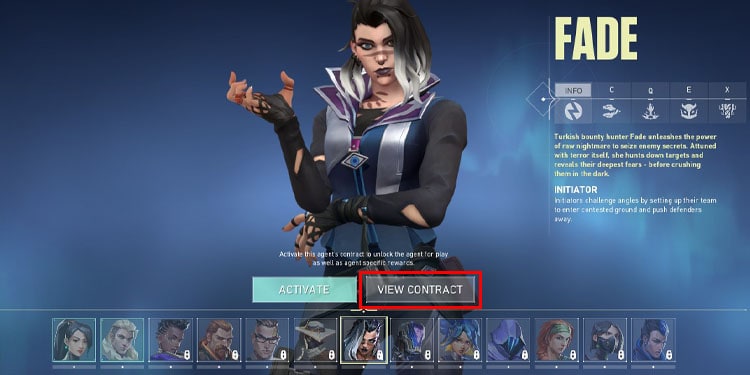 You require around 200 VP which equates to 2$ to unlock each level. So, Players need to spend a total of 1000VP to unlock the agents up to tier 5. If you are having any second thoughts about your spending, we have a full guide on how you can get a refund on valorant.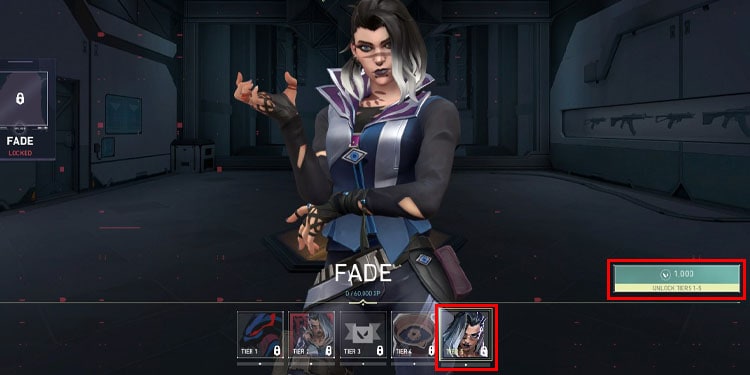 However, if you do not want to spend 1000VP for each agent, you can grind the contract tier level up to 2/3 and purchase the rest.
Players can grind to agents' level 2 pretty quickly and only require a few games. This way you can save VP and inturn save your real money.