Roblox is a massive gaming platform where people socialize by playing games and conversing over the internet. Many conversations are text-based, and due to its massive player base, they use many in-game abbreviations. BTC is one of those short forms and it mostly means two different things. 
There is a huge library of short forms in Roblox, and New players might get confused about what Abc, Btc, XD, or Afk means. Many old gamers can figure out such short forms as many are created within the realm of the Roblox experience.
So, if you are newcomer or someone who is in the Roblox for a long time and don't yet know what BTC means, let's Unravel the abbreviation.
What Does BTC Mean in Roblox?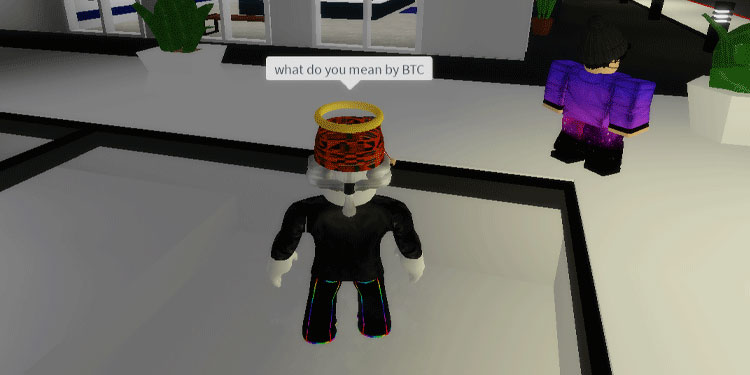 BTC defines two different meanings depending on your game and situation. If you are in a Roblox Tycoon simulator game where Bitcoin is used for currency, then Btc can be interpreted as Bitcoin.
The other word for Btc is Because they can, which is used widely in the Roblox community, such as Adopt me, Please donate, and many more. 
Bitcoin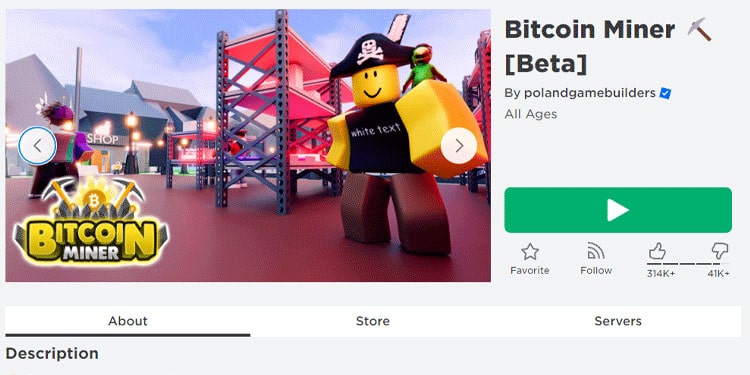 Bitcoin is a digital currency used for online transactions. Using real money can sometimes be a hassle when it goes through many authorizations, such as banks and governments. Bitcoin uses blockchain technology for people to do business directly on the internet. 
Just like the game Second Life where you can create a virtual world and raise your status inside the game, Roblox is also a social life simulator where players spend and buy in-game currencies to develop their own virtual life. There are many Bitcoin mining games on Roblox where Btc is used regularly. 
Because They Can
BTC is also the slang word for Because they can. It is an easily understood term and is used mainly when a player makes some pro gamer moves to dominate other players.
Once you know such a phrase, you can easily communicate and socialize with online players on Roblox. Learning a wide variety of acronyms can expand your social horizon, and you can effectively communicate with people over the internet. 
Other Roblox Acronyms
You can quickly learn about these terms and know what your friends are trying to convey. If you want, you can implement it in your message too.
ABC
It's more like players are willing to do the work. Players can take the task by adding ABC to the job when the task is assigned in public, like builders or drivers. For example, "ABC driver" or "ABC builder."
AFK
It's the short form for Away From Keyboard. It is used when players take short bathroom breaks or any such sort; they type AFK to let other players know. 
FFA
It stands for Free For All, the term used in PvP battles such as deathmatch, where every player competes against everybody. 
GG
Refers to as a Good Game. It's often used after the end of an intense cooperative match.