Choosing your build in Elden Ring is tougher than choosing your starter Pokemon. If you increase your strength, you can wield Huge Great swords, like Guts from Berserk or Cloud from Final Fantasy.
Work on your intelligence and you become a wizard like Gandalf or Harry Potter. Master your dexterity and you can become a Katana-wielding samurai, with assassin-Esque badass moves. 
If you have decided to work on your dexterity, we will explain what it exactly does in the Elden Ring.
Dexterity is one of the main stats in Elden Ring. In common terms, dexterity means skills with hands. These include skills like sleight of hands, pickpocketing, card shuffling, or calligraphy.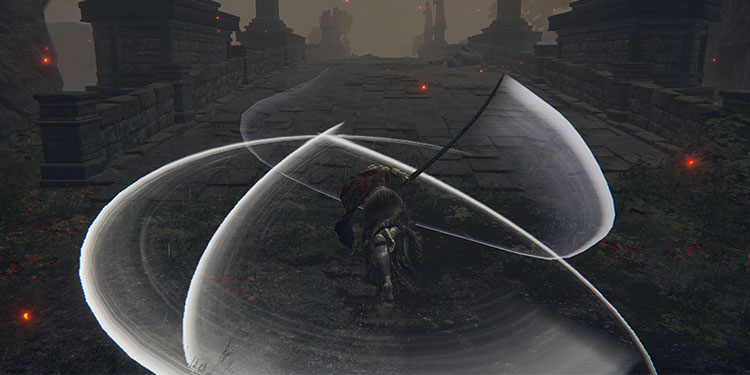 In the Elden Ring, high dexterity allows you to wield dexterity-based weapons and deal higher damage with them. Katanas, Knives, Dual Blades, Scimitar, etc are some dexterity-based weapons.
Dexterity helps with the casting speed of sorceries. If you build yourself dexterously like a cat, your fall damage is reduced as well. You won't be knocked off easily from Torrent if you have invested points in dexterity. 
Dexterity-based weapons have fast-attacking animations and can repeatedly attack enemies in quick succession. If you are someone who wants to strike first and strike fast, this article is for you. 
How Does Dexterity (Dex) Work with Weapons?
Dexterity enables you to meet certain conditions required to use particular weapons. It also raises your efficiency with dexterity-based weapons.
To Be Qualified to Equip a Weapon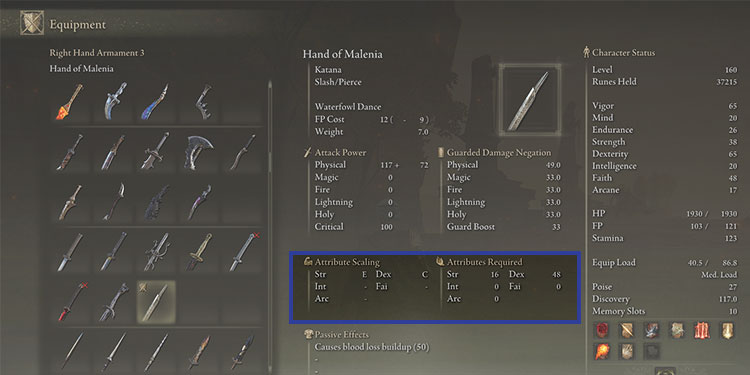 Every weapon has a stat requirement for you to be able to equip it and use it. The weapon Hand of Melania is an endgame weapon that requires 16 strengths and 48 Dexterity to equip.
If you notice the weapon with a tiny red cross along it, your character does not meet the stat requirement to use it. Always equip a weapon that meets the stat requirement. Else your character will literally be dragging the weapon with every swing. 
Weapon's Damage Scaling With Dexterity
You might have noticed some weapons have a grade S, A, B, C, D, or E in the Attribute Scaling section. This means if a weapon has an S grade with dexterity, the higher your dexterity, the higher the damage output and scaling.
E grade has the lowest scaling and S has the highest scaling. Equip a weapon with a high grade on the stat you have invested in for the best damage output. 
Best Dexterity (Dex) Based Weapons
We have compiled a small list of Dex-based weapons recommended for your playthrough. Whether you are early or late game, we have an armament for you.
Regardless if you are a pure Dex build, or a balanced build with stats on both Strength(Str) and Dex, there is a weapon that matches your playstyle. Even a weapon for Dex-based magical build is out there. So let's get to it.  
Uchigatana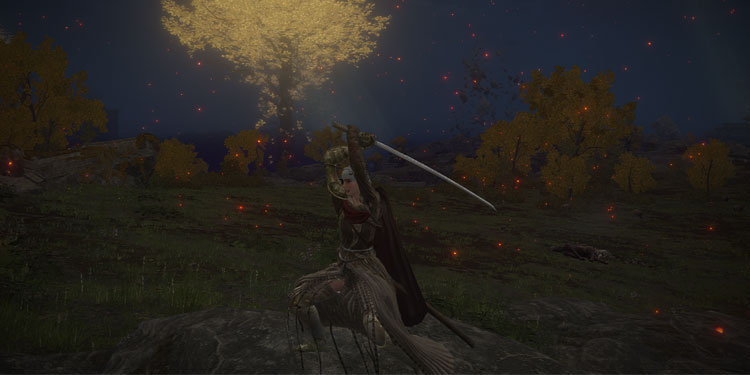 This is the beginner Dex-based weapon. It is a very well-rounded Katana. Select the Samurai Class to start with this weapon. Infuse it with bleed and watch it shred through foes. 
Moonveil Katana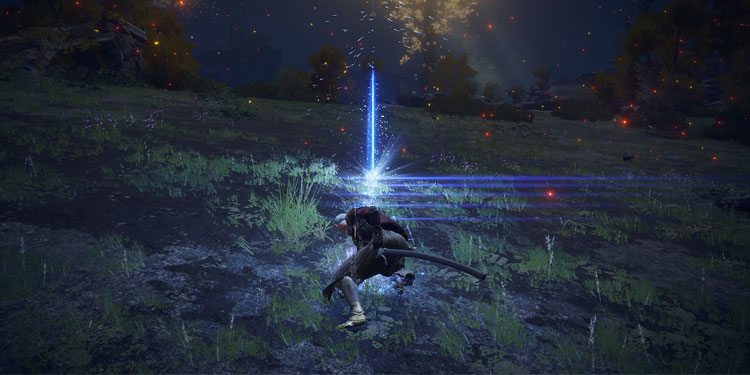 Moonveil Katana is a hybrid weapon scaling to both Intelligence (Int) and Dexterity (Dex). If you are a wizarding samurai, this is the perfect weapon for you. Its special shoots forward blue waves of the moon, how cool is that?
Cross Naginata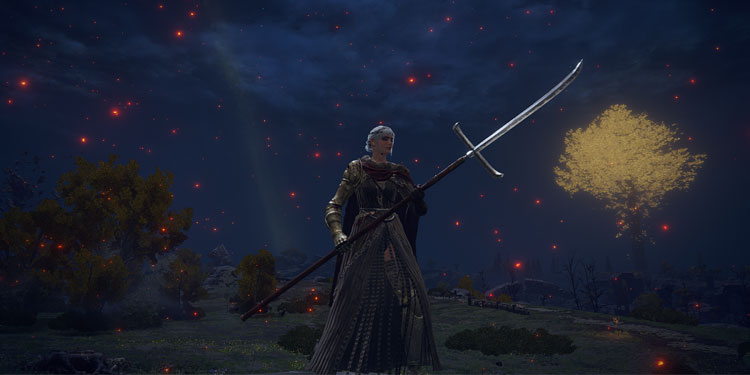 This long-reaching spear is a hybrid Dexterity (Dex) and Strength (Str) weapon. It can innately cause blood loss buildup. It has both thrusting and slashing attacks and is a unique type of sword and spear combo. 
Hand of Melania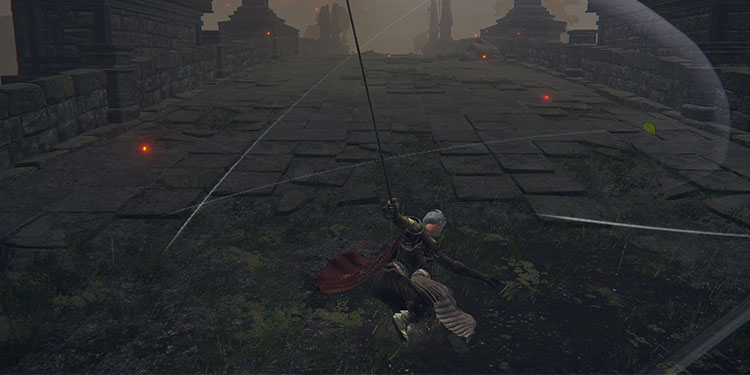 This weapon has arguably one of the coolest-looking specials that shred through a group of foes. Dance through the battlefield with this elegant weapon. Keep in mind, this weapon needs a huge investment in Dexterity stat. 
Rivers of Blood Katana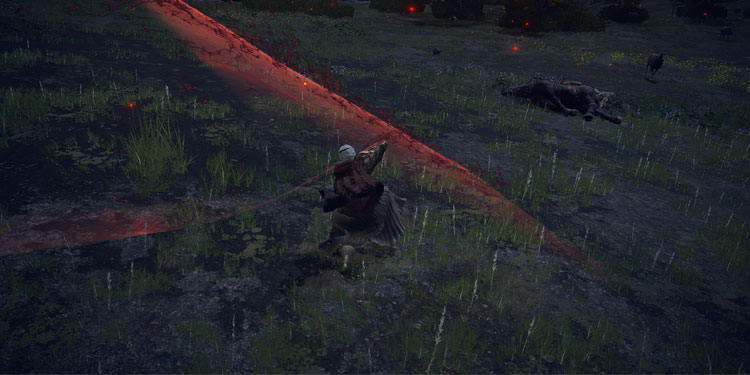 Bleed and stack up damage really quickly with this katana. It has a special that dances with a flurry of slashes. This blade doesn't just look fearsome, it actually is scary.
Nagakiba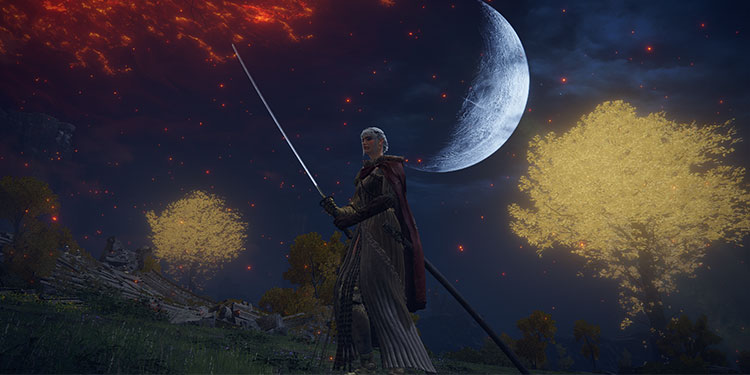 This is a long-reaching version of Uchigatana. It is one of the best Dex weapons in the game. Equip with a suitable Ash of War and become the best samurai you are allowed to be in the Elden Ring. 
Scavenger's Cursed Sword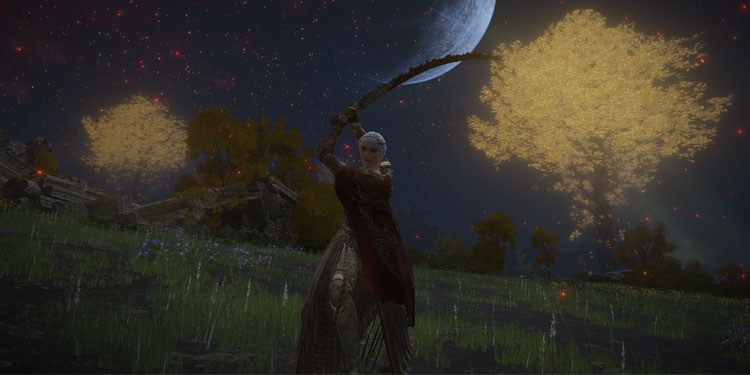 Scavenger's Curved Sword scales with both Dexterity and Strength. It is a feared curved sword that innately causes bleed buildup. You can additionally add Ashes of War on it and make it scarier. Strike foes with quick and powerful slashes with this vicious sword.
Dexterity (Dex) Increasing Items
If at any point in the game you are in need of boosting your dexterity. You will find some helpful items to do so. These will help you better scale the damage output. It will also pinch out some more dexterity so you can equip a weapon demanding more dexterity than you currently have.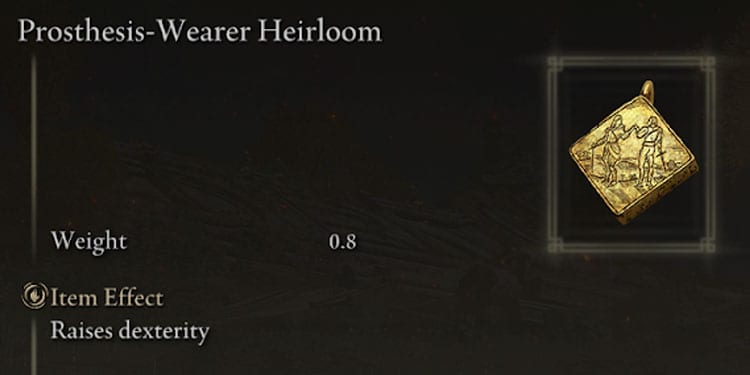 Consort's Mask: Increases Dex by +1
Radagon's Scarseal: Increases Dex by +3 / Radagon's Soreseal: Increases Dex by +5
Okina Mask: Increases Dex by +3
Millicent's Prosthesis: Increases Dex by +5
Prosthesis-Wearer Heirloom: Increases Dex by +5
Flask of Wondrous Physik – Dexterity-knot Crystal Tear: Consumable, increases Dex by +10 for a duration.
Godrick's Great Rune: Increases Dex by +5 when activated till death.