The Roblox community has made up various slang, aberration, and their own lingo to communicate in the game. There are various lingos that are relevant in the game that you can also use. Similarly, you can also use emoticons in the in-chat to express various emotions during the game. Like various emoticons, XD is one of the most used ones.
XD means you are laughing at any situation in the game. It basically suggests happiness and laughter in the chat. And you can use this emoticon anytime you like.
XD emoticon has tightly shut eyes squinting with a smiling face. It looks like you are laughing hard. You can use these emoticon in many instances, including mocking enemies, pranking friends, and many more.
Meaning of XD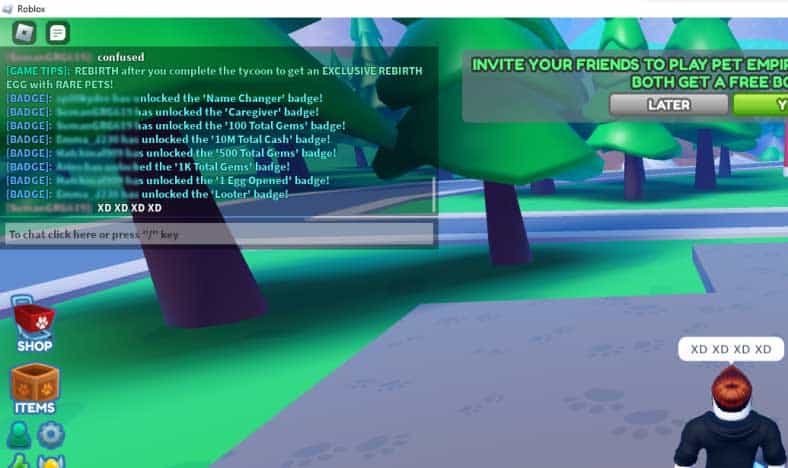 You must be confused why XD represents the laughing emojis. When you put XD vertically, the X represents the eyes of the emojis, and the D represents the smile. Similarly, there are various variations of the XD, like Xd, xD, XD, and xd, which represent different emoticons in the chat.
Do Emoticons Turn Into Emojis in The Chat?
No, emoticons don't turn into emojis in the chat. Unfortunately, Roblox doesn't convert words into emojis. But, you can use emojis and smileys in the chat. As there are no in-game emojis to use, you must copy emojis and paste it on the chat to use them.
Can You Use Emotes in The Game?
Yes, you can add various emotes to the character in the game. You can have various options like laughing, crying, dancing, smiling, and much more. Similarly, you can import various actions and emotes lists according to your need.