Every Fortnite update includes new and unknown mechanics. Fortnite Chapter 4 Season One has special chickens running around, which you can pursue to find "Easter Eggs." 
These chickens and eggs are part of the Spring Breakout Event, which has an Easter theme. The event debuted in February 2023, and it includes new challenges, rewards, skins, weapons, and other elements.
Particularly, the event rolls out a new challenge every morning at 9 AM ET/6 AM PT. One of the recurrent quests is collecting golden eggs. However, you may collect the Eastern Eggs as part of a challenge or to get random rewards.
Laid Eggs locations
Colored chickens on various parts of the map create these laid eggs, otherwise known as Easter Eggs.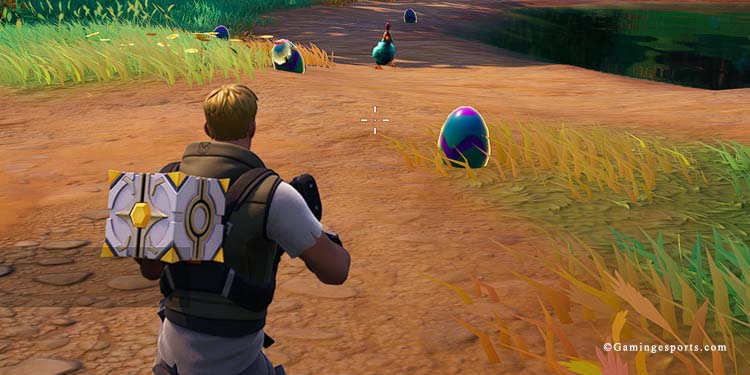 The chickens roam mostly around the center of the map and the South (between Frenzy Fields and the Steamy Spring).
You'd find chickens all over the island as you play naturally, at least a couple per match.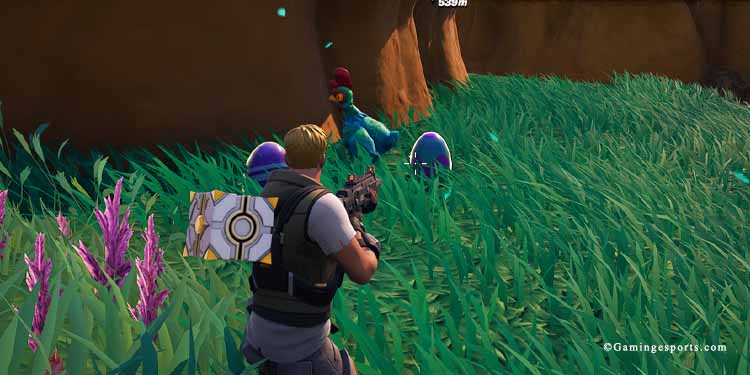 We still recommend going to the southern part of the map—the Frenzy Field farms—to find chickens. It's where these NPCs are the most common, and so eggs are plentiful.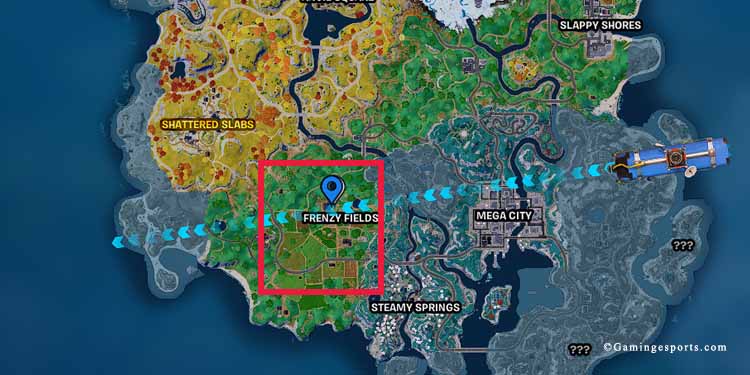 Anyhow, both the eggs and the chickens are actually quite easy to find, as they are a common type of loot. Chickens are also easy to find. If you see one, you have three options:
Look around to find an egg
Follow the chicken for a while until it lays an egg
Pursue or attack the chicken. If you scare them, they will lay an egg
These chickens are mostly blue or green, and you'd know one of these is nearby if you hear clucking around you.
They may also spawn as you play. You'd hear a special sound when they are about to spawn. Then, you'd see the chicken come out from a purple mist.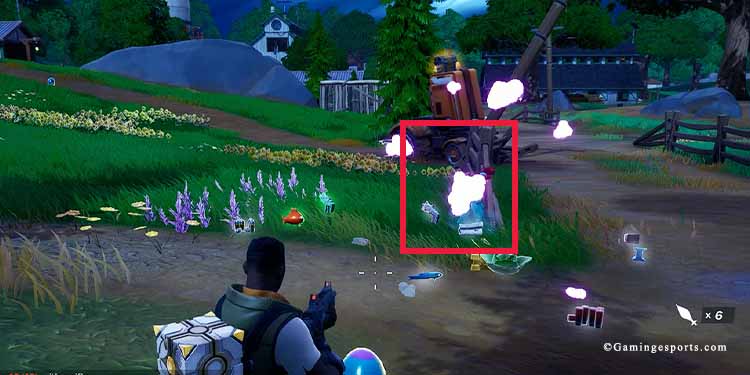 There's one limitation to the system, though. Chickens are quite common at the start of the match but become less common as the storm shrinks the island.
If you want to find one as soon as possible, you can claim the Frenzy Fields Capture Point. Doing so will mark every nearby player and NPC in red, which includes chickens.
Capture Points are the central flag (surrounded by a white circle) on every named location except for Megacity. You'd have to stand in the circle for about a minute to Claim it. The reward is XP, loot, and marking enemies.
Using Laid Eggs
The chickens on the island lay three types of eggs.
Purple/white eggs are items you can use for an over-time healing effect. Compared to bandages, they can fill your health with up to 100. Additionally, they give you a low-gravity boost, which means a slight hoovering and increased jump height as you jump.
Blue/purple eggs regenerate a small number of shields over time. Compared to small shield potions, they can fill your shields up to 100. You can't consume these eggs if you have 100 shield points already, though.
Gold Eggs grant you gold bars.
Blue and green chickens give you the option to Consume or Gather. Consuming the eggs gives you its effects right there and then.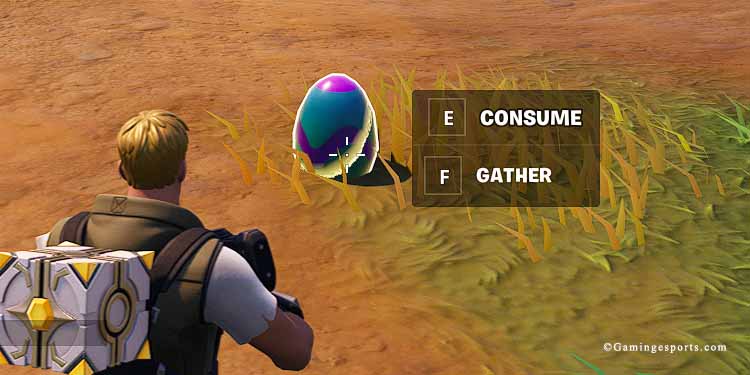 Gathering the egg will put it into one of your inventory slots, so you'd be able to use it at a later time.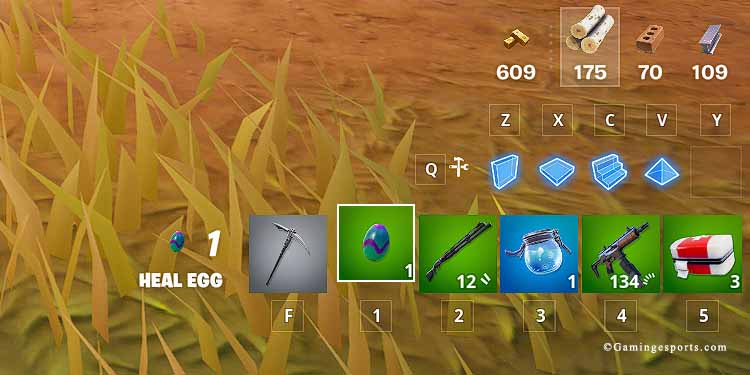 Golden Eggs are a bit different. You'd only get the option to "Collect" once you get close enough.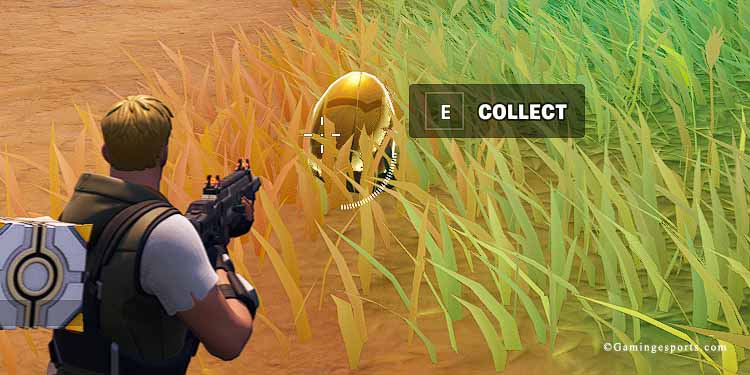 Collecting the Golden Egg will turn it into a pile of Bars, which you can collect automatically by walking near it.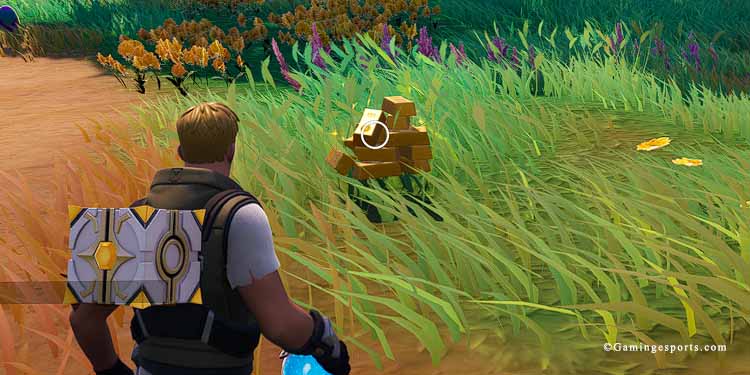 Lastly, chickens may also spawn random healing items such as shield potions or bananas. You'd have to follow one for about a minute to get the drop.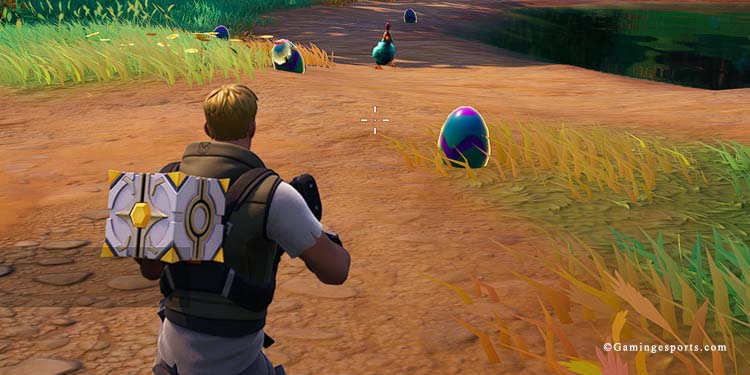 Spring Challenges
If you go to your Quest tab (either from the lobby or in-game), you'll find the new Spring Breakout category.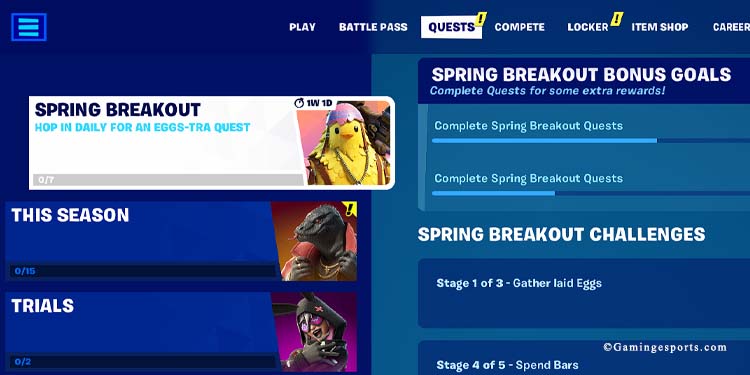 The Spring event includes a quest where gathering laid eggs gives you 20K XP, and you can complete it three times. It's a great way of leveling up your character quickly.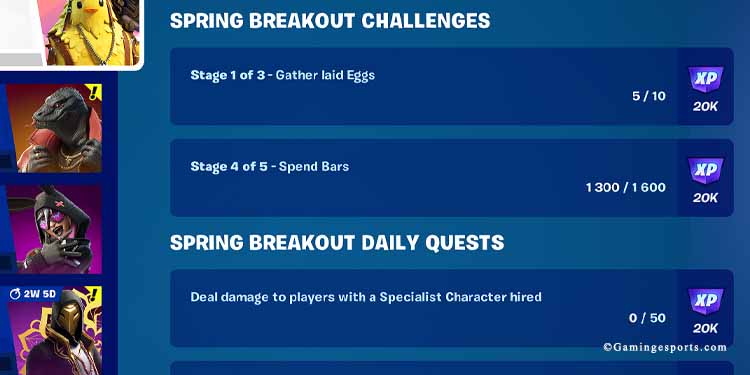 Let's wrap up with a video example: