As we all know Mac devices are not built for gaming but still there are certain games we can play on Mac OS, and Age of Empires is not one of them. That is why we have to use certain apps or software to run Age of Empires on the platform. 
Basically, there are two ways to play Age of Empires since the game is not officially available on Mac OS. The two workarounds are Boot Camp and Parallels which we have been explaining extensively in few of our previous articles. 
Currently, there are no cloud gaming services available for Age of Empires which is very surprising as the game is not that demanding and can perform extremely well on cloud gaming services. 
Whether you want to play the latest Age of Empire IV or the oldest Age of Empire released in 1997, you can count on Virtual Machine such as VirtualBox to play them smoothly as they are not as demanding as triple-A titles like Elden ring. 
Parallels Desktop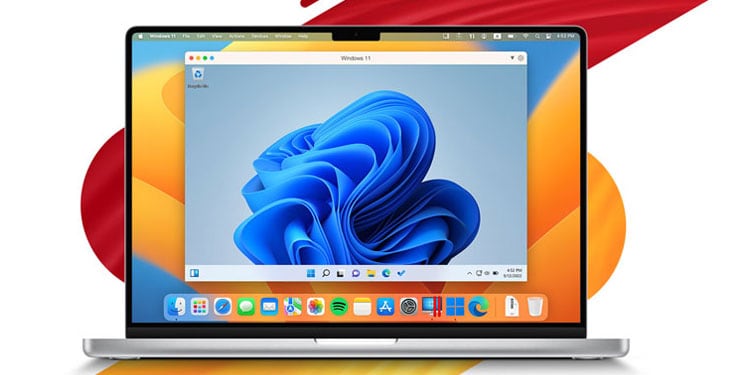 There are no other ways to play Age of Empire on a Mac except for Virtual Machine. Depending on the chip that is there on your Mac, there are two types of a virtual machines that you can use. You can use Parallels for AoE as it is less hassle and good to go with short installation. 
Unlike Boot Camp Assistant only available on intel Mac, you can install Parallel Desktop on both intel and M1 chip Mac. Check out our previous article for downloading and installing Parallels on a Desktop. 
Boot Camp Assistant for Intel Macs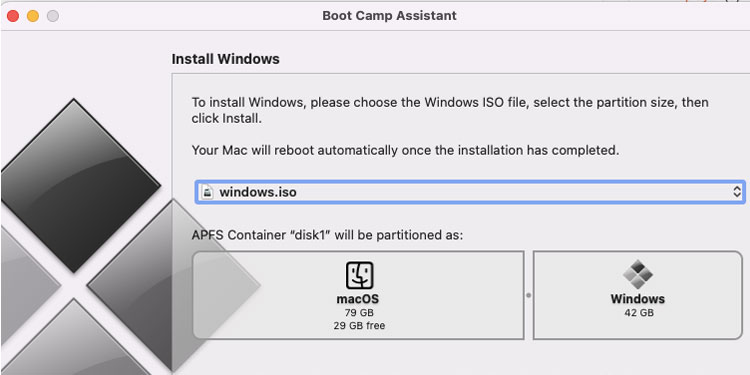 In the case of Boot Camp Assistant, you have to download a Windows image file and set it up inside your Boot Camp virtual machine. Don't worry about downloading and installing Boot Camp on your Mac as the software is Built-in for intel Mac OS. 
You can view your operating system chip information by clicking the Apple logo on the upper left corner and select About This Mac. You can view the information of your device Chip there. If the description has any mention of an Intel core then it is intel based. 
If you have intel Mac then our recent article on downloading and installing windows on Macs using Boot Camp will be very helpful for you.