Aim assist is a hot-button topic for APEX Legends players, especially in competitive play. No matter which side of the issue you're on, knowing how to turn it on and off is a valuable skill. Aim assist should be on by default for most people, but it's always worth checking it out to see whether it's active. And who knows, you might even prefer playing with it off if you've always experienced APEX with aim assist on.
Whether having aim assist toggled on is actually helpful for everyone is still debatable. Forums of APEX players frequently complain that it locks onto the wrong things from clutter to corpses—and throws off their aim as they move the cursor to a target.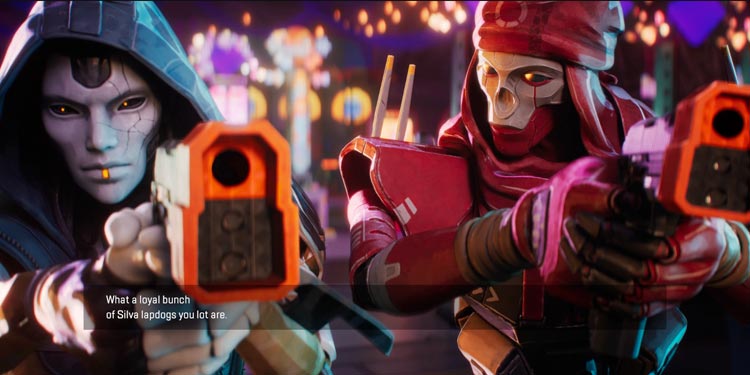 Because a controller is much less precise than a mouse and keyboard setup, aim assist is generally suggested on consoles. EA even says they recommend it to even the playing field between PC and console players with crossplay. Some players say if you use a sensitivity above 8, there is no more aim assist, but there has been no official confirmation of that fact.
Aim assist attempts to track targets when your cursor nears or moves over them. Rather than relying on your precise targeting, it tries to stick the cursor to the target. That's where things can go wrong when aim assist triggers on the wrong thing. If you notice that happening, it might be time to switch it off.
Switch off Aim Assist in APEX
Switching off aim assist in APEX is actually really simple because it's part of the settings in the game, no matter what device you're using. It should work the same on a PC, with any launcher, and with any console.
Launch APEX and open Settings.
Choose Controller.

Select Advanced Look Controls.
Turn Custom Look Controls On.
Turn Target Compensation to On or Off, depending on your preference. 

Turn Melee Target Compensation to On or Off, depending on your preference.
Return to the game.
You can set Target and Melee Target Compensation differently if you prefer. Try a few different ways to see which works for your gaming experience.
Other Sources of Aim Assist
There are a few other sources of aim assist to look into on PC if you think changing the settings on APEX hasn't helped. Sometimes other programs or things built into your operating system adjust how your mouse motion is interpreted in-game. To truly remove all aim assist – or to add a little more —it's helpful to learn to adjust these settings.
Mouse Acceleration
Mouse acceleration is a Windows setting that helps your mouse move farther with a little less push on your part. It speeds up the movement of the cursor. Try turning it on and off and then watching your cursor move to see the difference.
Press the Windows + X keys and type Control Panel.
Open the corresponding app.
Click Hardware and Sound.
Choose Mouse.

Choose the Pointer Options tab.

Check or uncheck the Enhance Pointer Precision box. If it's checked, then mouse acceleration is on.
Click Apply.
Click OK.
Most gamers recommend turning off mouse acceleration in competitive games because it gives you less control over where your cursor ends up. However, some people prefer playing with it, and if you are one of them, there's no harm in switching it on when desired.
Other Programs
Some programs offer an optional aim assist feature. If you've ever downloaded one, check to ensure it isn't active when playing APEX. These programs aren't extremely common, but they're easy to find anywhere from the Microsoft Store to a random website download.
Truthfully, it's better to avoid extra aim assist from third-party programs altogether. Instead, work on improving your own aiming so that you will be competitive from game to game and not rely on programs that may not work in the future.