Those who love battle royale games surely know about Apex Legend. For those who do not know anything, Apex Legend is a multiplayer battle royale game mostly known for its epic legendary characters and a strategic squad combat play.
This battle royale game is one of its kind and it is surely fun and addictive to play with your friends. However, you may wonder if apex legend supports cross-play or not. If you are wondering the same then we can assure you that you have stumbled at the right place.
Does Apex Legends Have Crossplay?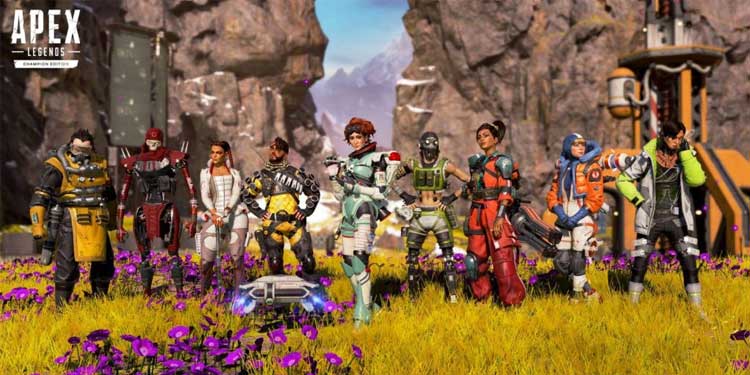 Fortunately, the answer is Yes. Apex Legend does have cross-play. Meaning, you and your friends across Xbox, Switch, PlayStation, and PC can team up and play together. However, if console players wish to play with PC players, they will be drawn into the PC matchmaking pool.
PC players can only play with PC players. Sadly, this is a bit disheartening but it seems reasonable when you know the actual reason. PC players do have advantages over console players because of the sheer ability to use the mouse and keyboard.
However, if you are a mobile player then you should be happy to know that android and iOS players can also play together.
How To Cross-Play in Apex Legends?
Crossplay in Apex Legends is not a headache. The process is really basic and straightforward. Yet, we have a detailed step-by-step guide prepared for you. Here's how you can crossplay with your friends.
First, enable Cross-Platform Play from the settings menu.
Then, you need to add your friends.
Go to the Find Friends tab and click on find friend.
Insert your friend's EA ID or platform ID and send the request.
Once your friend accepts your request then you can team up together in a game and rage the battle on.
How To Turn Off Crossplay Apex Legends?
Well, if you wish to turn off cross-play on whatever platform you are playing on, don't worry. It just needs a few steps and here's how you can do it.
First, click on Settings.
Scroll down to the bottom and look for the cross-platform play tab.
Just a Click and it will be disabled.
Apex Legends Crossplay Not working.
There are times when you won't be able to play with your friends because of minor cross-play issues. Here, you can do a couple of things.
Check whether a cross-platform play setting is enabled or not. If it is disabled, you have to enable it.
Check if there are any server-related issues. You can go to the official site for any official statements.
Check your Internet Connection. Make sure it is fast enough to have a stable connection.
Restart your game.
If nothing works, then it might be a bug issue. Just wait for the official update from the game developer.
Adding or Inviting Friend Not Working
This is often the major issue with apex legend players. Whenever they wish to play, they won't be able to add their friends or simply can't invite them to the game. Here are a couple of things you can do.
Have a different EA account : If you and your game friends are using the same EA account, then you won't be able to add them for cross-play. You have to have different EA accounts.
Check 'Show Display Name' : From your EA settings make sure to check 'Show Display Name'. If it is unchecked, then your ID won't be visible to your friends.
Enable Cross-Platform Play : You must enable cross-platform play from the game settings. If it is disabled, you won't be able to see your friends and invite them to the game.
Create a Club : You may try to create a club and try adding your friends to the game. This method might be really useful. 
Apex Legends Crossplay Voice Chat Not Working
Apex Legends has an inbuilt voice chat communication feature that works okay most of the time. Yet on occasions, your voice chat might not work properly. But don't worry, here are a couple of things you can do.
Restart your Device or Console.
Update your game or device if there are any updates available.
Update the Audio Driver of your device.
Make Sure to enable Push To Talk button in Apex Legends from Audio Settings.
Unplug your Headphone and re-plug them properly.
If nothing works, then it might be an issue with the game. Just wait for the updates from the game developers. However, it is better to use voice chatting apps like Discord, Mumble, or Steam chat. They have better audio quality and better functionality than the in-game voice chat feature.