Beidou is quite an interesting character in Genshin Impact. She doesn't stand out much, but she can be very potent when paired up with the correct teammates and weapons. She is a four-star Electro character who excels in both physical combat as well as Elemental attacks. Although it needs a bit of practice to get used to her abilities, it is totally worth it to have her on your team.
In this article, we have mentioned the best build for this pirate mommy so that you can take full advantage of her abilities and make the most of it. 
Beidou's Abilities
Like all other characters, Beidou has her own normal and passive abilities. Here are the lists of all her abilities along with their description.
Oceanborne (Normal Attack): Beidou performs a combo attack to deal with five consecutive attacks with her weapon. Her last attack deals a considerable amount of damage to the enemy. She also deals an AoE damage when you perform an attack in mid-air.
Tidecaller (Elemental Skill): She swings her weapon forward to deal massive damage to the enemies. When she gets attacked by an enemy, she can block them and counter it with bonus Electro damage. When used properly, this skill can dish out huge damage to the enemies. By using this skill, she can block up to two enemy attacks.
Stormbreaker (Elemental Burst): When using this ability, both normal and charged attacks create Electro discharges that bounce between enemies dealing huge damage. It also decreases the incoming damage and increases your resistance which allows you to attack continuously and last longer in battles. 
Retribution (Ascension 1): When you counter an attack by using Tidecaller at the precise moment, you can deal maximum damage when you counterattack. It is her passive ability.
Lightning Storm (Ascension 4): When you deal maximum damage with Tidecaller, your outgoing damage is increased by 15%, and you also gain 15% more attack speed on both charged and normal attacks for ten seconds. The cast animation is also reduced when it is activated. It is also one of her passive abilities.
Conqueror of Tides (Unlocked Automatically): When swimming, all your party members' stamina consumption is decreased by 20%.
Best Build For Beidou
Based on her combat abilities, Beidou can either be used as the main DPS or a sub-DPS unit on your team. Here is all the information you'll need for both of these builds.
Electro Main DPS Beidou
Not only does Beidou have the potential to deal huge amounts of burst damage, but she also deals an insane amount of damage with her physical attacks. If paired with the correct weapon, artifact, and party members, Beidou can single-handedly carry you through the game. 
However, using her Elemental burst can cause lots of Electro charge, so it is advised to have at least one Electro unit to refill her charge so that she can keep fighting without having to worry about anything.
The best weapon, artifacts, and talent priorities for the main-DPS build are explained below:
Weapon
Serpent Spine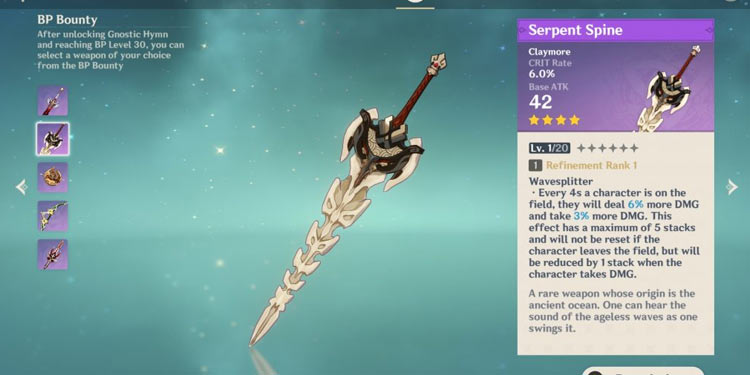 Serpent Spine is one of the most powerful four-star weapons in Genshin Impact. It increases your damage the longer you stay in the field and also gives you the chance of dealing with critical damage. And although you take more damage in return, Beidou more than makes up for it with her parry abilities.
At max level, it increases your crit rate by around 28%, and in addition to that, it also passively increases your outgoing damage by 10% in return for taking 2% more incoming damage. However, the incoming damage can be almost negated by her Retribution ability. So, experienced players can really unlock the true potential of this weapon when it is paired with Beidou.
Artifacts
4-piece Thundersoother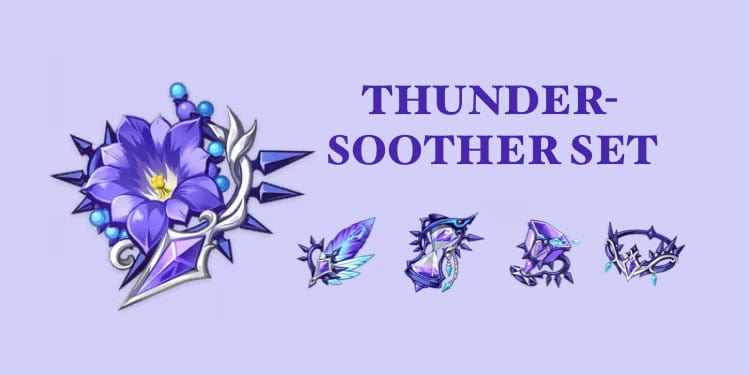 This helps her to act as a main DPS character throughout the fight. However, you might need another Electro character on your team if you don't want to run out of charge. It increases your electro resonance by 20% as well as increases damage taken by enemies who are affected by Electro by 35%. Although it increases your burst potential by a huge margin, it also means that you'll need enough energy to recharge to get the most out of her.
2-piece Thundering Fury and 2-piece Gladiator's Finale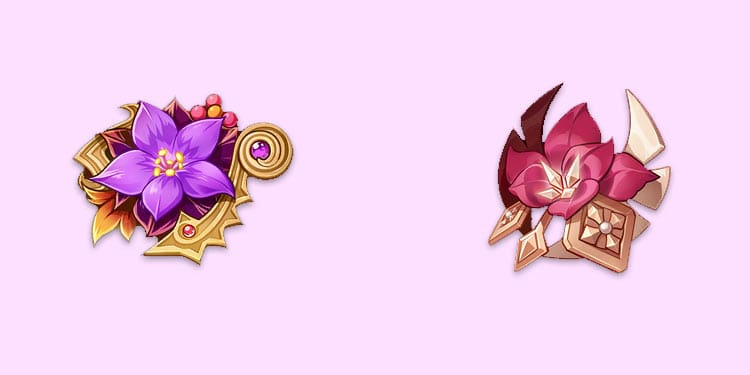 It allows her to act as the main Electro DPS of your party. It increases your attack damage by 18% while also bugging up your Electro damage by 15%. So, you can use her to deal with both physical as well as Elemental damage. And you also don't have to worry about running out of Electro charge as she can cover that up with her physical attacks.
2-piece Thundering Fury and 2-piece Emblem of Severed Fate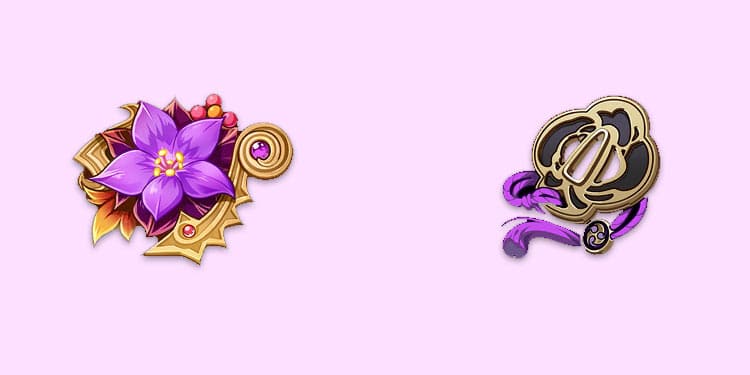 It helps to increase your burst potential in battles by giving you a boost in energy recharge and also increasing your Electro damage. It gives you 20% energy recharge as well as increases your burst by another 15%. It ensures that she gets to keep using her Elemental attacks throughout the fight, which increases her usefulness in battles.
Talent Priority
If you're planning to use Beidou as your main DPS unit, it is always a good idea to max your Elemental skill first. When used properly and with correct timing, her Elemental skill (Tidecaller) can dish out insane amounts of damage. And with more points in the level, it scales very well, along with a good weapon to complement it. 
After maxing out the Elemental skill, you'll want to max your Elemental burst (Stormbreaker). Her Electro burst can deal large amounts of damage within a short time, but it also costs a large amount of charge. However, when you're going for the physical build, you don't need to use many Elemental bursts in battles. And you can max your normal attacks at the very end.
Burst Sub DPS Beidou
Although Beidou does have the ability to act as the main DPS, she truly shines when played as a sub-DPS unit. As there are many characters that have much more physical strength than Beidou, it is often better to use her as a sub-DPS unit instead.
She can use her burst when she has enough charge while also enabling the main DPS unit by triggering Superconduct. And the rest of the time, the main DPS unit can take down enemies.
However, this also means that she will constantly be running out of Electro charge when she uses her burst, so it is always a good idea to have another Electro unit in your team to provide enough charge for her to keep using her burst.
The best weapon, artifacts, and talent priorities for the sub-DPS build are explained below:
Weapon
Wolf's Gravestone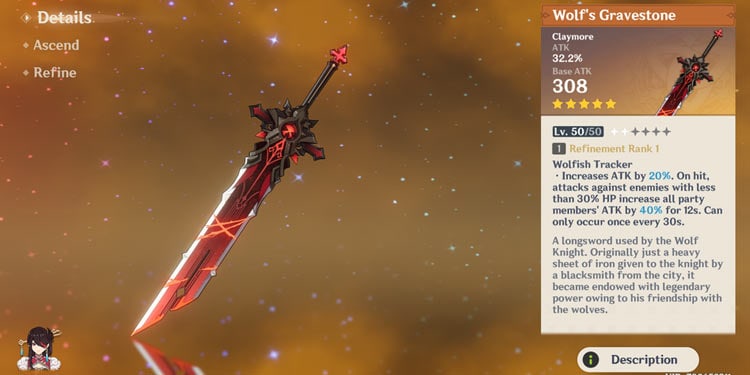 Wolf's Gravestone is a very good five-star weapon that is best suited for characters like Beidou, which specializes in dealing lots of damage in a short amount of time. It not only has the highest damage dealing when equipped by Beidou, but it also has a passive that is beneficial for the whole team.
At max level, it increases your attack damage by almost 50% and another additional 40% due to its passiveness. So, if you plan to use Beidou as your sub DPS unit, she can dish out tons of damage with both her elemental burst as well as physical attacks. In addition to that, when you're equipped with this weapon, attacking any enemy who has less than 30% of their HP, all your party members get an attack damage buff of 80% at max level.
Artifacts
4-piece Emblem of Severed Fate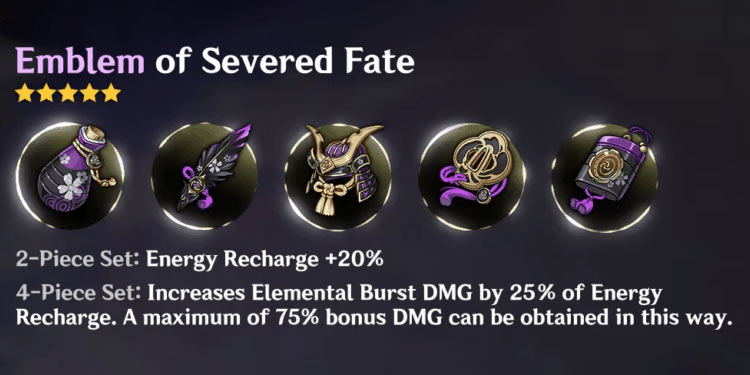 This is the most efficient artifact for Beidou. Since Beidou requires a lot of Electro charge to dish out her damage so it will be difficult to sustain during long fights, it gives you 20% energy recharge along with the increased burst by 25% of energy recharge. This gives you the opportunity to last longer in fights as well as use more of your spells before running out of charge.
Talent Priority
Beidou is also a perfect character to play as a sub-DPS unit. She can use her burst when available and enable her main DPS by increasing their physical damage. If you plan to use her as your sub-DPS unit, you'll need to max her Elemental burst first so she can dish out huge damage in a short time.
Then you'll want to max your Elemental skill to make use of her physical attacks as well. Since you won't be using her as your main DPS, you can level up her normal attacks after maxing everything else.
Best Team Compositions for Beidou
Childe, Fischi, Beidou, Bennett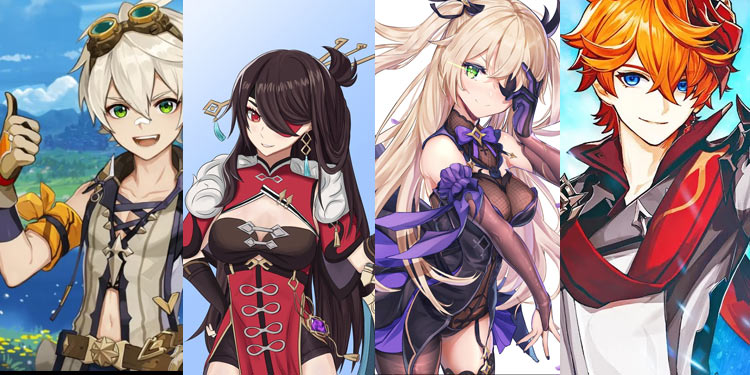 In this team, Childe can act as the main DPS unit, while Fischi and Beidou can be sub-DPS units with their Elemental burst. Beidou can deal huge damage to her enemies with her Electro burst while also triggering Electro charged so that Childe can do an insane amount of damage with his Elemental burst multiplier skill. Fischl can act as a battery for Beidou, which supplies her with Electro charge. And Bennet can act as a support for the whole team.
Eula, Fischi, Diona, Beidou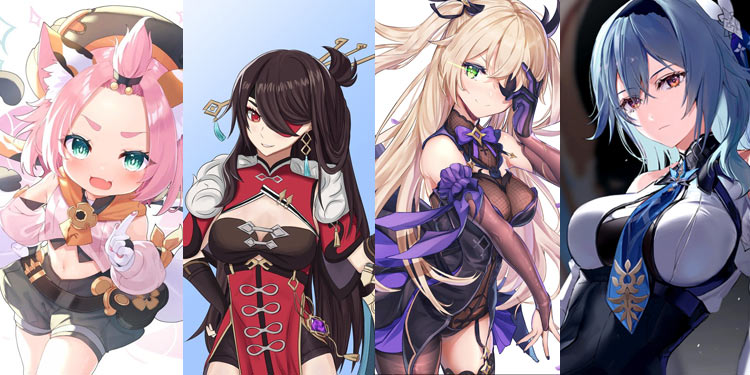 This team focuses heavily on physical damage as well as some amount of Elemental burst to clear out multiple enemies at once. This team heavily relies on Eula to dish out huge physical damage, with Beidou amplifying her outgoing damage.
Beidou can also trigger Superconduct for Eula to release her Elemental burst as well as use her own Electro burst to damage the multiple enemies. Fischl can provide Electro charge for Beidou to use her abilities, and Diona can act as support for the team.
Beidou, Eula, Raiden, Diona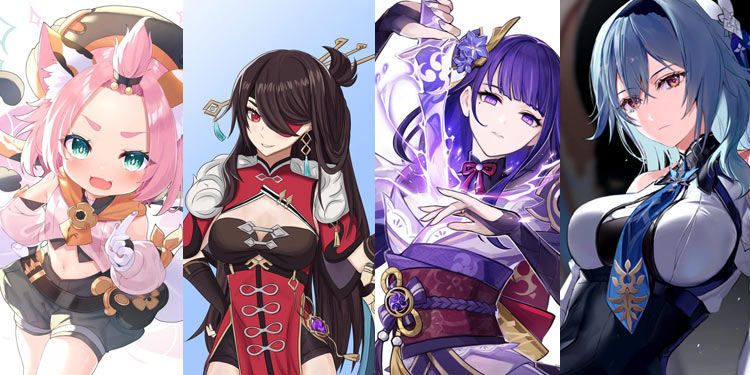 This team focuses on defeating strong enemies with Eula as the main DPS unit, and Raiden and Beidou can act as the sub-DPS units, which triggers Superconduct for Eula to pop off in battle. While Superconduct is triggered, Eula can dish out huge physical damage, and she can also unleash her Elemental burst for additional damage.