There is no shortage of strategies on how to capitalize on the ball and secure a victory in Rocket League. However, having a good strategy doesn't automatically secure your win in this game. You only notice that the game can go any direction once you're in the match.
And when the game isn't going your way, the only thing you can depend on is what type of car you've chosen. Having a car that has the ability to turn the tide can really make a difference in Rocket League.
Best Cars in Rocket League
In a game where every shot and maneuver matters, having a car with good stats really matters. In this article, we've listed the absolute best cars in Rocket League that are good in any situation. Whether your team needs a good defender or a sharpshooter, this list has cars that are best in their respective positions.
Octane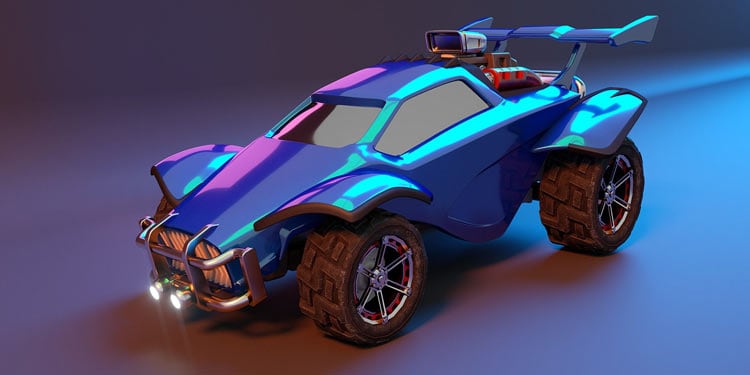 One of the default cars in Rocket League is also the overall best car in the game. It has one of the best hitboxes in the game, which makes it a suitable candidate for both offensive and defensive playstyle. It is also equally easy to handle this car which is why both experienced and beginners tend to choose this car often. 
The best thing about this car is that you can easily switch your playstyle according to the need in each game. Whether your team needs a solid defense or offense, it has the ability to switch between them on the go. This is also the reason why pro players always pick it in the tournaments.
Dominus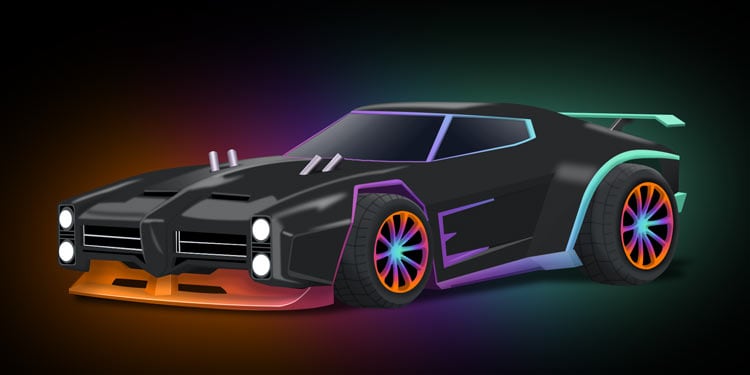 When it comes to popularity, Dominus is equal, if not more popular, than Octane. It is a powerful car that has great offensive abilities. Its wide hitbox makes it the best car to snatch the ball from your opponents and drive across the field without losing it. It is also very easy to take sharp turns with this car.
The only problem with this car is that it is quite difficult to battle while the ball is in the air. Otherwise, this is a solid car that I would pick every chance I get.
Breakout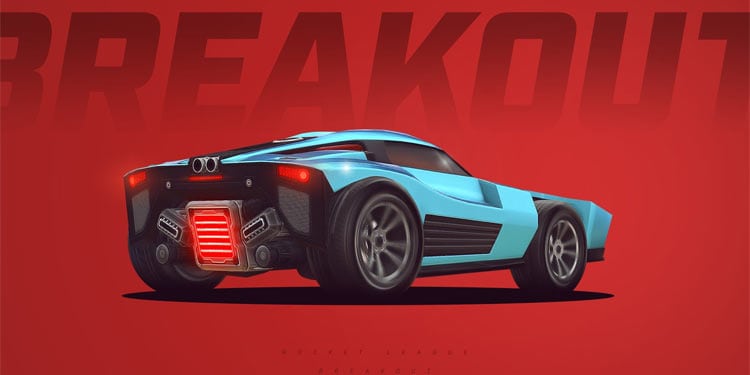 Breakout is a great car to try out as a beginner. It offers a good combination of speed, power as well as handling. It is super easy to get used to its hitbox, so you'll make most of your shots while also having decent control when dribbling. It is easy to handle even when you're fighting in mid-air and has good offensive abilities.
It is comparatively shorter compared to other popular choices but its ability to pick up speed and handle the ball in any situation more than makes up for that.
Aftershock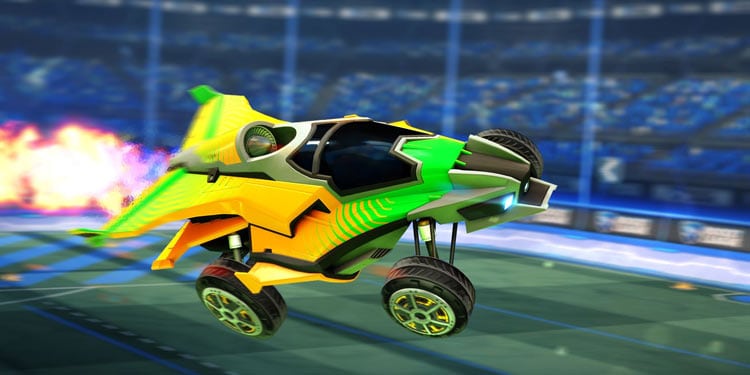 Aftershock is the perfect car for players who love adrenaline. This car is all about speed and high-octane gameplay. It has probably the best boost in the whole game and crazy acceleration speed. It is also equally good at cutting sharp corners and has good handling overall. 
It does suffer when it comes to gliding through the air, but it can be easily fixed if you practice enough. This car is also quite hard to use, so make sure you learn the basics before you start playing it.
Batmobile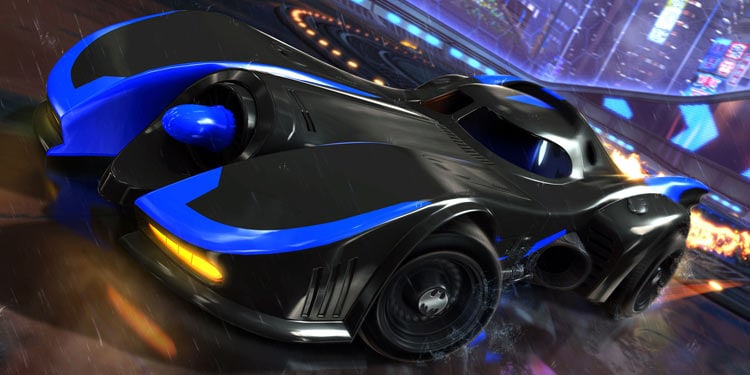 The Batmobile is the representation of the iconic vehicle of Batman. This car is a beast when it comes to performance. It has an amazing hitbox, speed as well as control in the field. Although it is not available to purchase anymore, those who were lucky enough to get it from the DLC will know how badass this car can get. 
Whether you're dribbling through the field or trying to hit the ball in the air, it is equally effective on both platforms. It does take a little bit of practice to use it properly, but the experience it provides is well worth it.
Takumi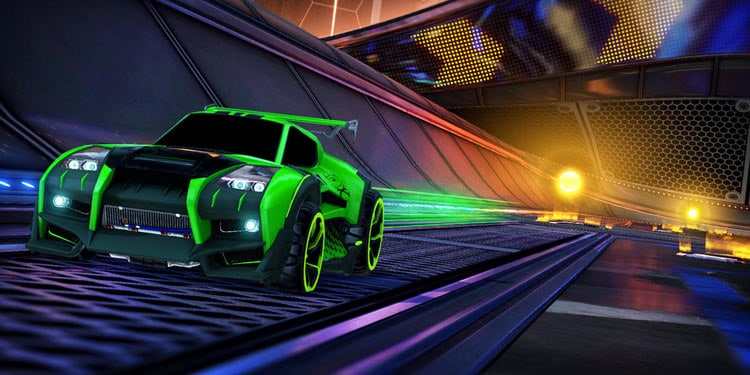 With its hybrid build, Takumi is an interesting car that can either completely dominate your match or fall flat from the start. While its body has the features of Octane, its hitbox is that of Dominus, making it perfect for both offensive and defensive matches.
Its tall roof is perfect for mid-air controls and within the hoops. On the other hand, its control is not too different from Octane, making it a suitable alternative if you want to try something new.
Endo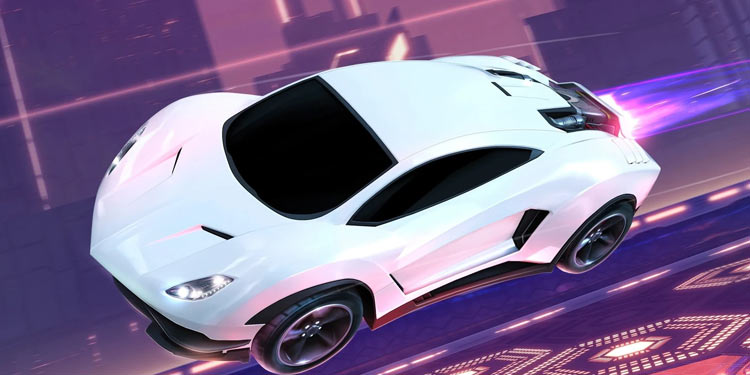 Endo is the car you should choose if you love mid-air brawlings. It is a hybrid type car that has the properties of both Octane and Dominus. The main advantage of this car, which can also be considered its disadvantage, is its big and long size which makes it extremely flexible while moving through the air but also makes it hard to turn around the corners.
It is quite a hard car to master, but it can be very beneficial once you learn its ins and outs. Pro players often tend to pick this car as it's reliable and offers versatility.
Mantis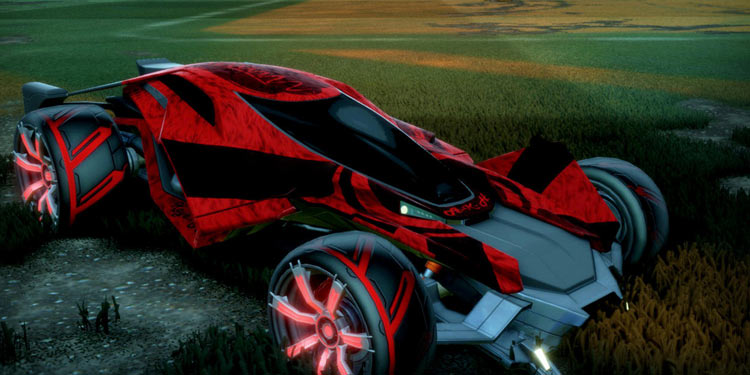 Mantis is another great car if you love offensive gameplay. It has the perfect length for offensive capabilities, and the handling is also pretty great. Due to its plank design, it is very easy to battle in mid-air, and it is also equally good at dribbling the ball across the field. 
This car is pretty similar to Batmobile when it comes to design and gameplay. However, it's not unobtainable like Batmobile, which makes it perfect for players who haven't got their hands on Batmobile.
Marauder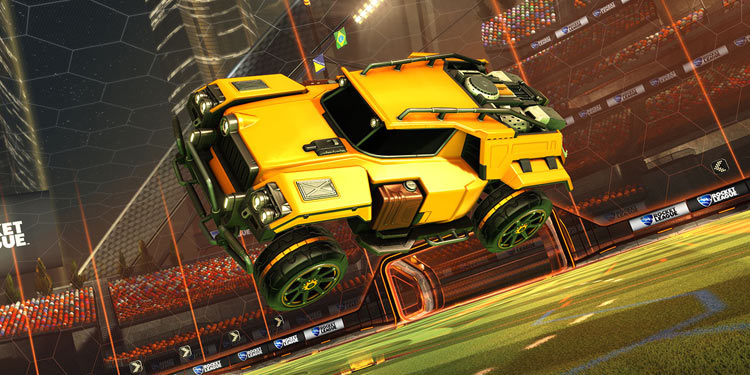 Being a goalkeeper isn't certainly fun when you're playing soccer. However, when you have a Marauder in your team, you don't have to worry about defense. This big boy has the hitbox of Octane but is built differently. Its bulky body is able to stop any offensive plays while also being relatively easy to handle.
With its huge body, it can cover a wide range and is perfect for stopping any incoming attacks or shoots.
Merc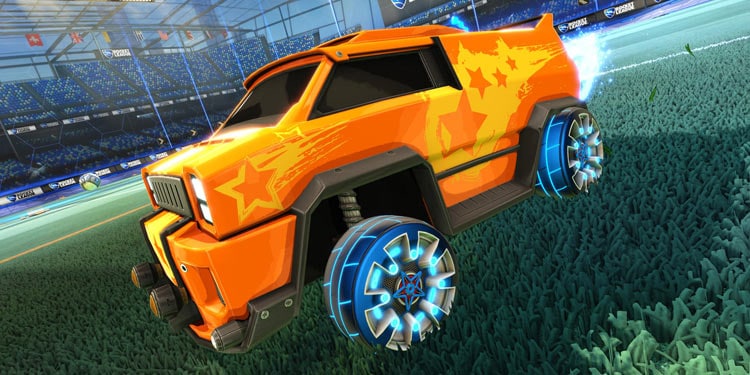 Merc is the best car to choose if you haven't played this game before. Its large hitbox and size are enough to scare any players in sight. It is heavy and can easily destroy your opponents if you crash into them. 
It is perfect for beginners who are still learning the mechanics of the game, as it has decent controls and handling. It can also be used to defend against enemy attacks and set up offensive plays. Merc doesn't offer a lot of offensive capabilities due to its slow-moving speed, but it can act as a major hurdle between your enemies and the goalpost.
Nimbus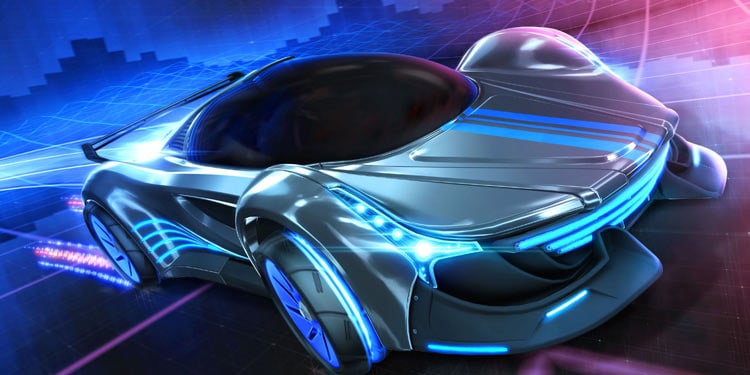 Nimbus is a hybrid-type car that is great for both offensive and defensive gameplay. Its controls are pretty much similar to Dominus, so if you're already familiar with how to handle Dominus, it shouldn't be too hard for you to switch to it.
It has a slick design and great controls and has some of the best counter moves. The ability to instantly switch between offense and defense makes it a dark horse in the game. 
Bone Shaker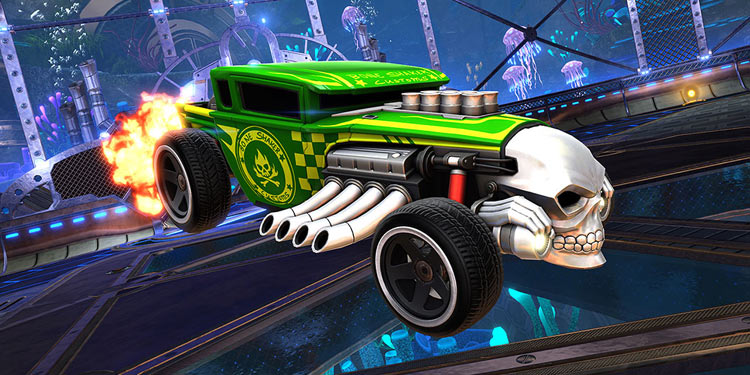 Bone Shaker is actually a part of the game's Hot Wheels DLC pack. Due to its design, it doesn't give off much of an impression but trust me; this car is much more capable than just its looks. Its hitbox is much more similar to Octane, and it also performs really well once you play it a few times. 
Although it is best suited for offensive play styles, it is also a good passer overall. If you're looking for a car that is good in both offense and defense, this fits that role perfectly. It is also surprisingly good in aerial battles.
The Fennec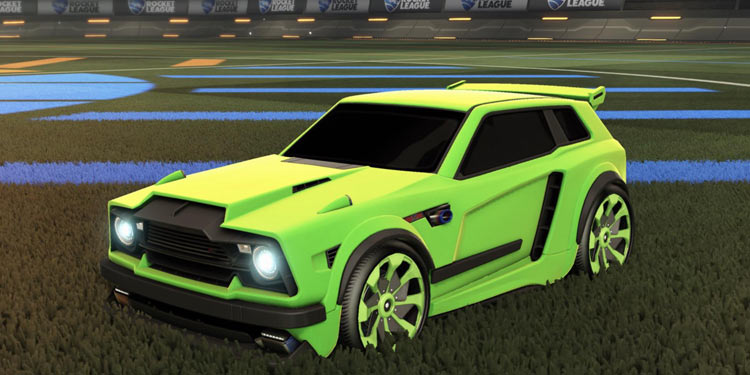 The Fennec is another great car borrowing the features of both Octane and Dominus. This car has good handling, powerful turns, and solid jumps, which makes it one of the favorite picks in the tournaments.
Although it is quite difficult to acquire it, the trouble is all worth it. It has a great hitbox to land your shots, and it is also equally good at defending. Due to its hybrid design, pro players often tend to pick it. 
Outlaw
While this may be one of the recently added cars in the game, it has quickly managed to secure its name as one of the best cars among all its competitors. The most noticeable thing in Outlaw is that although it is bulky, it has surprisingly good handling and turns, making it a variant of Octane.
Its bulky size gives it good defensive abilities as well. So, if you're searching for a car that has modern looks as well as performs exceptionally well in every regard, Outlaw can be a good option.
Paladin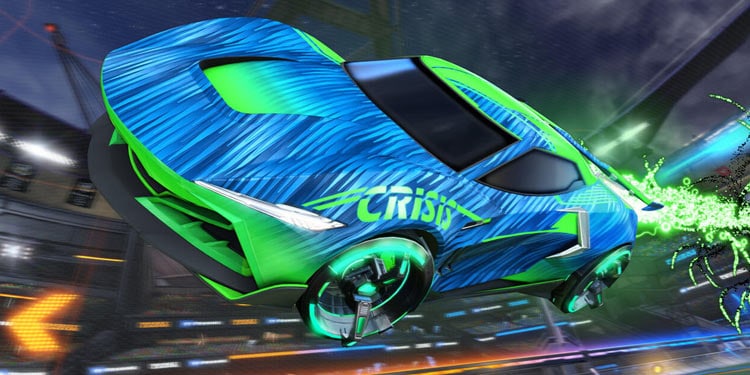 You need good practice to use Paladin to its full potential. Although this plank-type car has good design and aesthetics, it isn't the easiest car to handle in Rocket League. It is a fairly short car compared to other cars in its category, and it also has somewhat of a weird hitbox.
However, it's this feature that makes it a great aerial fighter and a powerful dribbler. When it comes to mid-air passing or shooting, making a tight pass, or even shooting across the field, no one comes even close to Paladin.
Twin Mill III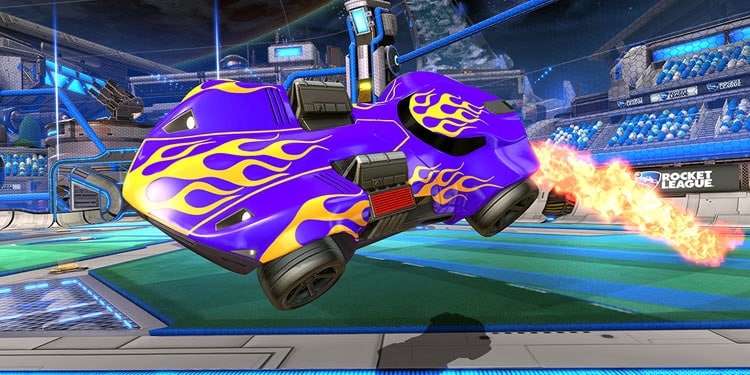 This is another car from the Hot Wheels DLC pack with a plank-type design. It is particularly suited for defensive plays but can go offensive as well, depending on the situation. Its wide and long design makes it the perfect car to deflect incoming shots.
It isn't picked much in pro matches, but it is a solid pick when you learn its mechanics. It is also good at taking shots and controlling the ball because of its wide front. The hitbox is just perfect for any type of ground attack as well.