Picking heroes in Dota is as difficult as winning the actual game, especially if you are playing as a support and you know you have to pick your hero in the first pick phase.
Picking a support hero can be a challenge when you have absolutely no idea what the enemies will pick. So it is important that you pick a good hero that is guaranteed to do good even when the lanes are unfavorable.
Here are a few support heroes that are in the meta currently and have been gaining popularity in this patch.
Treant Protector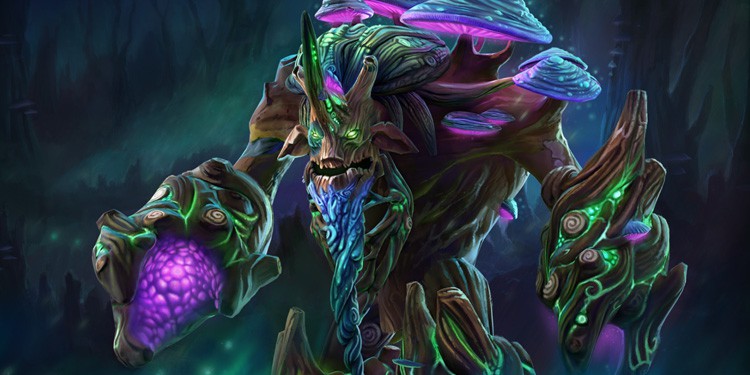 I think Treant Protector is probably the best support in the game right now. He has high base damage, slows enemies, and has a global healing ability that is very useful throughout the game.
It is also very difficult to spot him as he can easily pass through the trees which can waste a lot of enemies' time. His ultimate can disable all enemies if they're caught within its AoE, and the best part is it even goes through the BKB.
He can also safely push the lanes if his team needs space. This hero can be played as both pos4/ pos 5 and have a huge impact throughout the game.
Silencer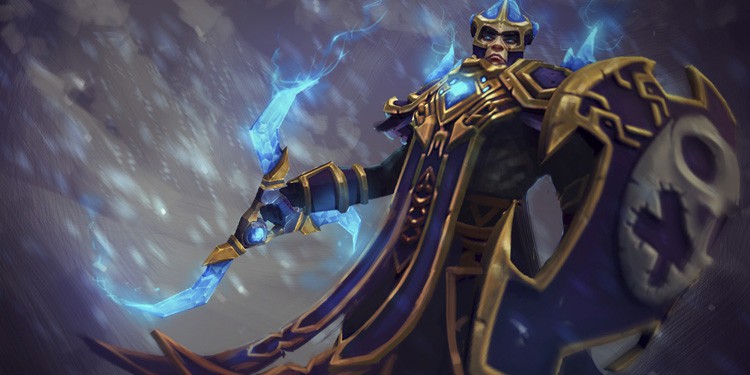 Silencer is really strong until the tier-4 neutral items start to drop or before the enemy cores get their BKB. He can be a great support if you need to end the game early or if your enemies are spell dependent.
He scales incredibly well as the game goes on and has one of the Best Ultimates in the game. All his spells deal great damage to enemies except Global Silence, which can be used to bully enemies out of the lane.
He is also a ranged hero which means he can trade with enemy support by sitting at a safe distance.
Disruptor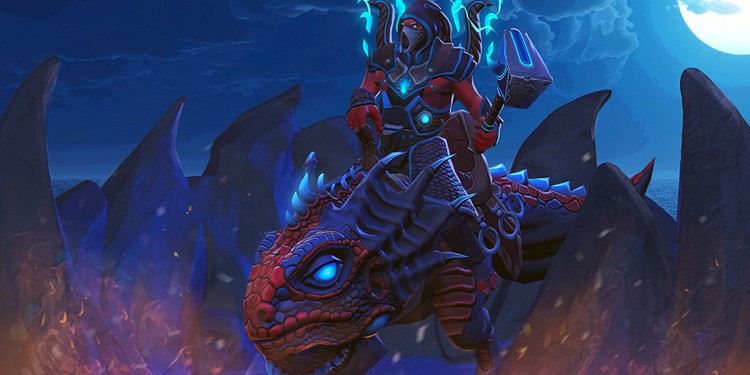 Disruptor can be really annoying to enemies in the laning phase. And his ultimate can be used to catch the enemy carry off-guard. He also has a long-distance catch that can be used to catch escaping enemies.
His Aghanim's Scepter is really strong which prevents the heroes caught in his ultimate from using their abilities as well as items. This can be a game-changer ability in the late game where losing even one teammate can be costly.
Riki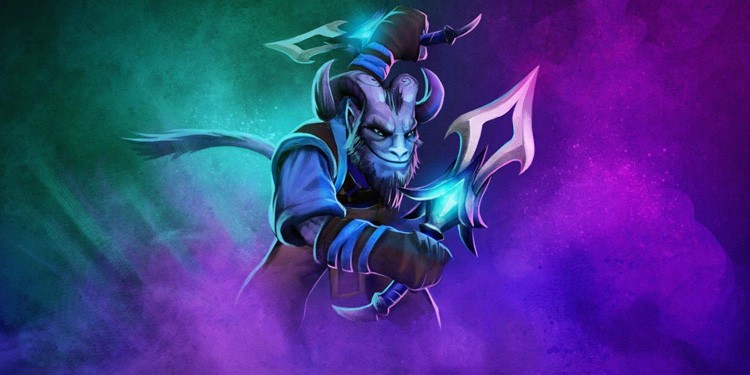 Riki is currently dominating pubs with this new Aghanim's Shard ability. He is extremely annoying once he reaches level 6, and after buying his shard, he becomes even peskier.
Due to his invisibility, he is always stalking you, and just when you think you're safe, he uses his Sleeping Dart on you and before you can react to that, his whole team gangs up on you.
He can be really annoying to play if you don't play around your team or if your team doesn't buy tons of detections or saving items.
Rubick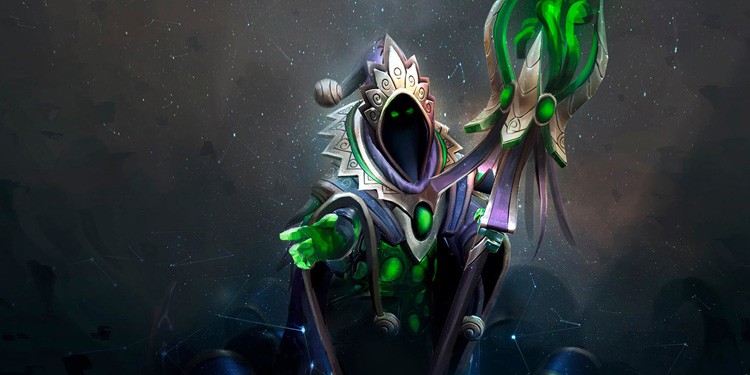 The thing that makes Rubick so scary is his ability to steal spells from his enemies. His other spells are okay-ish but if you let him steal big spells like Black-hole or Ravage, he can instantly turn the fight around.
He can spam his spell from a super long distance and most experienced Rubick players have quick fingers so they can react even before you try to catch him. He can also save his teammates from dire situations after he gets his Aghanim's Shard.
Snapfire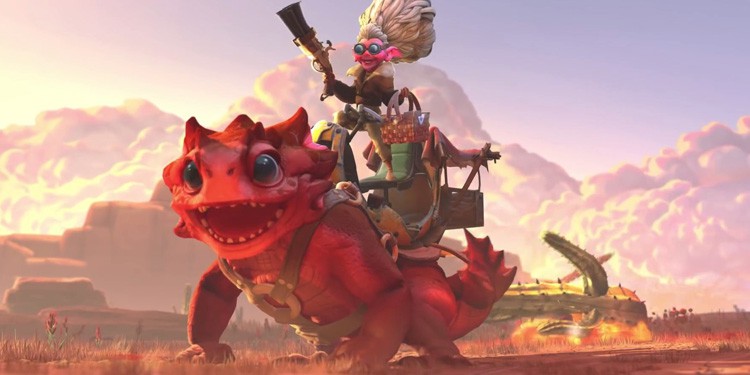 Snapfire has high-damage nukes that can bully her enemies out of the lane and she can also disrupt the enemy team formation with her ultimate. She is also one of the heroes that like to build Guardian Greeves, the most broken support item of this patch.
She is really good at surprising enemies and controlling them. Her abilities can be a little tricky to land, but once you learn how to use her properly, you can do wonders with this hero.
Tiny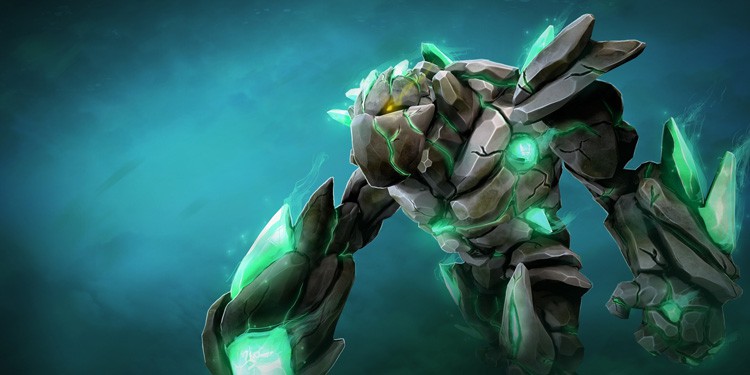 Tiny is best played as pos 4 support. He is really good at ganking other lanes and bursting down people. Once he gets his Blink Dagger, he can start making moves on the map and take control of the map.
He is also naturally tanky as he gets bonus armor from his ultimate. And if the game goes late, he can shift toward being a core as well.
Witch Doctor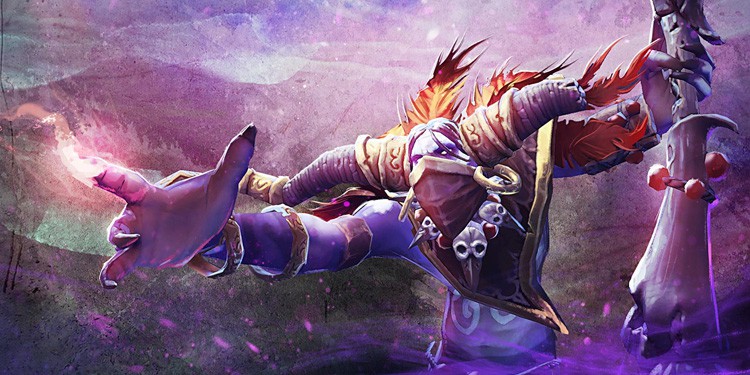 Witch Doctor is good against heroes with high HP. His third skill deals percentage-based damage which can be useful to zone out tanky offlaners like Axe and Tidehunter.
He also has a stun ability that can stun multiple heroes and a healing ability that can heal multiple teammates.
His Aghanim's Shard ability gives him invulnerability for a short duration so he can be used as bait to lure enemies in and gain massive advantage afterward.
Winter Wyvern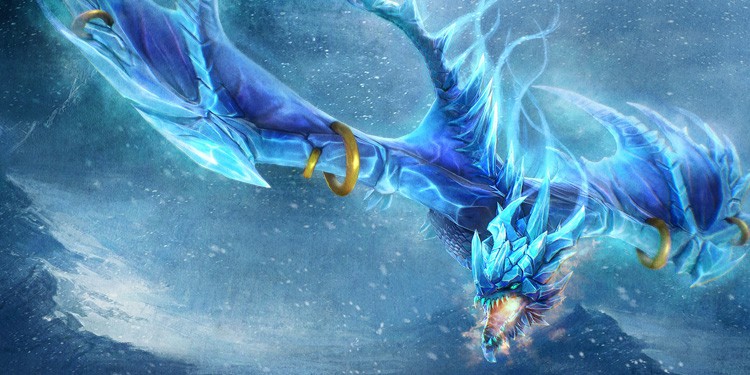 Winter Wyvern can be the best counter if your opponents have physical-damage heroes. He has a healing ability that not only heals your allies but also negates all incoming physical damage from the enemies.
But it also requires a lot of practice to pull it off properly because your allies cannot move during this time, and it may put their lives in danger.
And his ultimate can always be used for clutch gameplay and turn the fight around in your team's favor.
Tusk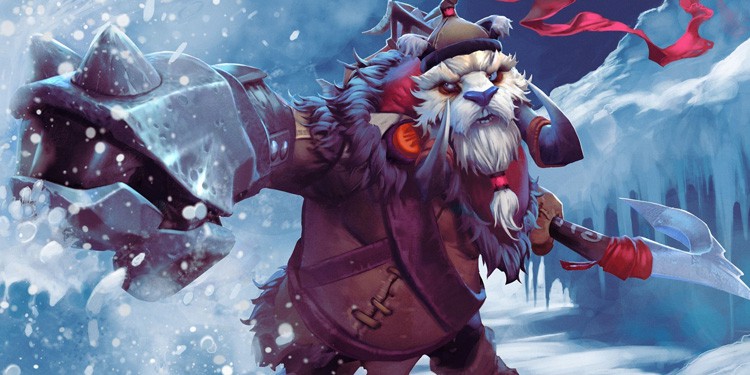 Tusk can be used as a saving hero to save his allies from the clutch of certain heroes or combo that would otherwise kill them. This is also the reason why he is picked so much in the pro games.
The hero provides so much for the team in every situation. In teamfights, he can provide control by either trapping his enemies inside the Ice Shards or saving allies from big spells. He can also stop channeling spells with his ultimate.
Tusk can be active on the map from very early in the game and set the tempo for his team. He is one of the heroes who can distract enemies long enough for his teammates to arrive.
Primal Beast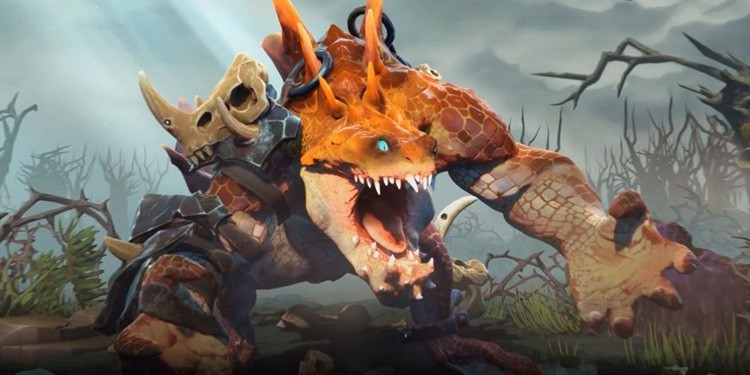 Primal Beast is one of the best ambushers in the game. It almost gives me a mini-heart attack every time he is trying to gank me. He also deals massive AoE damage and is pretty hard to kill, even in the early game.
If paired with a good offlaner, he can destroy any lane and make the enemy carry's life a nightmare.
Primal Beast is usually played as the initiator for his team with his long-distance catch ability. He can also escape effortlessly when he gets ganked by multiple enemy heroes.
Mirana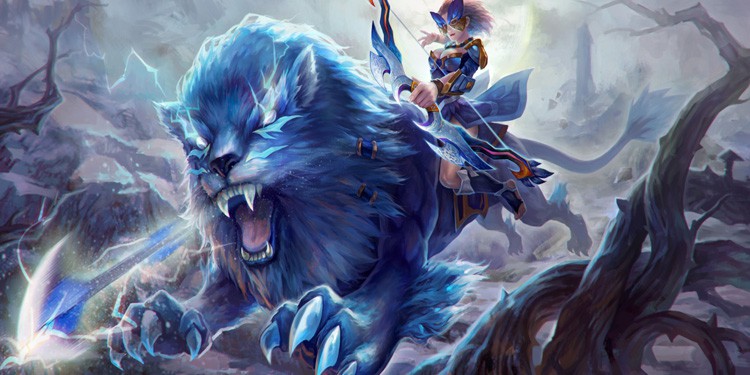 Mirana is one of the most popular supports in Dota currently and for a reason too. She has one of the longest stuns in the game, and can deal massive magic damage to the enemies around her.
She can make all her allies invisible with her ultimate which can be used to either save her teammates from getting killed or gank the enemy team.
Earthshaker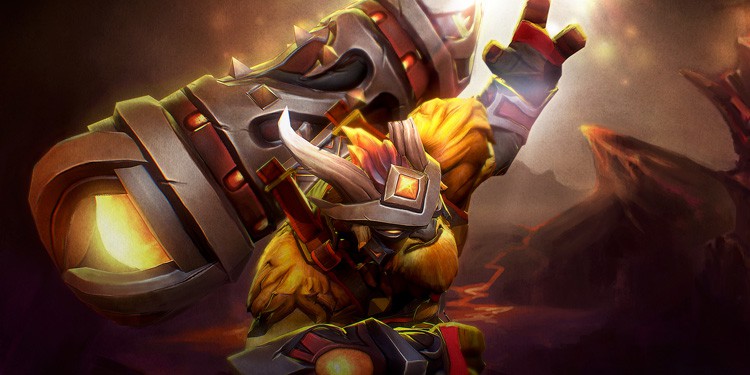 Earthshaker is all about crowd control. All of his abilities can stun multiple enemies and deal huge AoE damage. He is also one of the few heroes who can turn the tide of the game single-handedly.
Earthshaker really only needs one item to be effective in the game i.e., Blink Dagger. This is also the reason why pros like picking this hero so much.
Although all his damage can be negated by a BKB, if you manage to catch your enemies before they activate their BKB, you can make them very low or even kill them.
Clockwerk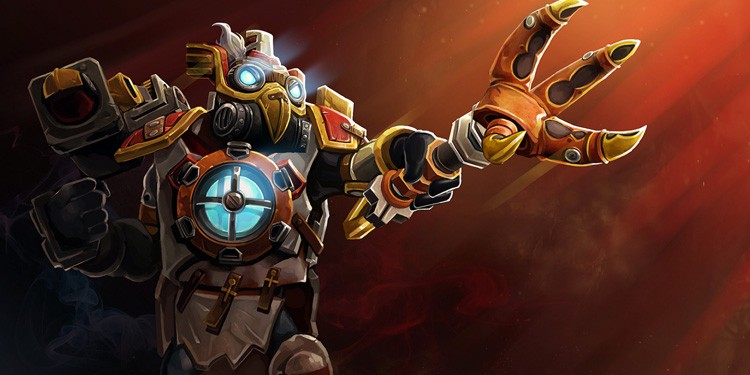 If you want a support hero that is able to catch the running enemies and also trap multiple enemies, then Clockwerk can do this job flawlessly.
This hero has good armor and high HP to sustain in the lane, and he can also trade hits with the enemy supports, giving their offlaner or carry a 1v1 lane. His ultimate can stun a target for up to two seconds and even goes through BKB.
If you manage to catch the enemy carry before they can use their BKB, you can actually stun-lock them for an additional one second using your Cogs which gives your team enough time to finish them off.
Phoenix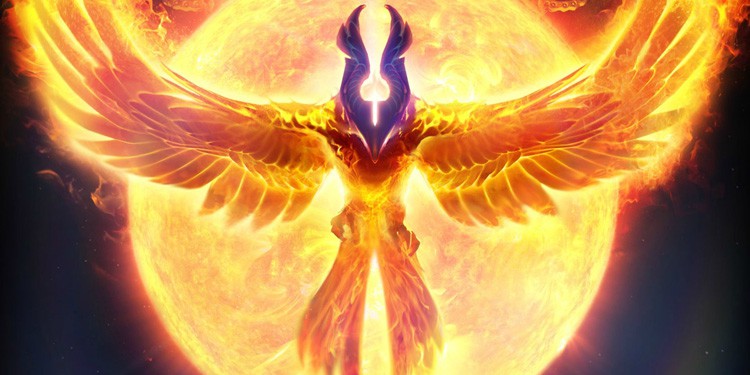 Phoenix can be a difficult hero to learn at first but learning to play him effectively can definitely pay off if you want to climb the ranks. After all, you need to hit all of his spells with the correct precision if you want to damage your enemies.
The best thing about Pheonix is that he doesn't need any item to be effective in the game. He can engage/disengage from battles without needing any item and has high HP.
He can also slow enemies and their attack speed. And he has got a healing ability that heals his allies for a percentage of their HP which is always better than flat healing.
Plus, his ultimate can deal massive damage to enemies and stun them for a long duration. This also heals him to full health and refreshes all his abilities.