Fortnite allows players to join or host a party with their friends.  But sometimes you're greeted with these messages: "Party services are currently experiencing technical difficulties" or "The party is currently not responding to join requests. Please try again later." This Error Code 91 means that you're unable to join any party due to a bad internet connection. 
Normally there isn't a particular reason you see this error. It can occur because of a server problem, connectivity issues, or an application glitch. This makes it even more frustrating as it's even harder to figure out how to solve the error. After facing this error countless times I've come up with a list of possible ways to solve it. 
Here are easy solutions to fix the Fortnite error code 91.
Restart Fortnite
Many users have stated that restarting the application can fix the issue. Especially in PS4, the error is temporary because the game failed to run properly in the system. So, simply restarting the application or the system can fix the error.
Restart Internet Router
Another quick fix is to restart your internet router. Sometimes your router may have some bugs in its firmware that could cause it to have issues. You even reset all the active sessions on the router when you restart it.  So, restarting your router might be the fix for you.
Check Fortnite Server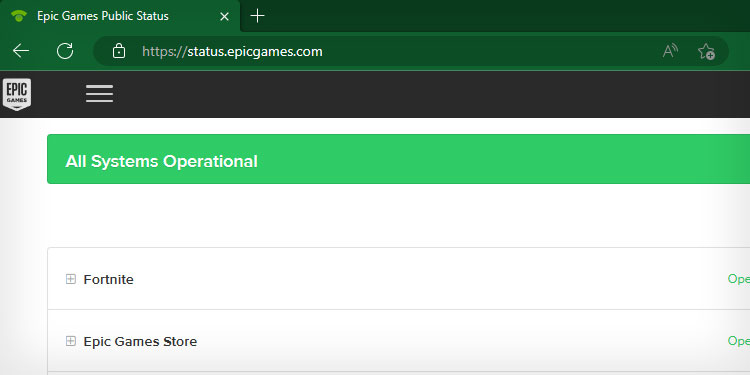 With millions of people playing Fortnite, the servers may sometimes be unable to accommodate everyone. The server status of the game is always updated on their official Twitter account. Fortnite forums also automatically update if there are any issues with the server. 
Make sure you're subscribed to Fortnite's official server forums from their website. Fortnite server issues are solved quickly and any information regarding the servers is easily available from the website.
Switch to a Private Party
If you see this error when trying to join a friend's party then an option for you is to make the party private. It will prevent unwanted players from joining the party. To make a party private follow these instructions:
Go to options.

Go to your profile.

Locate Party Joinability
Set the option for invite only.

Verify Game Files
If you've tried everything mentioned above and it still doesn't work then maybe the game files are corrupted. It's a common error if you play Fortnite on your PC. You'll have to verify your game files with the help of the Epic Games Launcher. Follow these steps to verify:
Open the Epic Game Launcher.

Go to the game library.

Click on the three-dot menu next to Fortnite.

Select Manage.

Choose Verify Files and wait for process to begin.

Re-Install
One way to make the game work on the PC is by reinstalling the game. It's a bit extreme but is sure to fix the error. Follow these steps to reinstall Fortnite.
Open the Epic Game Launcher.

Go to your Games library.

Select Fortnite.
Click on the three-dot menu next to Fortnite.

Select Uninstall.

Restart Epic Game Launcher.
Locate Fortnite in the Store.

Click Get.
Contact Support
The Epic Support team is among the finest in the gaming industry. They react swiftly and offer you quick assistance. Through the Epic Games website, You may get in touch with them easily.