The game designers in FromSoftware love to fill their game with clever traps and enemies to ensure the players find challenges in every corner of the game. One of these traps can lead the player to the Sellia Crystal Tunnel, a lethal area for beginners.
What initially started as a harmless exploration of the Dragon Burnt Ruins, leading you to a final treasure chest in the end, turns out, was leading you to a sinister trap.
This treasure chest in our subject today is loaded with a transporter trap that teleports the player Tarnished from a relatively harmless area from the beginning of the game to a difficult area made for more experienced players.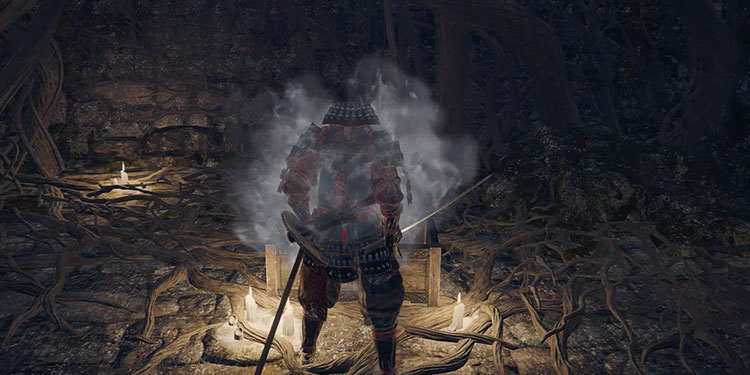 If you are a beginner who fell for this trap, you are likely to get stuck as you will be trapped inside the Sellia Crystal Tunnel.
You won't escape even if you die because you will respawn in the initially trapped location again and again, like a groundhog day simulator. There is no way out, unless you somehow manage get out of the caves, towards a Site of Grace nearby.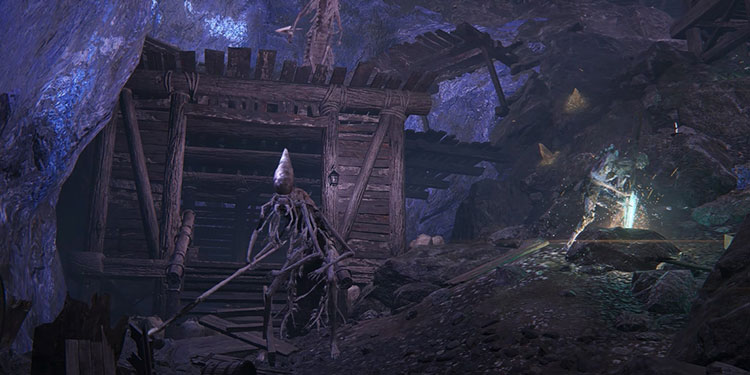 This is where we come in, along with a little guidance to help you find your way out of Sellia Crystal Tunnel. So, don't you dare go hollow, and give up, as long as you have a guide and willpower to fight your way through.
Once you are in the shack, remember, the path you have to take for escape is located exactly behind this shack. Taking other ways can mean a quick merciless death. There are two ways to escape, by sprinting or brute force. We suggest you sprint as it is easier and way faster.
We have also made a very quick video guide that shows you how to get far away from these scary tunnels and return to the relatively friendly meadows of Limgrave.
You can also follow these steps to get the heck out of the annoying tunnels.
From the little shack, go out and head right, take the sloping path downwards while avoiding one of the miners that might attack you.
Reach the behind of the little shack, you should be safe here from the Kindred of Rot Enemies who shoot the nasty Pest Threads at you.
You should see a tunnel exit on the left at the end of this sloped path, dash towards the exit and remember to roll as soon as the threads come at you.
Run till the end of this tunnel avoiding the shots of threads and get down a ladder to reach the Sellia Crystal Tunnel, Site of Grace.
Rest at the Site of Grace to reset any enemies that could have followed you and head out of the tunnel, your exit is directly in front of the Site of Grace.
After you are out of the tunnel, you should be able to fast travel away from Caelid back to Limgrave, or towards any Site of Grace of your choosing, and finally escape.
At What Level Should You Return to Sellia Crystal Tunnels?
After that unsavory predicament you had in the tunnels, I am sure your heart desires some payback. If you are skilled enough and confident that you can take down the Kindred of Rot enemies, level 30-40 should be the rough requirement. Keep in mind, the Crystal Miner enemies are resistant to attack by standard swords, so instead take magic or blunt weapons.
If you are a beginner, we advise you to return at around level 50 after you have better armor and upgraded weapons. We are stressing you return once stronger, because there is a boss inside these tunnels, and it is one real tough badass.
You will encounter a thick-skinned Falling Star Beast inside a boss chamber and beating it rewards you with a valuable Somber Stone Miner's Ball Bearing [1].
Give the Ball Bearing to the twin maiden merchant in the Roundtable Hold, then you can endlessly buy the upgrade materials to level up all the unique weapons' first 2 levels.