Heirloom Shards are incredibly difficult to acquire currency in APEX Legends. They're used for purchasing Heirloom items for each champion, which come with various cosmetic upgrades.
Though they don't improve your character's skills or change the nature of actual gameplay, they're a neat flex item for your favorite APEX hero.
There are couple of ways you can get Heirloom Shards. You can obtain them from Apex Packs and from Collection Events. Let's Discuss.
Apex Packs
Acquiring APEX Packs
You can get APEX Packs in a few different ways. While they can be purchased, there are also ways to earn them without spending money directly on the packs themselves.
However, the maximum number of packs you will get without spending money on them in the store is nowhere near enough to guarantee an Heirloom Shard.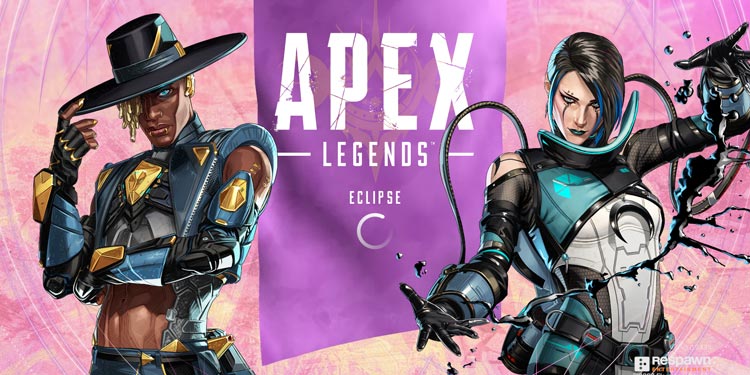 Simply leveling your character grants you APEX Packs as rewards for achieving certain levels. The number of packs per level decreases as you gain more character levels. For example, you'll get one pack for levels one to 20 and then one pack every two levels until level 300. At that point, you'll only get one every time you go up five levels.
Respawn sells APEX Packs in the store for $1 each. You purchase APEX Coin and then use the coin to actually buy the packs.
Sometimes APEX Packs can be earned as Twitch drops. Keep an eye on the biggest APEX Streamers and all the official accounts to find out when you can get a few.
You're most likely to get rewards like this during holidays, special events, and new season releases or promotions. You can also earn some for linking your Twitch account to your APEX account.
APEX Packs can also drop from Treasure Packs. You find these items in ranked matches, collect them, and then get rewards when you are done playing and go back to the lobby. The pack is added to your account at that point, and you can open it like normal. There is a finite number of Treasure Packs to collect per account. 
People who buy the APEX Battle Pass get APEX Packs as some of the rewards.
Certain quests and events also give APEX Packs to players. Keep an eye on in-game notifications to learn when they're dropping. 
There are many ways to get APEX Packs that give players Heirloom Shards. The quickest way is purchasing packs, but it will be much more expensive than playing to earn them as rewards. You have to open 500 APEX Packs before Respawn guarantees you'll get an Heirloom Shard.
Opening APEX Packs
You open APEX Packs through the in-game menu. However you collect them, the ones you get are added to your account and show up on the store page automatically.
As you open APEX Packs, you'll get many other rewards – including Heirlooms at times.
Sign into your APEX account and click Continue on the starter screen.
Click the STORE tab at the top of the screen.

Choose the APEX PACKS tab below that once the Store Loads.
Click the button that says X APEX PACKS REMAINING. If you don't have any, it will say so. There is an option to purchase APEX Packs for APEX Coin just above this button. Once you click the correct button, the animation will open the pack and show what you've been given, including Heirloom Shards, if any.

Click the button that says X APEX PACKS REMAINING below your drops if you want to open your next pack. Otherwise, hit ESC.

Once your packs are gone, you'll have to obtain more before you continue trying your luck at getting Heirloom Shards. Some players say it can take years of regular play and APEX Packs before they get an Heirloom or Shards, though.
What If There Are No Heirloom Shards in My Packs?
If you're not unlocking Heirloom Shards, rest assured that you eventually will. Respawn will only let a player open 500 packs before Heirloom Shards are granted.
Whether you've stayed loyal to APEX for years through server issues and lag problems or are a new player who purchased 500 packs on your first day, the guarantee remains the same. 
To figure out how far you are from getting to that 500-pack point, check out the APEX Packs calculator. You'll input information about your account, what packs you've collected, what Battle Passes you've purchased, and whether you've gotten packs from Twitch.
Many players use this tool to track their progress toward getting guaranteed Heirloom Shards. If you're trying to decide whether you want to buy the last few or grind for Treasure Packs until you hit the cap, the calculator can help you determine the most economical way to do it.
Collection Events
If you're hoping for a particular character, you can often get their Heirloom during a collection event – but Respawn sometimes does things a little bit differently, too.
If you haven't played through a collection event before, it might offer the cosmetic you want. They're well worth checking out. 
Collection Events allow players to obtain many cosmetics, usually more than 20 at a time. For example, the Spellbound Collection Event featuring Seer's Heirloom as a final reward required players to collect all 24 limited-edition cosmetics to receive the Heirloom.
There is no way to swap the Seer Heirloom for another for that particular event – but that hasn't always been the case.
During Season 8, Respawn offered a final reward of Heirloom Shards. Like the Heirlooms shown in other seasons, it was rewarded to those who had collected all the cosmetics.
These could be obtained in various ways, including purchasing them with APEX Coins or Crafting Metals. They also dropped in APEX Packs.
Watch future Anniversary Events to see whether Heirloom Shards are granted as a reward. It's one way to get them a little more quickly than waiting on the 500-pack guarantee or hoping for drops with a 1 percent or lower chance of dropping from each pack.