Cosmetics and accessories are quite common in online games. Similarly, in Valorant, you can get a variety of those from the store, the night market, or premium battle pass rewards.
Gun Buddy is one of the rarest cosmetics that every player wants to get their hands on. You can also get a few of the gun buddies for free from battle passes and agent contracts. Riot Gun Buddy, also known as The Fist Bump Gun Buddy is one of the most scarce and the most popular of them.
However, like other available gun buddies, The riot gun buddy cannot be bought from the store or obtained from any battle pass or agent contract. You can only get the them if you display certain criteria in-game and leave a positive impression.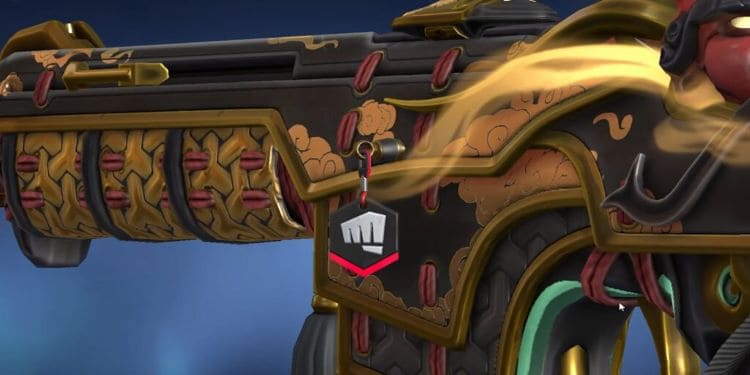 How to Get Riot Gun Buddy
You will only be eligible to obtain a Riot gun buddy if you match up with a Riot employee in a game of Valorant. Only a Riot member or employee can provide you with the Riot gun buddy. However, finding someone who works on Riot in a random game of Valorant is not easy and depends on your luck too.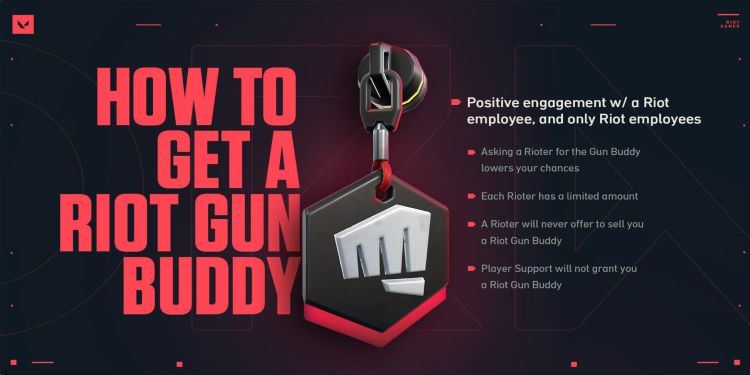 You must as well be on your best behavior and avoid any toxicity during the match when you play with the riot employee.
Although being a good teammate and showing good sportsmanship is important throughout the game in every match. To be eligible to get a gun buddy from riot employee, you must display that you are good sports and should motivate others .
The Do's and Don'ts
Do not ask riot employees for a buddy directly in-game or from messages. Doing this won't increase your chance of getting the gun buddy, but rather decrease it.
You should also be safe from those scams who flaunt of selling accounts with Riot Gun Buddies. No one working with Riot is authorized to sell or will offer to sell you Riot Gun Buddy.
Also, note that not every Riot employee has Riot in their name, and there is still a chance you are currently playing with a Riot employee. Riot Gun buddy basically showcases that you have a positive attitude towards the game.
Having this reward system also makes players less toxic and encourages positivity.