XP in Fortnite works as it does in most free-to-play games. It upgrades the Battle Pass and awards in-game currency (Battle Stars) to earn cosmetics. The developer introduced Battle Stars in Season 2 to replace the older shop. Battle Stars and experience points have changed slightly since its introduction.
So, let's review how Fortnite XP works and how you can level up your character fast.
How Does XP in Fortnite Work?
Fortnite allows players to earn "XP" and "xp" currently (Chapter 3, Season 4). XP refers to Season XP, and you can earn it in the game's mode -the Battle Royale. Then, "xp" is the experience you gain in the "Save The World" co-op mode.
We're focusing on the Season XP or just "XP." XP will level up your Battle Pass and unlock cosmetic items. However, both Save the World and the Creative Mode offer ways to level your character. As you already know, every update adds new items to the store.
Aside from leveling up the Battle Pass, you earn Battle Stars every time you level up. In particular, you earn 5 Battle Stars per level, even if you purchase the level with V-Bucks.
In other words, experience unlocks cosmetic items; leveling up gives you the currency to purchase these items. These are the reasons why you want XP. Leveling up can be hard work, but the game is fun enough to push you through the grind.
Here're some extra rules regarding Battle Stars.
Battle Stars can't carry over to a new season.
If a new season starts, and you haven't spent all of your Battle Stars, the currency will redeem cosmic items in chronological order.
The maximum level on a Fortnite season is level 100. That means you can gain up to 500 Battle Stars per season.
Leveling up the character costs 150 V-bucks, which will award you 5 Battle Stars. Similarly, you can buy 100 V-Bucks with 5 Battle Stars.
You need 80,000 XP per level to level up your character.
Lastly, here're the items you can buy with Battle Stars:
| Item Type | Price |
| --- | --- |
| Outfits | 9 Battle Stars |
| Outfit Styles | 8 Battle Stars |
| Bonus Reward Outfit Styles | 15 – 30 Battle Stars |
| Extra Outfit Styles | 20 Battle Stars |
| Inc Transformations Emotes | 7 Battle Stars |
| Harvesting Tools | 7 Battle Stars |
| Harvesting Tool Styles | 4 Battle Stars |
| Back Blings | 5 Battle Stars |
| Back Bling Styles | 4 Battle Stars |
| Gliders | 6 Battle Stars |
| 100 V-Bucks | 5 Battle Stars |
| Music | 5 Battle Stars |
| Wraps | 4 Battle Stars |
| Emoticons | 3 Battle Stars |
| Bonus Reward Emoticon | 10 Battle Stars |
| Loading Screens | 3 Battle Stars |
| Sprays | 3 Battle Stars |
| Banner Icons | 2 Battle Stars |
| Bonus Reward Banner Icons | 10 Battle Stars |
As you see, "farming" XP on Fortnite pretty much guarantees that you will get cosmetics, emoticons, banners, and whatnot- even if you don't spend a single dime.
How to Get XP Fast in Fortnite?
There're various ways to get XP in Fortnite. Some are faster, some are fun, and some could be boring. We're sharing these farming methods so you can level up your character and get the cosmetic items you want.
Overall, you gain XP on matches, challenges, and quests. However, you should know that Chapter 3, Season 4, has leaned heavily into grind-heavy leveling-up systems. So, we're running down all XP sources, from the fastest to the slowest. It goes like this:
General good gameplay and exploration
Kickstart Quests: 35,000 XP
Narrative Quests: 32,000 XP
Bytes Quests: 30,000 XP
Milestone Bonus Goals: 20,000 XP
Weekly Mission: 20,000 XP
Daily Bonus Goal: 15,000 XP
Milestones: 6,000 XP
Daily Mission: 1,000 XP
Play, Kill and Explore
The best way to earn XP is by exploring the island. In particular, you'll earn XP whenever you discover a new landmark.
Then, Most of your interactions with the map will yield XP, and while the amount is small, it adds up. So, actions like fishing, looting, opening chests, finding supply drops, finding llamas, and taming wildlife reward XP.
Remember that taking down enemies rewards 150 points if you're an avid player. Similarly, earning medals as you play rewards a nice trickle-up to 150 points. And if you win the match (Victory Royale!), you'll earn 300 points more.
More importantly, you can find XP coins hidden on the island. These coins yield from 5,000 to 15,000 points.
Lastly, catching fireflies is a smaller way to earn XP scattered throughout the map.
Play With a Party
It would be best to play as part of a team to rack up eliminations, knockdowns, and similar. So, try playing in duos, trios, and squads.
The best part of playing as a team is questing. The progress any team member completes on a quest will be shared among all players of the teams.
The quest-sharing feature is helpful for longer and multi-tiered quests. For example, if you need to take down 100 enemies with a shotgun, you can do it as a team way faster than solo.
Follow the Narrative Questline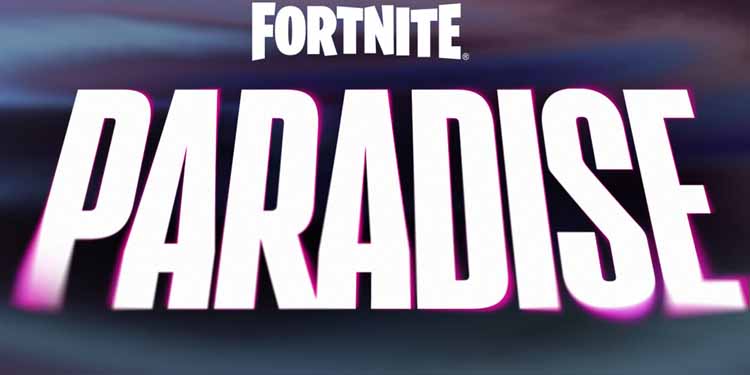 Every update has a narrative questline, which is easy to follow and play. Moreover, it's often the best content the game has to offer.
Narrative quests typically debut on Thursdays, adding to the story and the world's lore. Season 4 introduced the Paradise questline, and each one rewards 32,000 XP.
To initiate the Narrative quests, track them from the quest menu. That way, the game will tell you exactly where to go as you open a map.
Complete the Weekly Quests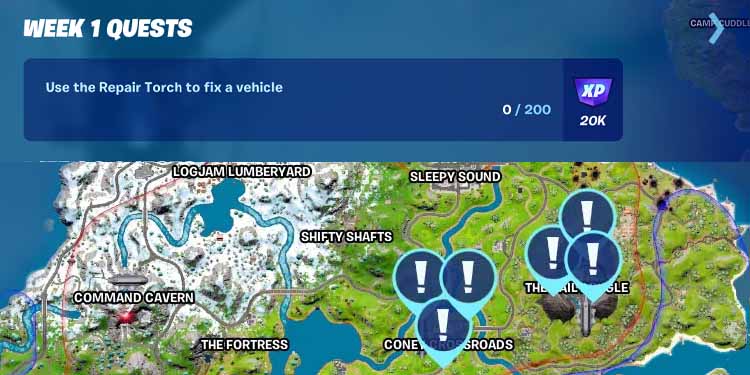 Weekly challenges are also an excellent opportunity to catch XP. These quests are generally easy, but they're exceptions.
Often, you'll complete these challenges by fishing, foraging, hunting, exploring, and using specific weapons. The harder missions ask you to find hidden areas on the Battle Royale's map.
Weekly Challenges reset on Thursdays at 6 AM pacific time (2 PM BST/9 AM ET). You'll have seven weekly quests every time it resets. Most probably, though, you won't be able to complete all of the quests.
Lastly, many Weekly Challenges come with a map marker, making them easier to follow and complete.
Complete the Daily Quests
Another way Season XP is through Daily Quests. These are critical sources of experience and fun activities. Daily Quests refresh every day at 6 AM Pacific Time (2 PM BST / 9 AM ET). They are easy to complete and typically include activities like hunting, foraging, taming boars, upgrading weapons, and visiting locations.
Your general gameplay may complete the quests. However, they tend to be specific, so check the menu to see your source of fast XP.
However, only the first three Daily Quests will award a good XP amount. But after you complete the third, the experience amount will reduce significantly. So, after the 15 minutes or so it takes to complete these tasks, you can ignore the rest.
Also, the trickle for Daily Quests is tiny, but they are easy enough to complete to consider as a top contender for fast Fortnite XP.
Complete Kickstart Quests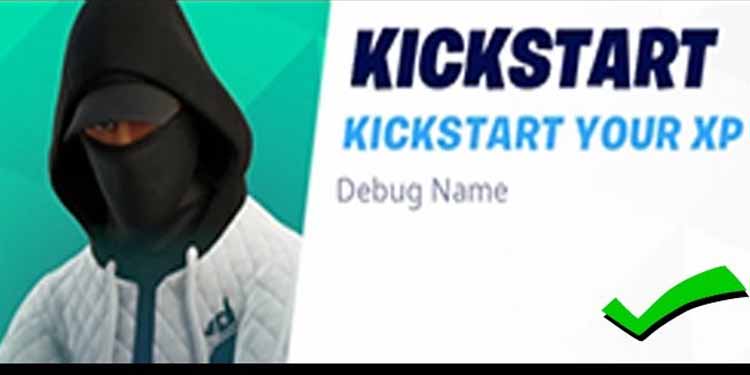 Kickstart Quests are new for Season 4, and these bring the heaviest rewards. These are timed challenges, and you may have weeks to complete a single quest.
However, the quests are complex and specific; for example, you'd have to reach a damaged number with a particular weapon. So, while these missions reward great XP, you'll likely not complete many of these.
Complete Bytes Quests
Bytes Quests are similar to Kickstart Quests. These are new to Season 4 and yield a lot of XP. However, these quests have a long timer, a slow reset, and require very specific actions. For example, you'd have to wear an item for many hours and use rare weapons.
That said, Bytes Quests reward unique cosmetics.
Work Your Way Toward the Milestones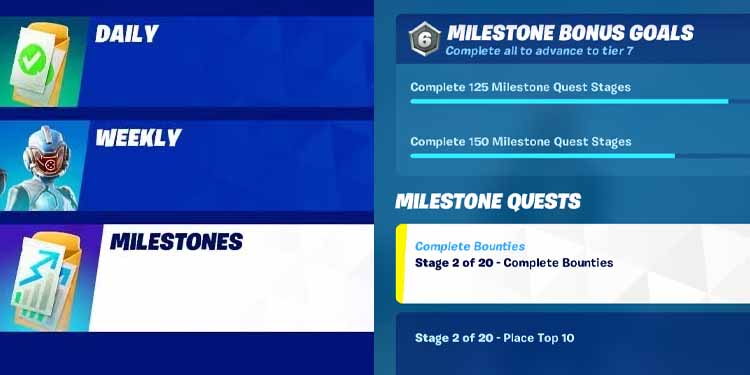 Milestones and Character Quests have been around since Chapter 1, some of which may still be present on your menus. In other words, you can complete them at your own pace. Still, Milestones can be tedious, as it's about driving or walking certain distances, using apparel for hours, destroying certain items, and similar.
You'll tick off the Milestone by performing a relevant task as you play. Perhaps you won't notice, so checking the Milestones in your Quest menu is good. If you're close to completing one, try to finish it for its reward (either 6,000 XP or 20,000 XP).
But, as I said, Milestones are boring, so don't trust them to level up your character too much. However, as these require using various weapons, make it a habit to switch up your arsenal -it will make you a better player.
Play Save the World and the Creative Mode
Lastly, you can earn some XP in Fortnite's alternative modes. It won't be much, but it's a good choice if you want a change of pace from the PvP action. These modes will offer rewards by interacting with the world, exploring, and playing around.
Moreover, Creative Mode worlds may have a unique feature: "Accolade Device." This is an option "Creative Mode" world creators can enable to increase and expand the ability to earn XP. If you see a Creative Mode area with an XP badge, visit it!
How to Fix Chapter 3 Season 4 XP Glitch?
While writing the article, We found various social media posts detailing a specific glitch to earn XP. The glitch pertains to the article's date, December 2022.
The glitch has been going on throughout the season, and we hope it works for you. In essence, it's about finding secret areas with XP buttons. You'll earn XP by pressing these buttons and also XP per minute while you visit these worlds.
Here're the steps:
Go to the Lobby.
Click on your current game mode.

Go to Island code.
Type the following code: "6321-8483-0328."

Click on play.

Make sure it's a private game.

After you wait, go to any of the rifts.

Get the Suppressed Sniper Rifle and the Grapper. They should be next to each other.

Go to the Switch and press it to turn on the blue sky.

Look to the corner next to the black building.

Once you reach the corner and place four floors. It will teleport you into a secret room.

Look for an actual "Secret XP" button on one of the corners, and interact with it.

By now, you're already earning XP per minute. But next, go to the center of the map, where you'll see a pink structure. Stand at the top of the structure while looking at the pirate ship.

Starting from the top of the pink structure, place five stairs and then five floors. You'll find a new XP button to press.

You can hang around the world to gather more XP. Then, use your Grappler to reach the pirate ship. Alternatively, build the way to the boat.

Once on the pirate ship, go downstairs, towards the prison.

Look around the prison for another secret XP button. Interact with the button to get more points.

On the next map, go to any rift to continue.

Go towards the weapons. Then, go towards the corner.

Build towards the grass.

Once you can walk in the sand, check every grass patch for another XP button. Interact with it.

You'll be back to the hub, so enter a rift again to return to the map.
Go towards the rock above the grass patches.

Use the Grappler to climb towards the rock.

The developers have patched further glitches on the secret island, but you can explore the island yourself to check for other XP buttons and hidden rooms.
That said, this method can yield up to 500K XP.