Dota 2 allows you to join different guilds(or make your own) and team up with your guild mates to complete contracts for various rewards. Being in a guild has some good perks but sometimes you may have reasons to leave it for good. Leaving a guild in Dota 2 is actually quite simple.
You can leave your current guild by clicking on the Leave Guild button. You can see this button by hovering your cursor over your guild banner on the bottom-left corner of the game window. You will be out of your guild as soon as you click this button.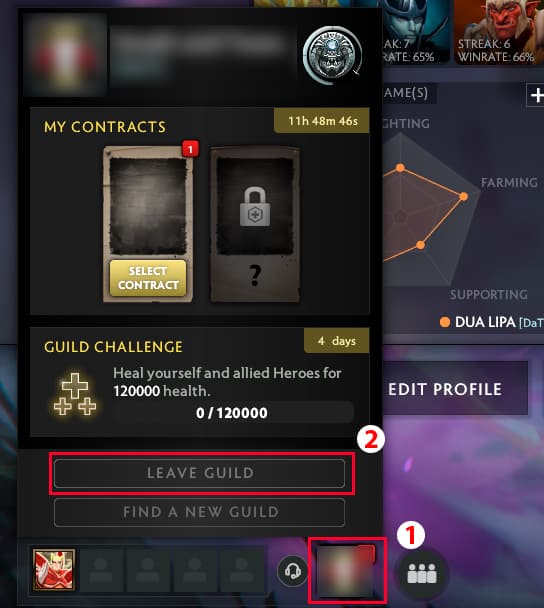 How Does Guild System Work in Dota 2?
The guild system was introduced to Dota 2 in mid-2013 and has been in the game ever since. Although it has gone through multiple changes over the past few years, the core purpose of this system remains the same – complete contracts and help push your guild to the top.
Completing contracts rewards you with Guild Points and Dota Plus Shards. These contracts are divided into three categories based on their difficulty and the reward you'll get also depend on the difficulty of the contract you've chosen.
Each player will be able to choose one contract per day but if you're a Dota Plus subscriber, you'll be able to select two.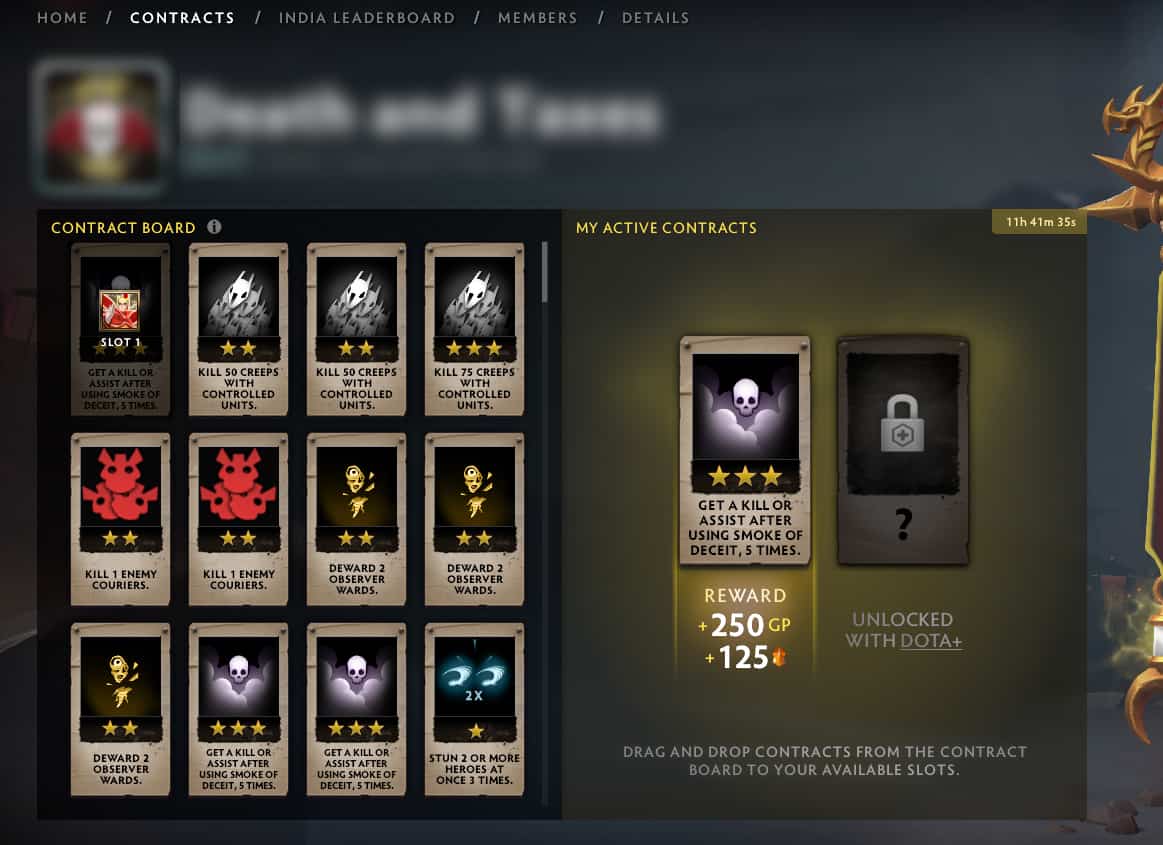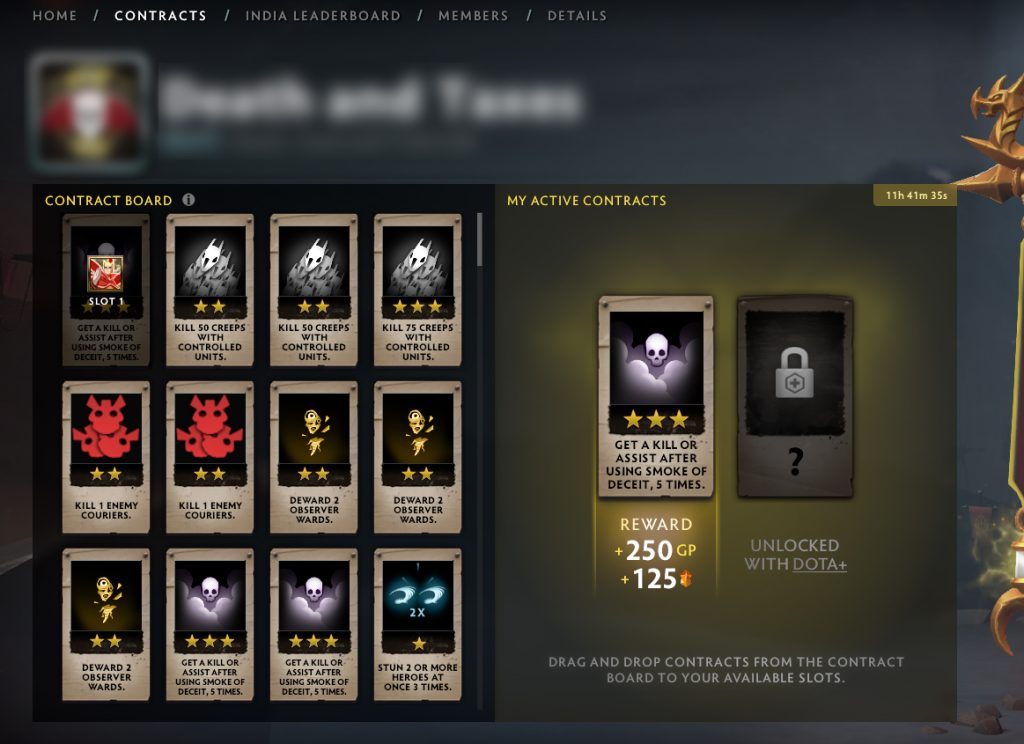 Each week, the ranking of the guilds is calculated based on the number of Guild Points they've been able to accumulate over that week.
So, if you want your guild to rank among the top percentiles of guilds, it is important that every guild member select and complete contracts daily. You'll also get various sweet rewards based on the current standing of your guild.
The guild rewards include Dota Plus shards, caster chat wheels, emoticons, and guild sprays. The higher the rank of your guild, the more rewards you can collect. Also, you can earn double the rewards if you are a Dota Plus subscriber.